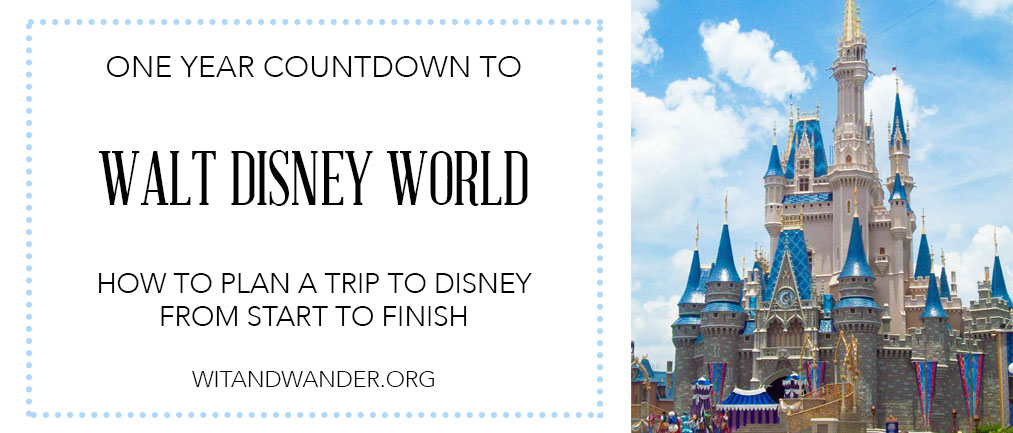 When you're a mom of little ones, Walt Disney World is the ultimate dream vacation. It can be overwhelming if it's your first time or you don't know where to start. I have been going to Walt Disney World since I was a little girl and now we are planning our first trip with a little girl of our own!
I have always loved planning vacations, especially to Walt Disney World, so I am sharing my best planning secrets and some great free Walt Disney World planning printables, every month leading up to our trip in a series: One Year Countdown to Walt Disney World
Walt Disney World Planning Timeline:
This Month's Disney World Vacation Freebie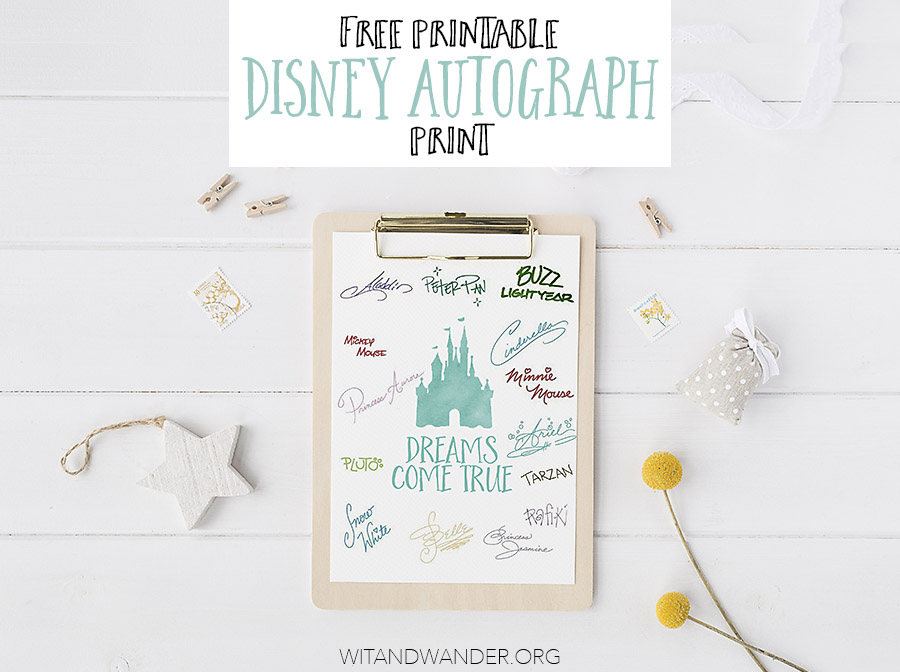 I LOVE this month's Walt Disney World Vacation Freebie! One of our favorite parts of Disney World is meeting characters and collecting their autographs. It's the perfect way for little kids to approach characters and gives them a way to remember their interactions later.
All you have to do to use this fun freebie is click on the link below to download the print. There are two versions of this printable – the Dreams Come True and Disney Princess version.
CLICK HERE TO DOWNLOAD THE DISNEY AUTOGRAPH PRINTS
Print your favorite version at home on thicker paper like cardstock (my favorite is Linen Coverstock).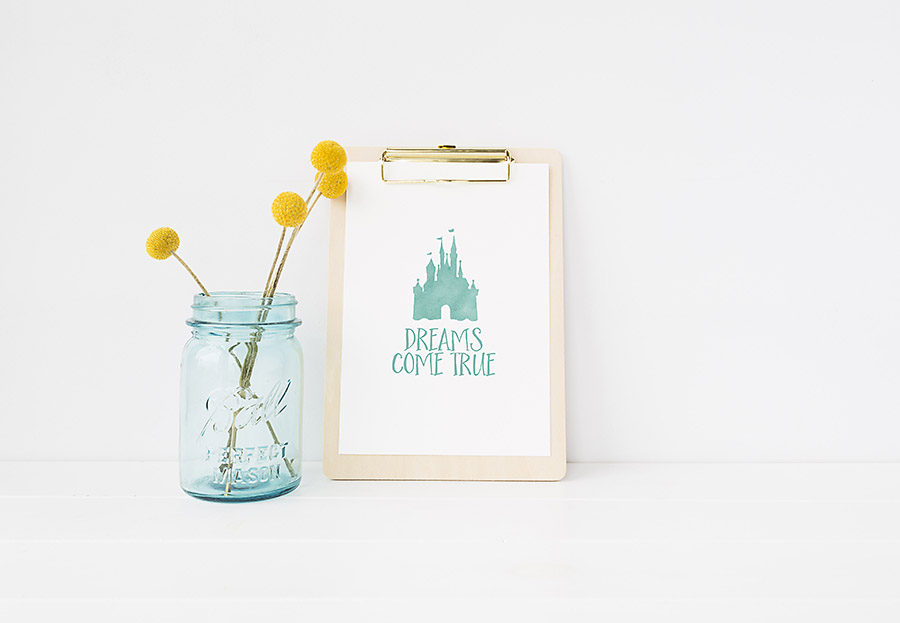 Then you can take your print to the parks to get signed by all your favorite Disney characters.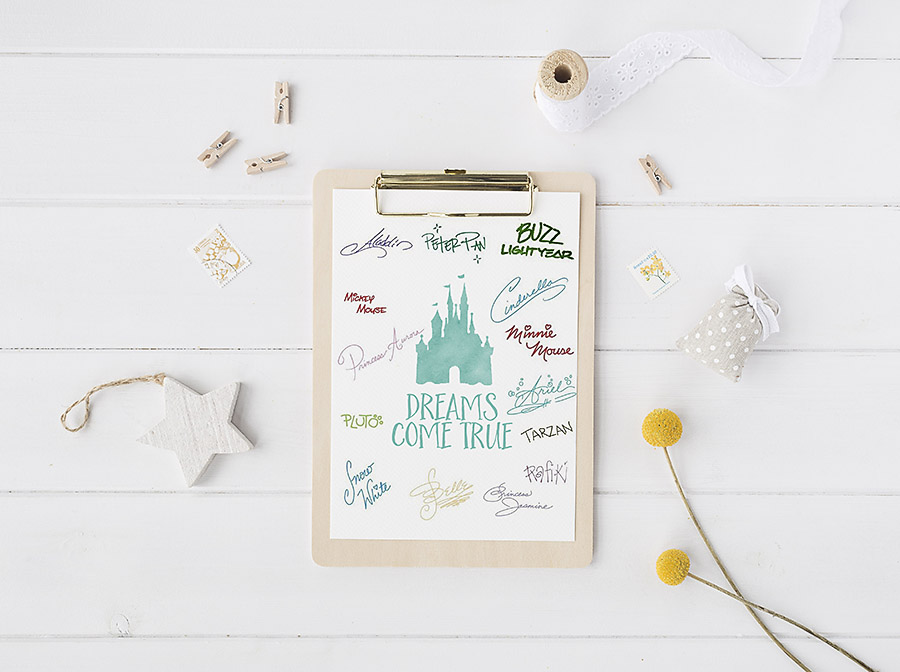 When you get home from your trip, you can frame your Disney autograph print and display it as a fun reminder of your family vacation!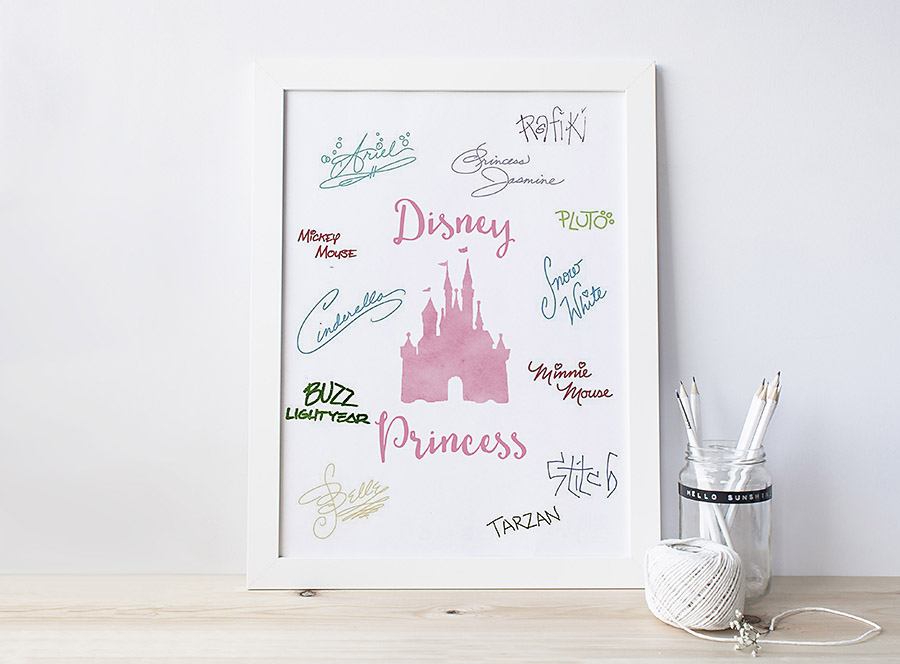 I hope you love these prints! Let me know in the comments below if you plan to use them for your Disney vacation!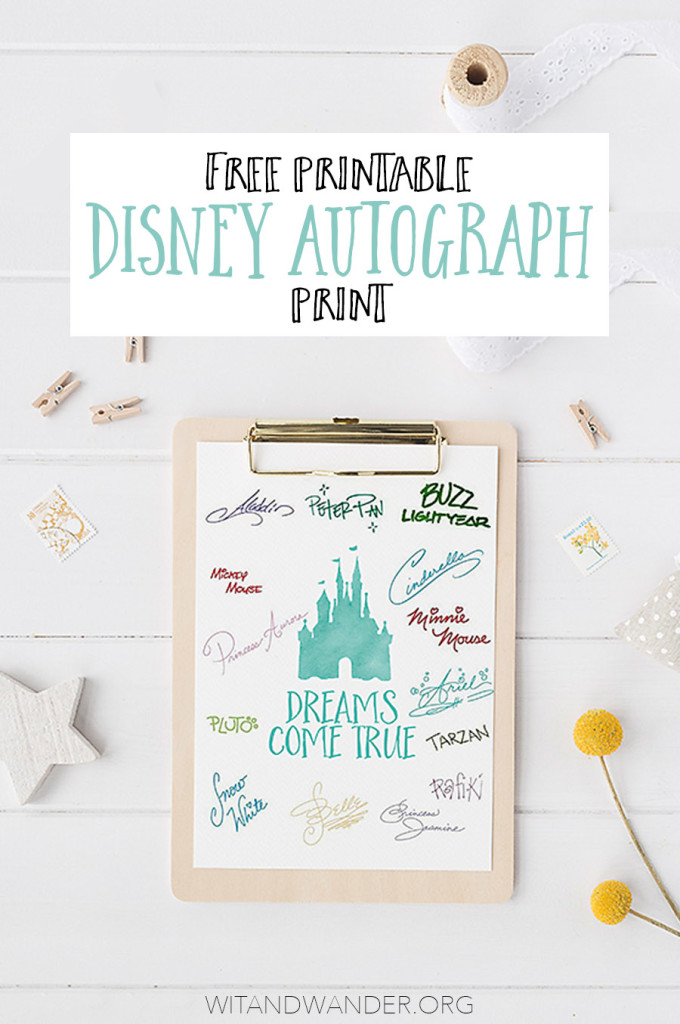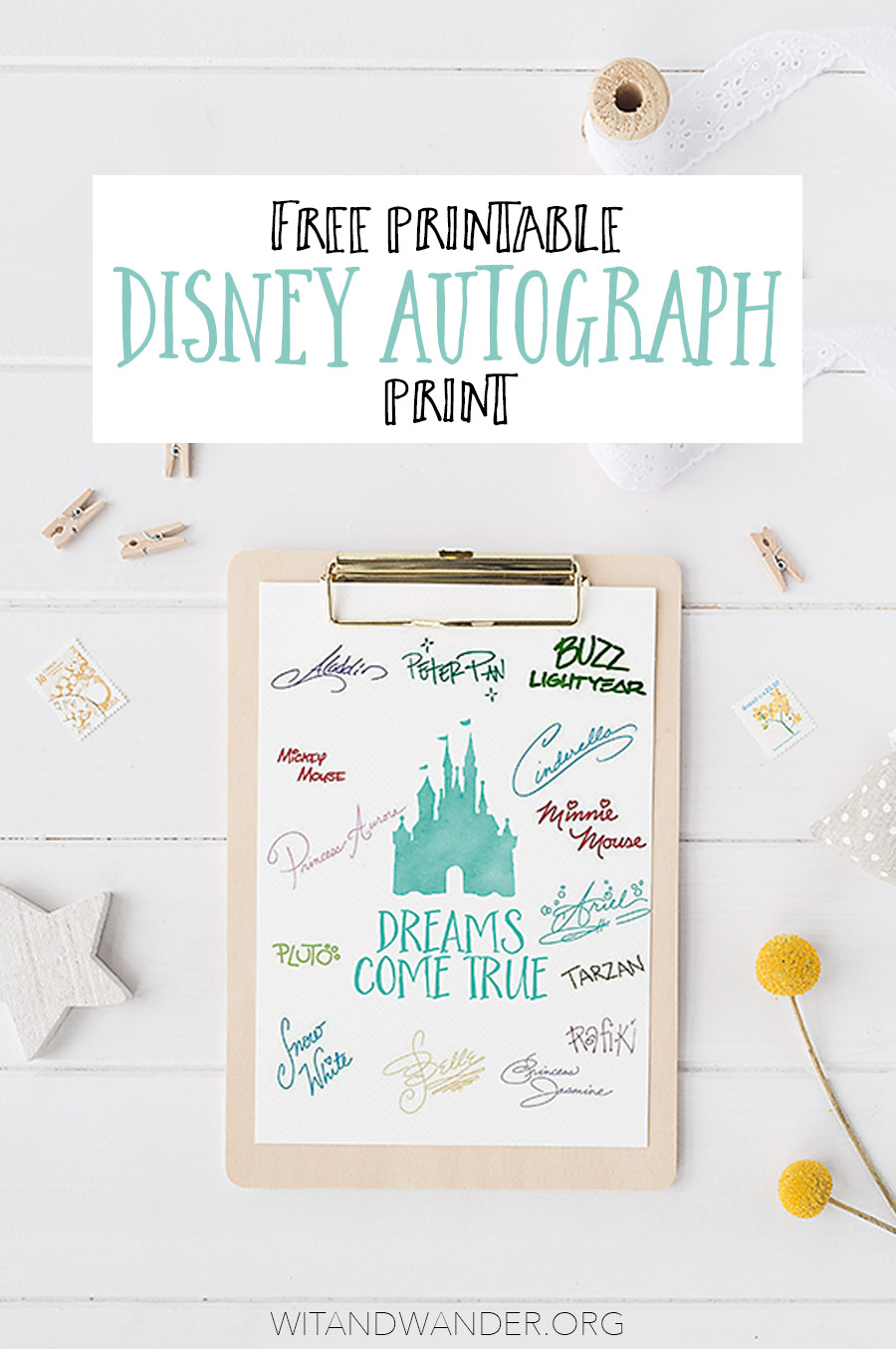 If you have anything to add to the conversation, don't be shy! I would love to answer any of your Disney planning questions and if you share a tip I love, I might just include you in next month's countdown. Leave a comment or connect with us on Facebook, Instagram, or Twitter!
Catch up on the whole series:
12 Months: Introduction // The 3 Big Questions // Free Printable Budget Planner
11 Months: 11 Month Update // Best Free Planning Resources // Printable Journal Cards
10 Months: 10 Month Update // Top Planning Websites // Free Printable Stroller Tags
9 Months: Disney Dining Plan Review // Free Printable Top 10 Attractions List
8 Months: 8 Month Update // Top 10 Tinker Bell Gifts // Printable Tinker Bell Gift Tags
7 Months: 7 Month Update // Best Disney World Planning Books // Travel Info Sheet
6 Months: 6 Month Update // Touring Plan Spreadsheet
5 Months: 5 Month Update // Pin Trading Guide
4 Months: Disney Movie Countdown // Free Printable Daily Disney Planner
3 Months: Best Gear for Traveling with Kids // Printable Guide to Rides by Height
2 Months: All About FastPass+ // Free Printable Character Autograph Print
1 Month: Disney World Packing List
Countdown to Walt Disney World: Disney World Trip Report
—
Like what you see on our blog? Join our mailing list to receive emails with freebies, projects, coupons and decor ideas to help you live a creative and joy-filled life. You can also follow us on Facebook, Twitter and Pinterest.