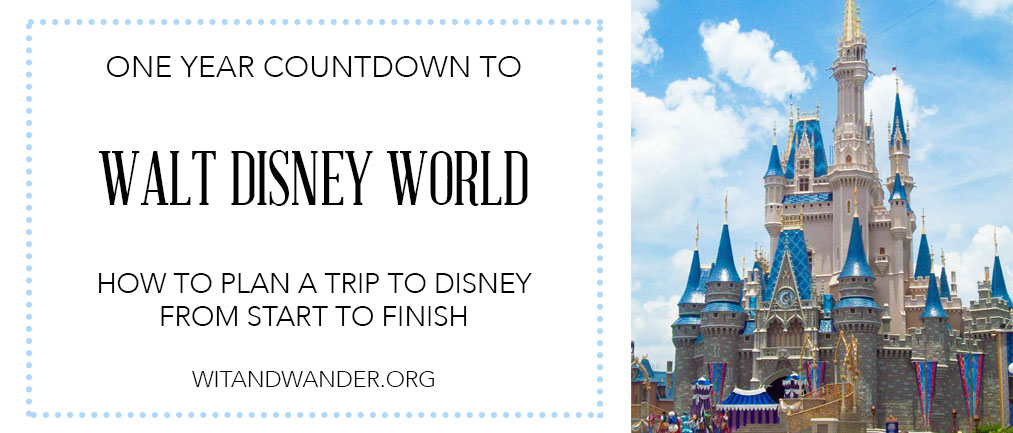 I have always loved planning vacations, especially to Walt Disney World, so I am sharing my best planning secrets and some great free Walt Disney World planning printables, every month leading up to our trip in a series: One Year Countdown to Walt Disney World
This Month's Disney World Vacation Freebie
Strollers are a big part of any Disney Vacation with a little one under five. Because there are LOTS of kids under 5 at the parks, there are a LOT of strollers. I have found out (the hard way) that our stroller matches a lot of other strollers, so it's important that we use some kind of marker. I designed this fabulous Disney-themed Stroller Tag to differentiate our stroller from the crowd. Another great reason to do this is because Disney cast members will move strollers if they are in the way or even just to make more room. This tag is a great way to quickly identify your stroller so you can be on your way!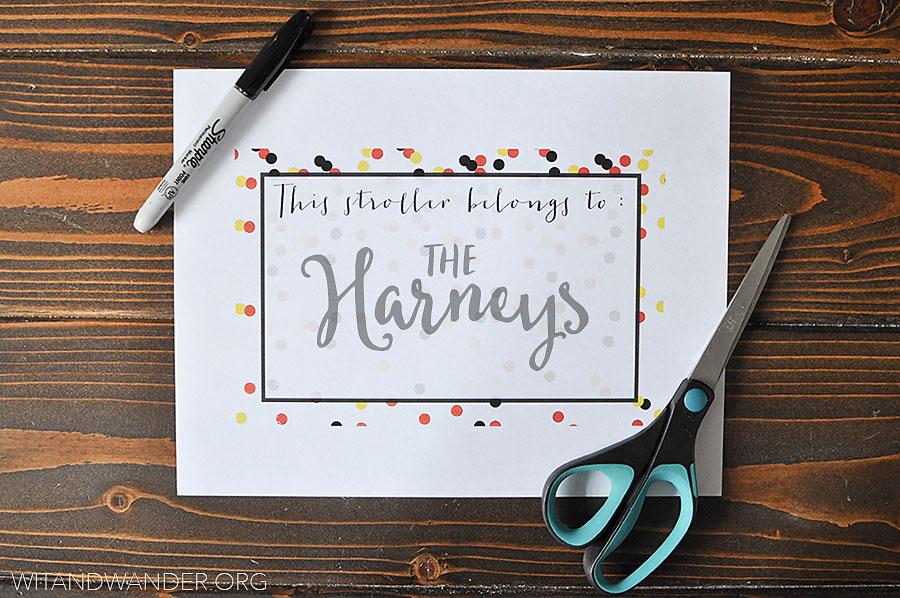 Once we get closer to our trip, I will be purchasing these Reusable Write and Wipe Pockets to protect the stroller tags. I love that we can use them on the plane for dry erase activities then repurpose them to protect the stroller tag at the park.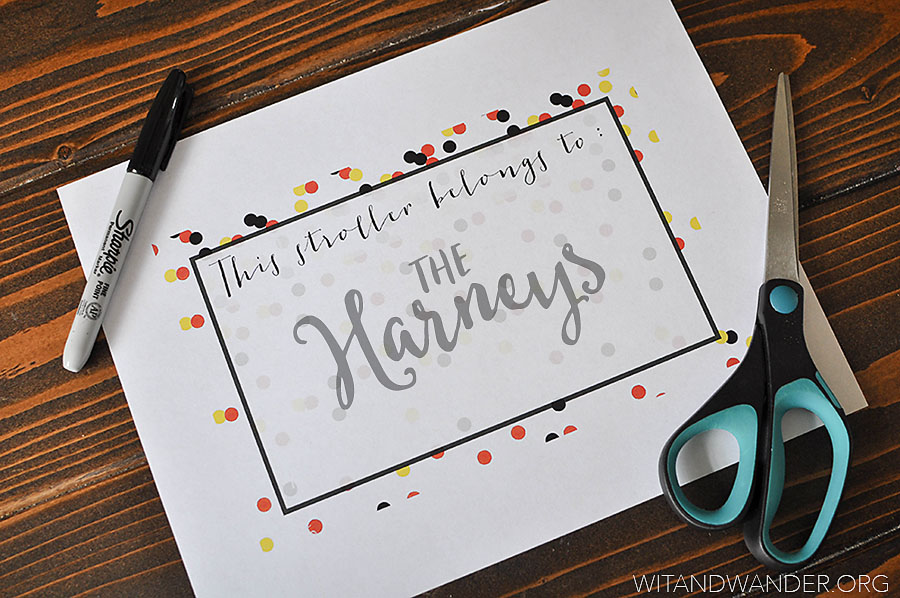 CLICK HERE TO DOWNLOAD WALT DISNEY WORLD STROLLER TAGS
To print these cards, I suggest using (my favorite) White Linen Coverstock or White Cardstock. Then you can cut them and either laminate or use the Dry Erase Pockets to add another layer of protection.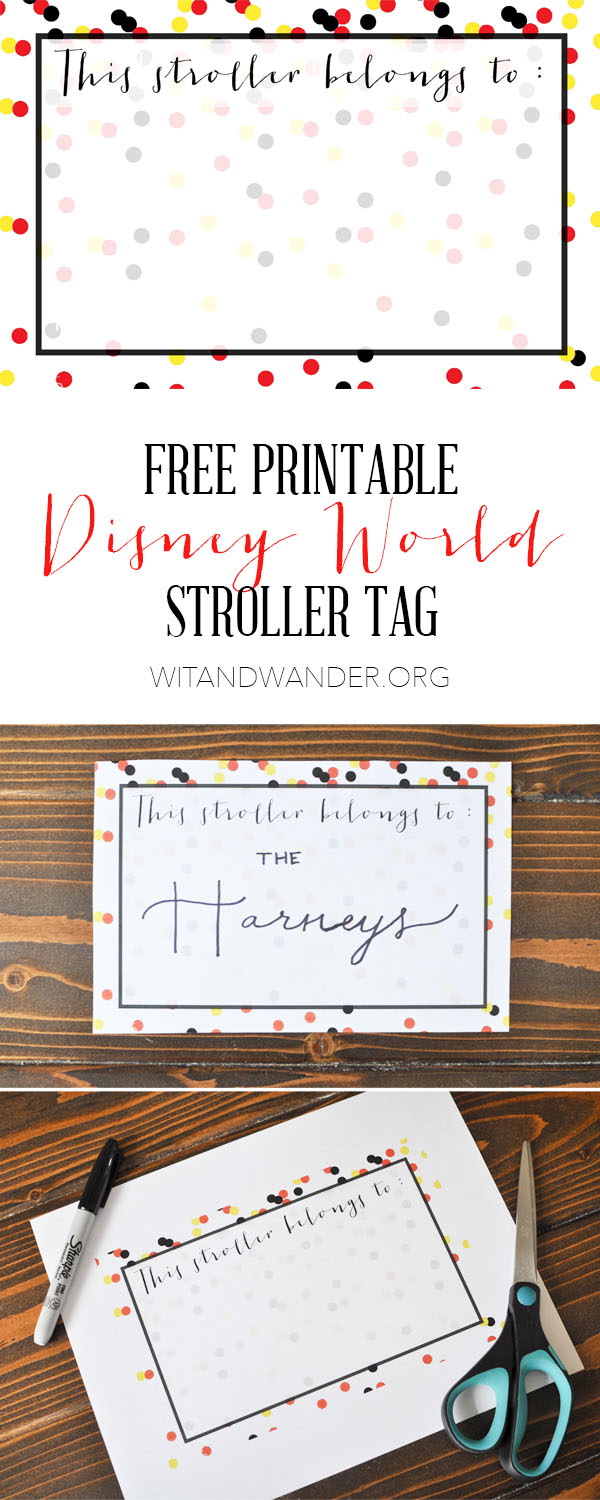 If you have anything to add to the conversation, don't be shy! I would love to answer any of your Disney planning questions and if you share a tip I love, I might just include you in next month's countdown. Leave a comment or connect with us on Facebook, Instagram, or Twitter!
Catch up on the whole series:
12 Months: Introduction // The 3 Big Questions // Free Printable Budget Planner
11 Months: 11 Month Update // Best Free Planning Resources // Printable Journal Cards
10 Months: 10 Month Update // Top Planning Websites // Free Printable Stroller Tags
9 Months: Disney Dining Plan Review // Free Printable Top 10 Attractions List
8 Months: 8 Month Update // Top 10 Tinker Bell Gifts // Printable Tinker Bell Gift Tags
7 Months: 7 Month Update // Best Disney World Planning Books // Travel Info Sheet
6 Months: 6 Month Update // Touring Plan Spreadsheet
5 Months: 5 Month Update // Pin Trading Guide
4 Months: Disney Movie Countdown // Free Printable Daily Disney Planner
3 Months: Best Gear for Traveling with Kids // Printable Guide to Rides by Height
2 Months: All About FastPass+ // Free Printable Character Autograph Print
1 Month: Disney World Packing List
Countdown to Walt Disney World: Disney World Trip Report
—
Like what you see on our blog? Join our mailing list to receive emails with freebies, projects, coupons and decor ideas to help you live a creative and joy-filled life. You can also follow us on Facebook, Twitter and Pinterest.
SaveSave