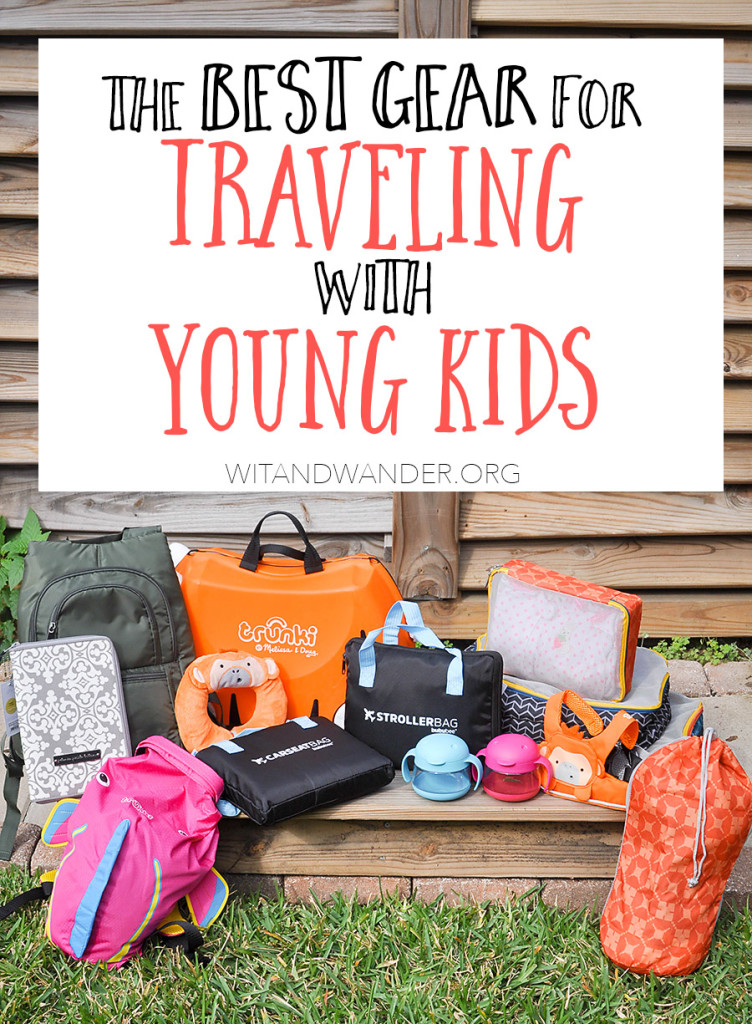 If you've been around for awhile, you know that I am right in the middle of my Countdown to Walt Disney World series, where I am sharing exactly what I'm doing to plan for our upcoming Disney World vacation every month.
One of the biggest questions moms face when planning any big trip (but especially Disney World) is "what should I pack?"
To help take some of the mystery out of the packing process, I thought I'd share the Best Gear for Traveling with Young Kids. From packing to eating, sleeping to going into the parks all day, here is the ultimate list of gear to help your trip go smoother from start to finish: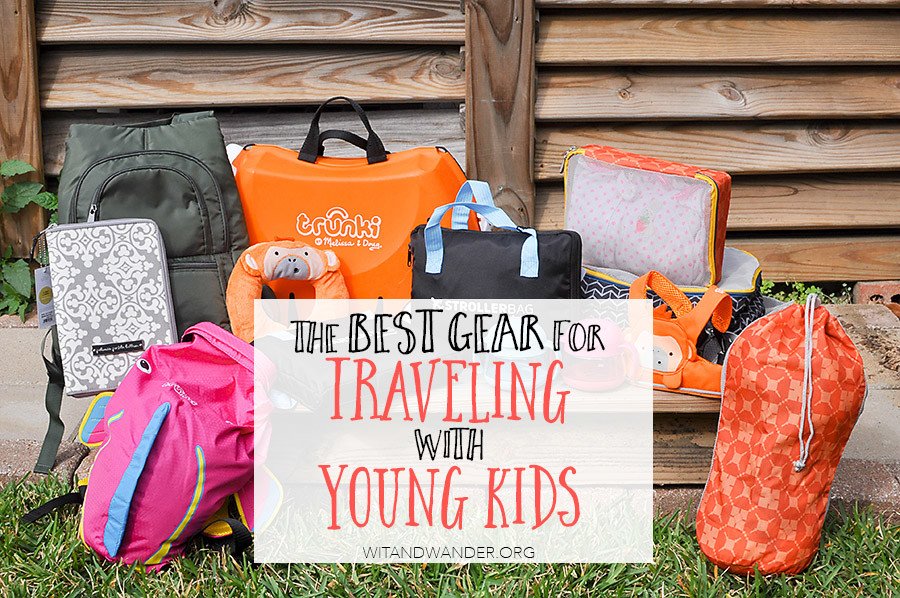 The Best Gear for Traveling with Young Kids

These little packing cubes are easily the most versatile and useful tool for packing with young kids. One of the most frustrating things on vacation is waking up in the morning and searching all over the hotel room for tiny missing socks and shorts. By color coordinating our packing cubes and organizing all of my clothes into two cubes, all of my husband's clothes into two more cubes, and all of our toddler's clothes into two more cubes, clothes are already organized when you get to the resort. We just take the cubes out of our suitcase and put them directly in drawers. We use both the Roly Poly 5 Piece Packing Kit and the Cargo 5 Piece Packing Kit from Lug and we have no trouble staying organized for the entire trip.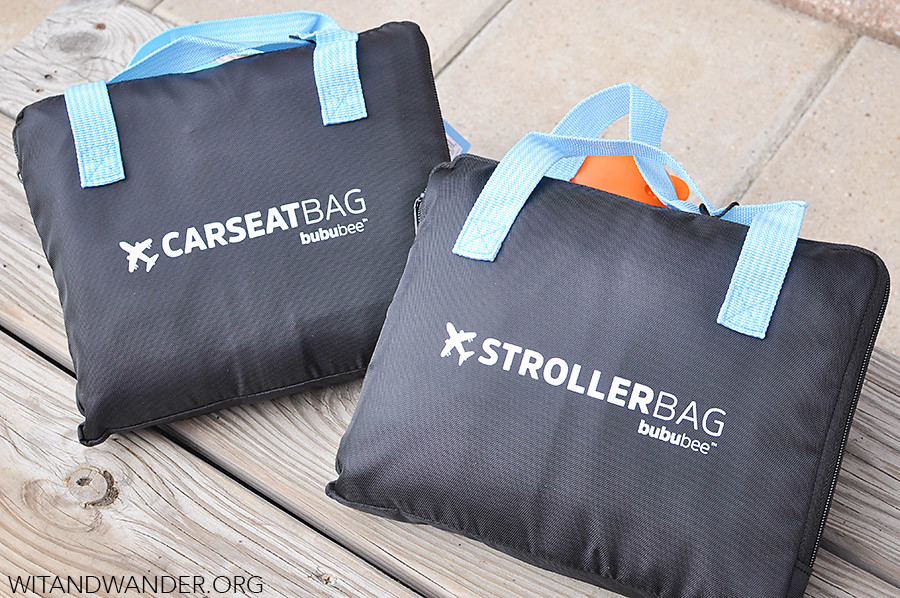 Stroller and car seat bags are ideal to keep your stroller and car seat safe from grime and rough handling on the airplane. This Elua XL Double Stroller Gate Check Bag and Car Seat Travel Bag from Bububee feature high quality nylon, padded shoulder straps, and are designed to fit most car seats and double strollers. My favorite part is that they both fold down into their own compact carrying cases when not in use, so they are easy to pack and store during vacation.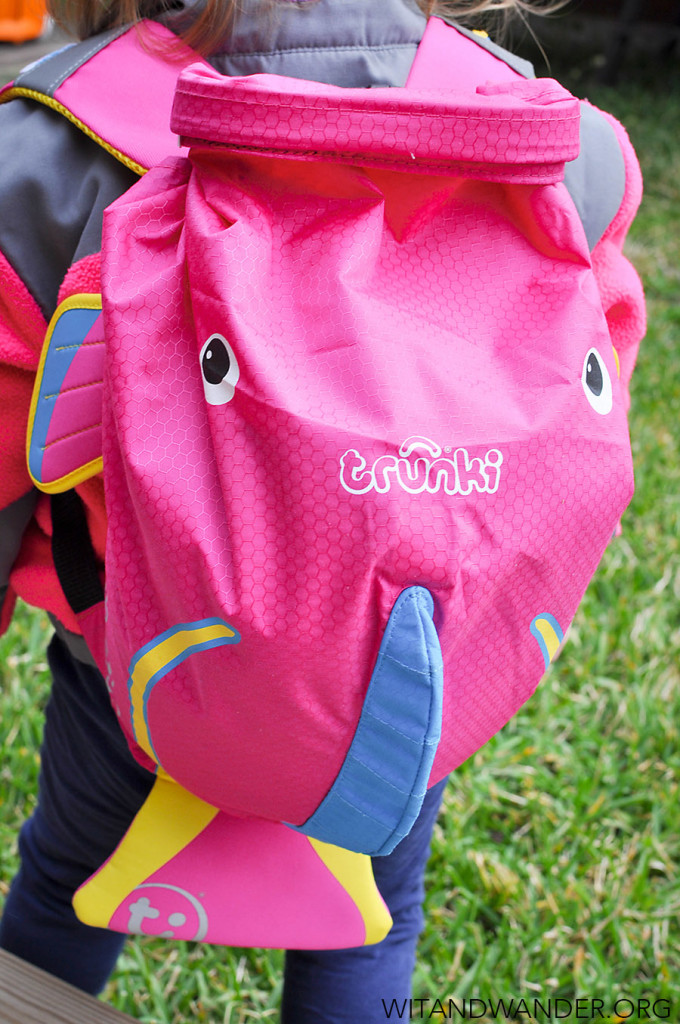 We recently got this adorable little Paddlepak from the makers of Trunki and we are so excited! It's waterproof inside and out, making it ideal for a trip to the beach or the pool. We plan to take ours to Disney Springs so that we can carry a quick change of clothes after splashing in the fountains. Bonus – the fish designs are totally adorable and my toddler loves wearing it herself!
Travel documents are so hard to keep organized and so easy to lose. I love using the Petunia Pickle Bottom Beginnings Book to organize tickets, reservation information, and confirmations throughout the entire trip so they are protected and easy to locate. If you want one of these organizers, check out their outlet store to get one while they last – I heard they are not planning to release them again with the Spring line.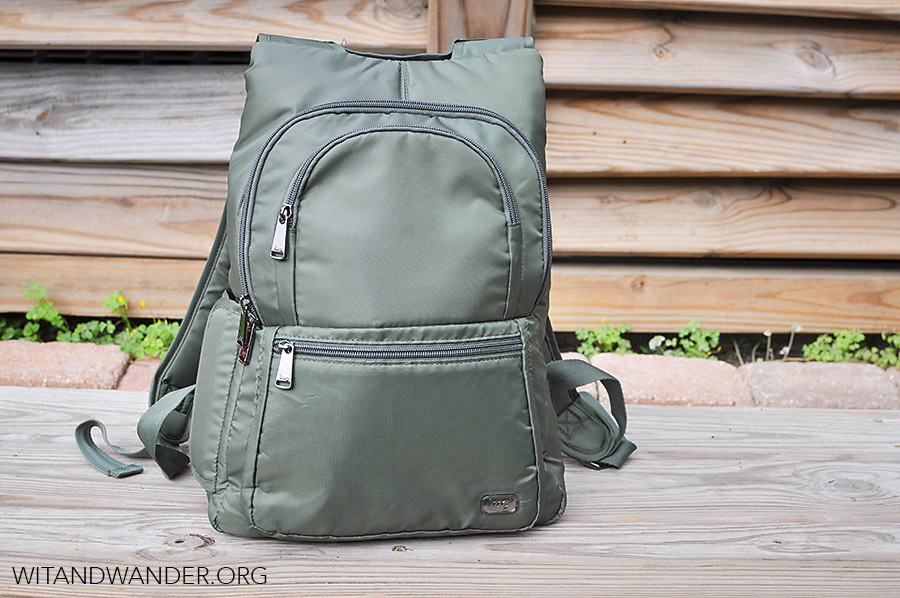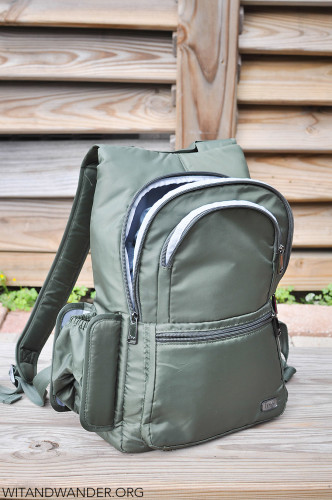 I have found that diaper bags just aren't practical for theme parks, but most backpacks are too bulky and don't have enough pockets to make them useful for toting around everything a little kid needs in the parks. I found the perfect solution with this Hatchback Mini Backpack. It's compact, but full of features that make it an ideal park diaper bag. It has a hidden water bottle compartment, several interior pockets for organization, and pockets specifically for electronics. The whole backpack has RIFD protection, so you don't have to worry about someone walking off with your personal information.
The Trunki is truly a brilliant innovation. It's a practical suitcase, but it's also a toy for the airport and hotel room. Every single kid we walked past in the airport looked incredibly jealous and several parents commented about how clever this little suitcase was. I love that it can be used as a carry on and contain my daughter's toys, snacks, and activities for the plane.
If your kiddo has ever had trouble falling asleep on the plane or on a long car ride, you will love the Yondi neck pillow. Designed specifically for kids, this neck pillow will make it easy for them to fall asleep anywhere.
If there's one thing everyone knows about Disney World, it's that the most magical place on Earth can get quite crowded That has the potential to make it a nightmare for the parent of a toddler on the go. A Toddlepak can save the day giving a toddler a bit of freedom while giving parents peace of mind.
For our family, snacks are a major part of keeping our sanity while traveling. I always try to pack a large variety of healthy snacks that travel well. Snack cups are the best way to take small snacks on the airplane and in the parks. I love these Ubbi Tweat Snack Cups because they are durable and so thoughtfully designed. They have a weighted bottom, so they don't tip easily and they have a lid that is easy for little hands to open and close. The flaps are sturdy enough to keep small snack inside, but soft enough that they won't hurt a toddler's hands. We take these little snack cups with us everywhere, but they are especially useful while traveling!
One thing we never travel without is our sound machine. We use it every night at our house and it makes traveling a dream. It can make an unfamiliar place like a hotel room sound just like home. Plus it can tune out some noisy hotel guests if your family prefers to go to bed early.
Bonus: Stroller
Strollers have a lot of Disney parents divided. Some love the convenience of renting a stroller at Walt Disney World when you arrive. I personally think the cost (currently around $15/day for a single stroller) is prohibitive and I prefer to have something my daughter is already comfortable in. She is much more likely to fall asleep in a stroller she has been using nearly everyday for two years than one we picked up that morning. We currently have the Graco LiteRider Click Connect Stroller, which we love, but we are looking for something that folds down a bit better for the Walt Disney World bus system.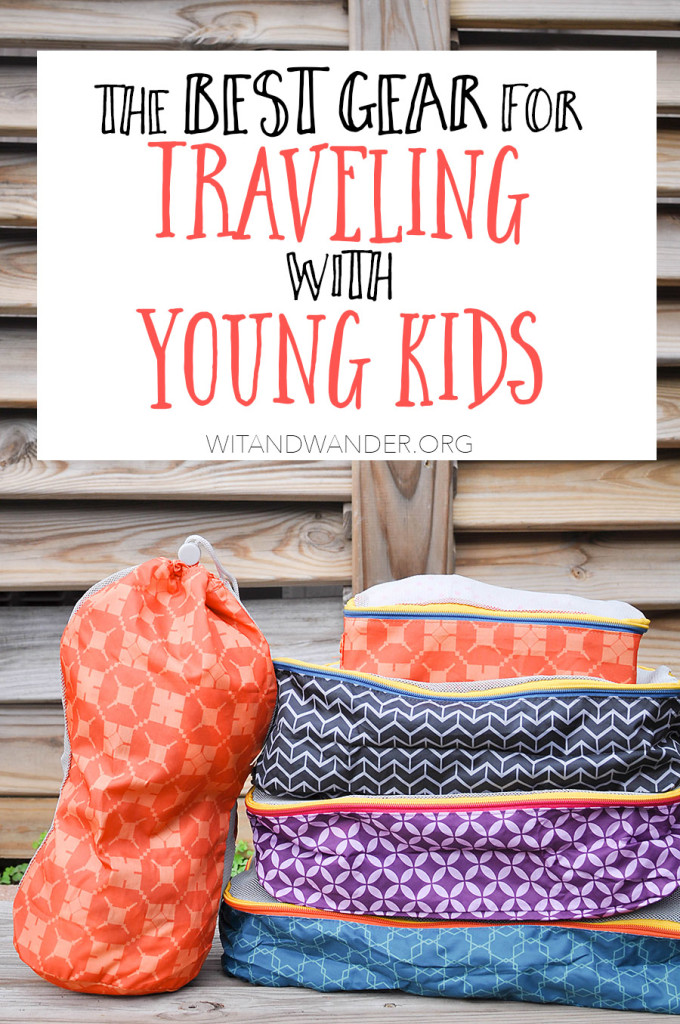 Those are my Top 10 Best Travel Gear for Young Kids – what is on your must-use list for traveling with little ones? Share the gear that makes your life easier in the comments below!