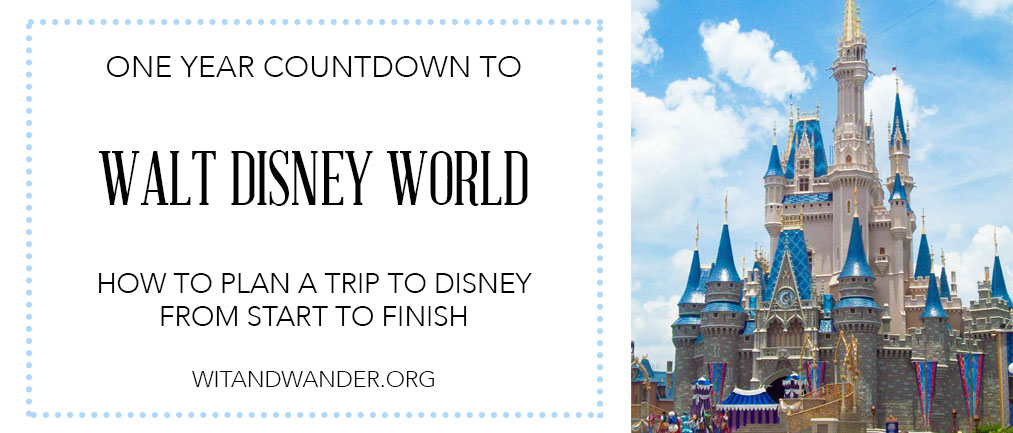 When you're a mom of little ones, Walt Disney World is the ultimate dream vacation. It can be overwhelming if it's your first time or you don't know where to start. I have been going to Walt Disney World since I was a little girl and now we are planning our first trip with a little girl of our own!
I have always loved planning vacations, especially to Walt Disney World, so I am sharing my best planning secrets and some great free Walt Disney World planning printables, every month leading up to our trip in a series: One Year Countdown to Walt Disney World
Walt Disney World Planning Timeline:

This Month's Disney World Vacation Freebie
One of my favorite ways to prepare my family for a trip to Walt Disney World is to watch Disney movies! Most of the attractions in the parks are inspired by movies (or inspired movies themselves). You'll get a few more of the jokes in Monster's Laugh Floor if you've recently seen Monster's Inc. and your little ones will love The Adventures of Winnie the Pooh more if they've just seen the movie.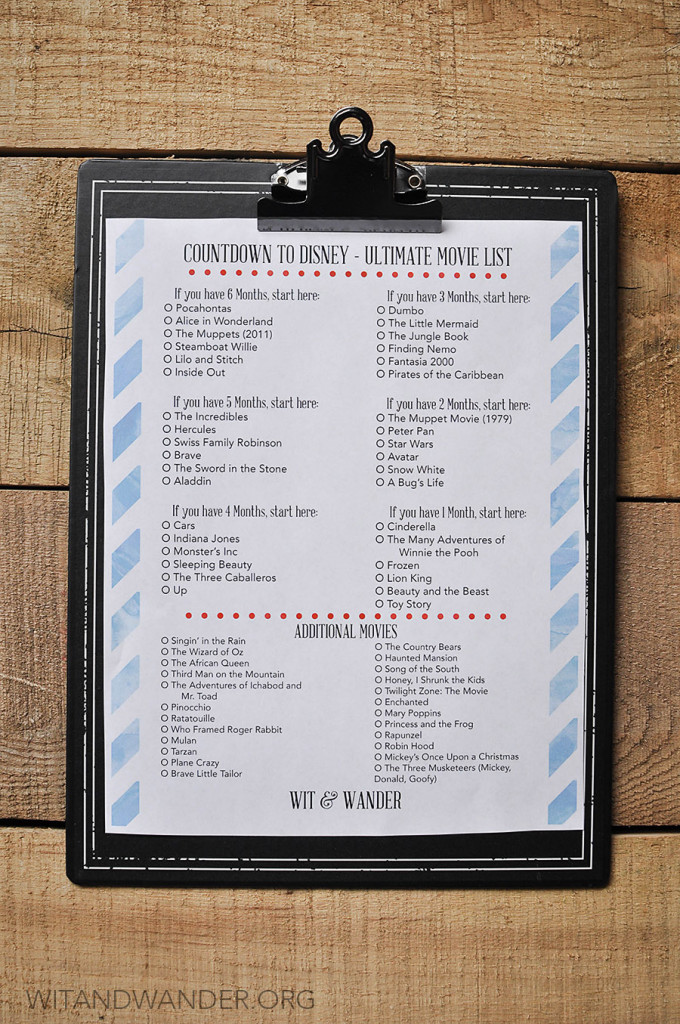 So for anyone planning a trip to Disney World, I have created a Walt Disney World Disney Movie Checklist. This definitely doesn't have all the Disney movies (because that would take years), but it has most of the movies that correspond with rides in the parks. I designed it so that you could watch one movie a week for Family Movie Night and make it through most of the important movies.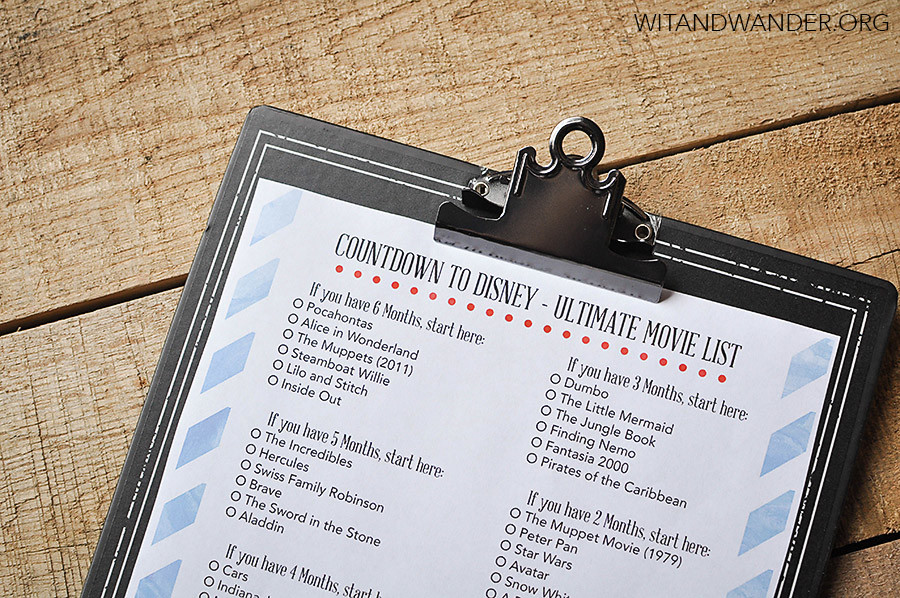 The movies will get more relevant as you get closer to your trip, but I tried to make it so that you wouldn't be watching all the princess movies in one month. Also, I know some of the movies are a little mature (Pirates of the Caribbean probably isn't a great choice for a preschooler), so use your best judgement.
CLICK HERE TO DOWNLOAD THE WALT DISNEY WORLD TRAVEL INFO SHEET
If you have anything to add to the conversation, don't be shy! I would love to answer any of your Disney planning questions and if you share a tip I love, I might just include you in next month's countdown. Leave a comment or connect with us on Facebook, Instagram, or Twitter!
Catch up on the whole series:
12 Months: Introduction // The 3 Big Questions // Free Printable Budget Planner
11 Months: 11 Month Update // Best Free Planning Resources // Printable Journal Cards
10 Months: 10 Month Update // Top Planning Websites // Free Printable Stroller Tags
9 Months: Disney Dining Plan Review // Free Printable Top 10 Attractions List
8 Months: 8 Month Update // Top 10 Tinker Bell Gifts // Printable Tinker Bell Gift Tags
7 Months: 7 Month Update // Best Disney World Planning Books // Travel Info Sheet
6 Months: 6 Month Update // Touring Plan Spreadsheet
5 Months: 5 Month Update // Pin Trading Guide
4 Months: Disney Movie Countdown // Free Printable Daily Disney Planner
3 Months: Best Gear for Traveling with Kids // Printable Guide to Rides by Height
2 Months: All About FastPass+ // Free Printable Character Autograph Print
1 Month: Disney World Packing List
Countdown to Walt Disney World: Disney World Trip Report
—
Like what you see on our blog? Join our mailing list to receive emails with freebies, projects, coupons and decor ideas to help you live a creative and joy-filled life. You can also follow us on Facebook, Twitter and Pinterest.
SaveSave