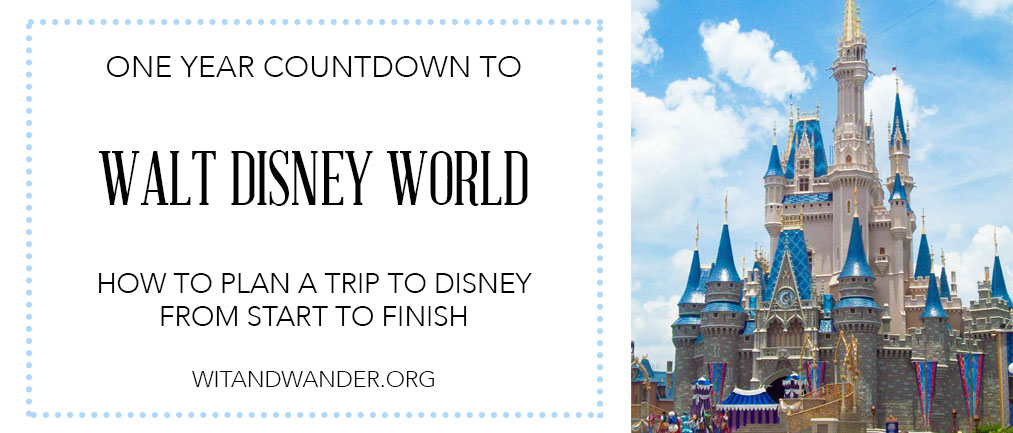 All you need is faith and trust. Oh, and there's something I forgot…dust! Dust? Just a little bit of pixie dust.
I love Walt Disney World. They are experts at perfecting every little detail from most popular parades to the tiniest decoration. For example, the music in the queue while you're waiting for a ride is carefully chosen not only to correspond with the ride itself, but also to give you a sense of what you are supposed to be feeling while you experience that attraction. Every person who works for Disney (called a 'cast member') is encouraged to do anything they can to make a guest's stay magical, so their customer service is unlike anything you've ever experienced. They are constantly looking for ways to improve – like the new FastPass+ reservation system and updated interactive waiting areas for their most popular rides.
But here's the thing…I am a total dork! The only thing I might love more than visiting Walt Disney World is PLANNING to visit Walt Disney World! I check out every Disney World book from the library even in years we aren't planning a trip. I read discussion forums, pin things on Pinterest, and have notebooks full of thoughts for future trips. During the years we have a trip planned, I pre-order my favorite planning book almost a year in advance. You better believe that puppy is highlighted and dog-eared from front to back the moment it arrives in the mail. When I went to Disney with my family as a senior in high school, I made planning booklets for each family member with our top ride/food choices and touring plans for each day (don't worry – my non-planner dad laughed at me and didn't look at his booklet once!)
You may wonder why any of that is necessary for a simple family vacation. Disney World spans almost 30,000 acres and is home to 4 Theme Parks, 2 Water Parks, 27 themed resorts, 4 golf courses, 2 miniature golf courses, entertainment venues, and more. There are over 300 restaurants and more than 130 rides and attractions. With the average trip costing about $5,000, this is not the kind of trip where you want to walk through the turn styles, look at your family, and ask, "Well, what do you want to do today?"
Some of my absolute favorite childhood memories are eating lunch in Cinderella's castle with my mom, beating my whole family (and emperor Zurg) at Buzz Lightyear's Space Ranger Spin, and watching in awe as a parade of Stormtroopers marched down the streets of Hollywood Studios. Those memories were all possible because of careful planning and preparation.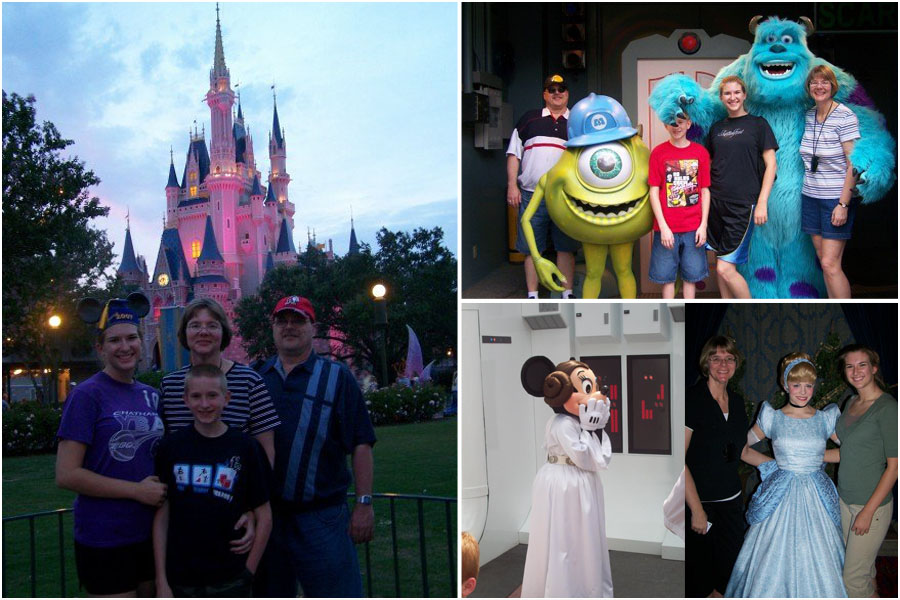 Why do I tell you all of this? Well, a little pixie dust has fallen on our family and we are planning our next Disney vacation in a little less than a year. I thought it would be fun to give you a real-time glimpse into my planning process with a One Year Countdown to Walt Disney World. Along the way, I will share some of my favorite Disney planning tips and tricks, the food and attractions I am looking forward to, as well as some free Walt Disney World planning printables to make planning your trip a little more magical.
Click below to discover this month's resources:
If you have anything to add to the conversation, don't be shy! I would love to answer any of your Disney planning questions and if you share a tip I love, I might just include you in next month's countdown.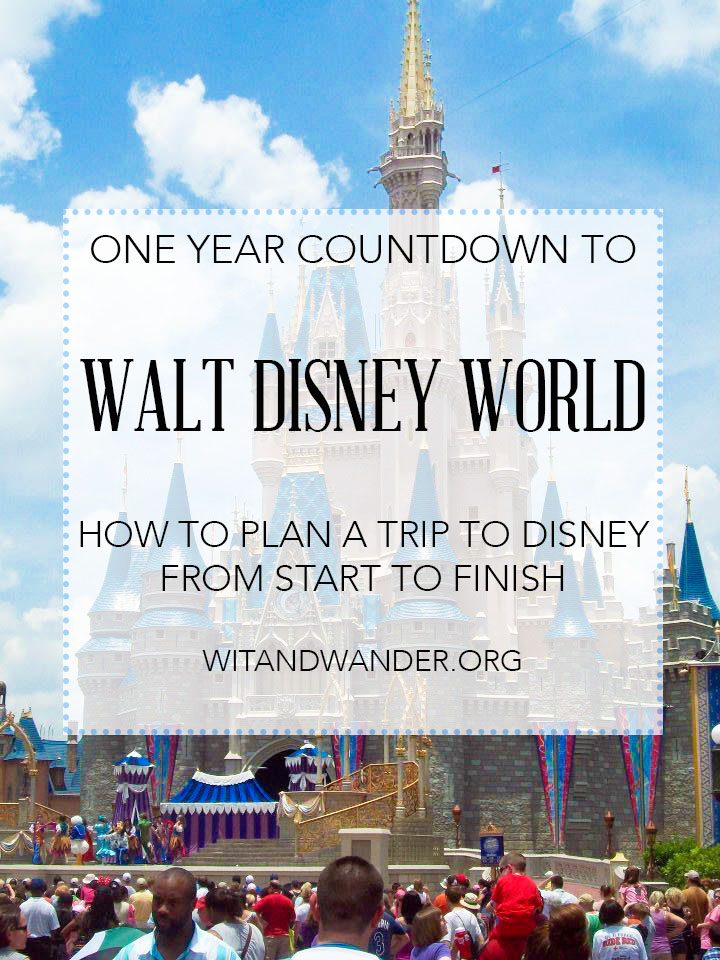 Catch up on the whole series (So far!):
12 Months: Introduction // The 3 Big Questions // Free Printable Budget Planner
11 Months: 11 Month Update // Best Free Planning Resources // Printable Journal Cards
10 Months: 10 Month Update // Top Planning Websites // Free Printable Stroller Tags
9 Months: Disney Dining Plan Review // Free Printable Top 10 Attractions List
8 Months: 8 Month Update // Top 10 Tinker Bell Gifts // Printable Tinker Bell Gift Tags
7 Months: 7 Month Update // Best Disney World Planning Books // Travel Info Sheet
6 Months: 6 Month Update // Touring Plan Spreadsheet
5 Months: 5 Month Update // Pin Trading Guide
4 Months: Disney Movie Countdown // Free Printable Daily Disney Planner
3 Months: Best Gear for Traveling with Kids // Printable Guide to Rides by Height
2 Months: All About FastPass+ // Free Printable Character Autograph Print
1 Month: Disney World Packing List
Countdown to Walt Disney World: Disney World Trip Report
—
Like what you see on our blog? Join our mailing list to receive emails with freebies, projects, coupons and decor ideas to help you live a creative and joy-filled life. You can also follow us on Facebook, Twitter and Pinterest.
SaveSave