This post was sponsored by @GBChildUsa as part of an Influencer Activation for Influence Central. I received the gb Pockit to facilitate my review.
While prepping for our summer vacation plans, my husband and I have been talking about which stroller to take to places like Disney World and Colorado. None of our strollers were very convenient for travel – they are too bulky to take on a plane and too inconvenient to take on and off public transportation.
We found the solution to all of our travel problems with the gb Pockit Stroller. It is the most compact stroller in the world – in fact, it actually holds the Guinness World Record for the 'world's smallest folding stroller'. This means you can easily fit it in an overhead storage compartment (or under your seat) of an airplane and even in a tote bag for super portability. If you've ever had to deal with getting on or off a bus with a clunky stroller, you will appreciate what this means for real moms. Every time I fold down my Pockit, I see the other moms glancing over and I know they understand the struggle is real!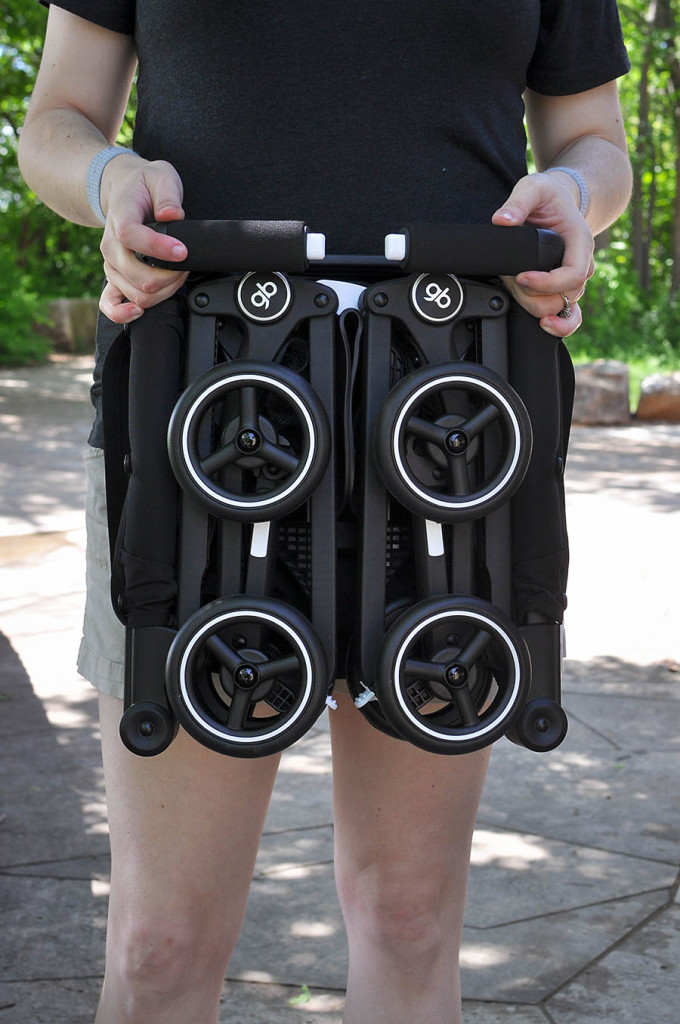 It's small size isn't its only feature though. It has an adjustable 5-point safety harness and an upper weight limit of 55 pounds, which is very high for such a compact stroller. Since my daughter is in the 98% of height for her age (it's not her fault – I gave her no chance!), I have to think about how long a stroller will actually last. This should last until she's at least four.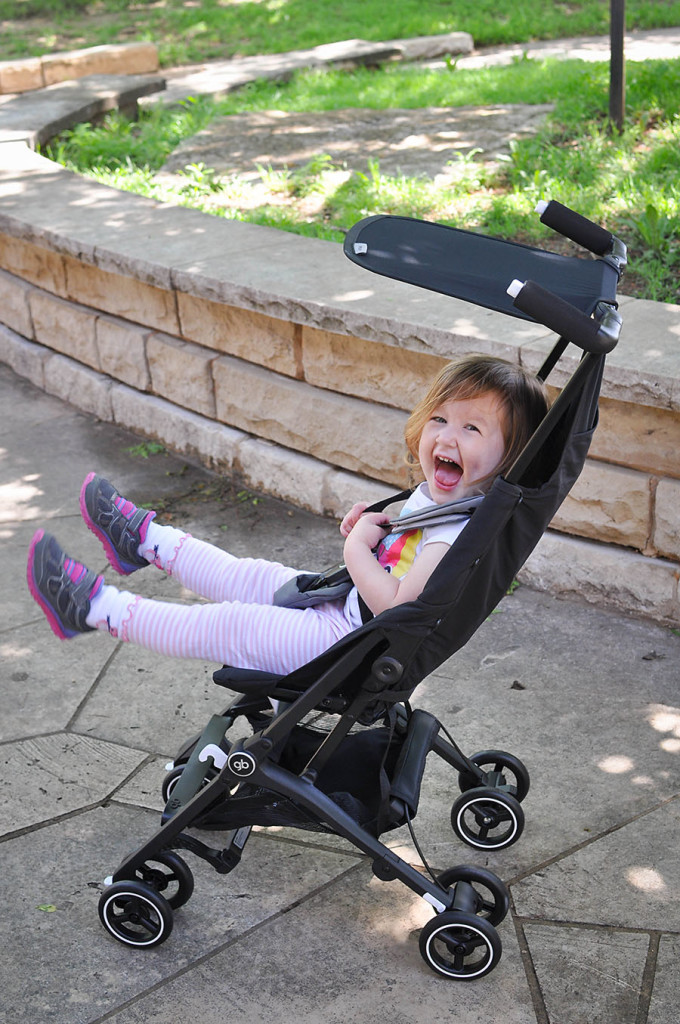 It is also incredibly lightweight at only 9 pounds and features a storage basket underneath and a small sun shade. When we're going to the park or for a day at the zoo, I love that I can toss a few snacks beneath the stroller to ward off the inevitable 'hangry' (hungry + angry) toddler phase.
The gb Pocket Stroller can be folded in two ways – the first is the world record holding 'ultra-compact fold'.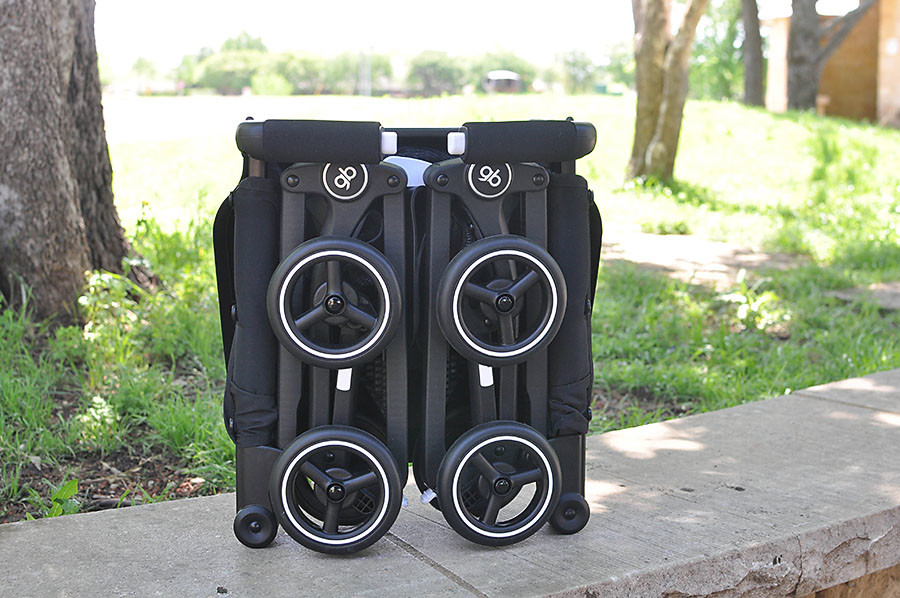 The second is an everyday fold. The difference is only a few inches as the ultra-compact fold requires folding in the front wheels. I love that both folds are are free-standing, although it may be just as convenient to slip into a tote bag!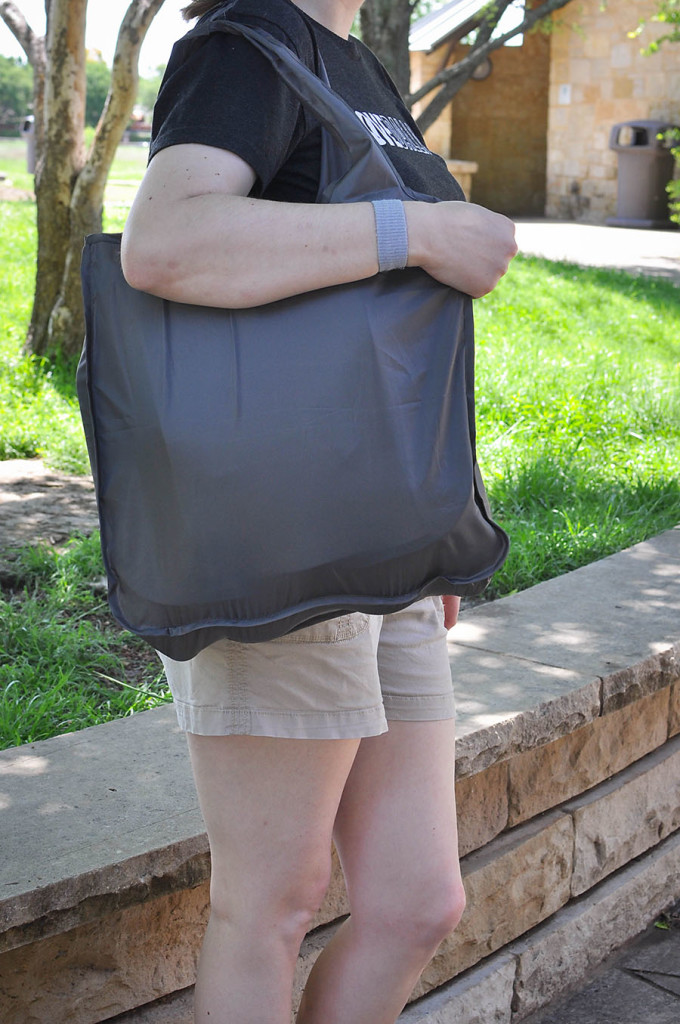 Above all, I love that this compact stroller is comfortable. With the padded seat and straps, my daughter can be in the gb Pockit for an extended period of time without getting uncomfortable. We have taken this stroller through downtown Dallas, to the local nature preserve, and around the zoo. I fall in love with it a little more each time we use it.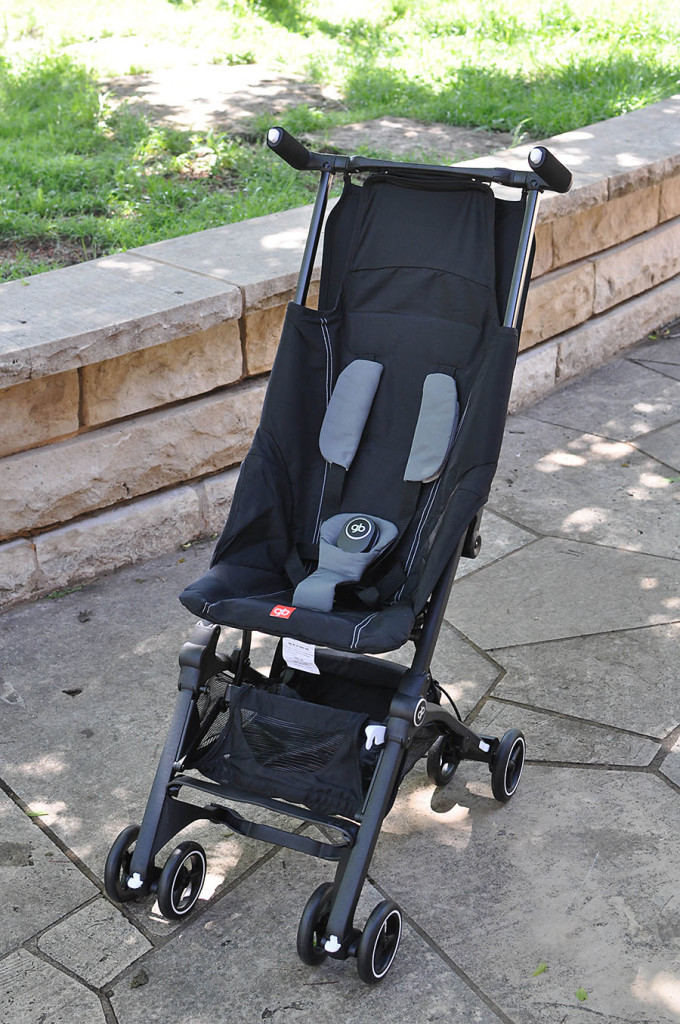 The gb Pockit, which is now available at Babies R' Us, is really the next generation of strollers. This convenient, compact, lightweight stroller is the perfect solution for parents who are constantly on-the-go.