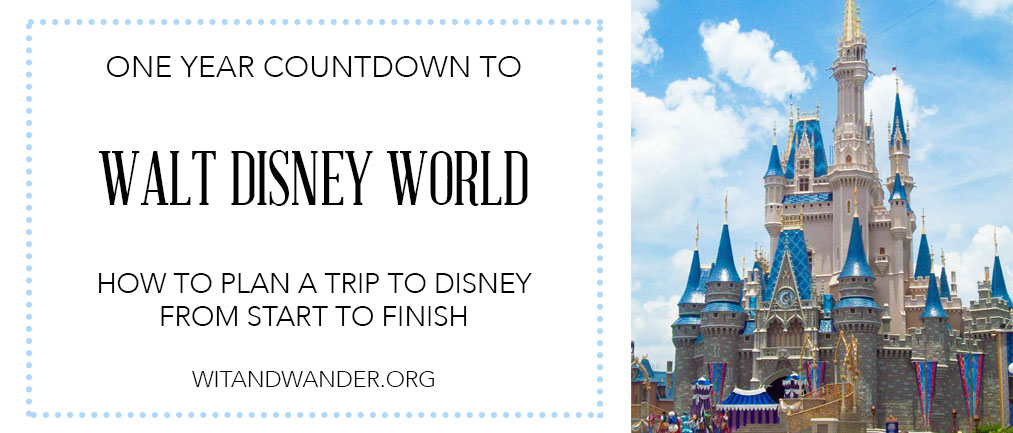 Our countdown to Walt Disney World has begun and I am sharing all about how to plan a trip to Disney from start to finish in real time. In case you missed the Introduction to Our Countdown to Walt Disney World, I am a planning addict The only thing I might love more than visiting Walt Disney World is PLANNING to visit Walt Disney World! I check out every Disney World book from the library even in years we aren't planning a trip. I read discussion forums, pin things on Pinterest, and have notebooks full of thoughts for future trips.
Since we have a trip planned for May of next year, I have kicked my planning into high gear. Of course, I'm not the only one planning a trip to Walt Disney World! I am sharing my best planning secrets in real-time, as well as some great free Walt Disney World planning printables, every month leading up to our trip in our series: One Year Countdown to Walt Disney World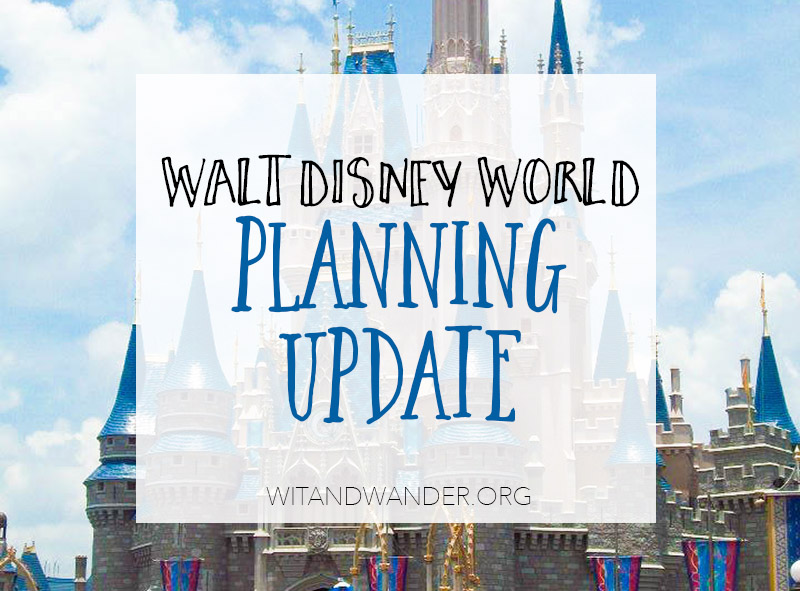 Planning Update
I am getting so excited! We are planning a multi-generational vacation. If all goes according to plan, there will be 14 people in our party ranging from age 2 to 89. Our little girl will be two-and-a-half, so we are also planning a trip with a toddler. We have chosen the dates for our trip (late May) and our resort (our little family will be in Animal Kingdom Lodge, the grandparents will split their time at the Polynesian and Bay Lake Towers, and the rest of our family will be at the Art of Animation). I have also gone through our vacation planning budget and have a rough idea of how much we will need to save.
We will be booking our hotel this month because we are Disney Vacation Club owners. It is possible to book up to 499 days in advance through a travel agent, but there are some special requirements. Most experts suggest having all your plans finalized at least 6 months in advance and booking your vacation no later than 180 days in advance to take advantage of special perks like Advance Dining Reservations. If you are planning to stay on property, I would book as early as possible – especially if you are visiting during peak times (Peak times are basically anytime kids are out of school – so Summer Vacation, Spring Break, Christmas, etc.) Disney Vacation Club owners staying at their "home" resort can book 11 months in advance, but if they are using points from a different resort they can only book 7 months in advance.
Planning Tip: If you choose to book early and go through a travel agent, they can usually adjust your package if any offers (like Free Dining or a Room-Only Discount) come up after you've booked.
This Month's Planning Resources:
Don't miss the Free Printable Disney World Budget Planner. Next, I am sharing Disney's Best Free Planning Resources. You can see the latest posts from this series by clicking here.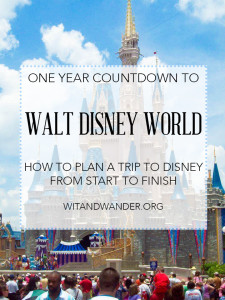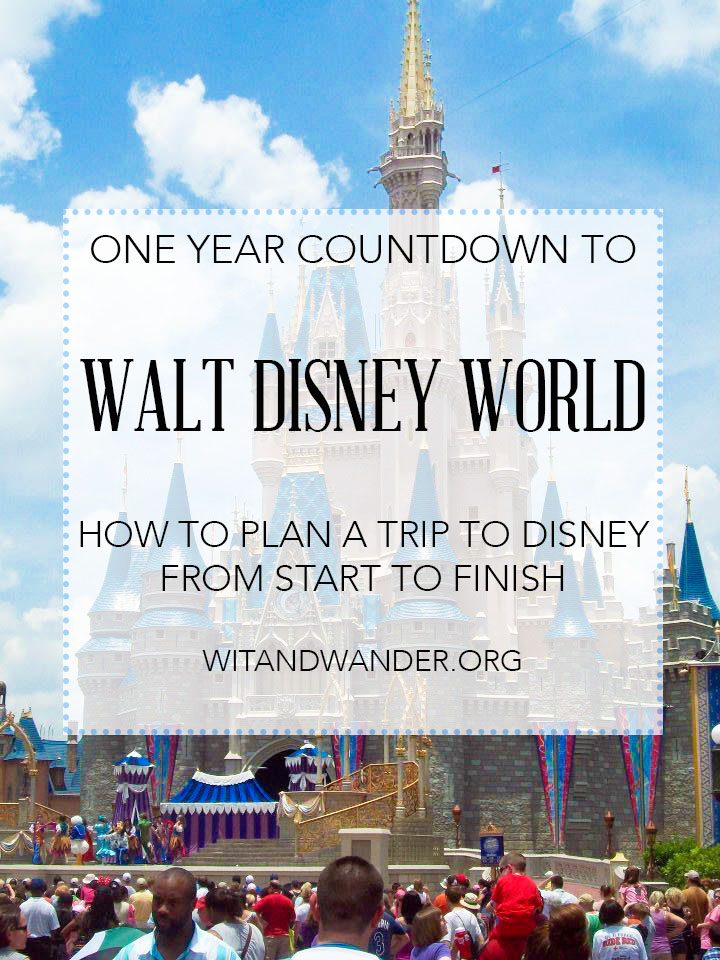 If you have anything to add to the conversation, don't be shy! I would love to answer any of your Disney planning questions and if you share a tip I love, I might just include you in next month's countdown.
Catch Up on the Whole Series:
12 Months: Introduction // The 3 Big Questions // Free Printable Budget Planner
11 Months: 11 Month Update // Best Free Planning Resources // Printable Journal Cards
10 Months: 10 Month Update // Top Planning Websites // Free Printable Stroller Tags
9 Months: Disney Dining Plan Review // Free Printable Top 10 Attractions List
8 Months: 8 Month Update // Top 10 Tinker Bell Gifts // Printable Tinker Bell Gift Tags
7 Months: 7 Month Update // Best Disney World Planning Books // Travel Info Sheet
6 Months: 6 Month Update // Touring Plan Spreadsheet
5 Months: 5 Month Update // Pin Trading Guide
4 Months: Disney Movie Countdown // Free Printable Daily Disney Planner
3 Months: Best Gear for Traveling with Kids // Printable Guide to Rides by Height
2 Months: All About FastPass+ // Free Printable Character Autograph Print
1 Month: Disney World Packing List
Countdown to Walt Disney World: Disney World Trip Report
—
Like what you see on our blog? Join our mailing list to receive emails with freebies, projects, coupons and decor ideas to help you live a creative and joy-filled life. You can also follow us on Facebook, Twitter and Pinterest.
SaveSave