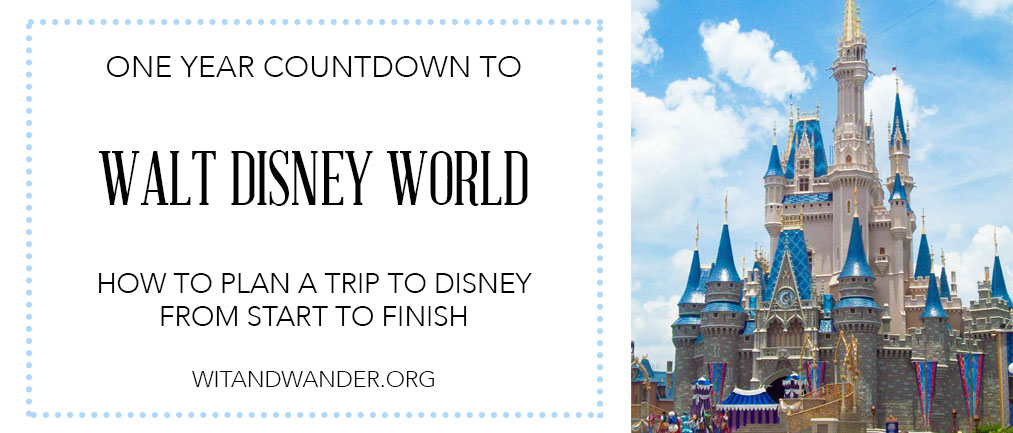 I have always loved planning vacations, especially to Walt Disney World, so I am sharing my best planning secrets and some great free Walt Disney World planning printables, every month leading up to our trip in a series: One Year Countdown to Walt Disney World

This Month's Top Planning Tip
Since most of the 2016 Disney planning books won't be released until August-September of this year, this month's Top Planning Tip is to take advantage of the fabulous websites and blogs that are available for Disney planning online. While this blog is an inside look at how I am planning for my family's trip, there are dozens of blogs and websites dedicated completely to Disney World trips filled with forums, Disney news, restaurant reviews, and more! They are an invaluable resource to me and I am sharing all my secrets with you!
| Blog/Website | What They Offer |
| --- | --- |
| My Disney Experience | Official website of your Disney planning experience. The hub for reservations, confirmations, and more. This should be your first planning stop. |
| All Ears | AllEars.net is a great place for all the latest Disney news, but they are known for their up-to-date menus from every restaurant in Walt Disney World. If you are planning to use a Dining Plan (or just love to drool over food!), this is a must-use resource. |
| Disney Tourist Blog | This blog is run by a professional photographer and his wife. They have hands down the best reviews with the most gorgeous photos. This is my favorite place to look when I can't decide on a restaurant or ride. |
| Touring Plans | The Unofficial Guide to Walt Disney World is one of my favorite planning books and this is their website extension. They offer custom touring plans, crowd calendars, a touring app, and more. There are plenty of free resources on the website, but if you'd like access to extra planning resources, they have a yearly subscription fee. |
| DIS (WDWInfo.com) | They share top Disney news, along with current discounts and planning tips. What makes them stand out is their amazing forums. This is the perfect place to ask questions and connect with other planning families. |
| MouseSavers | This website chronicles all the best Disney World deals. They tell you how to get the best deal while avoiding scams. They are how I found UndercoverTourist.com – an amazing website for legitimate discounted Disney and Universal Studios tickets. |
| Disney Parks Mom's Panel | Another official Disney website – these moms can answer any specific question you have about your Disney World trip. Need to know about Pack n' Play availability or food allergies at a specific restaurant? These moms have you covered! |
| Disney Food Blog | They review all the restaurants on Disney property, but one of my favorite things about this site is that they list recipes for hundreds of treats found throughout Disney World. Since the amazing food is one of my favorite parts of the vacation experience, this is one of my favorite places to go for my Disney foodie fix. |
Another fun resource for early in your trip planning is a series of videos called Undiscovered Disney Parks. While they are no longer available on Netflix, you can find them on Hulu and you can find the first episode free on Amazon Prime. They were made in 2010, so they are a tad out of date, though they are still pretty recent. These videos are one of my favorite ways to start to talk to kids about Disney World. While it may still be too early to tell them "We are going to Disney World!" (Unless you want to hear "Are we going today?" for the next 10 months), this series of videos introduces each park and allows them to become familiar before the big announcement.
Don't miss the 10 Month Planning Update. Next, I am sharing Free Printable Disney Stroller Tags. You can see the latest posts from this series by clicking here.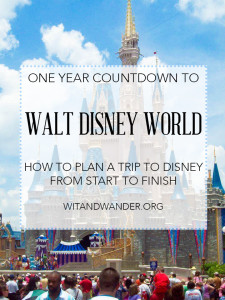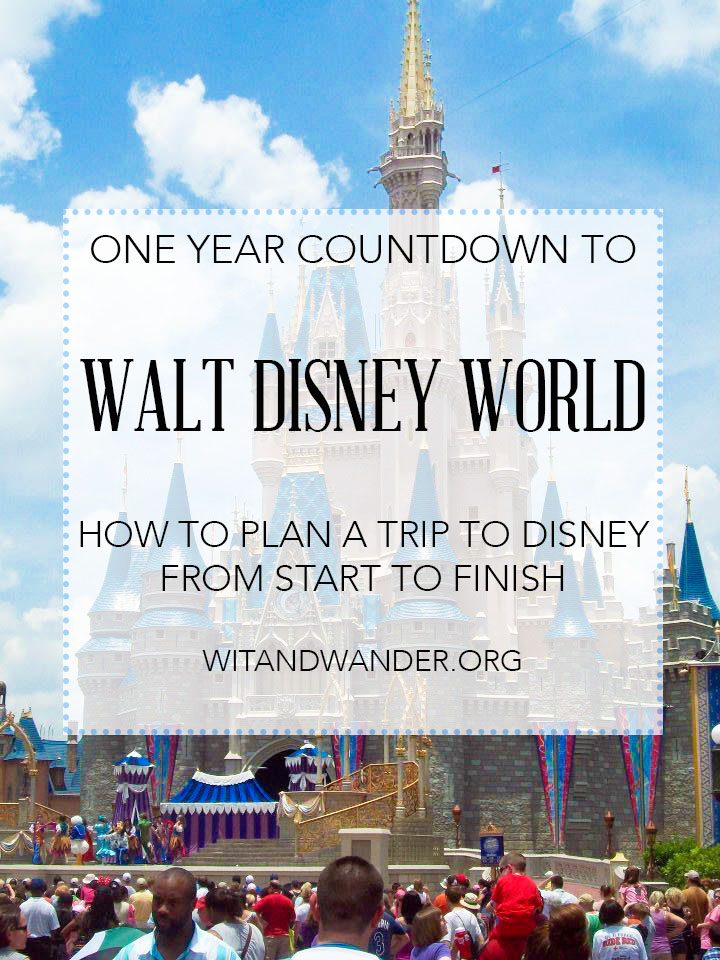 If you have anything to add to the conversation, don't be shy! I would love to answer any of your Disney planning questions and if you share a tip I love, I might just include you in next month's countdown.
—
Like what you see on our blog? Join our mailing list to receive emails with freebies, projects, coupons and decor ideas to help you live a creative and joy-filled life. You can also follow us on Facebook, Twitter and Pinterest.
SaveSave