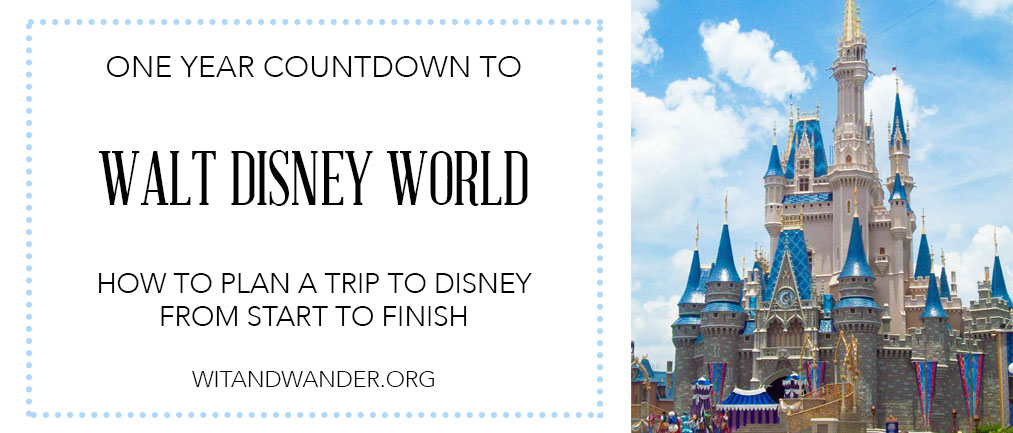 I have always loved planning vacations, especially to Walt Disney World, so I am sharing my best planning secrets and some great free Walt Disney World planning printables, every month leading up to our trip in a series: One Year Countdown to Walt Disney World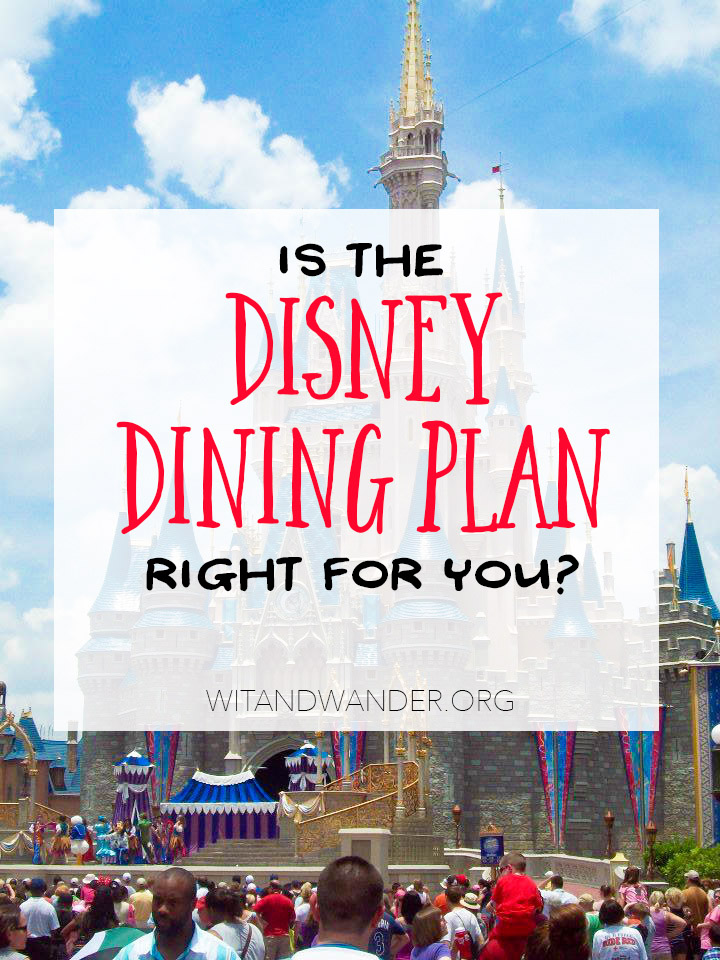 Is the Disney Dining Plan Right for You?
When you are 9 months away from your Disney vacation, it's a good idea to look at whether the Disney Dining Plan is the right fit for your family and budget.
I did a lot of research (and a lot of math), and we are choosing not to use it for our upcoming vacation. The value of the dining plan is one of the most frequently discussed topics among Disney vacation planners, so I thought I'd share the reasons behind our decision.
Choosing not to use a Dining Plan was a hard decision for me. Dining is one of my favorite parts of vacationing at Disney World, so I wanted to make sure that we would still get that amazing experience if we chose not to use it. Ultimately, I made a giant spreadsheet and calculated the cost of each of our meals (not skimping on quality or quantity) and came to the realization that it would be cheaper to dine without the dining plan.
There were a couple of things that impacted this decision:
We don't drink a lot of soda and would prefer to have water with our meals in the parks. (Which saves us $6 per meal for the two of us)
We would rather eat dessert outside the restaurant.
Our daughter will too young to be on the dining plan.
We would like to have a date night at a Table Service restaurant (Le Cellier)
If you like to drink soda or eat dessert with your meal, the dining plan might make financial sense for you. The dining plan is also generally a great deal for kids ages 3-9, so if you have a few kids I would definitely look into it. One of my favorite parts of the Dining Plan is convenience, but since Magic Bands can be connected to a credit card, I don't think we'll feel a difference.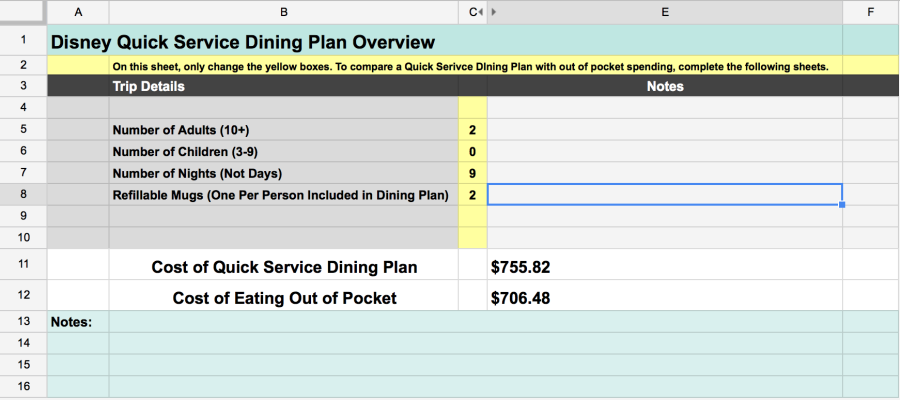 We were looking at a Quick Service Dining Plan, which includes two Counter Service meals (think Pei Wei, McAlister's, Five Guys, etc.) that each come with a drink and a dessert, a snack credit, and one refillable mug (that can be used at the resorts).
To determine if it was the right fit for us, I created a giant spreadsheet and entered in all the restaurants we would choose if we were on the dining plan, so it included the most expensive quick service restaurants like Be Our Guest, Wolfgang Puck Express, and Tangerine Cafe. Then I looked up the menus at allears.net and tried to decide what we both would like to eat at each restaurant (without allowing cost to be a factor). I plugged those prices into my spreadsheet and our total (including a table service meal at Le Cellier costing $100) was significantly cheaper than the dining plan.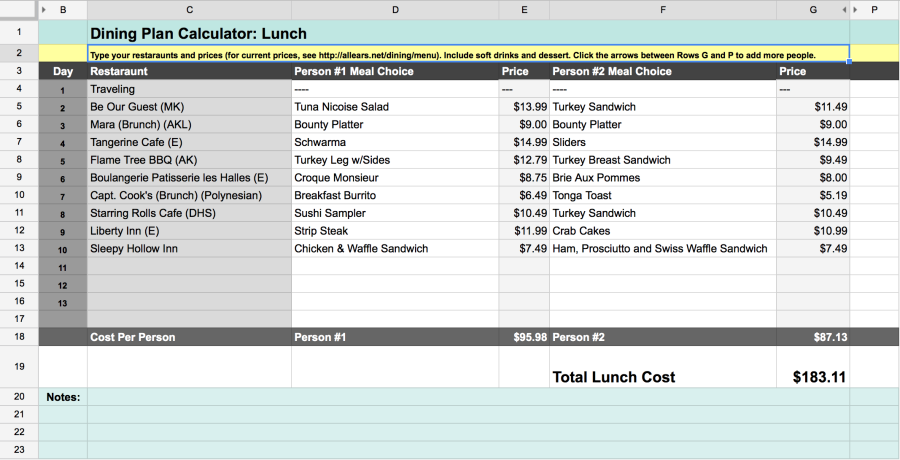 Once I started looking outside the parameters of the dining plan's "counter service credit" and "snack credit", I actually found the plan to be a bit limiting. Some of our favorite food items are desserts Disney classifies as a snack credit (like a Homemade Ice Cream Sandwich or a Dole Whip), but we would never spend our snack credits on dessert if we were already eating a dessert at each meal. Some items like Turkey Legs and Pork Shanks don't qualify as a snack or a counter service credit, so we wouldn't be able to eat those at all if we chose to go with the Dining Plan.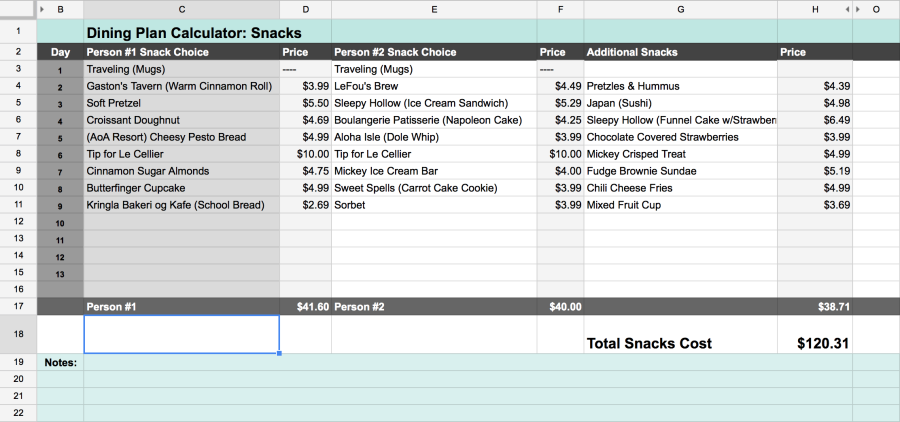 Overall, you have to decide if it makes sense for your family and budget. Even though we chose not to use a Dining Plan, my parents (who are traveling with us next year) will be using a Dining Plan and they love it! If you have a different opinion of the Dining Plan, I would love you to share it in the comments and if you're interested in a Google Doc or Excel version of my Disney Dining Calculations, just send me an e-mail and I will shoot it right over!
Don't miss the Free Printable Disney World Journal Cards. Next, I am sharing a Free Printable Top 10 Attractions List. You can see the latest posts from this series by clicking here.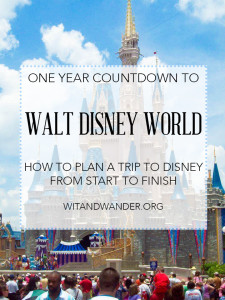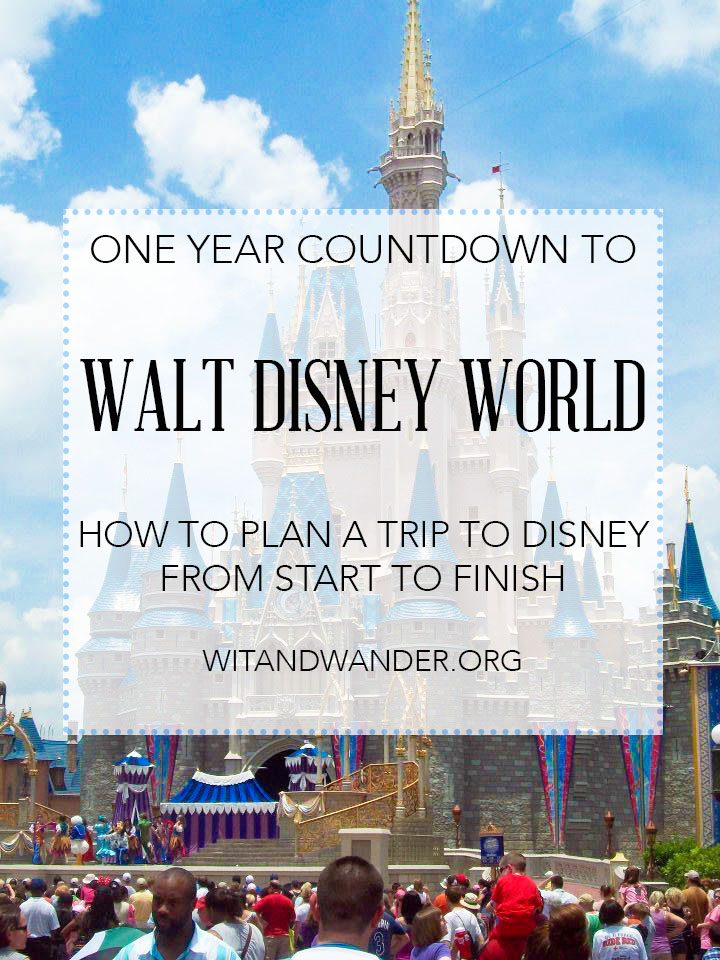 If you have anything to add to the conversation, don't be shy! I would love to answer any of your Disney planning questions and if you share a tip I love, I might just include you in next month's countdown.
—
Like what you see on our blog? Join our mailing list to receive emails with freebies, projects, coupons and decor ideas to help you live a creative and joy-filled life. You can also follow us on Facebook, Twitter and Pinterest.
SaveSave