I already told you about finding and purchasing my favorite farmhouse sink from Ikea. But I thought I'd share a bit more about how what it takes to maintain and care for our sink.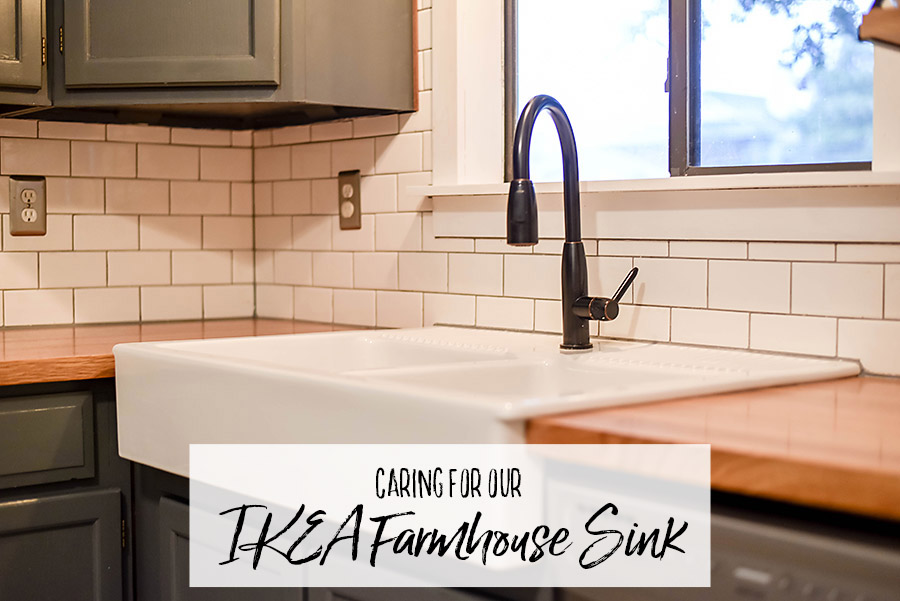 First of all, I ADORE this sink.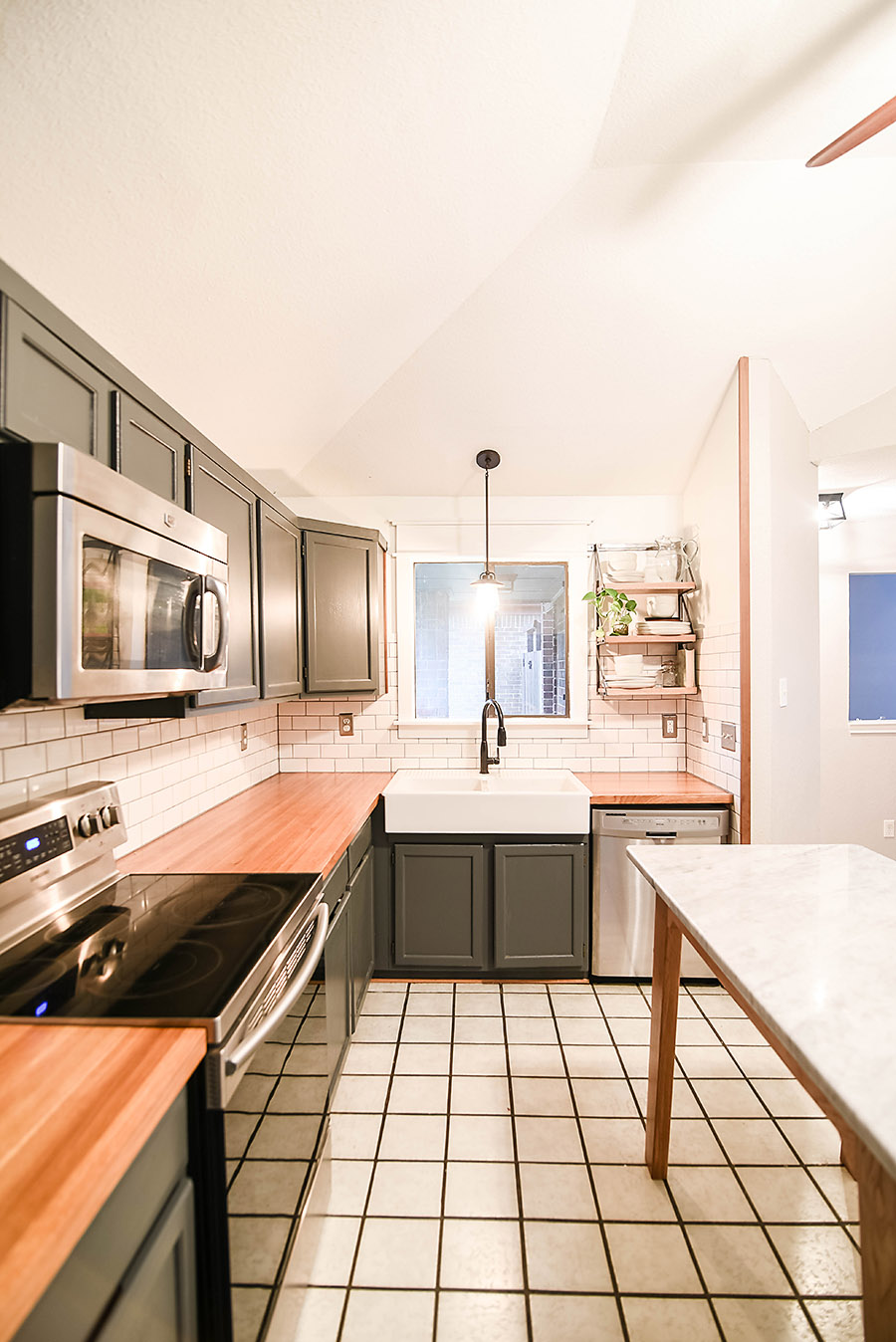 If you want to read more about my love for this sink, you can see the first post here – IKEA Farmhouse Kitchen Sink. (And you can see our whole plan for the kitchen here.)
Of course, there's no comparison to our old stainless steel beast – this sink is beautiful and functional.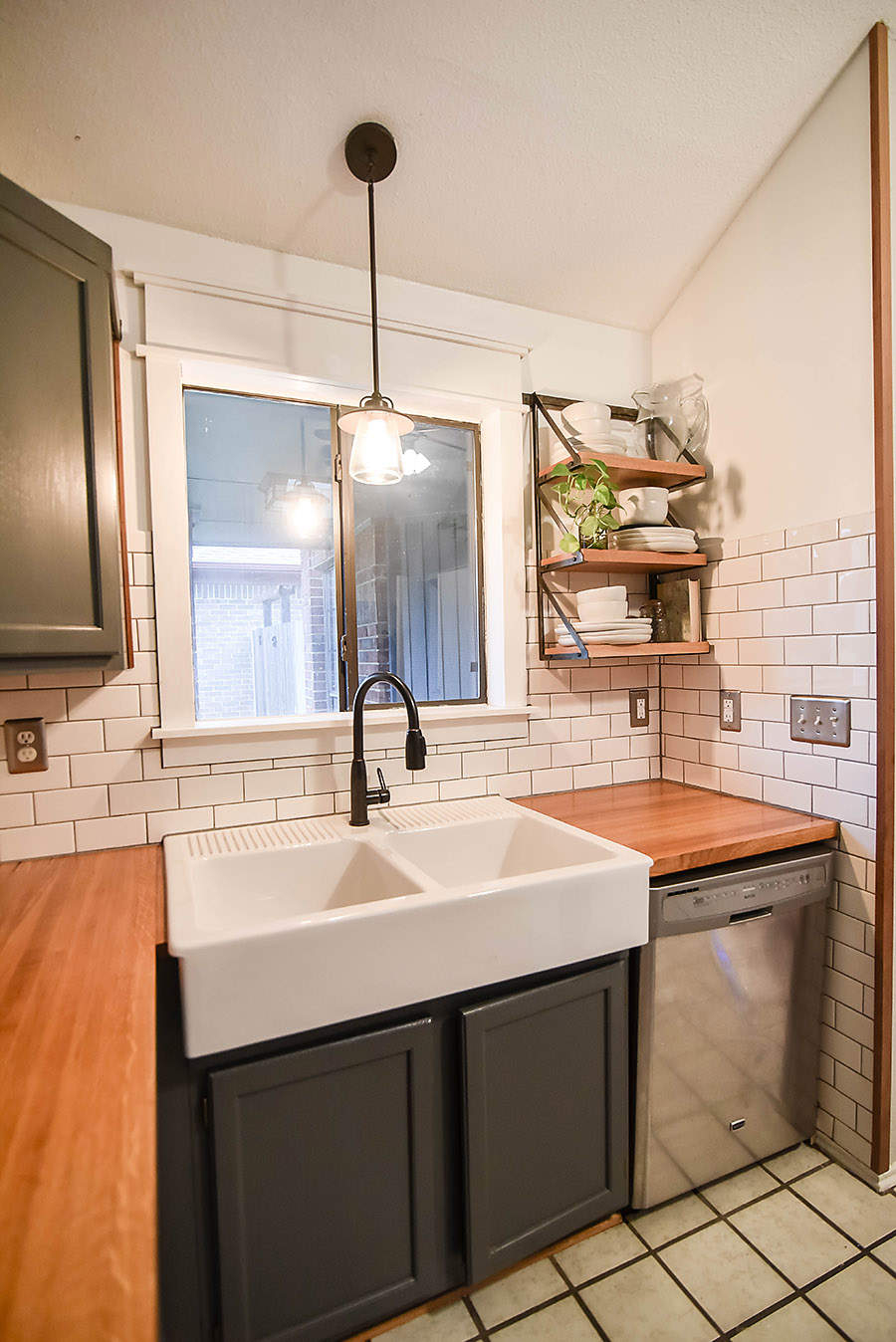 It makes it easier to do dishes, easier to wash vegetables, easier to clean muddy hands. We got this faucet from an Amazon Warehouse deal and it has been a dream.
We have had a few scratches on it (in fact, it came with a few scratches), but they are only noticeable if you get very close. We haven't had any staining, but I am pretty diligent about cleaning it regularly. But other than cleaning, we aren't exactly easy on our sink. It's always full of dishes and we have three kids under 6, so it has to stand up to a lot of abuse.
At just under $200, it's by far the cheapest apron front sink on the market.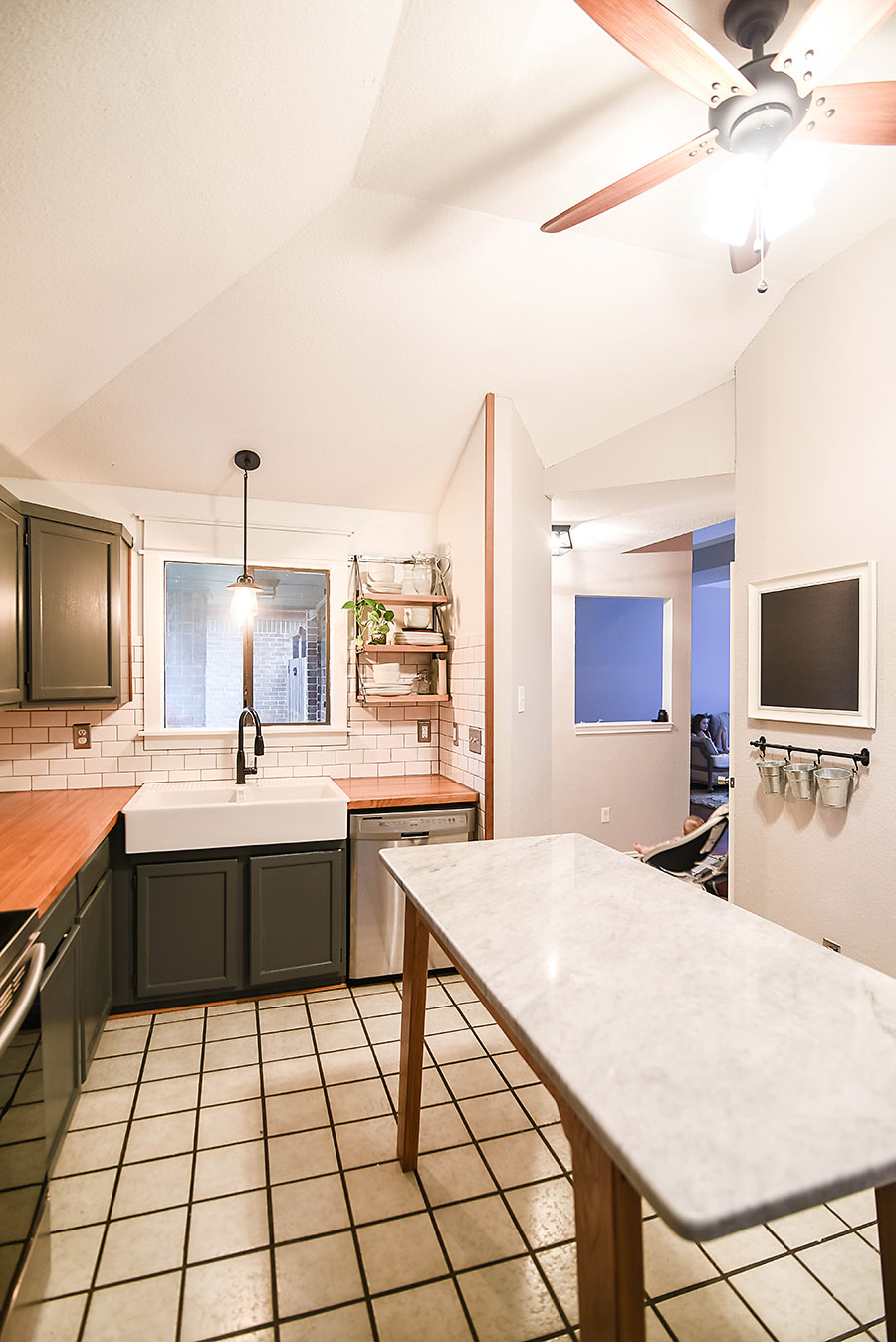 To clean the Ikea Farmhouse Sink, I rinse it well daily and I use Comet cleaner with a washcloth about once a week. You don't want to use a steel sponge because it could damage the finish. I've also heard you can use barkeeper's friend or a magic eraser to take care of gray marks. I'm sure there are also natural options. But for now, Comet has been working just fine.
I do have to clean the grooves in the drain board pretty regularly. It isn't a difficult task, but it's different than our last sink.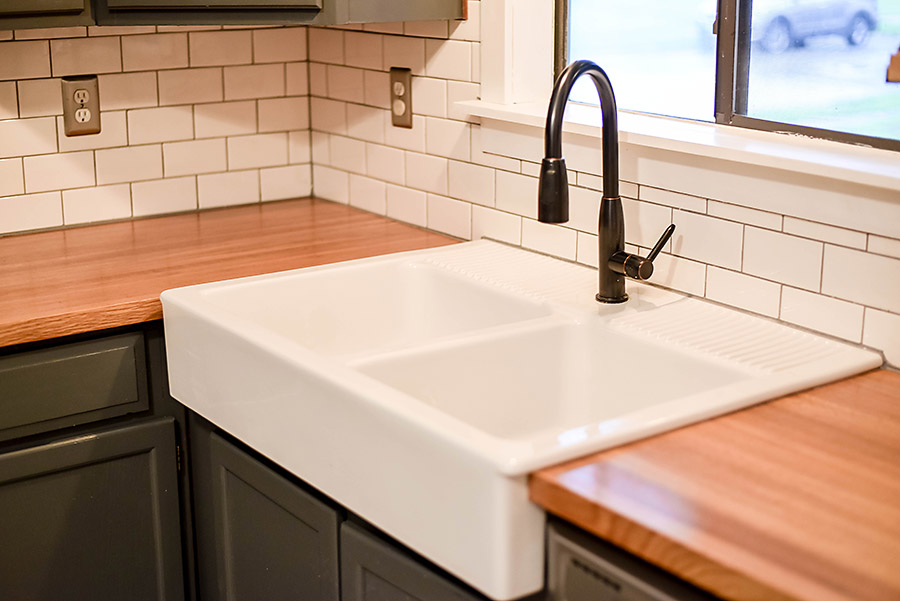 A lot of people ask about the lack of sprayer. The sprayer in our last faucet actually worked terribly – I never used it because the water pressure was so bad. So when I got this faucet that had the sprayer included, it was a huge upgrade.
Because the Ikea Farmhouse Sink isn't cast iron, it is a bit more fragile and takes a bit more care. You can't toss a pot in the sink like you could with our stainless steel, and I make sure to wash it regularly to keep it from staining the porcelain. But ultimately, I would choose this thing over and over again.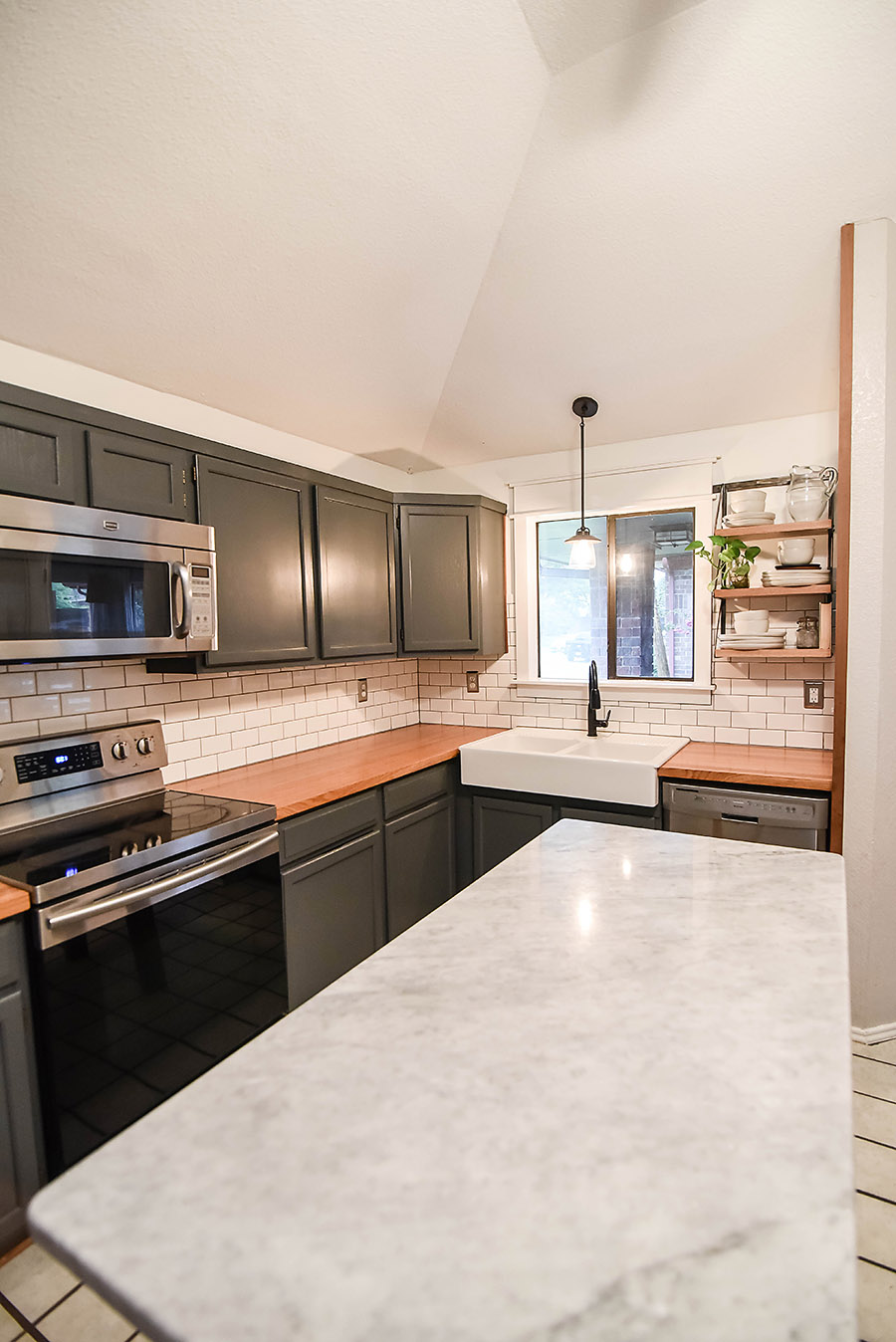 I'll be sharing more about our kitchen renovation soon, but do you have any other questions about anything in our house? Just share them in the comments below! I'm happy to answer anything!