Today, I'm over on Dallas Moms Blog showing you how to make 3 DIY Giant Summer Backyard Games – Yard Dice, Kubb, and Jenga.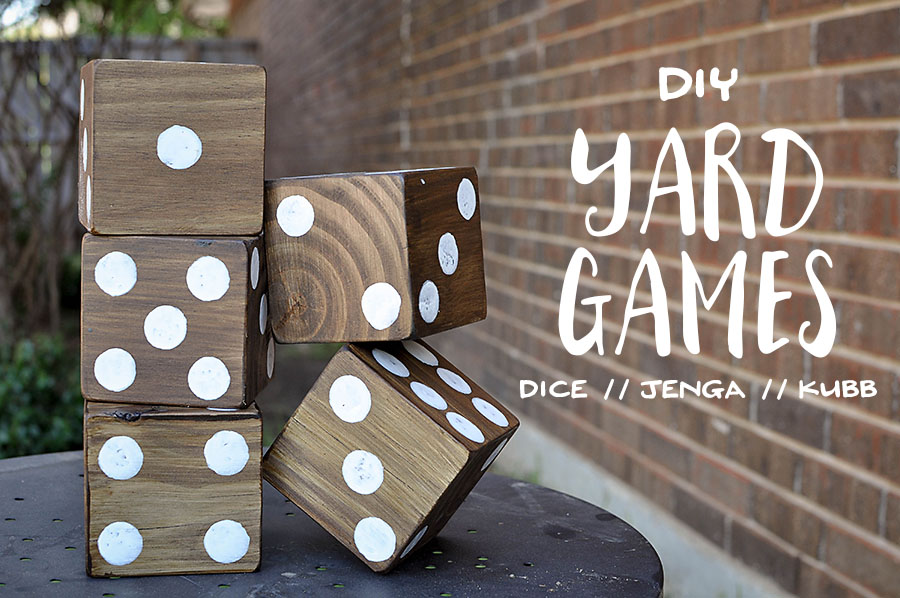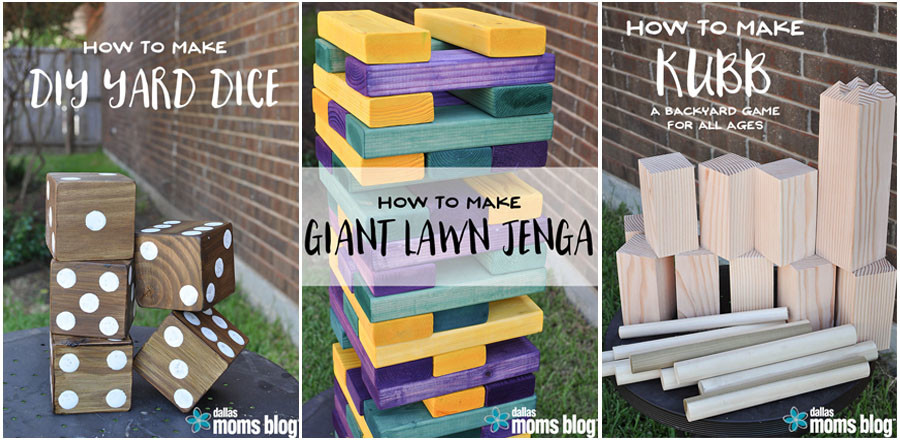 See the DIY Giant Summer Backyard Games at Dallas Moms Blog
I thought it would be fun to share a great dice game that can allow even your youngest have fun with the DIY Yard Dice. Here is a little game called Cooties: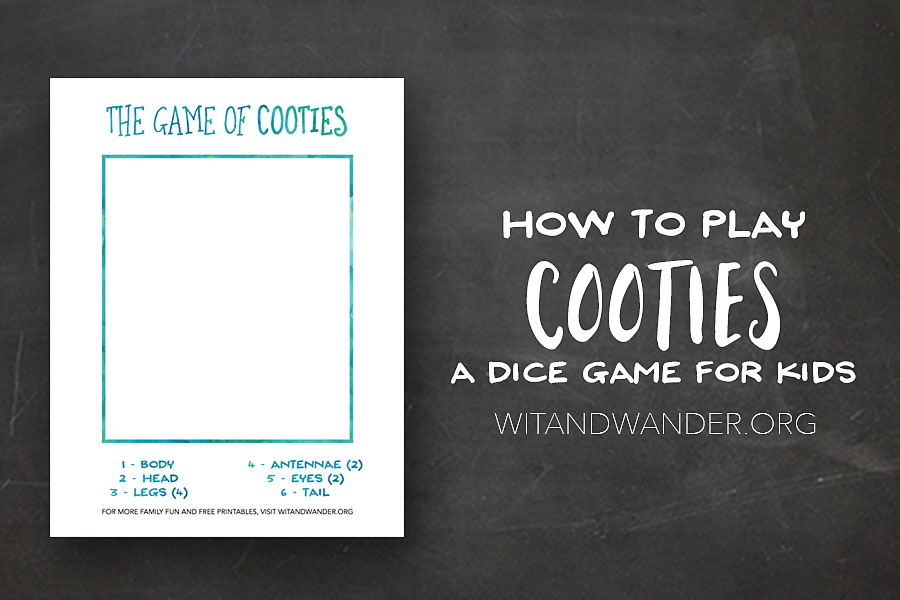 Games like Yahtzee and Farkle may be a little too advanced for little ones, but Cooties is such a simple concept that even preschoolers can play! To play, you will need your DIY Lawn Dice (really any dice will work, but everything's more fun with giant game pieces!), writing utensils, and these printable score cards:
Click Here to Download the Cooties Score Cards
To play, each person will need one die, a score card, and a marker. The youngest player goes first. The object of this game is to be the first to draw a Cootie. Each part of the cootie is represented by a number:
1 – Body
2 – Head
3 – Legs (4)
4 – Antennae (2)
5 – Eyes (2)
6 – Tail
To draw a Cootie, you must roll the numbers in order. So you have to roll a one to draw the body then two to draw the head and so on. If you roll a five to draw an eye before you have your body, head, legs, and antennae, you can't draw anything on that turn so the dice passes to the next person. When there is a number after the body part (like 4 legs), you must roll that same number that many times before you can move on to the next body part. So, you only get to draw one leg each time you roll a three, but you must draw four legs before you can move on to the antennae. The first person to complete their Cootie wins!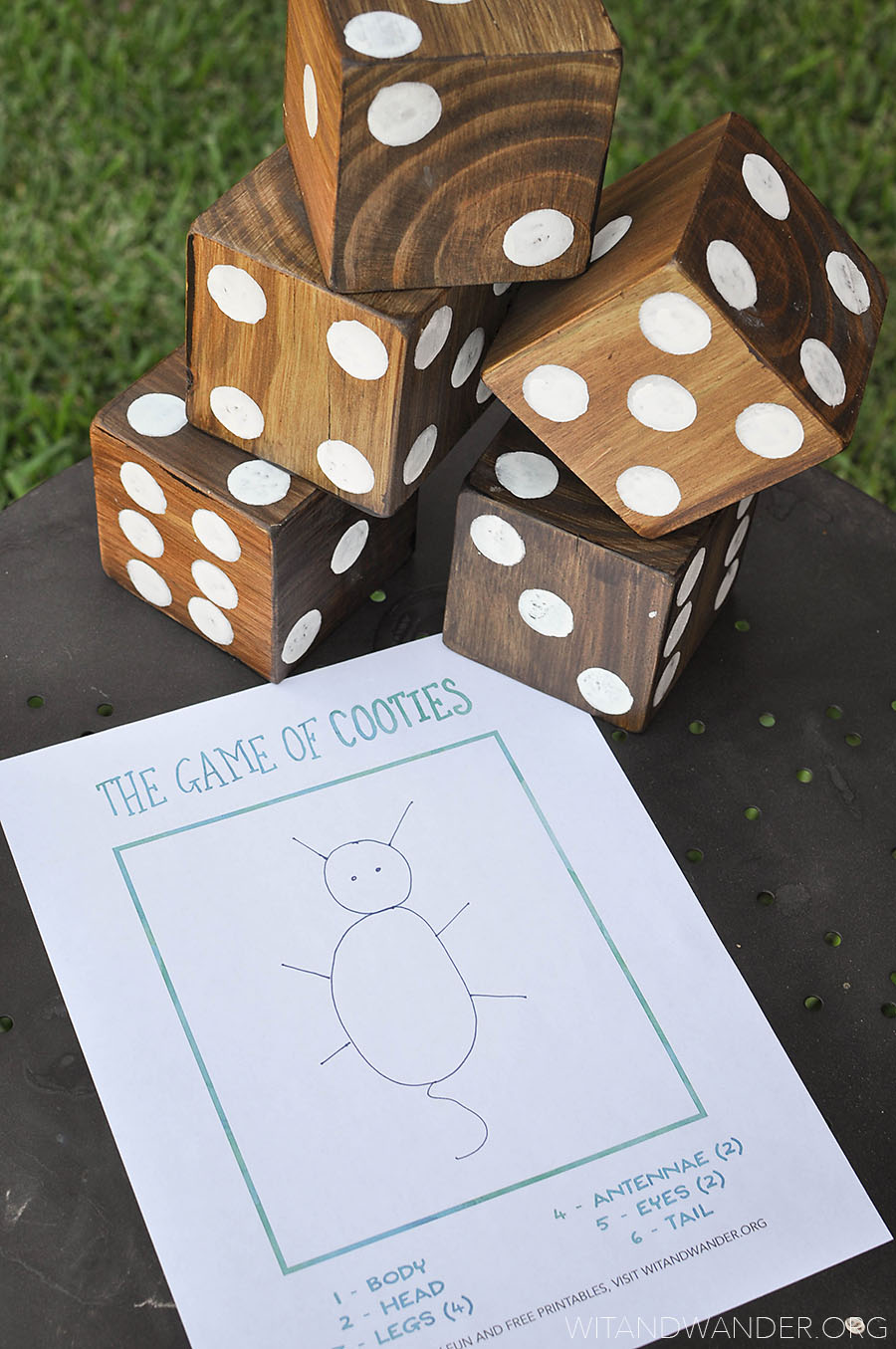 If you have older kids (or adults) playing, you can make it a little more challenging by playing this Cootie Challenge version.
Click Here to Download the Cootie Challenge Version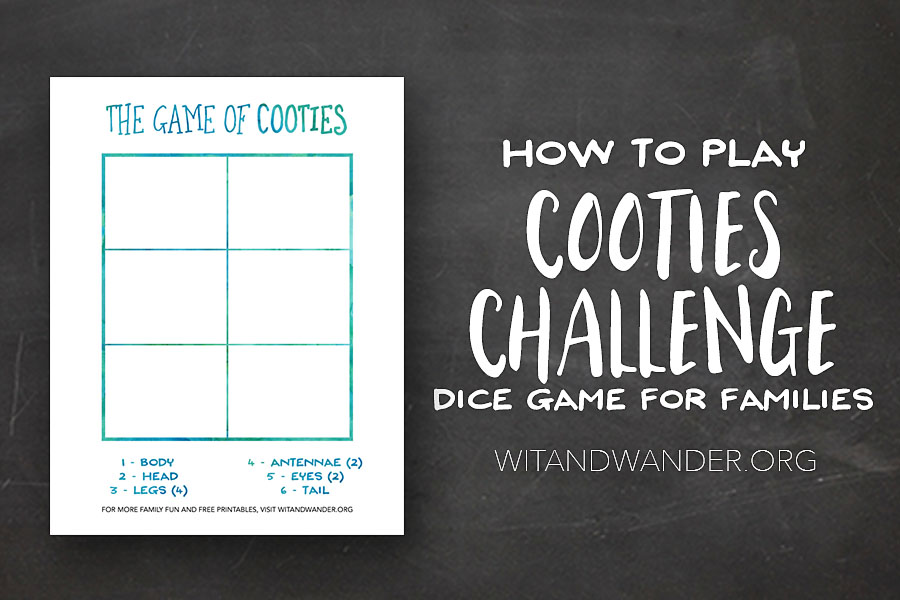 In Cootie Challenge, you must complete six Cooties in order to win. You start the same way as regular Cooties, trying to roll a one in order to draw a body. Once you have started your Cootie, if you roll another one, you can start a new Cootie in a different box and adding body parts to that Cootie as you roll those numbers. You will have lots of Cooties in different stages of completion throughout this game. The first person to complete all 6 of their Cooties wins!

This fun game of Cooties is a blast to play in the yard with the whole family! What are some of your favorite summer family games? Share in the comments below!
—
Want more Free Printables and creative ideas for families? Join our mailing list to receive emails with freebies, projects, and decor ideas to help you live a creative and joy-filled life. You can also follow us on Facebook, Instagram and Pinterest and see more printables on Etsy.
SaveSave