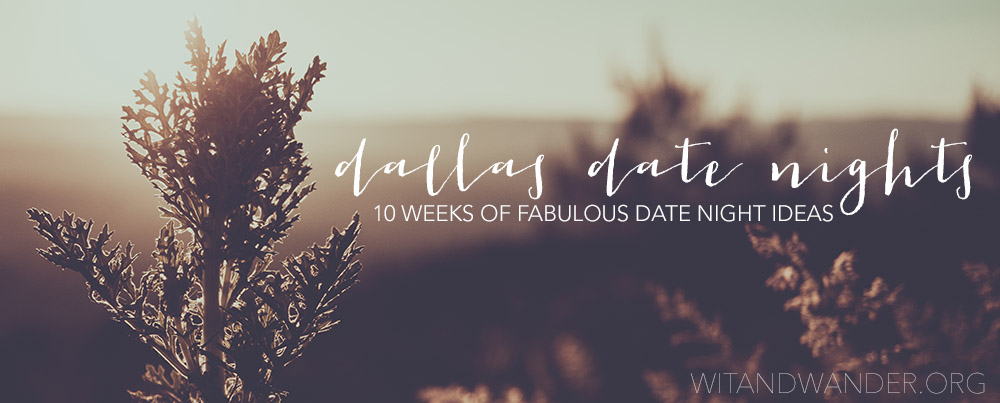 Dallas is an incredible city! Whether you're new to Dallas or you've lived here long enough to forget about some of its charm, everyone will love this list of Dallas Date Night spots that are a little fun, a little funky, and definitely unique. Just in case you missed the Introduction to Dallas Date Nights, I will be sharing 5 Unique Date Night Ideas in the DFW Metroplex each week for the next ten weeks. At the end of ten weeks, you will have 50 fresh ideas for dating in Dallas! Each week will have a theme, and this week's theme is Museums.
5 Best Museums for Dallas Date Nights
One of my favorite parts about living in a big city is the access to world class museums. There are close to 200 museums across North Texas. A few more museums that deserve honorary mention include the Fort Worth Museum of Science & History and the Crow Collection of Asian Art. I have already mentioned the Perot Museum and although they don't fit into this category exactly, the Dallas World Aquarium and the Dallas Arboretum are not to be missed. Here are five of the best DFW Museums for Date Night:
1. Frontiers of Flight Museum
The Frontiers of Flight Museum, located at Love Field Airport, is the perfect Sunday afternoon date. They partner with the Smithsonian Institution and the University of Texas, so their traveling exhibits are world-class. They have 30 aircrafts including the Wright Flyer, a one-of-a-kind Flying Pancake, and the Apollo 7 spacecraft. I don't know about you, but the mix of history, design, and mechanics makes this a perfect date for me and my husband!
2. Dallas Museum of Art
Featuring the work of Monet, Picasso, Degas, and Matisse, just to name a few, the Dallas Museum of Art is truly a collection of passion. The collection ranges from ancient cultures to modern art. The permanent collections are free to visit, but there are charges for the traveling exhibits and parking.
3. Sixth Floor Museum
The Sixth Floor Museum is located in the former Texas School Book Depository. This museum chronicles the legacy of John F. Kennedy's life and the controversy surrounding his death. If you and your spouse are history buffs or conspiracy theorists, you will enjoy walking through this museum full of photographs, articles, interviews, and plenty of speculation. After your tour through the museum, you can stroll along the grassy knoll and discuss your theories.
4. Nasher Sculpture Center
This gorgeous museum is right across the street from the Dallas Museum of Art in the Art District in Downtown Dallas. It has beautiful indoor exhibits featuring the work of Picasso, and Matisse and outdoor exhibits surrounded by an acre of trees and beautiful pools. The Nasher Sculpture Center regularly features concerts, movies, and live music in their gardens that would definitely be a little different than the typical 'dinner and a movie' date night.
5. George W. Bush Presidential Center
For politically minded couples, there is no better place in Dallas for a unique date night than the George W. Bush Presidential Center. It is located on the beautiful Southern Methodist University Campus and features a full-scale replica of Bush's Oval Office and steel from the World Trade Center. There is an interactive exhibit that allows you to vote on the most controversial issues Bush faced during his presidency. Whether or not you appreciated George W. Bush as a president, this museum would definitely make for an unique date night!
Discovering a new museum will certainly be a unique way to spend a DFW Date Night – did I miss your favorite? Share your favorite Museum date spot or leave a suggestion for next week's theme in the comments. Come back each week for 5 new Dallas Date Night Ideas!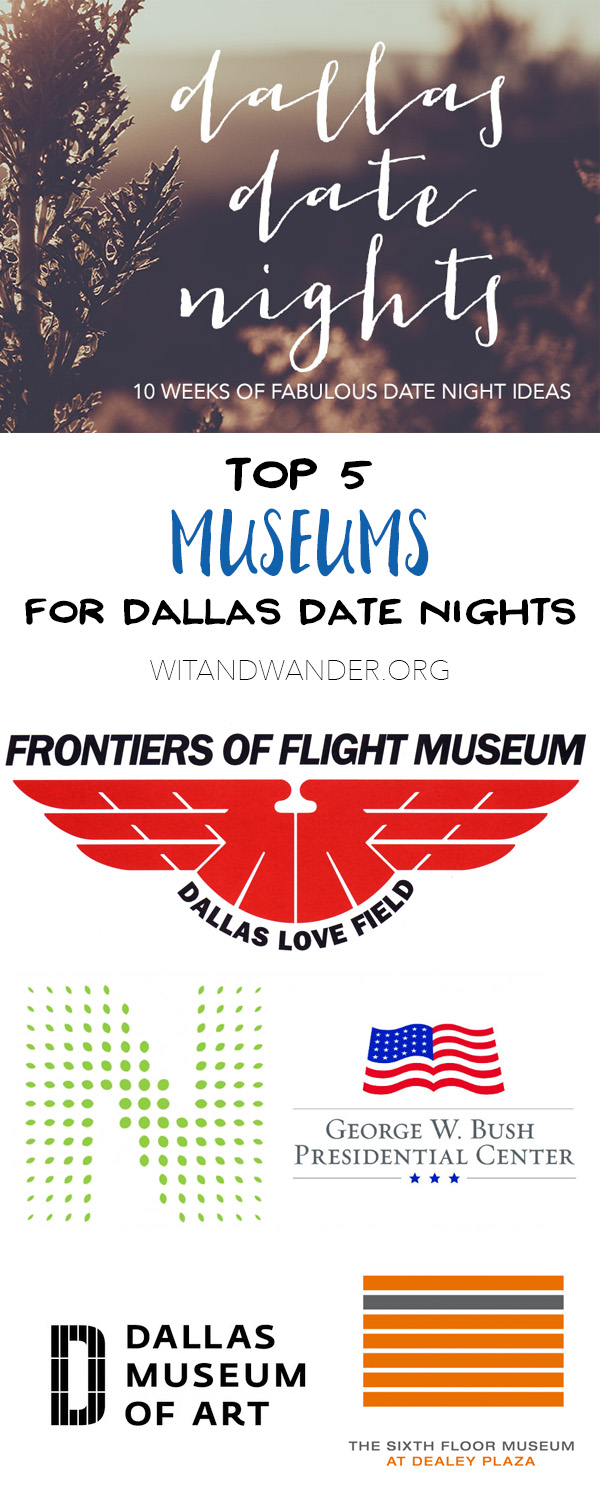 #DallasDateNights
Don't forget to share your date night photos on Facebook, Instagram, and Twitter with the hashtag #DallasDateNights. I will choose a few photos with that hashtag each week to highlight across social media. Make sure you join our party on Facebook, Instagram, and Twitter to get in on all the action. I am really looking forward to seeing your pictures!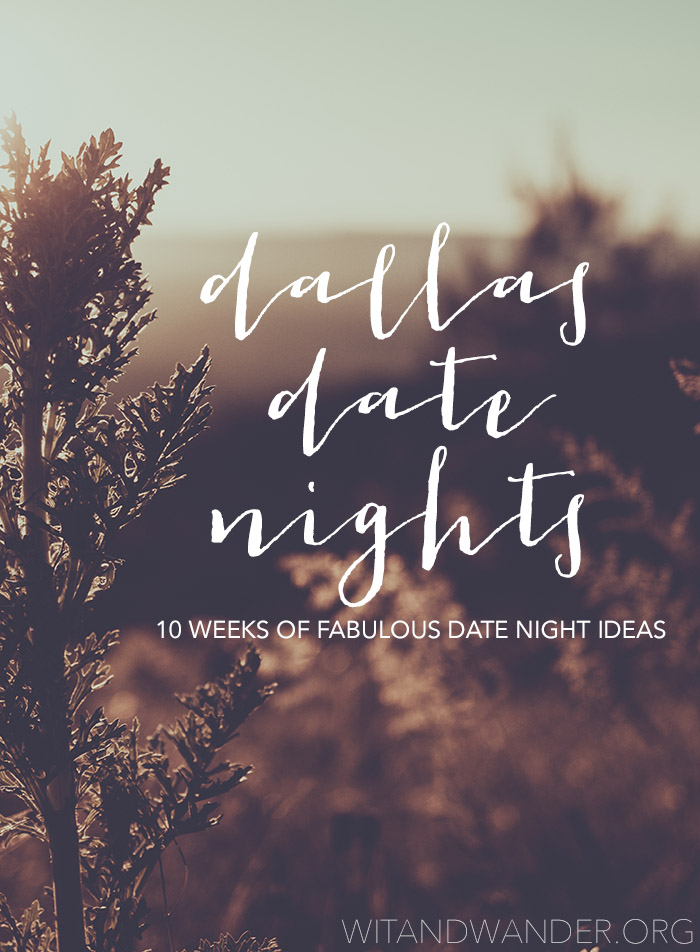 Click Here for your Free Printable Dallas Date Nights Guide
Catch Up on the Whole Series:
— Like what you see on our blog? Join our mailing list to receive emails with freebies, projects, coupons and decor ideas to help you live a creative and joy-filled life. You can also follow us on Facebook, Twitter and Pinterest.