Free Printable Star Wars Valentine's Day Cards are a fun and easy way to celebrate Valentine's Day with the whole class!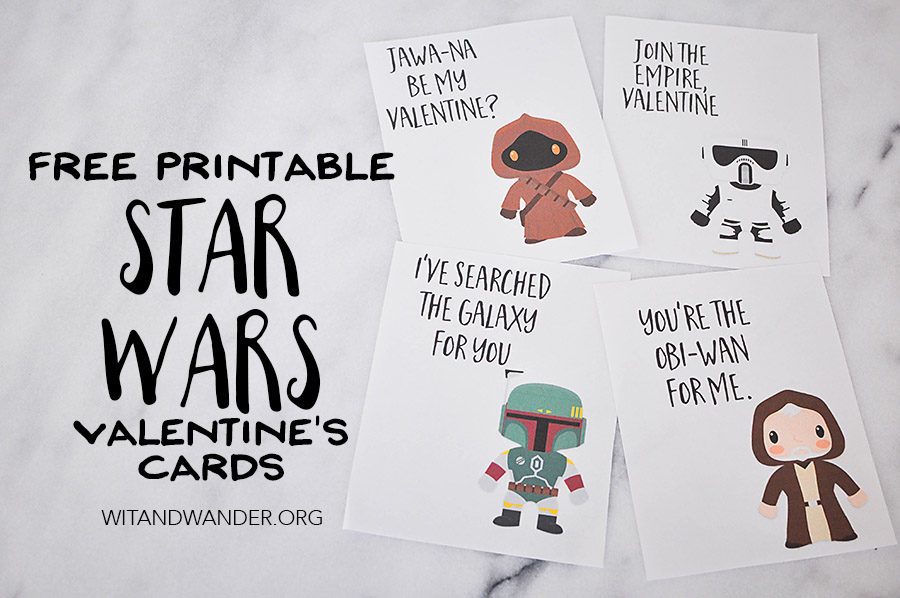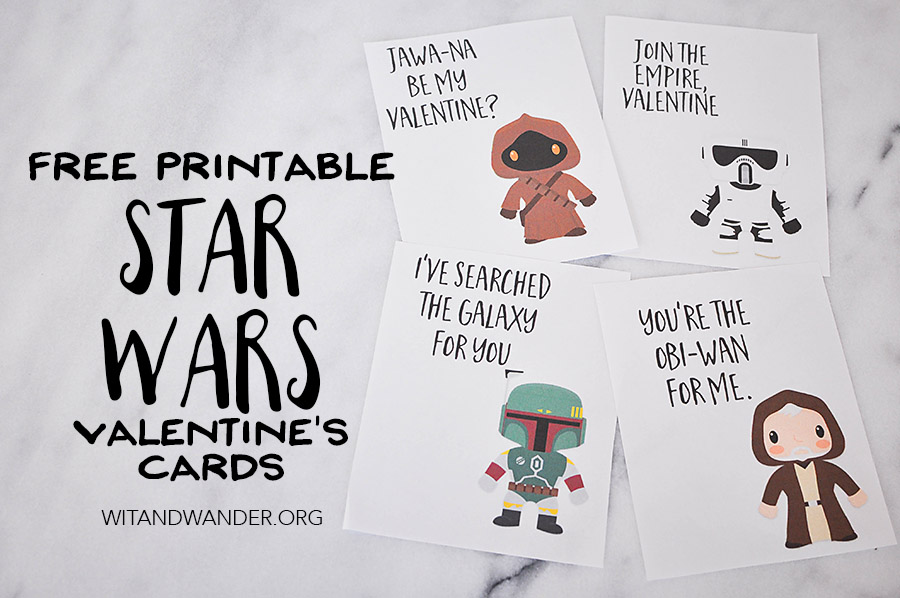 Are your kiddos obsessed with Star Wars? I don't blame them! The whole world is waiting to find a lightsaber and the millennium falcon. To make your Valentine's Day Celebration full of the force, I have created this third set of Star Wars Valentine's Day Cards (See the first set HERE and the second set HERE. Update – a fourth set of Star Wars: The Force Awakens Valentine's Cards are HERE).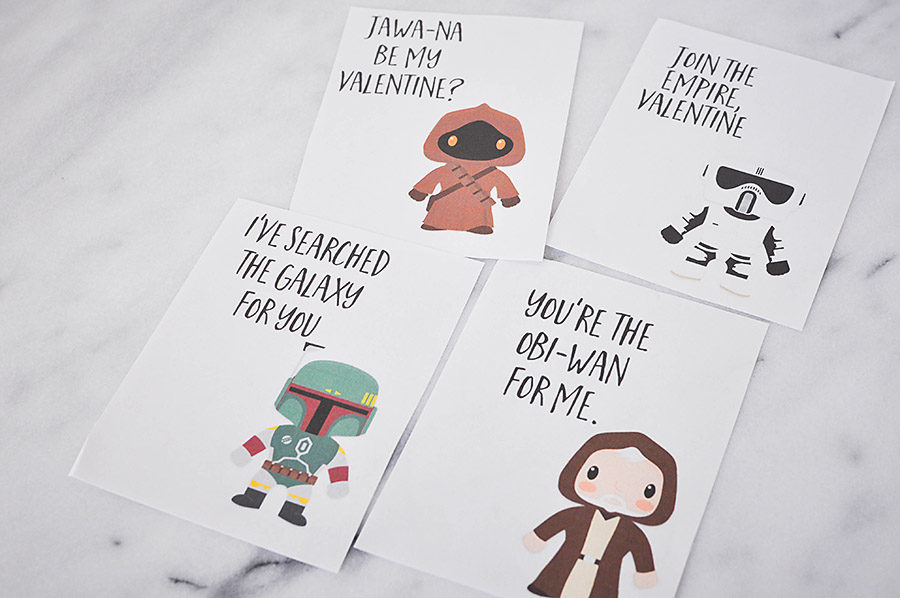 First up is the wise sage Obi-Wan with a fun Valentine's Day Star Wars pun – "You're the Obi-Wan for me!"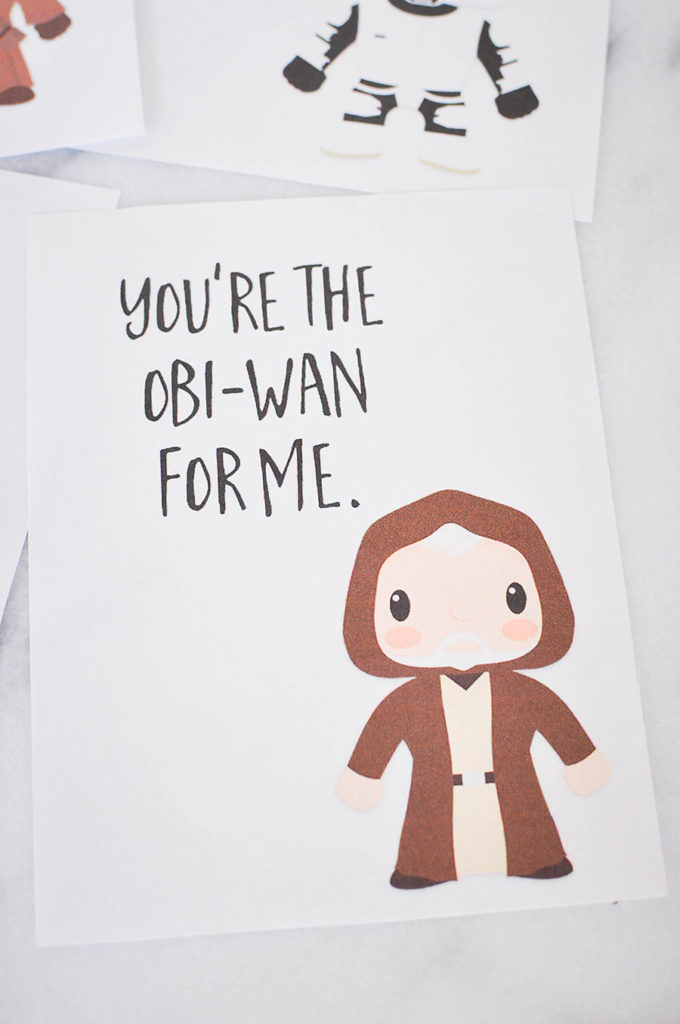 Jawas may not be the friendliest characters in the galaxy, but they are certainly resourceful (and adorable!).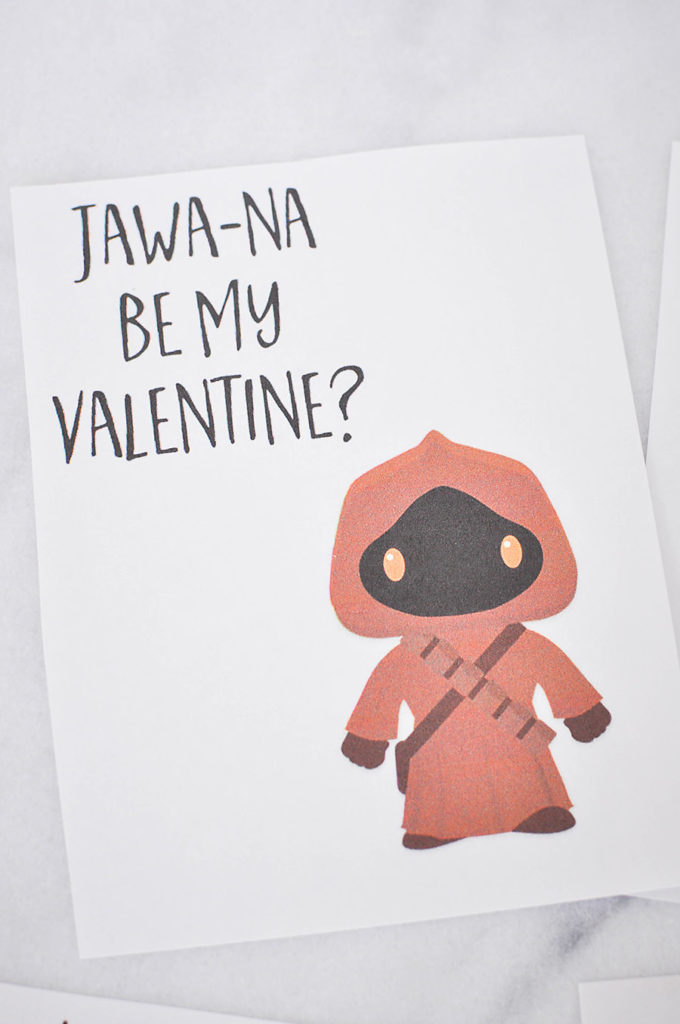 They may not know how to aim, but stormtroopers are some of my favorite characters.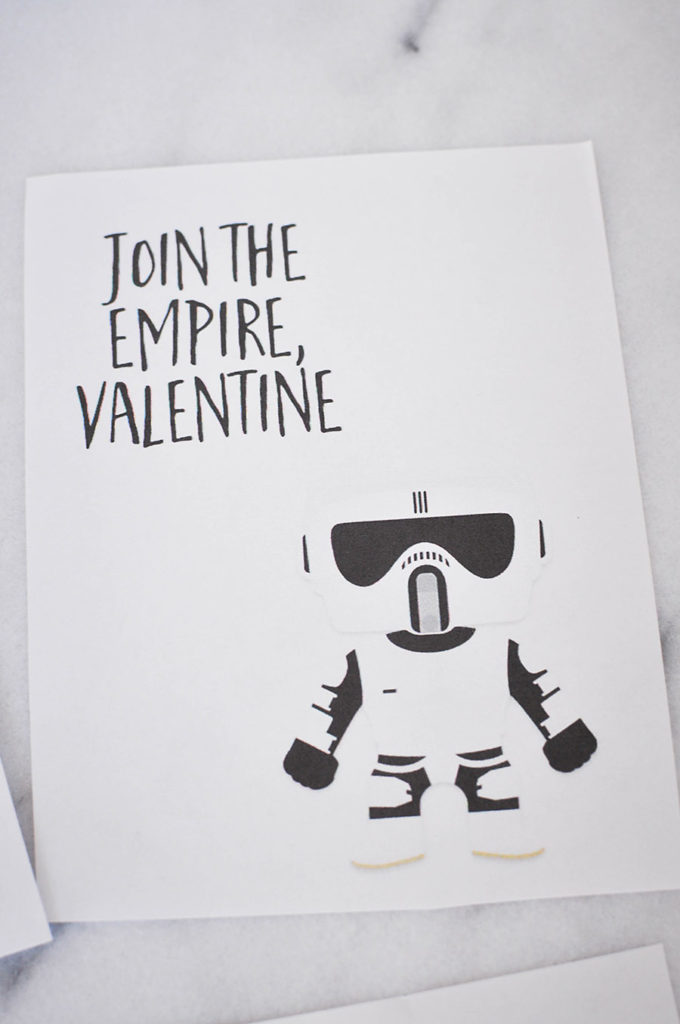 Last but certainly not least is everyone's favorite bounty hunter, Boba Fett!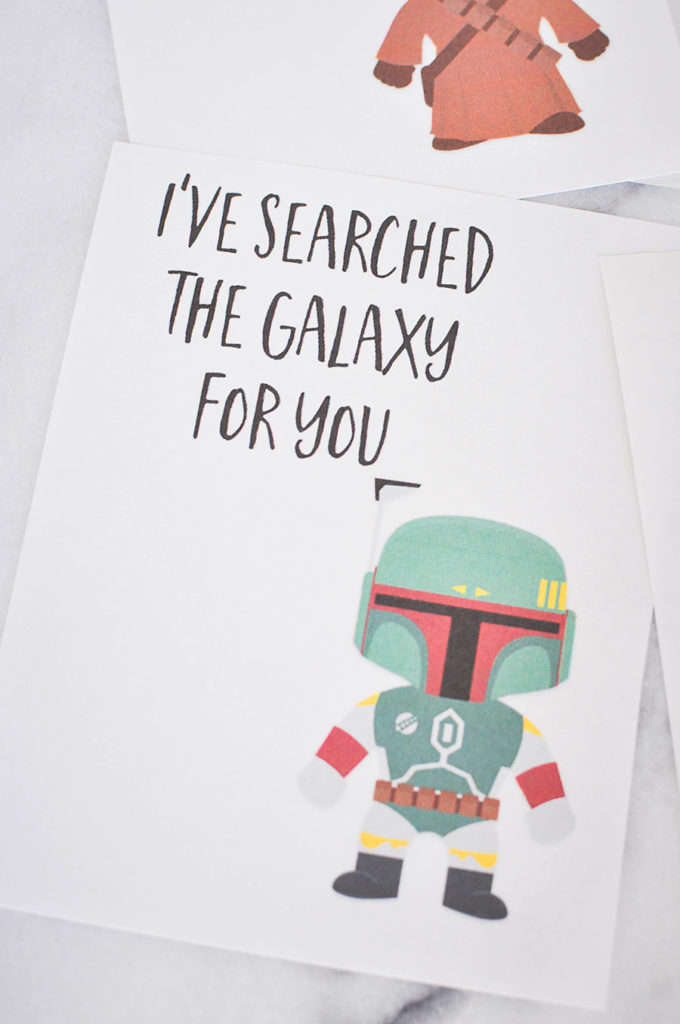 I hope you love these Valentine's Day cards! You can print them our using the link below: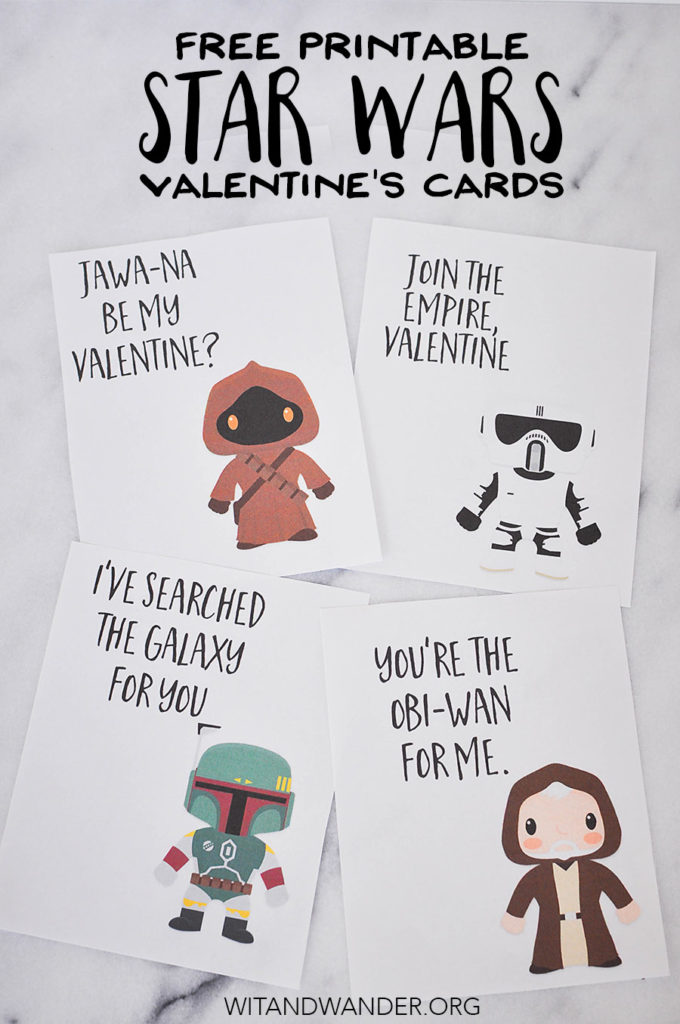 In total there are 20 different Free Printable Star Wars Valentine's Day cards! I hope you love them and share them with all of your friends. If you use them for your kiddos class, share a picture with us on Instagram or Twitter!


Here are a few other posts you might like:
—
Want more Free Printables and creative ideas for families? Join our mailing list to receive emails with freebies, projects, and decor ideas to help you live a creative and joy-filled life. You can also follow us on Facebook, Instagram and Pinterest and see more printables on Etsy.
SaveSave
Subscribe for a Free Print
Receive an exclusive print just for our subscribers and get updates when I add new free printables!