This Complete Packing List for Traveling with a Baby is everything you need to be prepared to travel with your family's newest addition.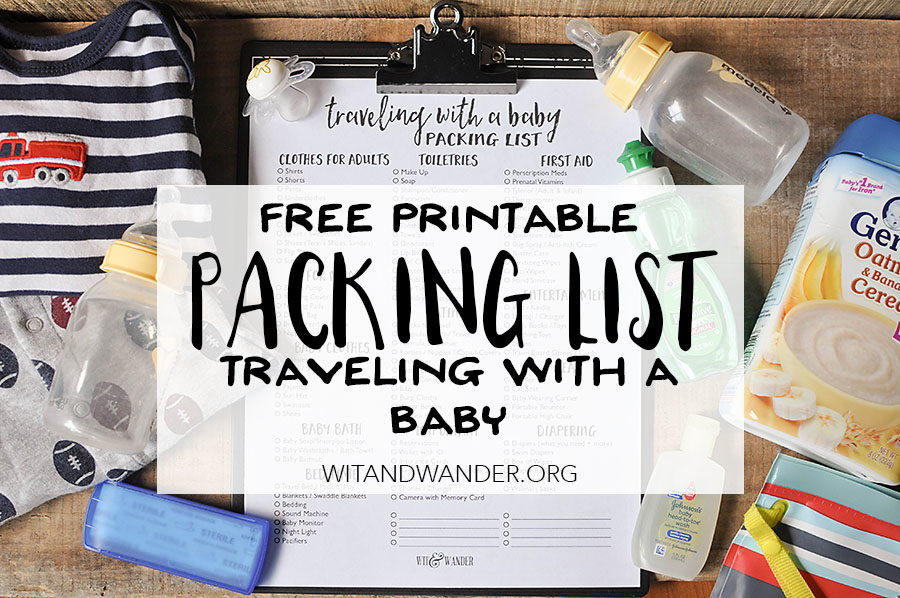 When you have a baby, your whole life flips upside down. A two-hour trip suddenly turns into a massive undertaking because it's really amazing how much gear one tiny little person requires! Add to that the fact that parents of babies are often exhausted, and taking a big trip with a little passenger can seem pretty overwhelming.
I have been there! But there's no need to try to remember every little piece of equipment on your own – I made this free printable Packing List for Traveling with a Baby just to make your lives a little easier. Hopefully this helpful sheet can be your brain so you can focus on more important things like squeezing tiny baby cheeks.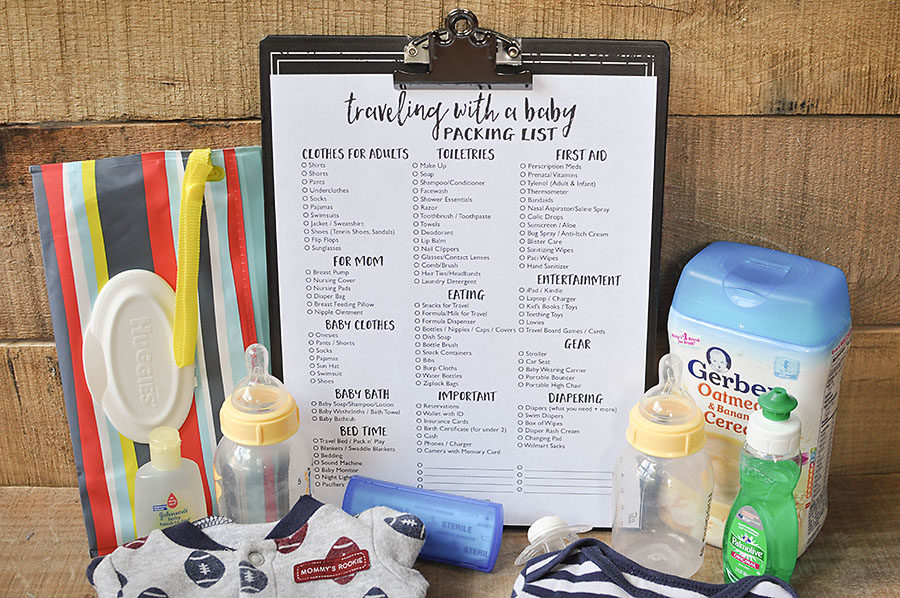 Packing List for Traveling with a Baby
From clothes to feeding supplies, first aid to bedtime necessities, this Free Printable Packing List for Traveling with a Baby has you covered! (And if I forgot something, mention it in the comments so I can add it to my next list!)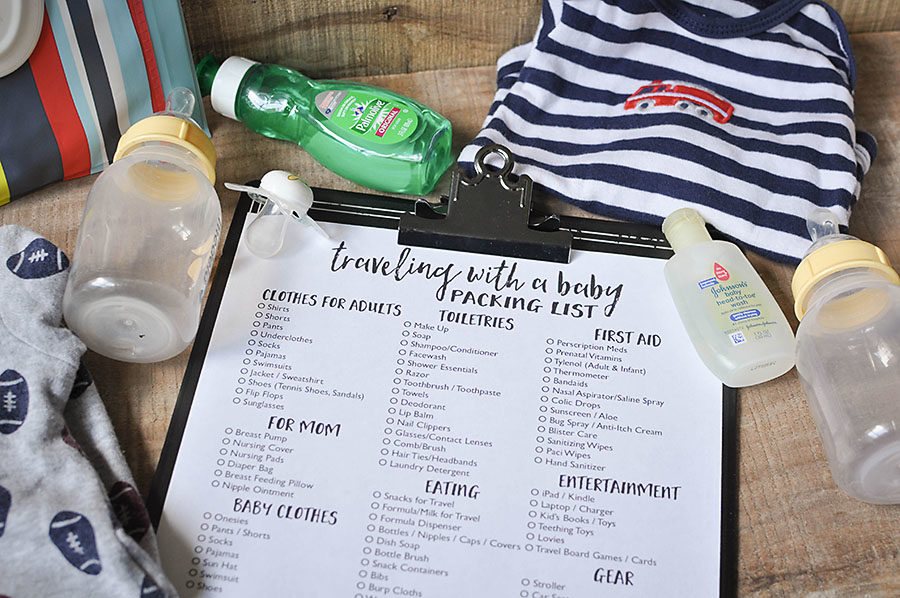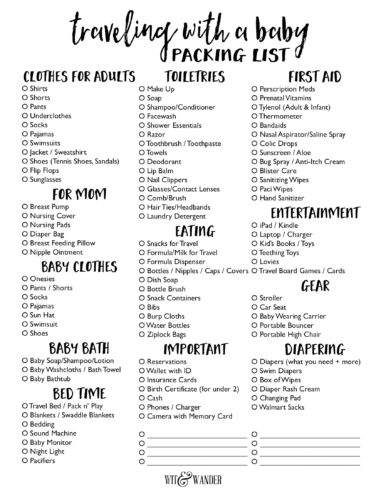 Of course, no two babies are the same, so don't forget to add your baby's favorite things in the blank notes section on the bottom of the printable. My daughter wouldn't have survived a car ride without her Wubbanub (affectionately name 'Carl') and feeding time would have been a lot more complicated if I forgot my Boppy at home!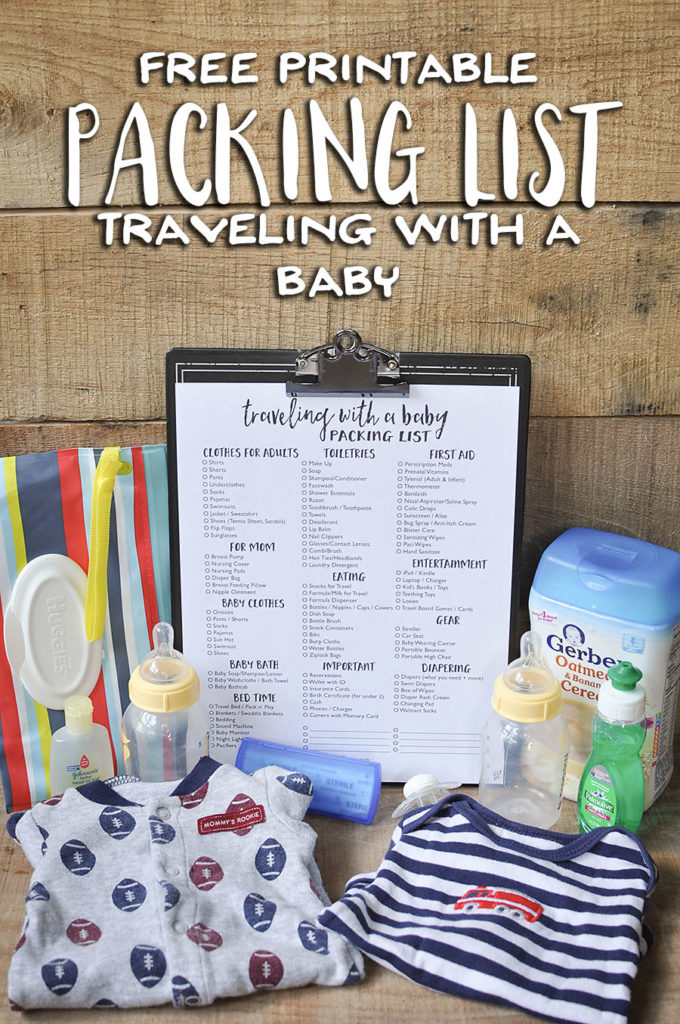 Did I miss anything? What do you love having when traveling with a baby? What did you pack that you didn't end up using? I would love to hear from you – leave a comment below!

—
Want more Free Printables and creative ideas for families? Join our mailing list to receive emails with freebies, projects, and decor ideas to help you live a creative and joy-filled life. You can also follow us on Facebook, Instagram and Pinterest and see more printables on Etsy.
SaveSave
Subscribe for a Free Print
Receive an exclusive print just for our subscribers and get updates when I add new free printables!