Free Printable Star Wars: The Force Awakens Valentine's Day Cards are the perfect way for little boys and girls to share Valentine's Day with their friends!
This is the 4th set of Star Wars Valentine's Day Cards I have created because you asked and I love creating Star Wars printables! You can see the first set (with Darth Vader, Princess Leia, and more) HERE; the second set (featuring Han Solo, Yoda, and an Ewok) HERE; and the third set (with a stormtrooper and Boba Fett) HERE.
Now it's time to feel the full power of the Force and check out these Valentine's featuring characters from Star Wars: The Force Awakens.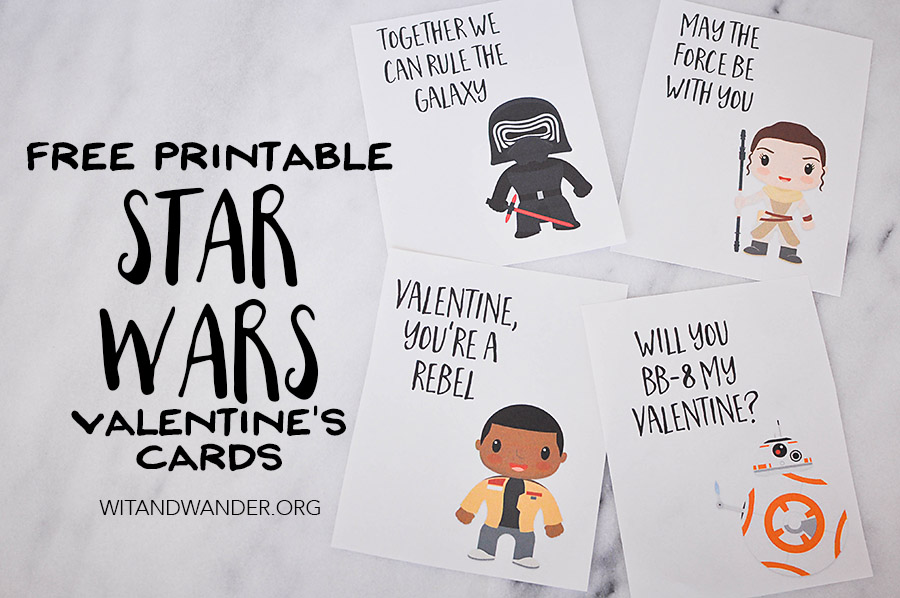 The first is my personal favorite – Rey. She's tough as nails and don't try to hold her hand! But when it comes to little BB-8, she can't help but be sympathetic.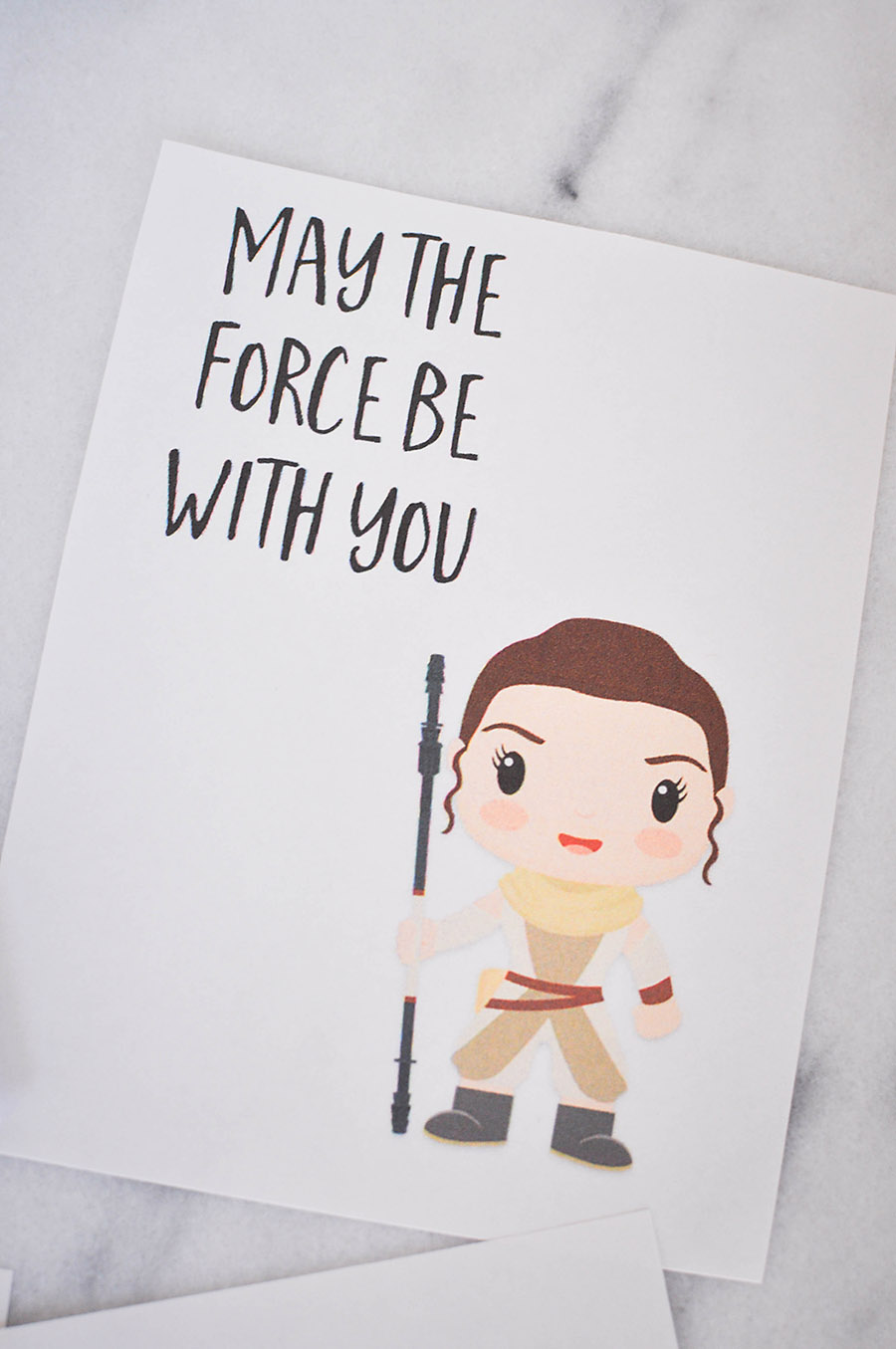 Everyone's favorite rolling droid, BB-8 changed the way we thought about droids and he's just as cute as can be. With his flame thumbs up, he asks will you BB-8 my valentine?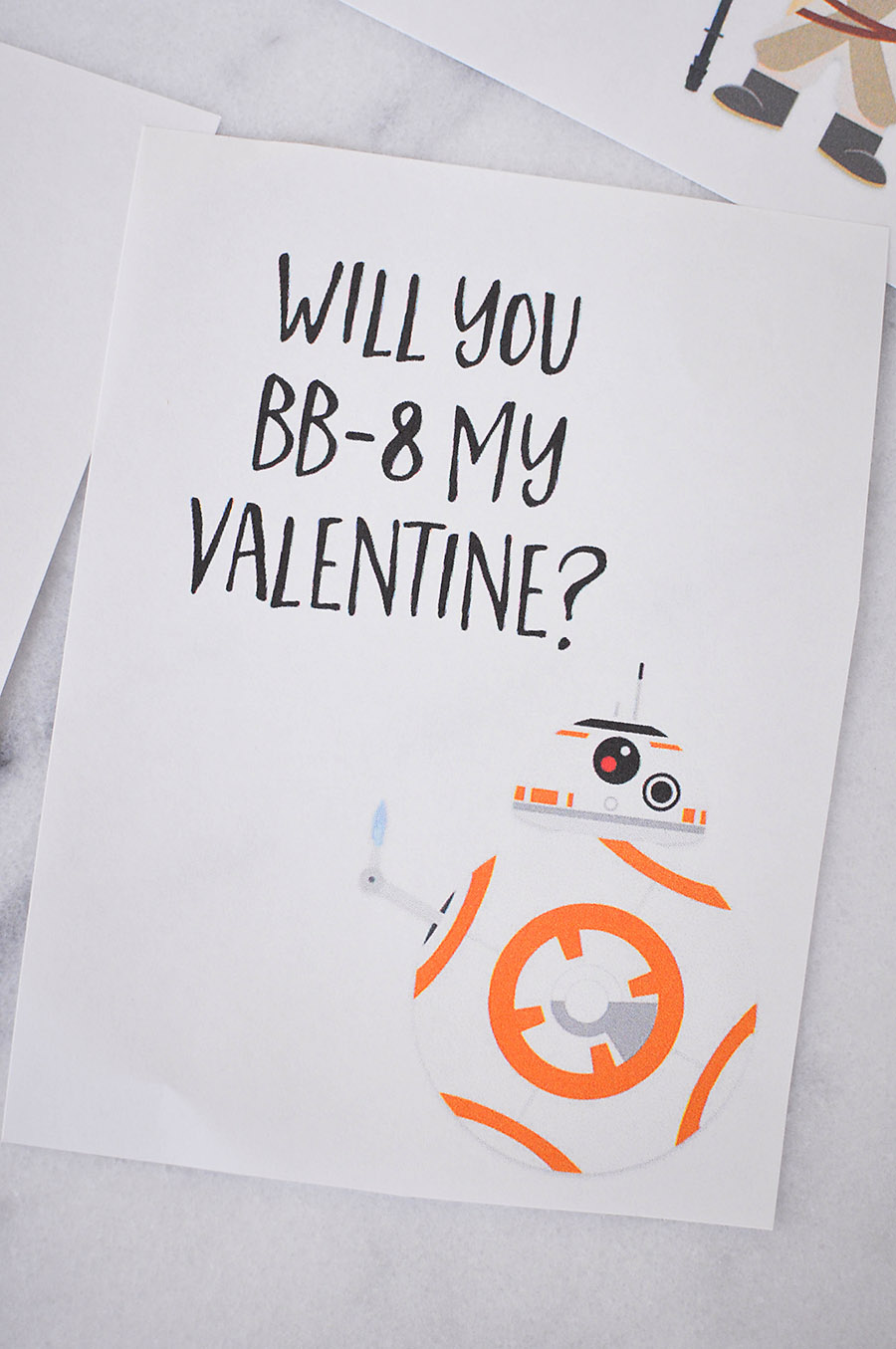 Kylo Ren may be scary on screen, but in a Valentine he's not so tough!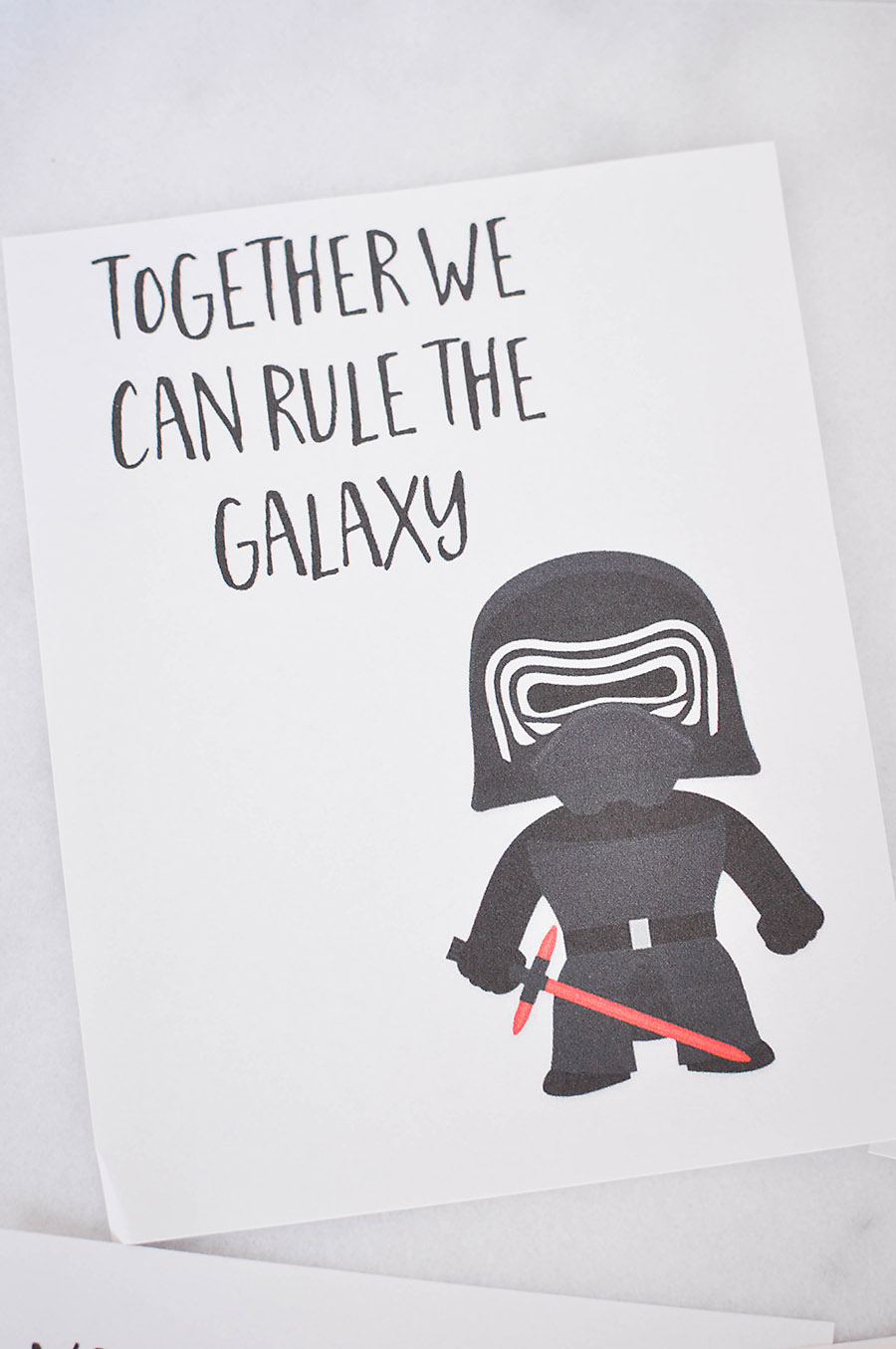 Finn, the rogue stormtrooper just wants to get off of Jakku. Why does everyone think they need to go back there, anyways?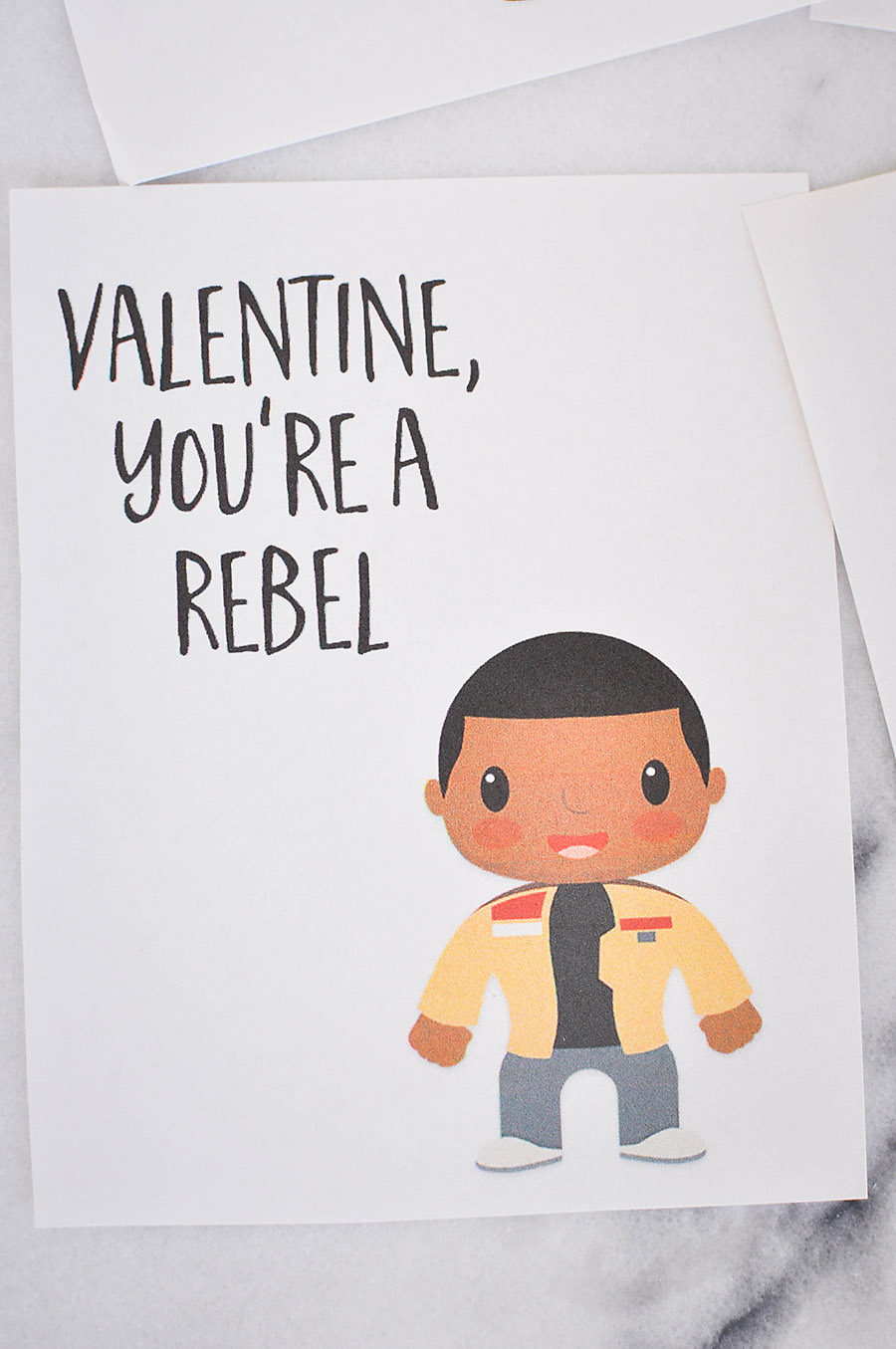 I hope you love these Valentine's Day cards! You can print them our using the link below: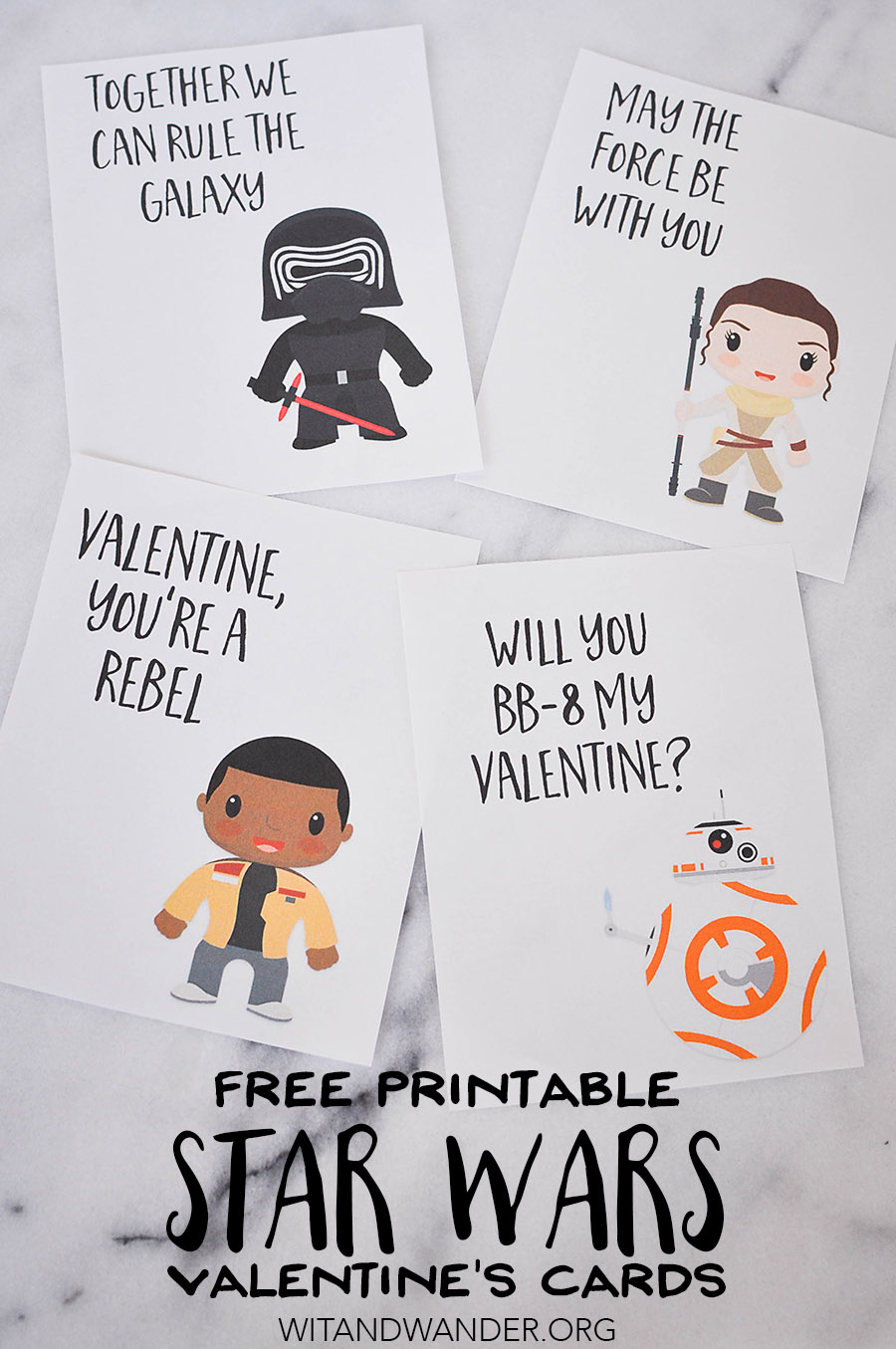 If you use them for your kiddos class, share a picture with us on Instagram or Twitter!
Here are a few other posts you might like:
—
Want more Free Printables and creative ideas for families? Join our mailing list to receive emails with freebies, projects, and decor ideas to help you live a creative and joy-filled life. You can also follow us on Facebook, Instagram and Pinterest and see more printables on Etsy.
SaveSave
Subscribe for a Free Print
Receive an exclusive print just for our subscribers and get updates when I add new free printables!