Celebrate with this Lumberjack Bash – the ultimate lumberjack party!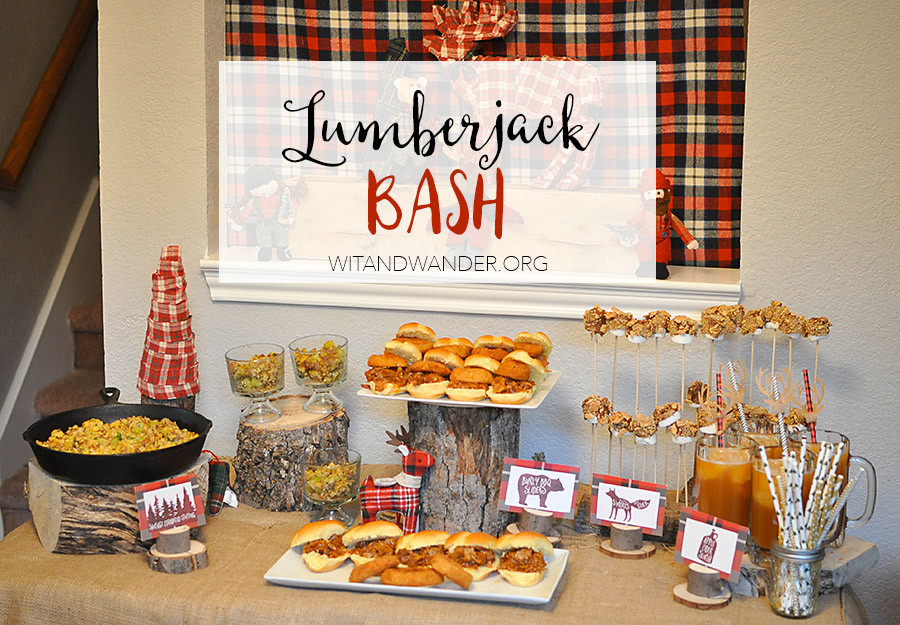 Get out your beards and flannel – it's time for a Lumberjack Bash!
I am so excited to share this Rustic and Burly Lumberjack Party fit for all the little Lumberjacks and Jills! I used delicious food and adorable printables to create a fun twist on a classic Holiday party.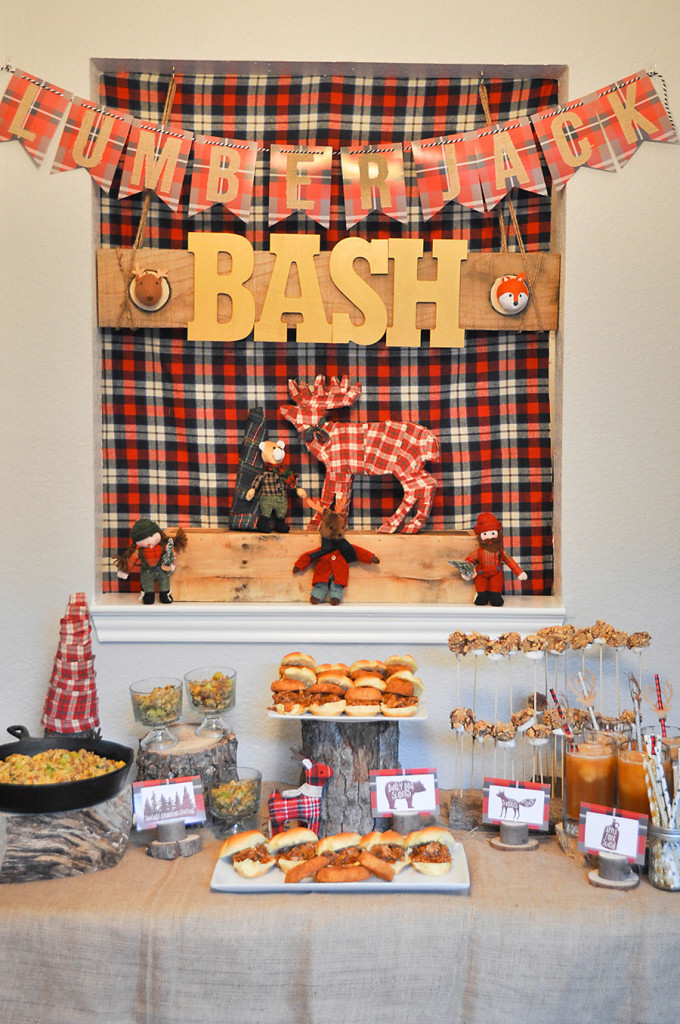 My favorite decoration in this party is the Lumberjack Bash sign. To make the lumberjack banner, I found a paper banner with a plaid pattern and added some adhesive burlap letters.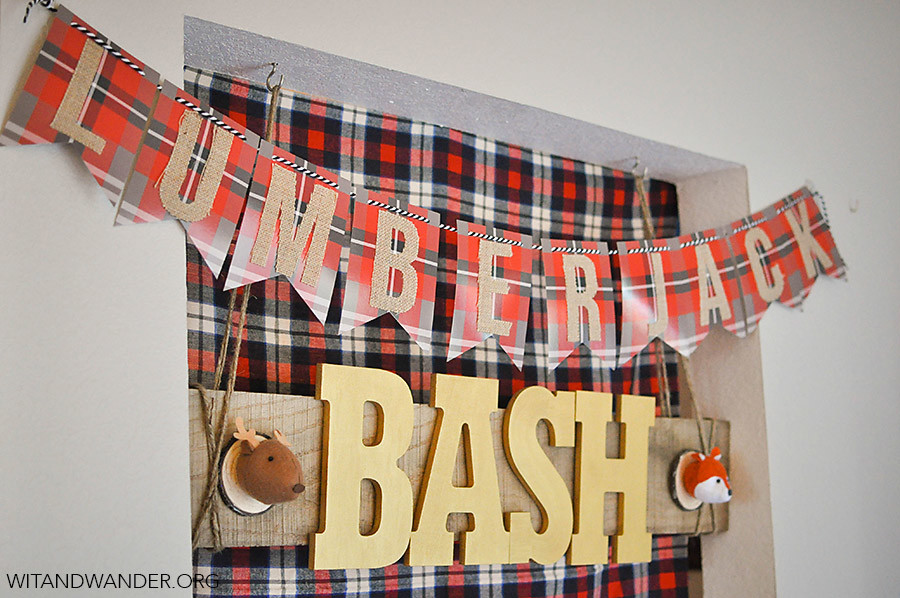 For the BASH sign, I used a piece of pallet wood for the base and found some 8 inch wood letters at the craft store. I painted the letters gold and found these adorable ornaments.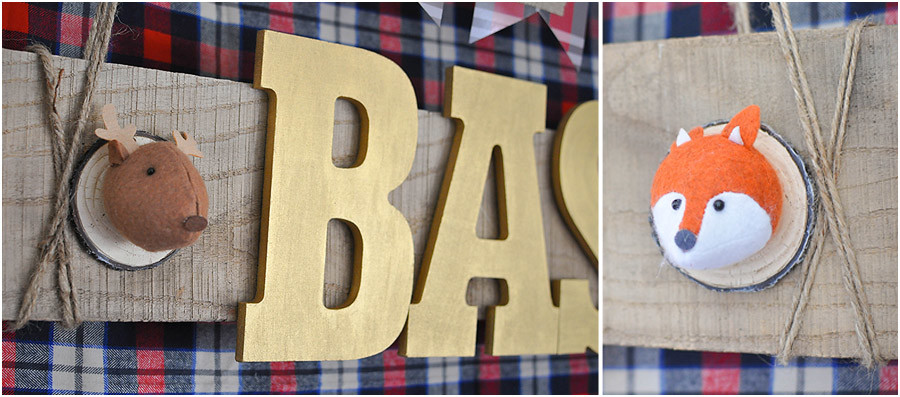 After finding the center of the wood base with a tape measure, I attached the letters and ornaments to the wood base starting in the center with hot glue.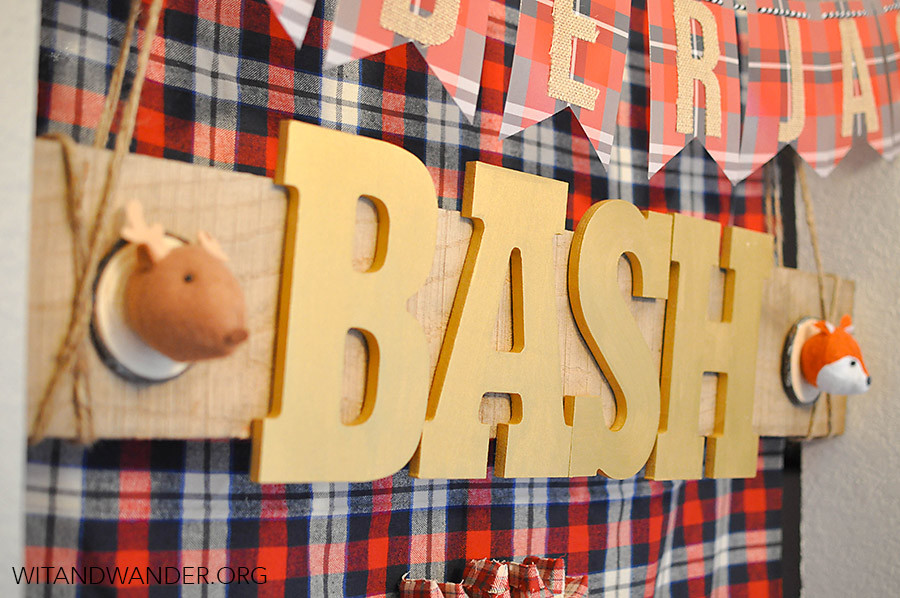 The star of this party has got to be the food. We started with a delicious Sausage Cornbread Stuffing.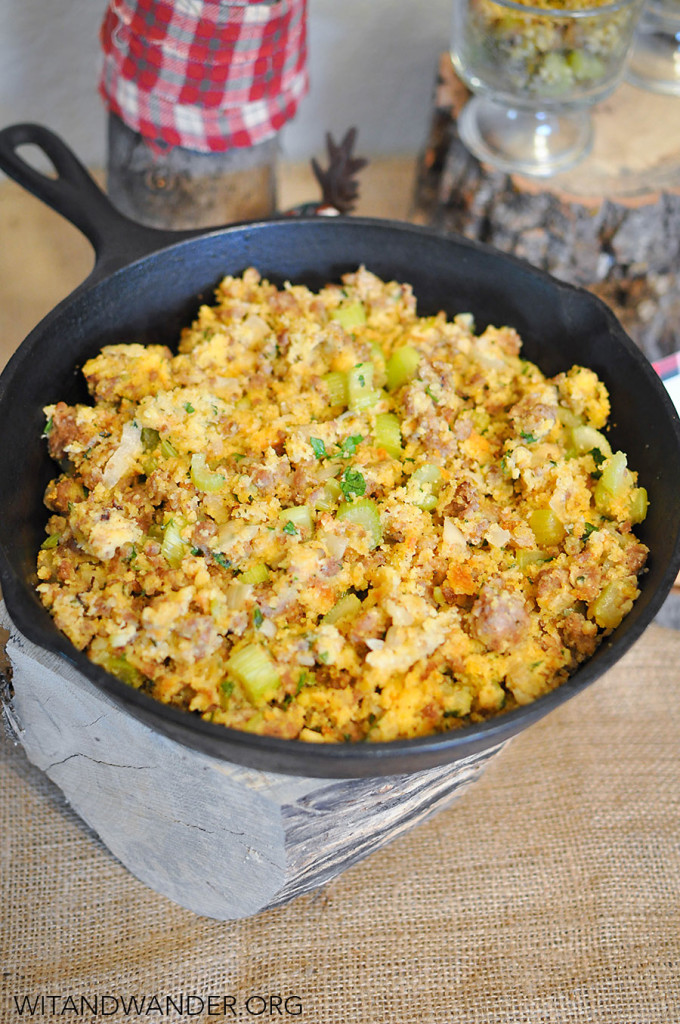 Made with sweet cornbread and savory sausage, this Sausage Cornbread Stuffing reminds me of the stuffing my family made growing up.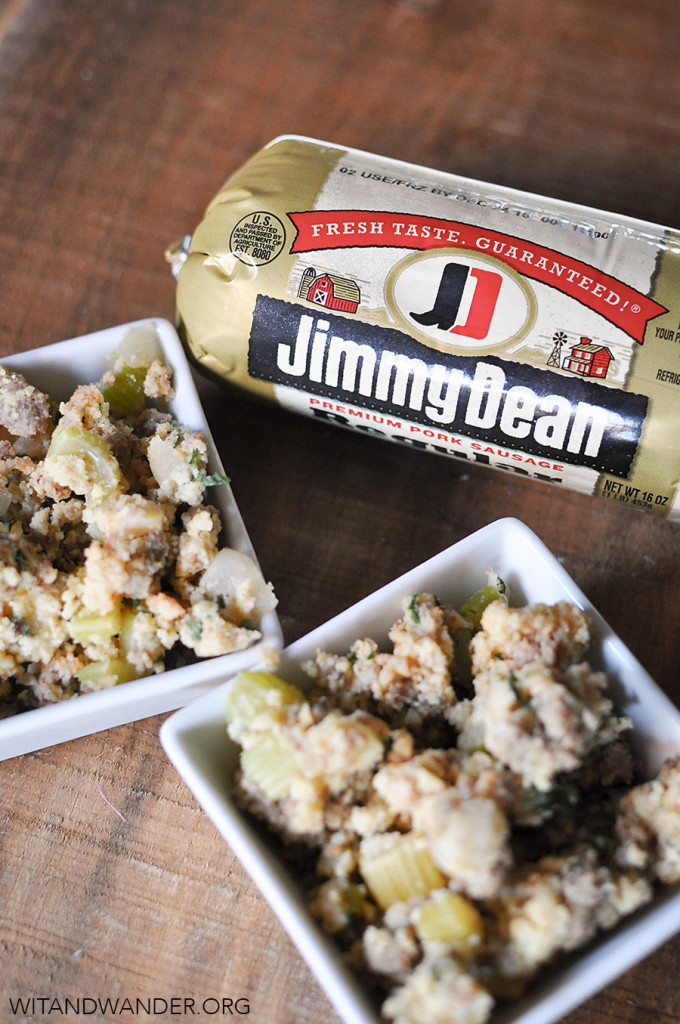 It is perfect for a Holiday party because it so warm and comforting and perfect for a crowd. Here's the recipe:
Jimmy Dean® Sausage Cornbread Stuffing
2015-12-07 13:05:18
Wow your family with a unique twist on a simple holiday classic. Combine Jimmy Dean® Sage Pork Sausage with cornbread, celery and a blend of seasonings for a new tasty go-to stuffing recipe.
Ingredients
1 pkg. Jimmy Dean® Premium Pork Roll Sausage (Sage or Regular)
2 cups chopped celery
1 cup finely chopped onion
4 cups coarsely crumbled cornbread, toasted
¼ cup chopped fresh parsley
1 teaspoon poultry seasoning
1 cup chicken broth
1 egg, lightly beaten
½ cup chopped pecans (optional)
Instructions
Preheat oven to 325°F. Cook sausage, celery and onion in large skillet over MEDIUM-HIGH heat 8-10 minutes or until sausage is thoroughly cooked, stirring frequently; drain. Spoon into large bowl.
Add cornbread, parsley and seasoning; mix lightly. Add broth and egg; mix just until blended. Stir in pecans, if desired.
Spoon into lightly greased 2-quart casserole or soufflé dish; cover.
Bake 45 minutes or until thoroughly heated, uncovering after 35 minutes.
Notes
For the 4 cups crumbled cornbread needed to prepare this recipe, bake 1 pkg. (8.5 ounces) corn muffin mix according to the package directions for the pan of cornbread. Cool, then coarsely crumble. To toast the crumbled cornbread, preheat oven to 400°F. Spread the cornbread onto bottom of large shallow baking pan. Bake 10 minutes or until lightly browned, stirring after 5 minutes.)
Our Handcrafted Life http://ourhandcraftedlife.com/
We also had Burly BBQ Sliders with Onion Rings.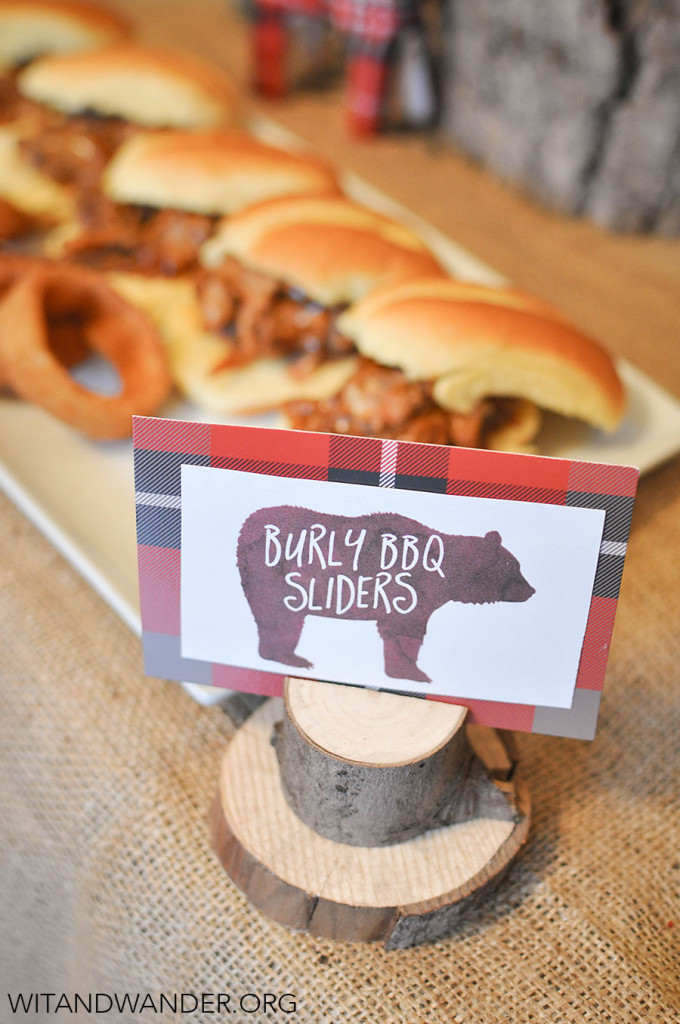 I love that this pulled pork recipe can be made ahead in the Crock Pot, so there's one less thing to worry about when it's time for the party.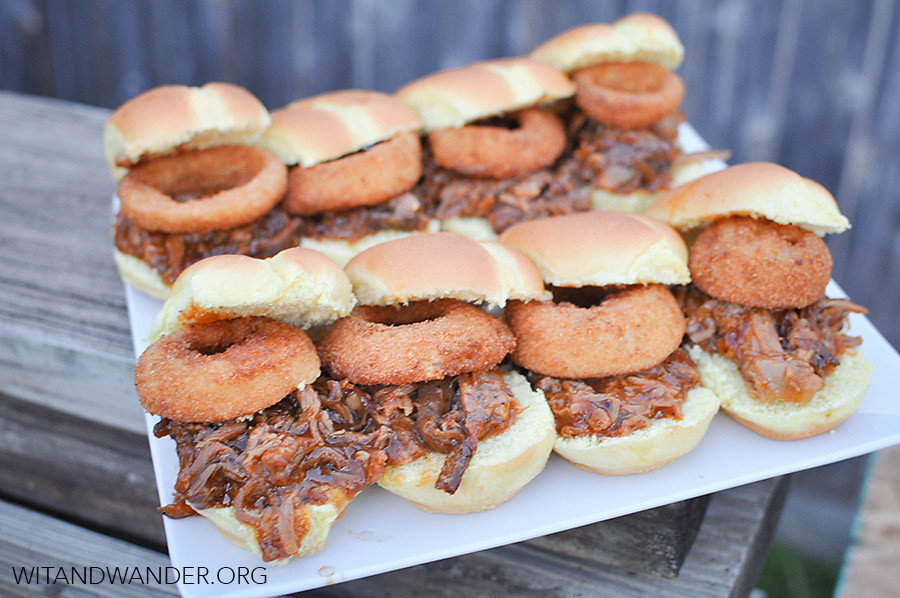 For dessert I made S'mores on a Stick by attaching a marshmallow to a bamboo skewer, dipping it in melted Almond Bark, and rolling it in crushed graham cracker. They were so simple, but they were one of the biggest hits of the night. For drinks, I blended crushed ice with apple cider for a delicious Apple Cider Slush.
Of course, I also had to design some fun printables to go with the theme.
Click Here to Download the Lumberjack Bash Printables
These food tags were so much fun to design with whimsical forest designs: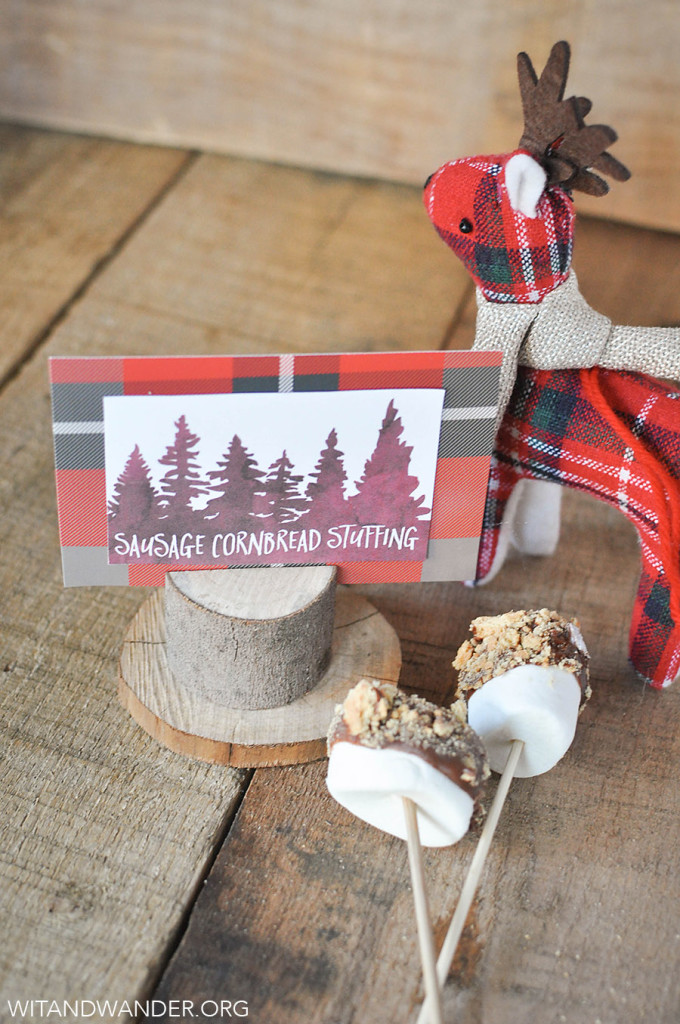 And of course you must have invitations or no one will know to come!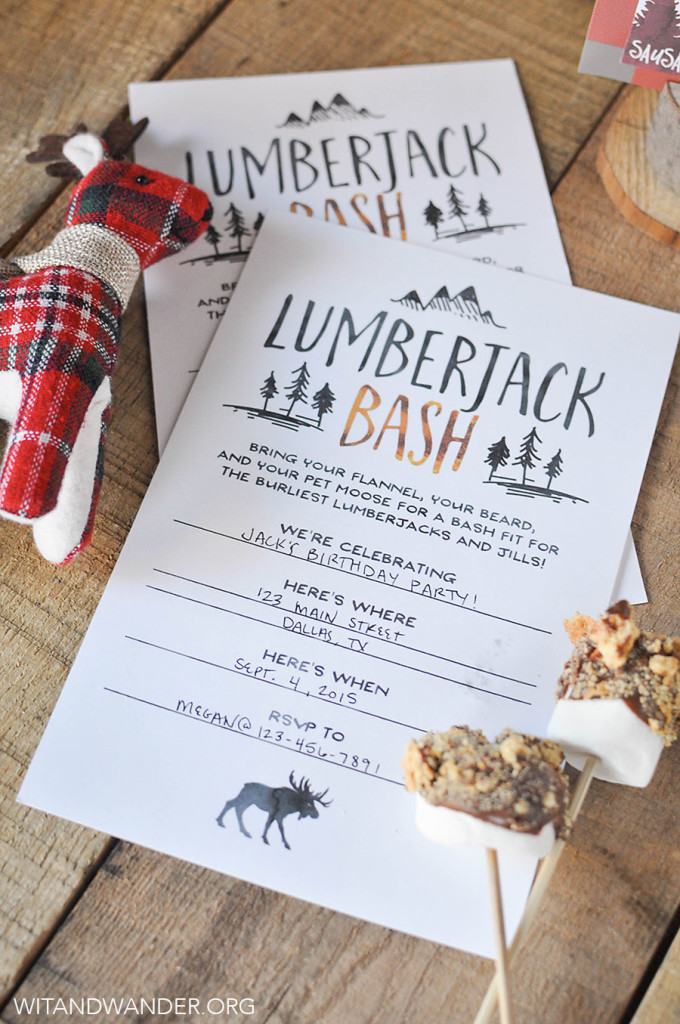 Here are a few other details that I just love: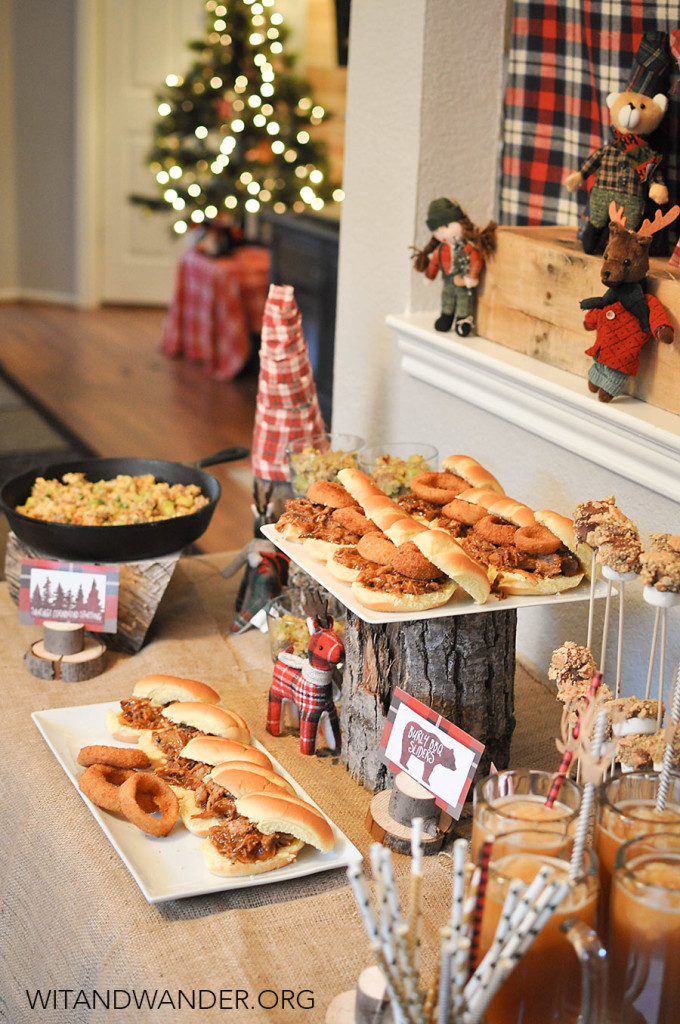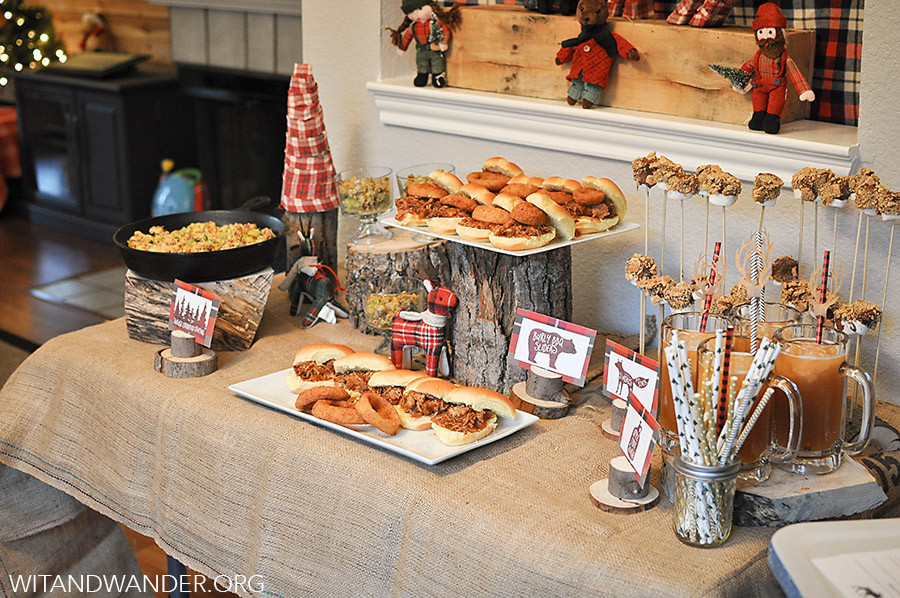 I hope you had as much fun with this Burly Lumberjack Bash Party as much as I did!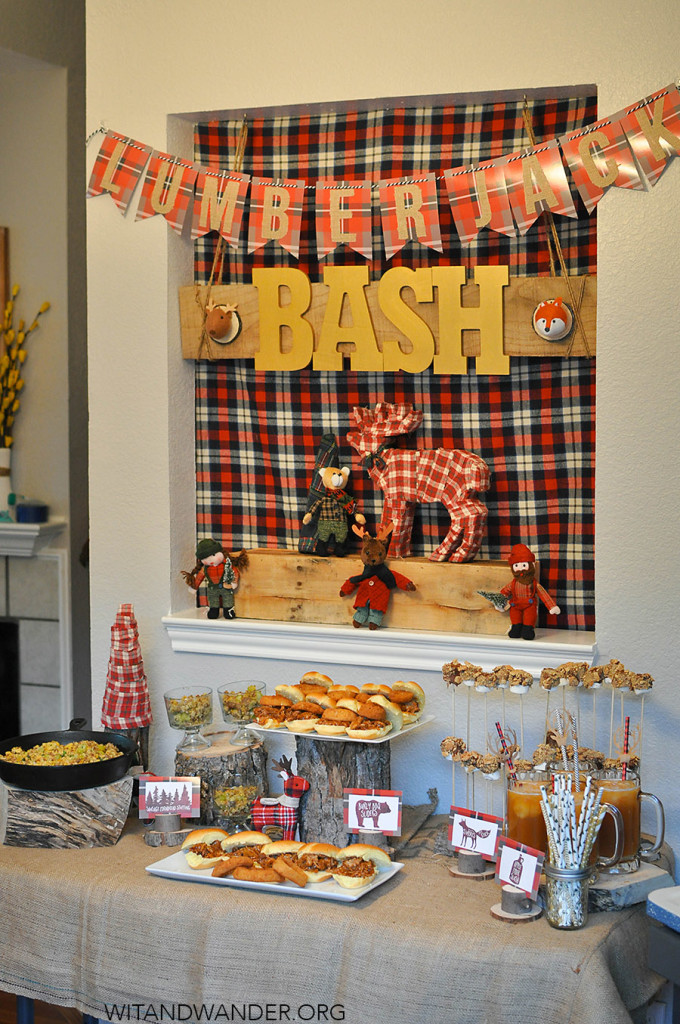 If you like it, be sure to share it with your friends on Facebook or Pinterest and don't forget to let me know your favorite twist on a Holiday party in the comments below!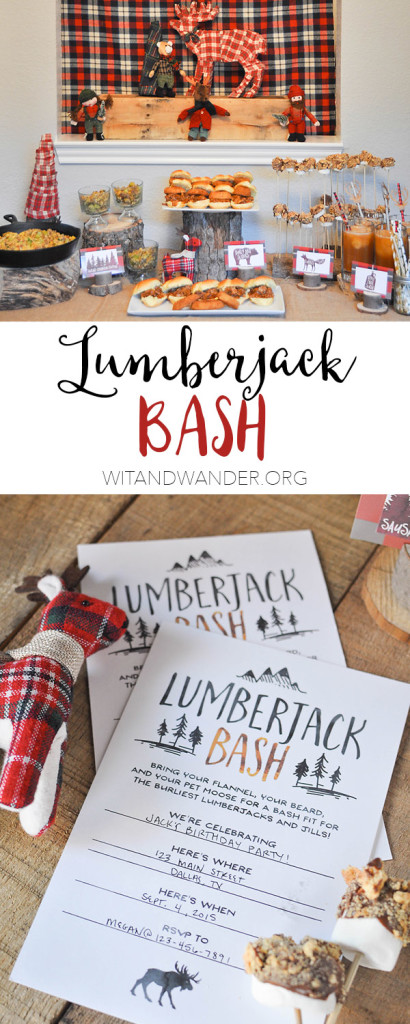 —
Like what you see on our blog? Join our mailing list to receive emails with freebies, projects, coupons and decor ideas to help you live a creative and joy-filled life. You can also follow us on Facebook, Twitter and Pinterest.