Can we just agree that Girl Scout cookies are basically the best food on the planet? I probably shouldn't tell you this, but I have been known to freeze a box or two of Samoas so that I can enjoy them at a later date. And I might hide them in the back of the freezer just so I don't have to share…
Don't judge! We all have our weaknesses!
Long after I had eaten my freezer back-ups, I was dreaming of the gooey caramel, coconut, chocolatey goodness of Samoas. So to satisfy my hankering, I dreamed up the perfect substitute:
Girl Scout Cookie Inspired Rice Cake Samoas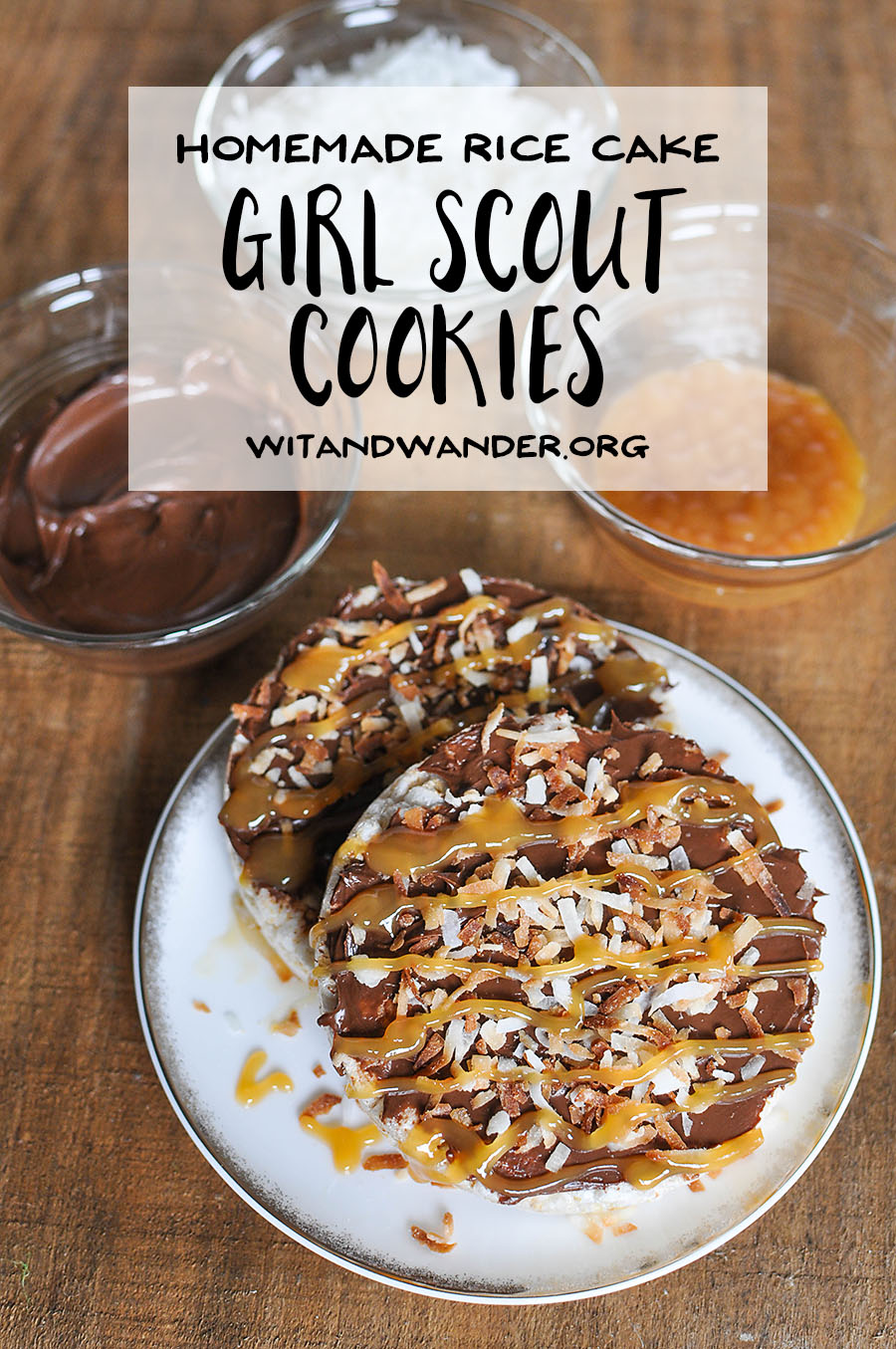 Just look at them!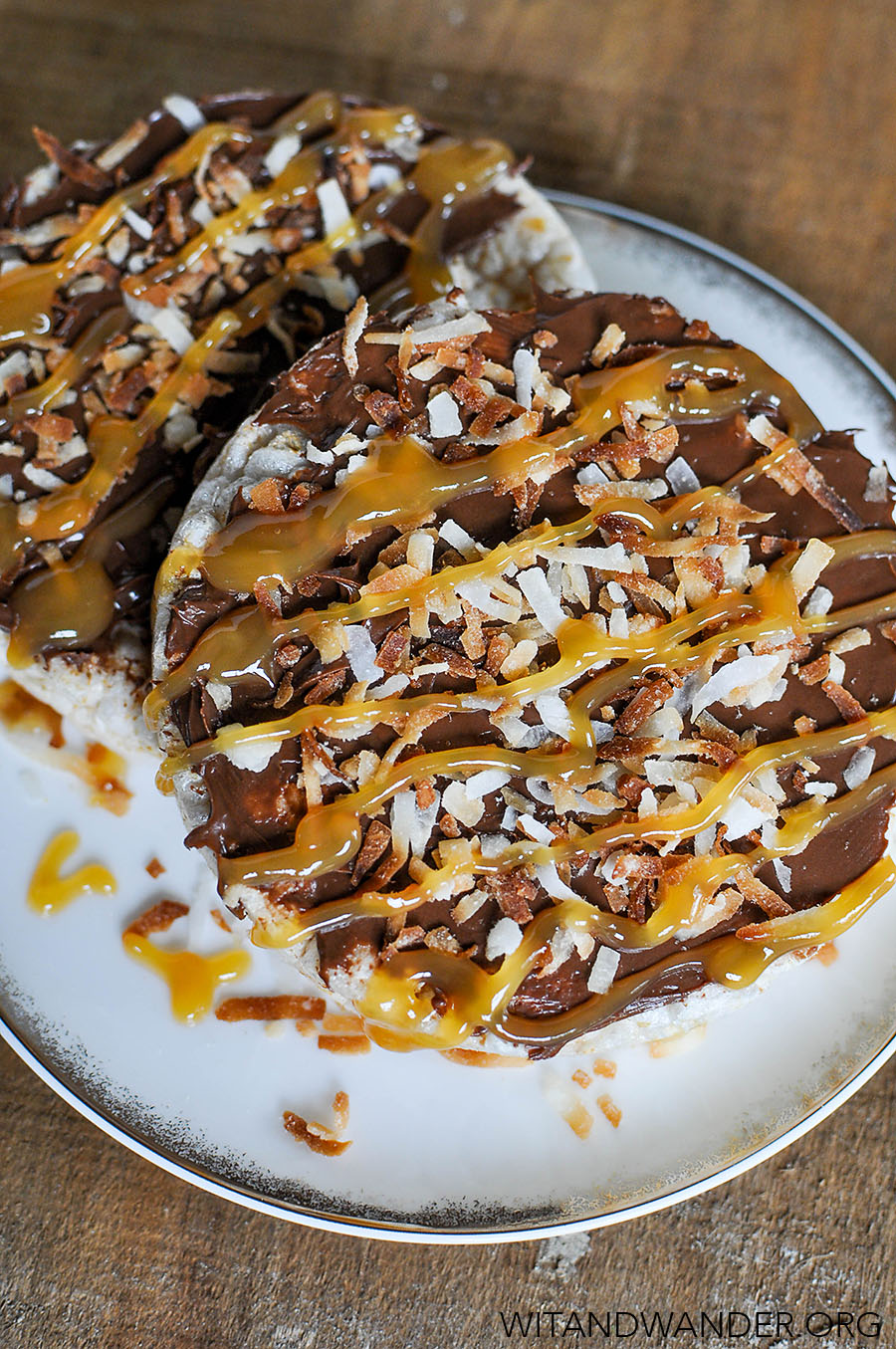 Perfect in every way…
Better than how amazing they look is how easy they are! As a mom of a toddler, I just don't have the time or energy for complicated recipes. Most of my recipes are 5 ingredients or less and take 10 minutes or less – these Rice Cake Samoa Copy Cats are no different. Alright, enough taunting…here's what you'll need:
Lightly Salted Rice Cakes
Chocolate Hazelnut Spread
Shredded Coconut
Caramel Syrup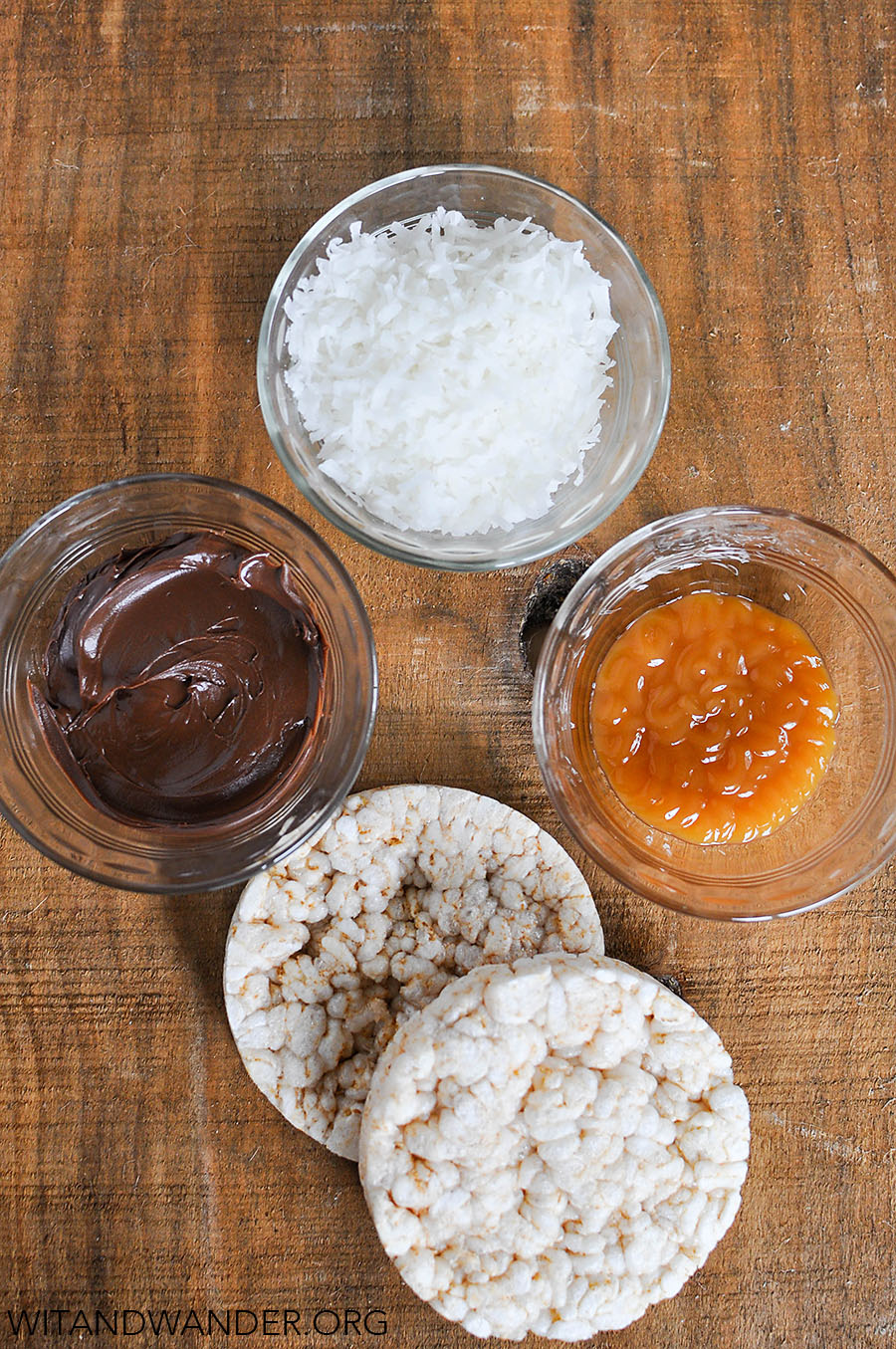 Heat your oven to 350 degrees. Spread the shredded coconut on a cookie sheet and bake for 7-8 minutes, stirring occasionally, until just slightly golden brown.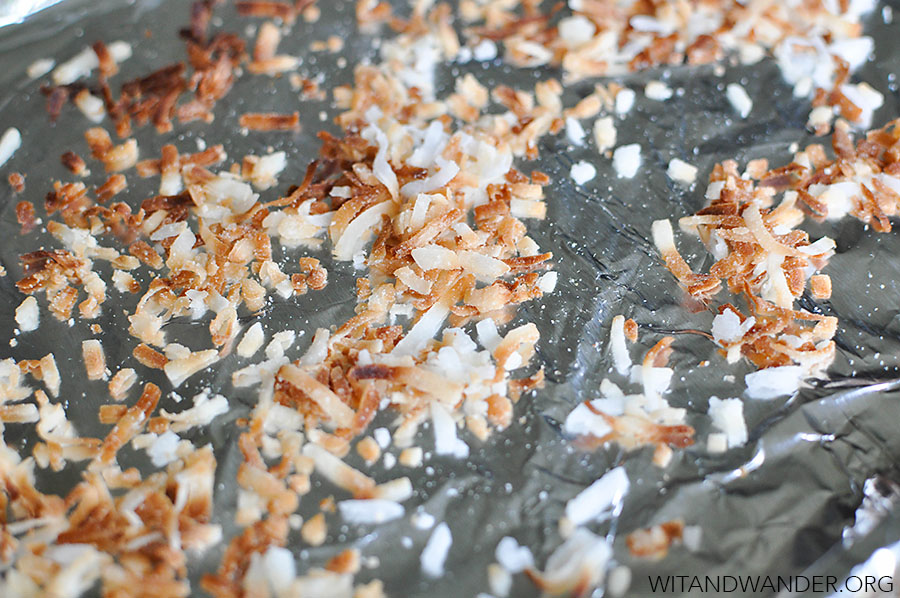 Spread the chocolate hazelnut spread on the rice cake and top with the toasted coconut. Then drizzle caramel topping on top.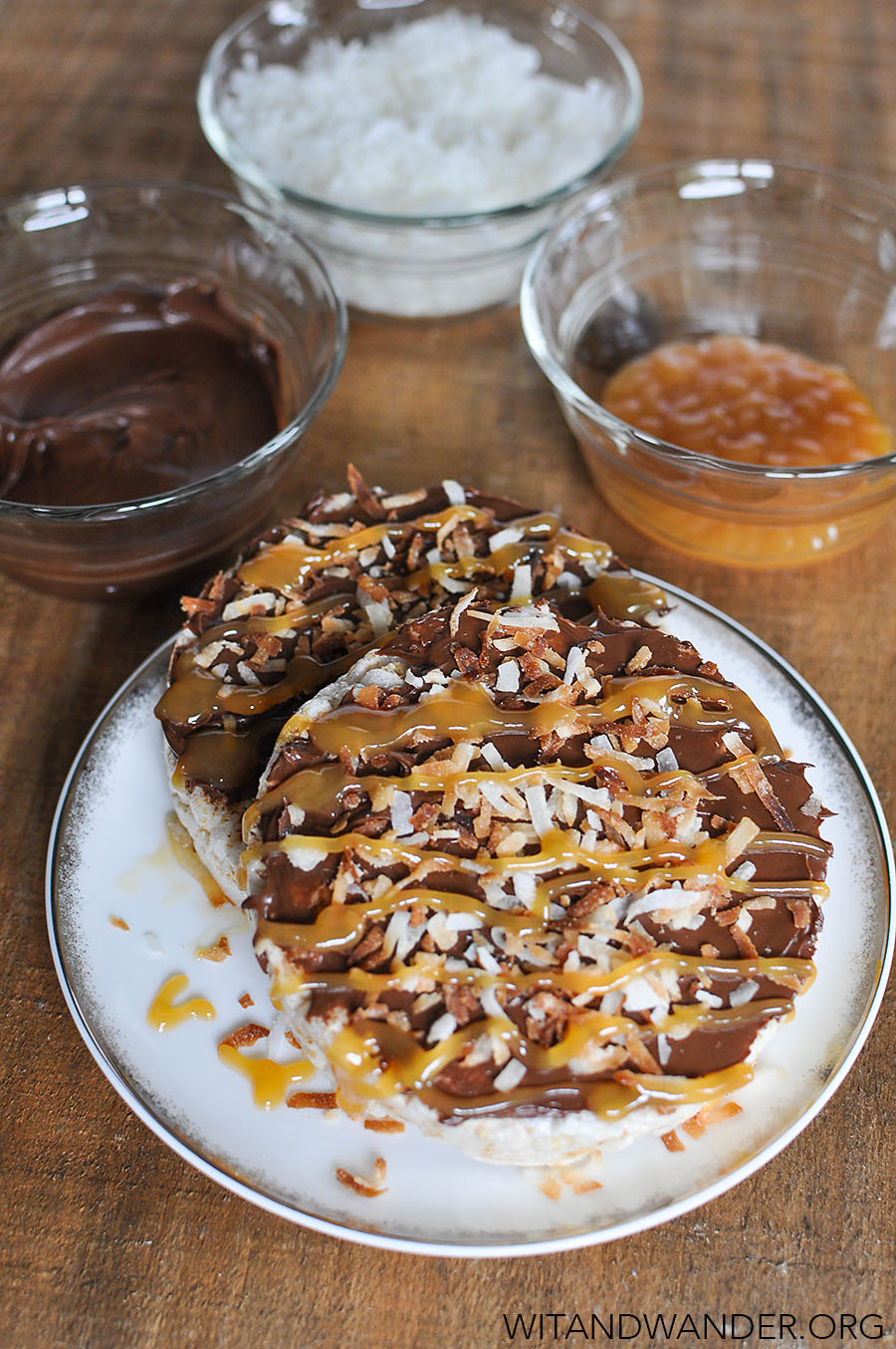 They take less than 10 minutes and they will just blow your mind. Do you have a favorite Girl Scout Cookie? Share in the comments below so we can all fantasize together. 🙂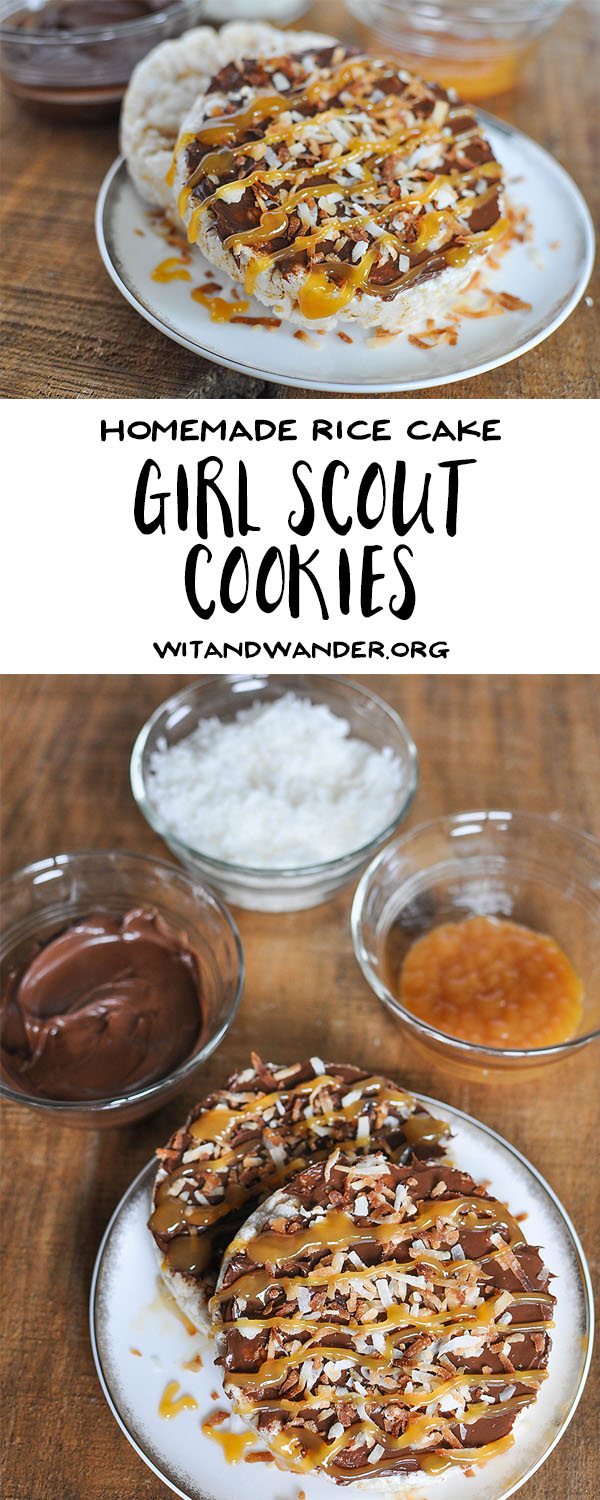 —
Like what you see on our blog? Join our mailing list to receive emails with freebies, projects, coupons and decor ideas to help you live a creative and joy-filled life. You can also follow us on Facebook, Twitter and Pinterest.