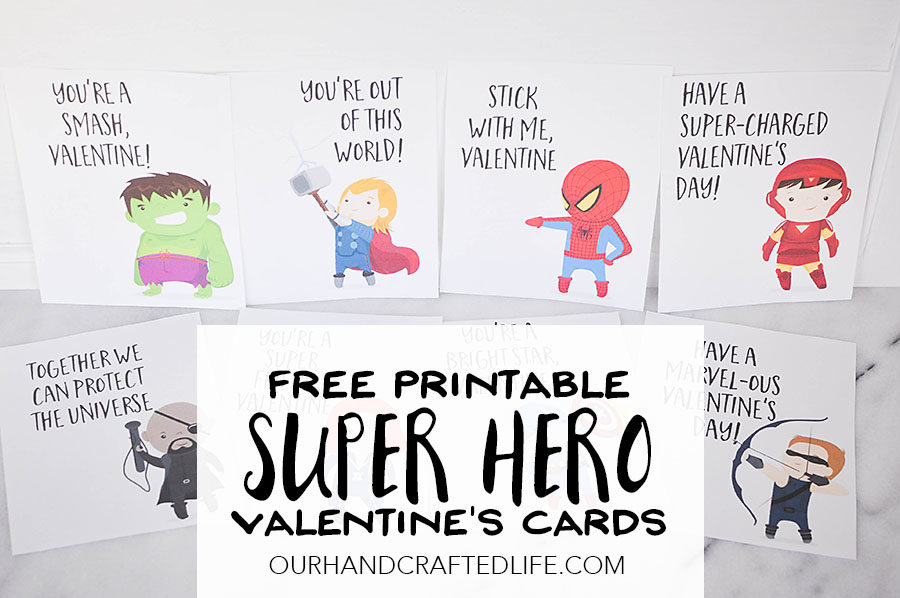 If you love these Avenger's Super Hero Valentine's Day Cards for Kids – check out these other sets:

Star Wars Valentine's Day Cards #1 (Leia, Darth Vader, Chewie, R2 and C3Po)

Star Wars Valentine's Day Cards #2 (Han Solo, R2D2, Yoda, Ewok)

Star Wars Valentine's Day Cards #3 (Boba Fett, Obi-Wan, Stormtrooper, Jawa)

Star Wars: The Force Awakens Valentine's Day Cards (Rey, BB8, Finn, Kylo Ren)

You can download this set – The Avenger's Super Hero Valentines Cards for Kids – by clicking on the big pink button below!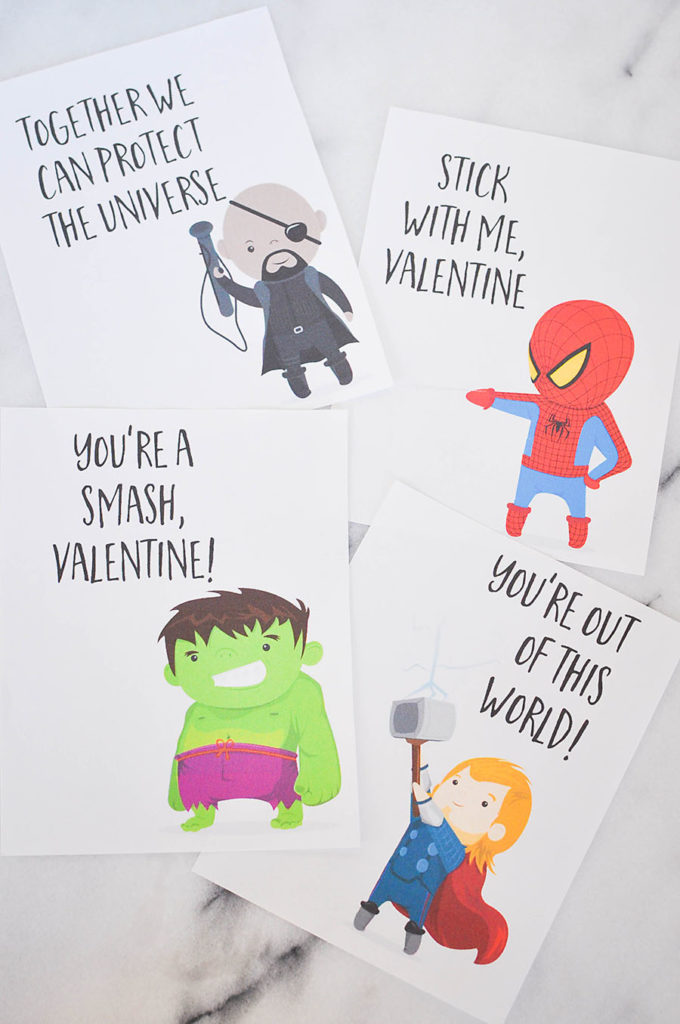 I am so excited to share these Valentine's Day Cards with you! Everybody loves a Super Hero and they just happen to make the BEST Valentines! So if your kids have a super class, just print these Valentine's Day cards for them to pass out to their classmates and friends.
Of course you can attach something fun like candy, glow sticks, goldfish crackers, or little toys.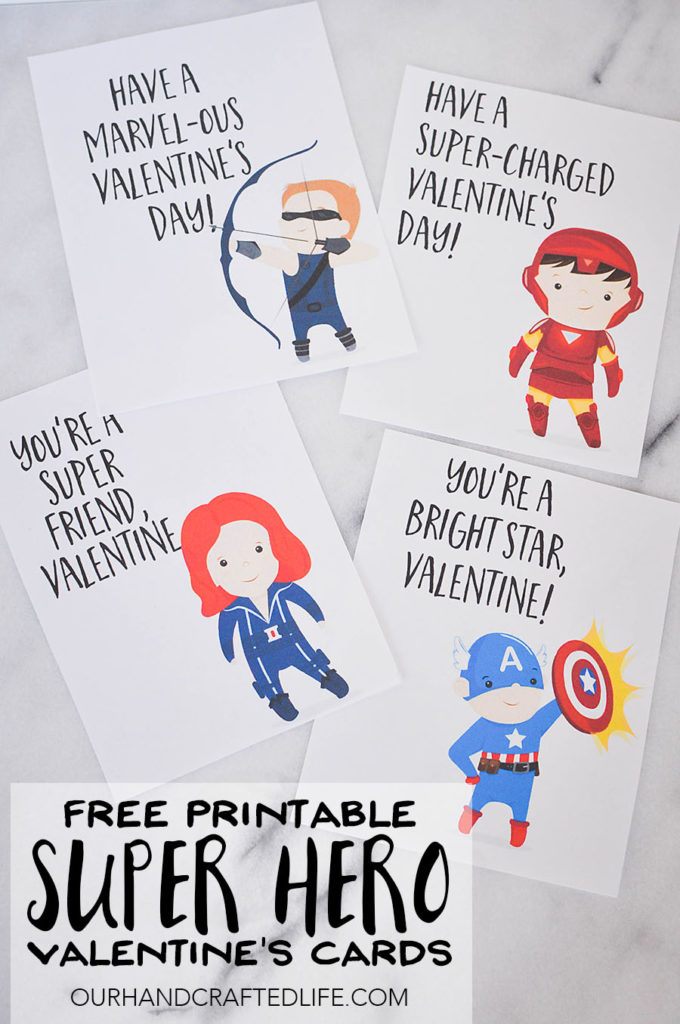 They would also be perfect to send in the mail to family and friends far away.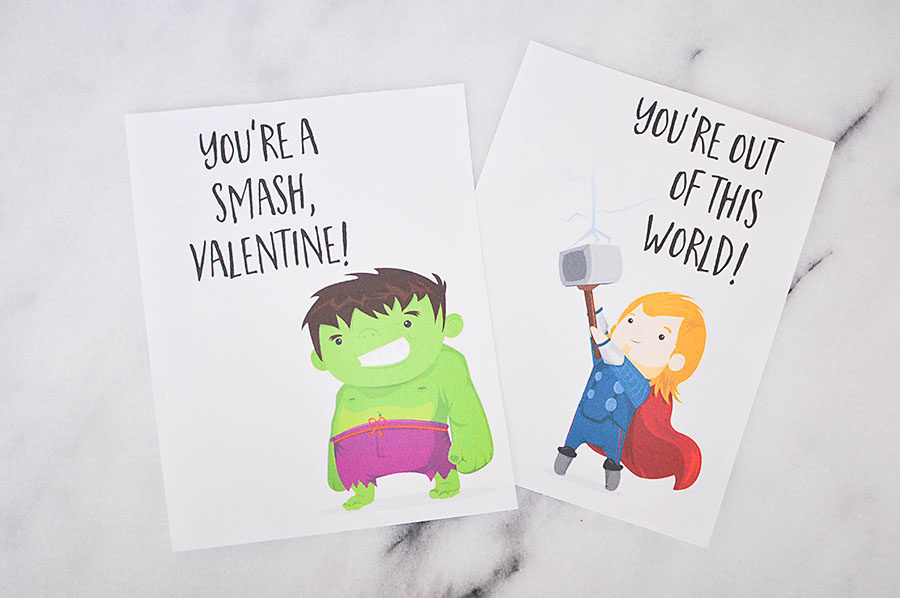 This set includes 8 different Marvel The Avengers Super Heroes. Download them by clicking on the photos below or by clicking on the link beneath these pictures.
If you want to save these to print later, you can use this picture to Pin them on Pinterest:


What other Valentine's Day cards would you like to see? Let me know in the comments below and I'll see what I can do!
Subscribe to the Newsletter for Free Updates
Subscribe to get DIY projects, recipes, and tips to live simply and create beautiful things delivered right to your inbox.