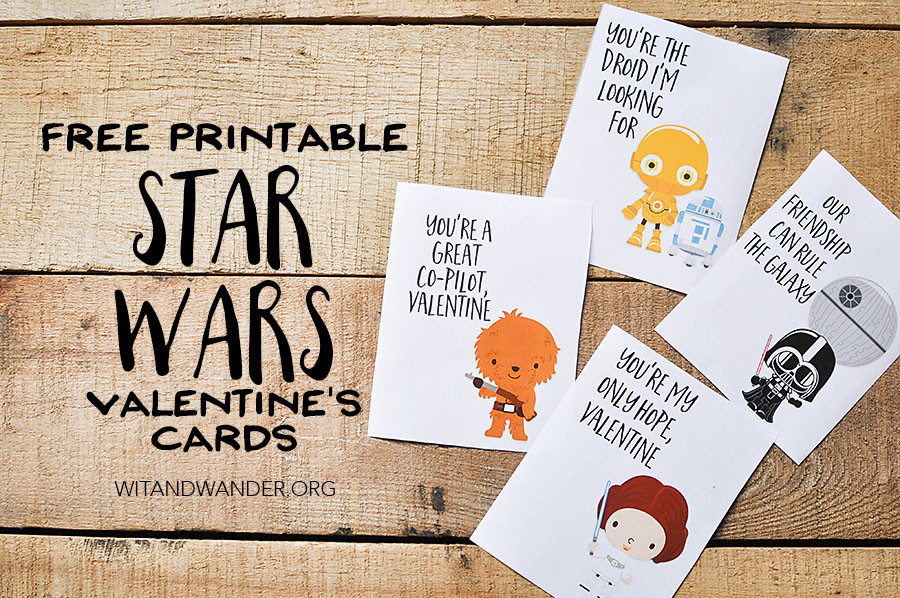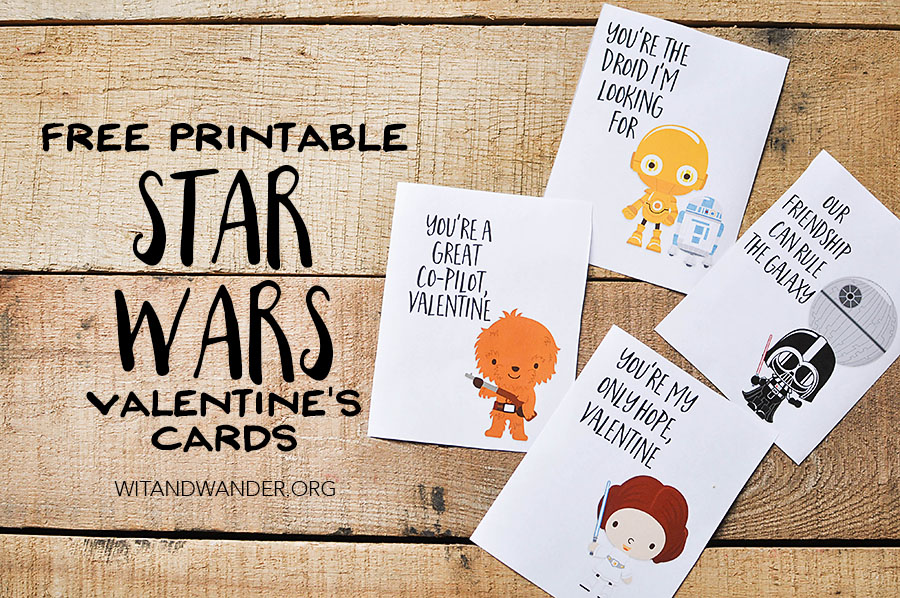 You may have already picked up on this, but my family loves Star Wars. Of course, the new movie that just came out only intensified this love.
When I was thinking about what to make for our daughter to hand out on Valentine's Day, of course I had to include my favorite group of heroes and villains.
Free Printable Star Wars Valentine's Day Cards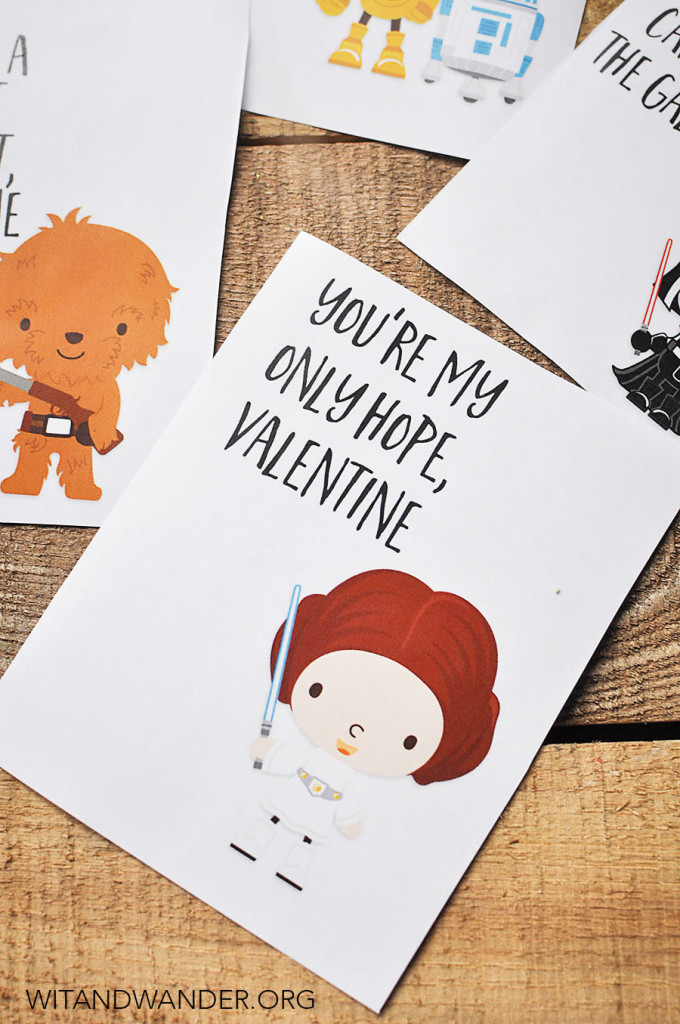 I had to make one with little Leia, because everyone knows Star Wars is for girls, too!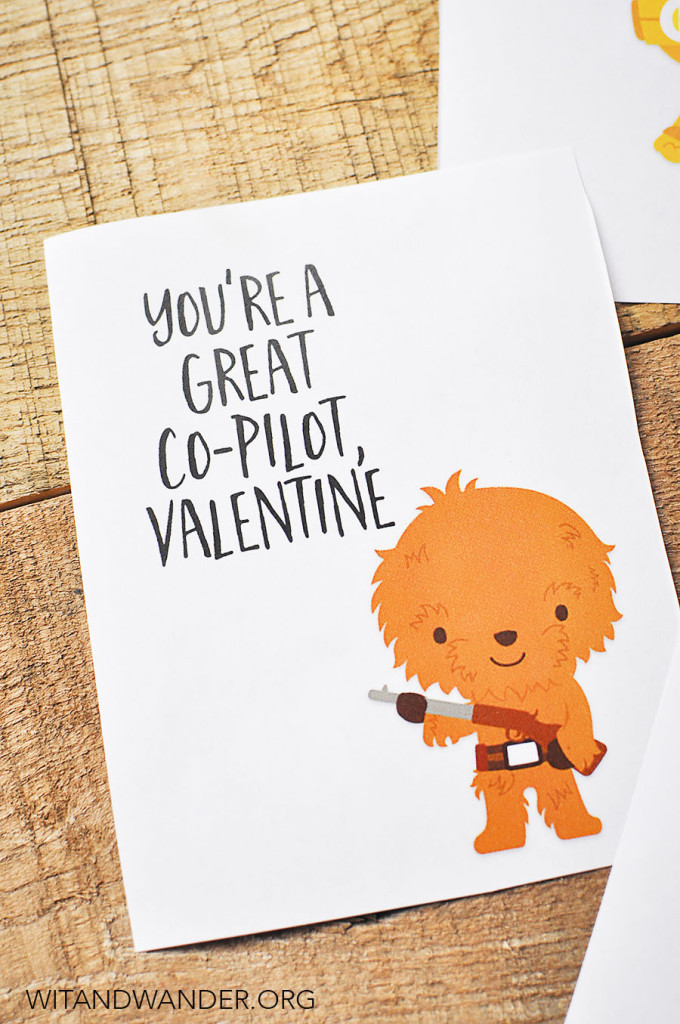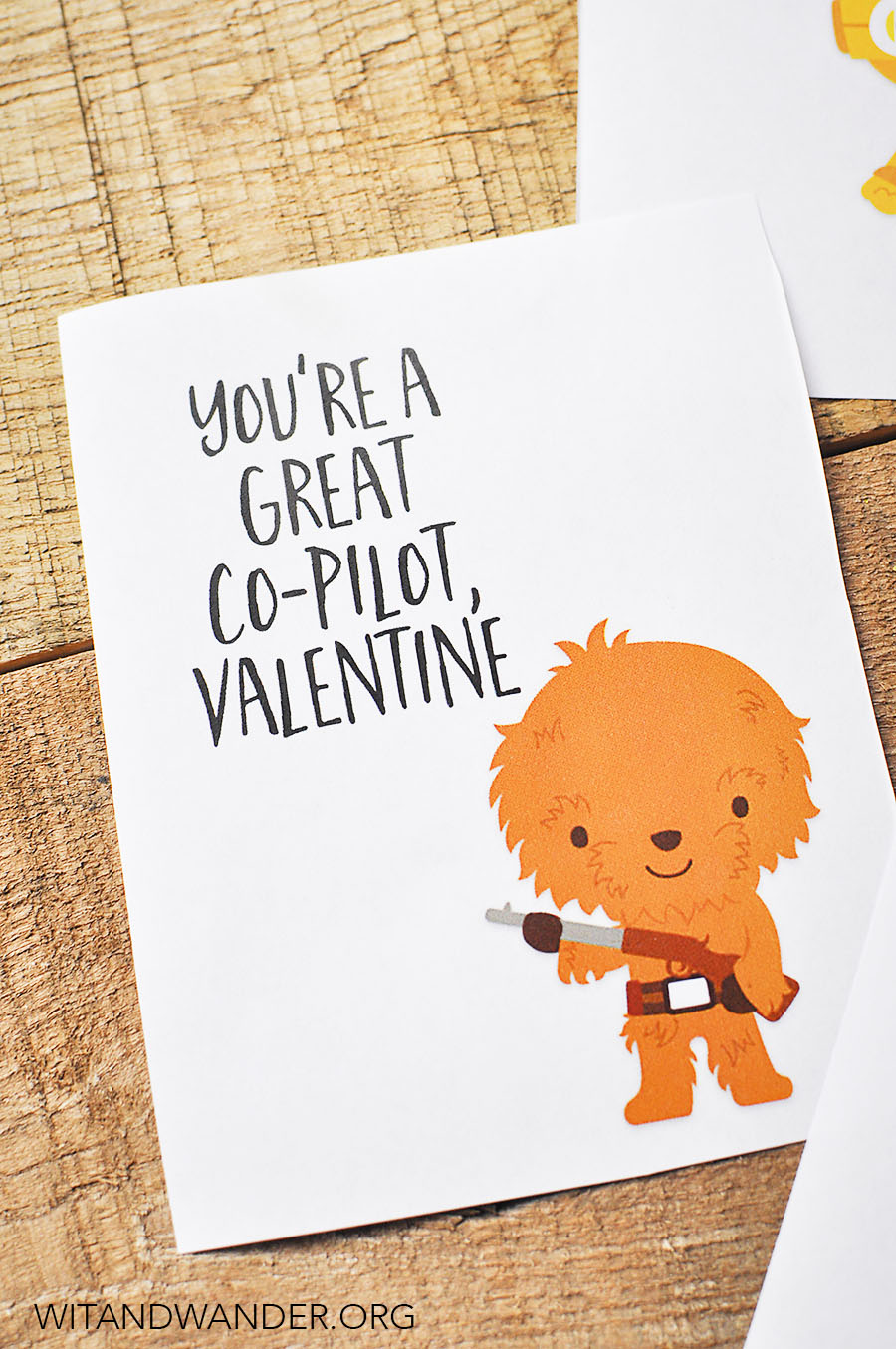 My daughter may or may not (but definitely does) have a stuffed Chewie teddie bear…he's our favorite!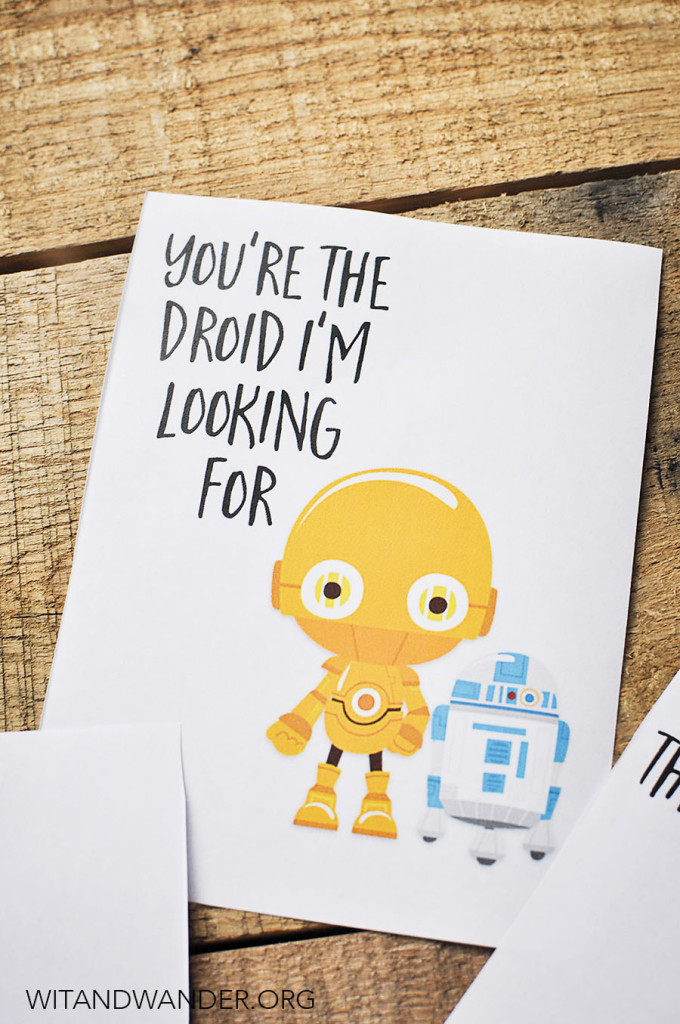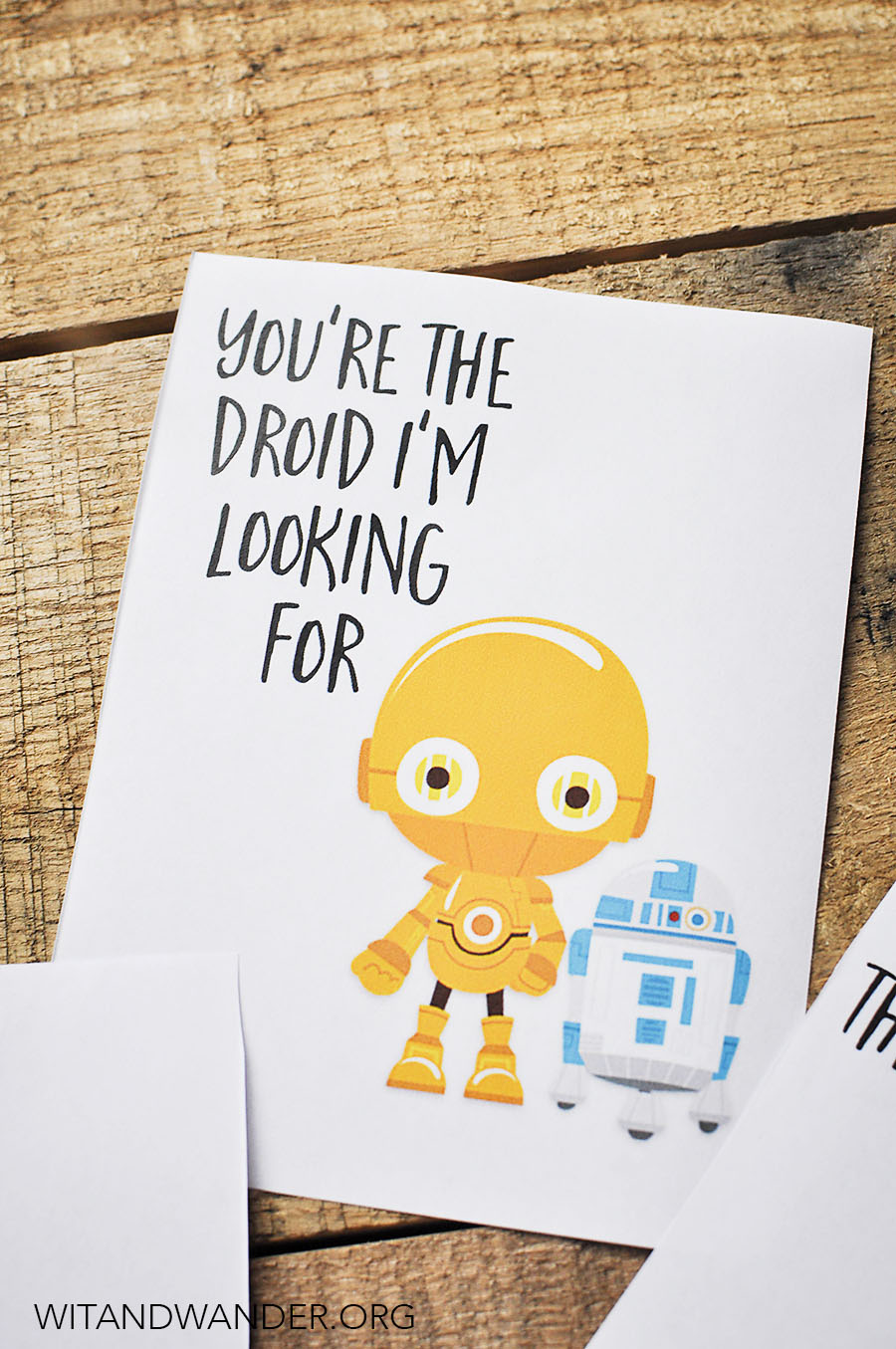 Aren't little "free pi oh" and "d2d2" adorable? (PS. Is it bad if a little girl knows her Star Wars characters before her animal sounds? Asking for a friend…)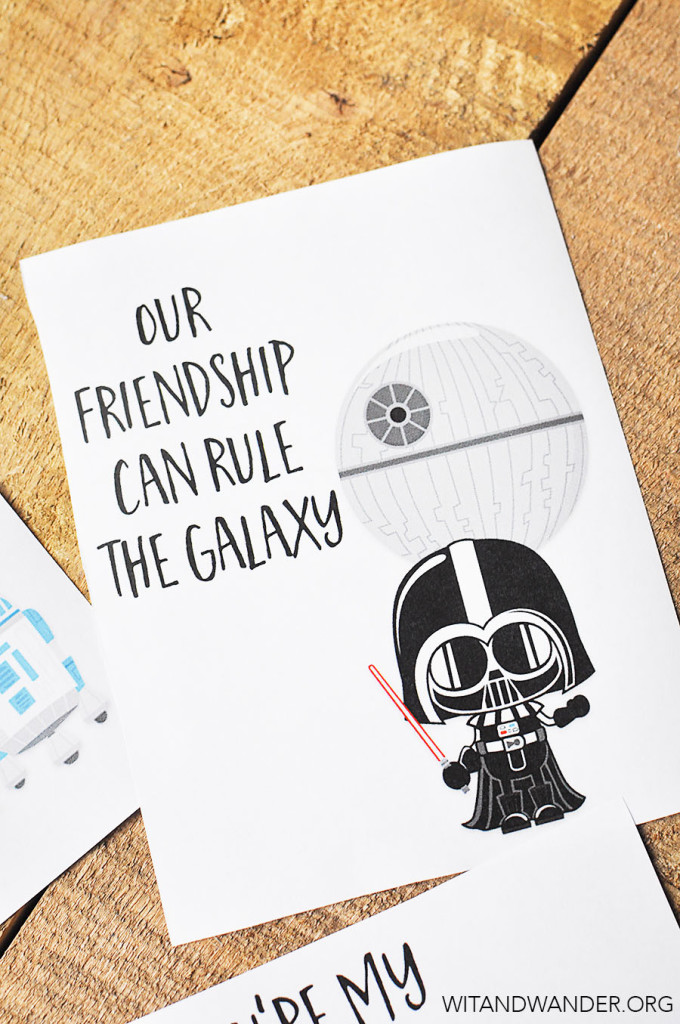 And finally, the one and only Darth Vader! What do you think? Will you be printing Valentine's Day cards for your kiddos this year? Click below to download the Free Printable Star Wars Valentine's Cards:
Click Here to Download Free Printable Star Wars Valentines

—
Want more Free Printables and creative ideas for families? Join our mailing list to receive emails with freebies, projects, and decor ideas to help you live a creative and joy-filled life. You can also follow us on Facebook, Instagram and Pinterest and see more printables on Etsy.
SaveSave
Subscribe for a Free Print
Receive an exclusive print just for our subscribers and get updates when I add new free printables!