Free Printable Star Wars Valentine's Day Cards are the perfect way to celebrate Valentine's Day!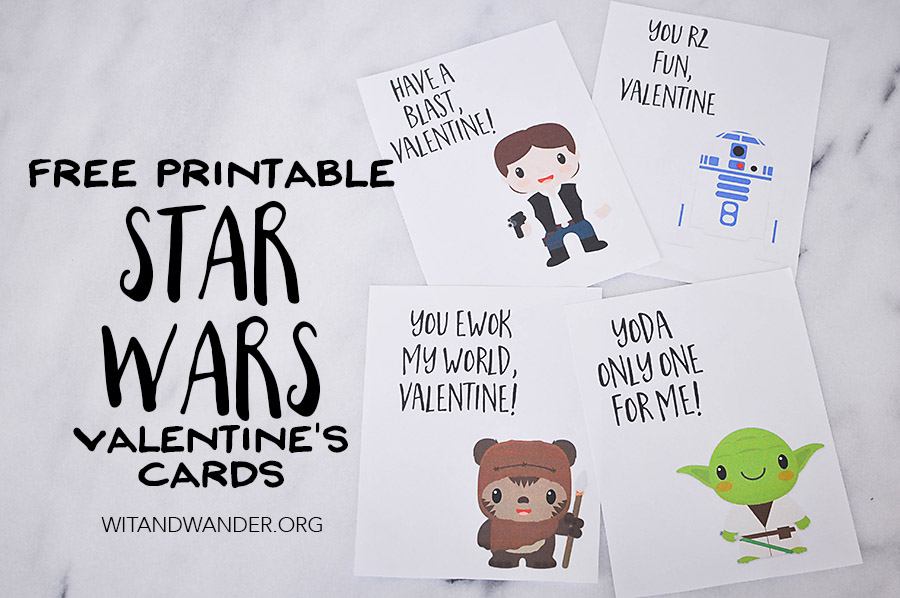 When I created the first set of Star Wars Valentine's Day Cards with Chewbacca, Princess Leia, Darth Vader, C3PO and R2D2, I had no idea if anyone else would like them as much as I did. Well, you certainly did!
I have gotten tons of requests for new characters, so here is the second set of Star Wars Valentine's Day Cards for Kids.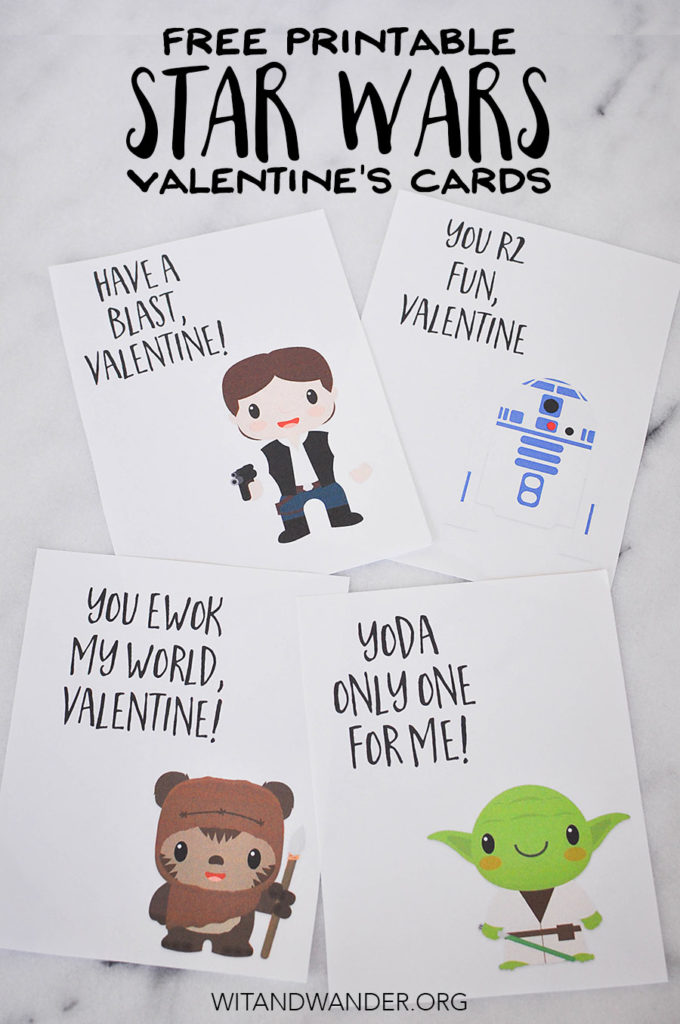 Up first is the scruffy-looking nerf-herder himself, Han Solo. If you tell him you love him, he might just say "I know", but he wants you to have a blast this Valentine's Day.
R2D2 always knows just what to say (even if C3PO is the only one who understands him!).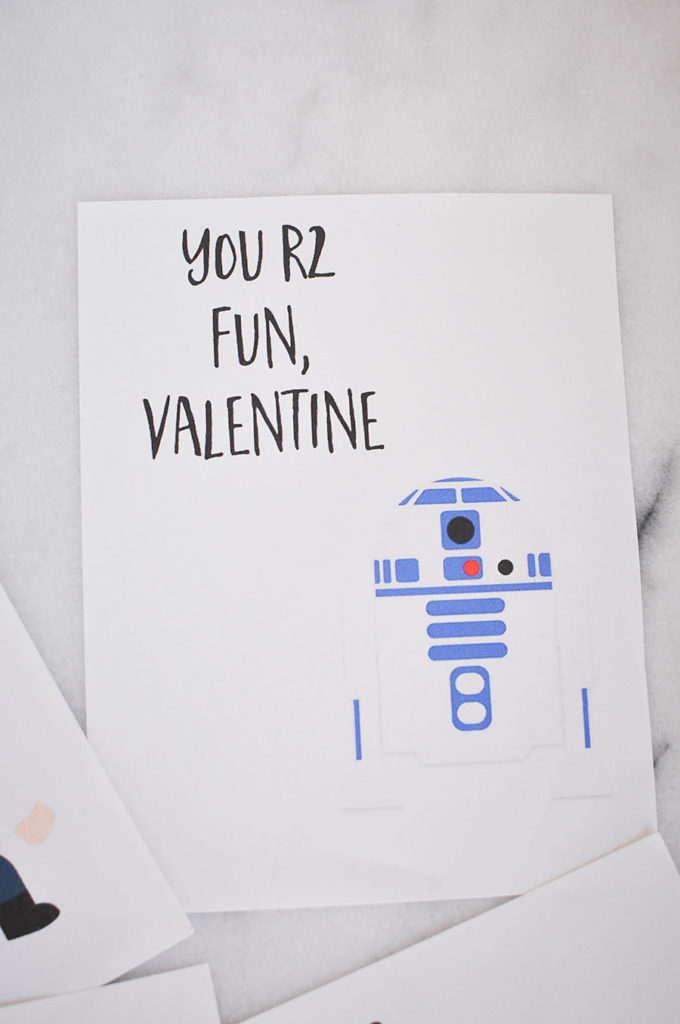 If I could fit one Star Wars character in my pocket, I would choose an Ewok. Cuddly and always ready to party, the furry Ewoks are some of the more fun characters in the Star Wars Universe. Give your valentine a pun – "You Ewok My World".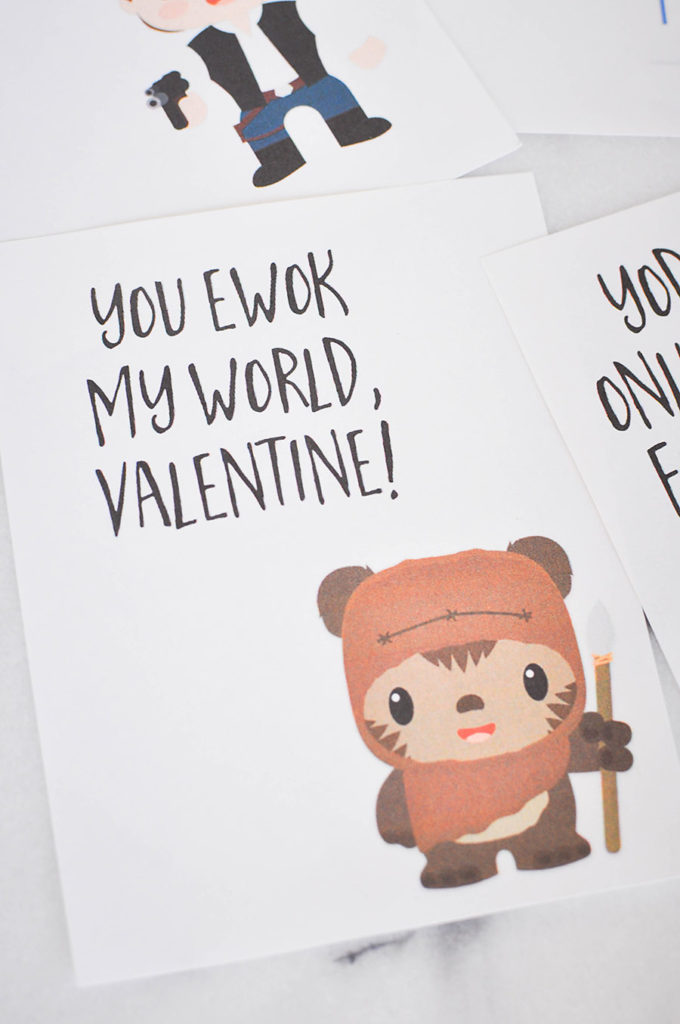 Be my valentine, you will! This little green yoda is the wisest sage around, but don't count him out because of his age! He can hold his own in a lightsaber battle.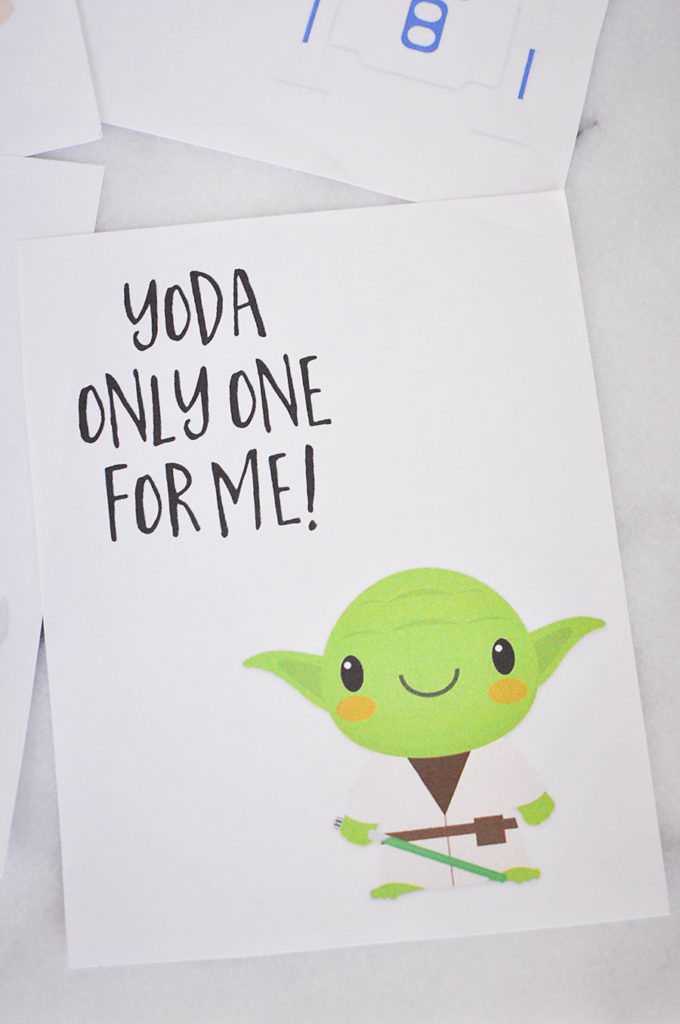 I hope you love these Star Wars Valentine's Day cards! If there's any other characters you'd like to see, let me know in the comments below! Click the link below to download the Star Wars Valentines:
If you want to save these to print later, you can use this picture to Pin them on Pinterest: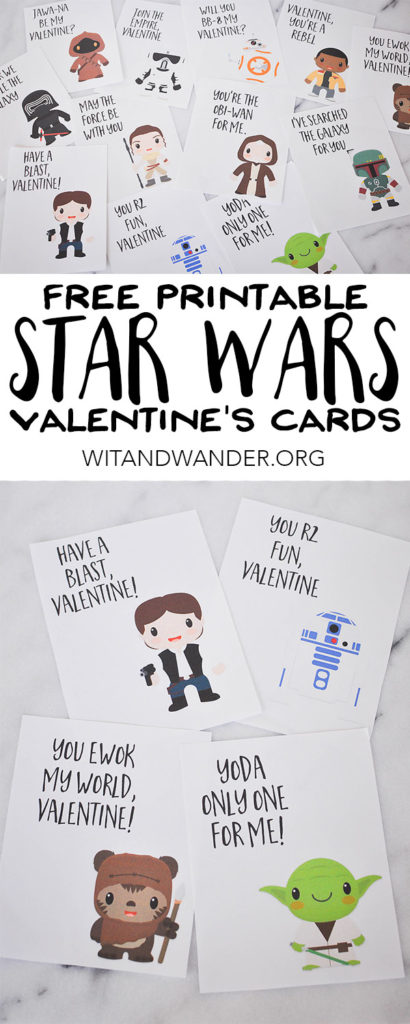 Here are a few other posts you might like:
—
Want more Free Printables and creative ideas for families? Join our mailing list to receive emails with freebies, projects, and decor ideas to help you live a creative and joy-filled life. You can also follow us on Facebook, Instagram and Pinterest and see more printables on Etsy.
SaveSave
Subscribe for a Free Print
Receive an exclusive print just for our subscribers and get updates when I add new free printables!