Make reading fun with these Free Printable Star Wars Bookmarks!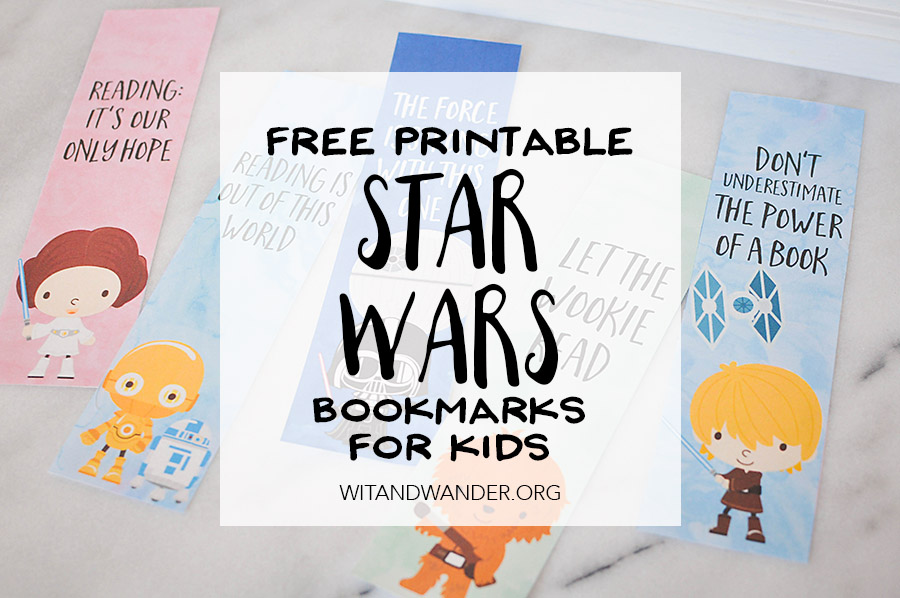 The force is strong with these bookmarks! With Star Wars: The Force Awakens and Rouge One smashing box office records, Star Wars is everywhere right now. I couldn't be more excited!
To share a little bit of the Star Wars Universe fun with all of you, this week I am sharing Free Printable Star Wars Bookmarks. From the littlest padawan to the wisest jedi master, everyone will love marking their place with the best characters in the galaxy!
Featuring your favorite characters like Chewbacca, Darth Vader, and Luke Skywalker, your student will love reading their favorite books with these Free Printable Star Wars Bookmarks.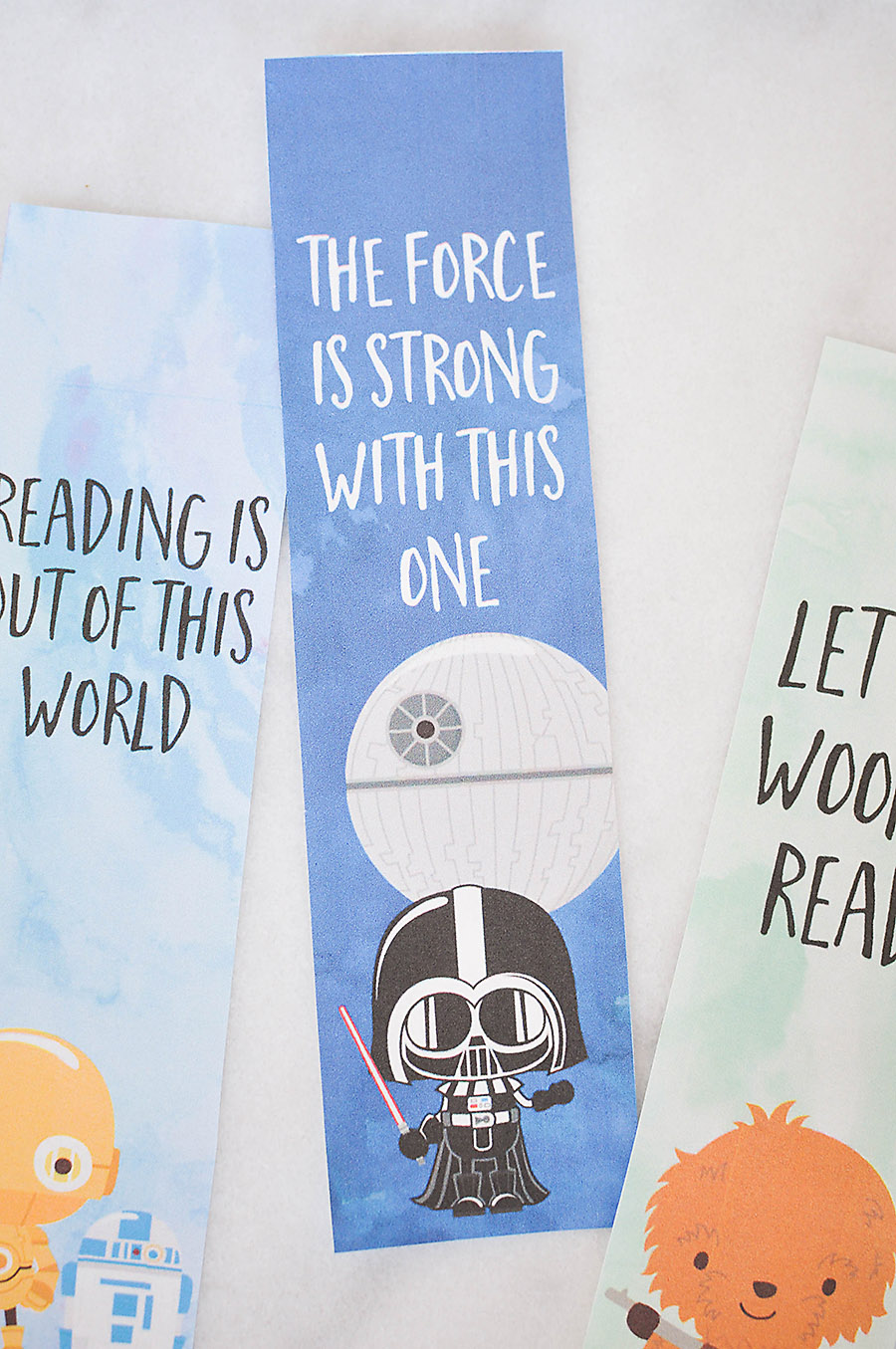 The first bookmark is Darth Vader with the Death Star who lets readers know that the force is strong with this one!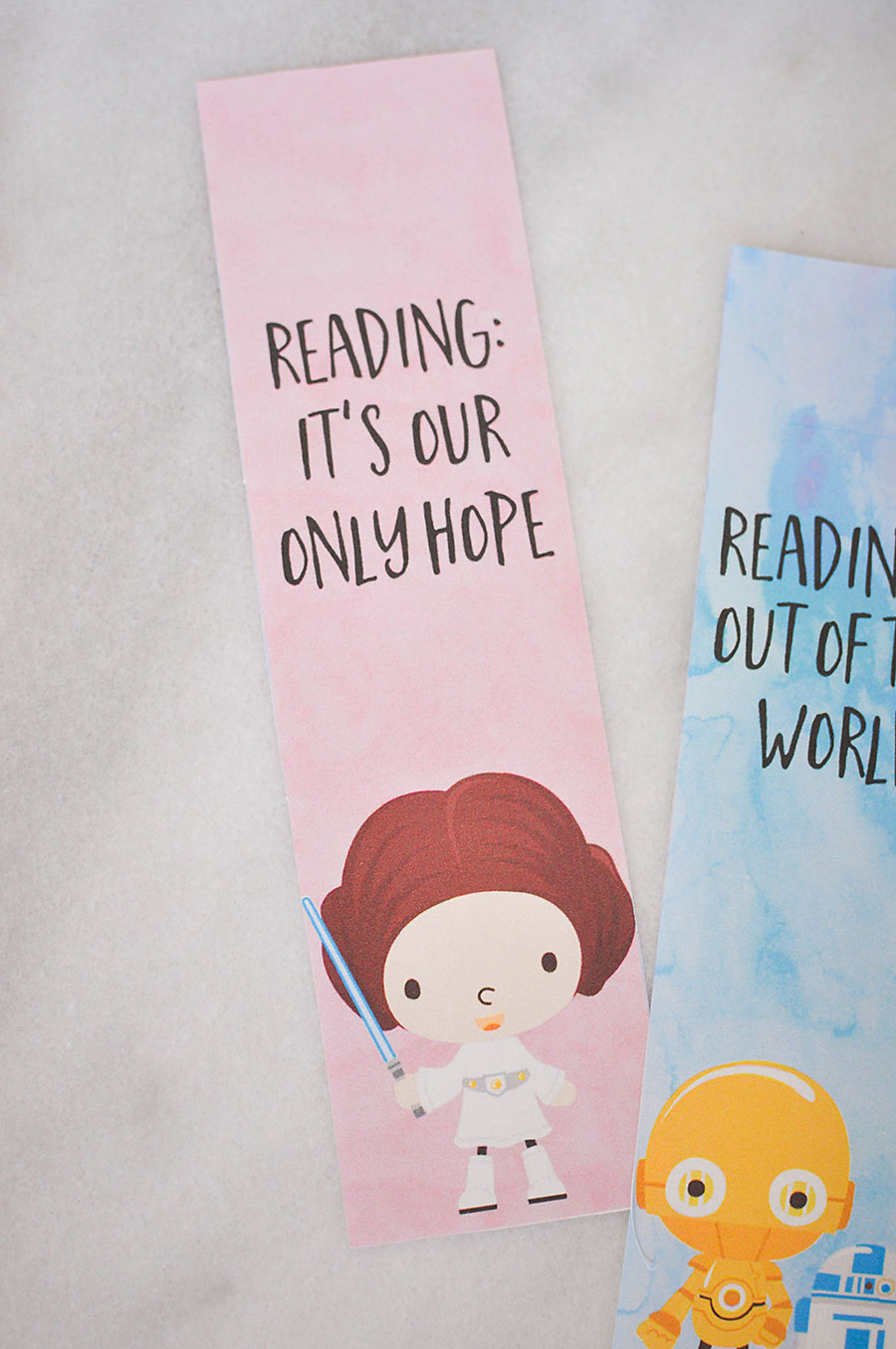 Princess Leia, everyone's favorite feisty heroine, knows that reading is our only hope.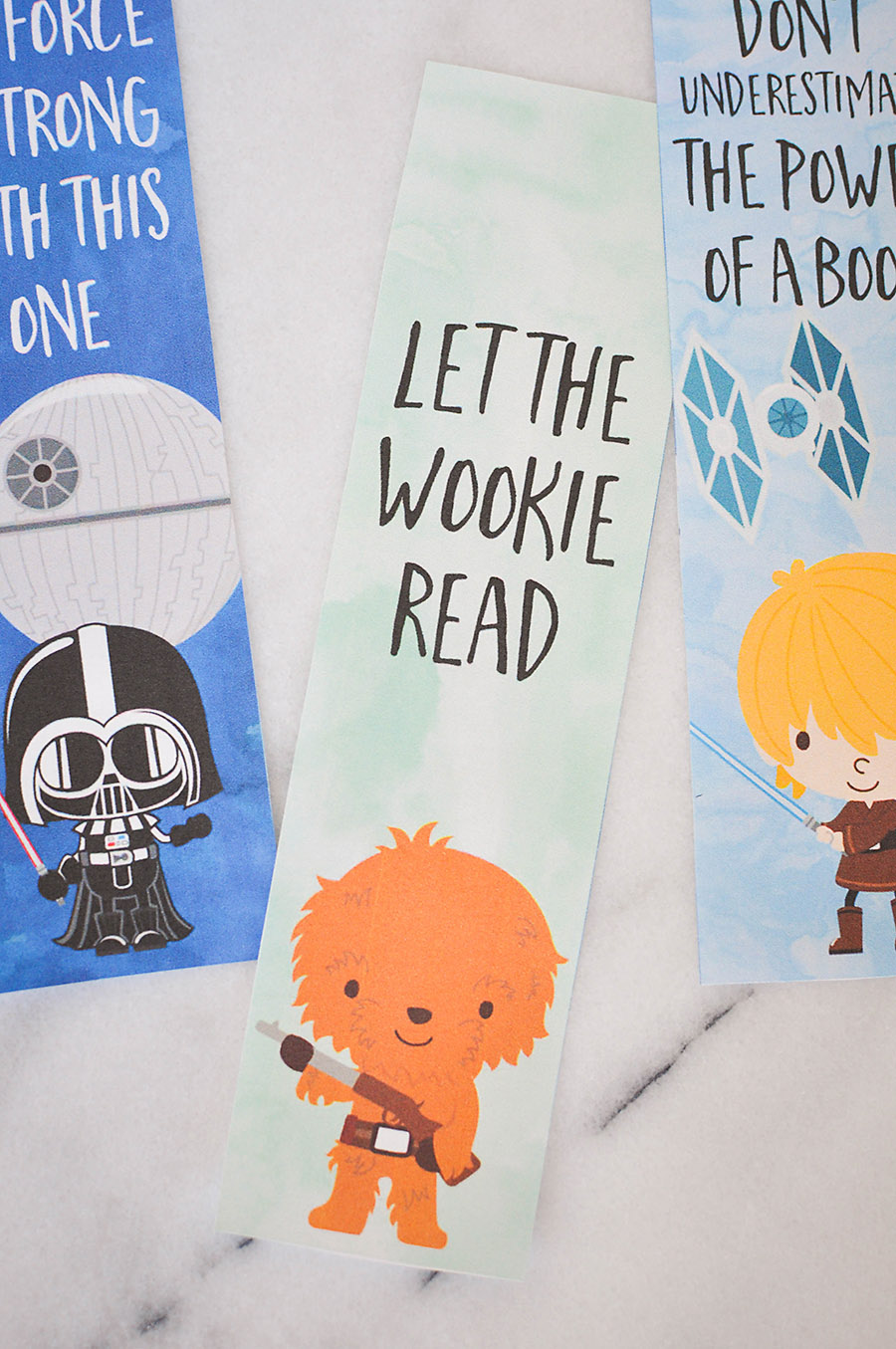 Chewbacca, Han Solo's right hand man (or should I say right hand wookie!) says "Let the Wookie Read".
Luke Skywalker wants to make sure no one underestimates the power of a good book.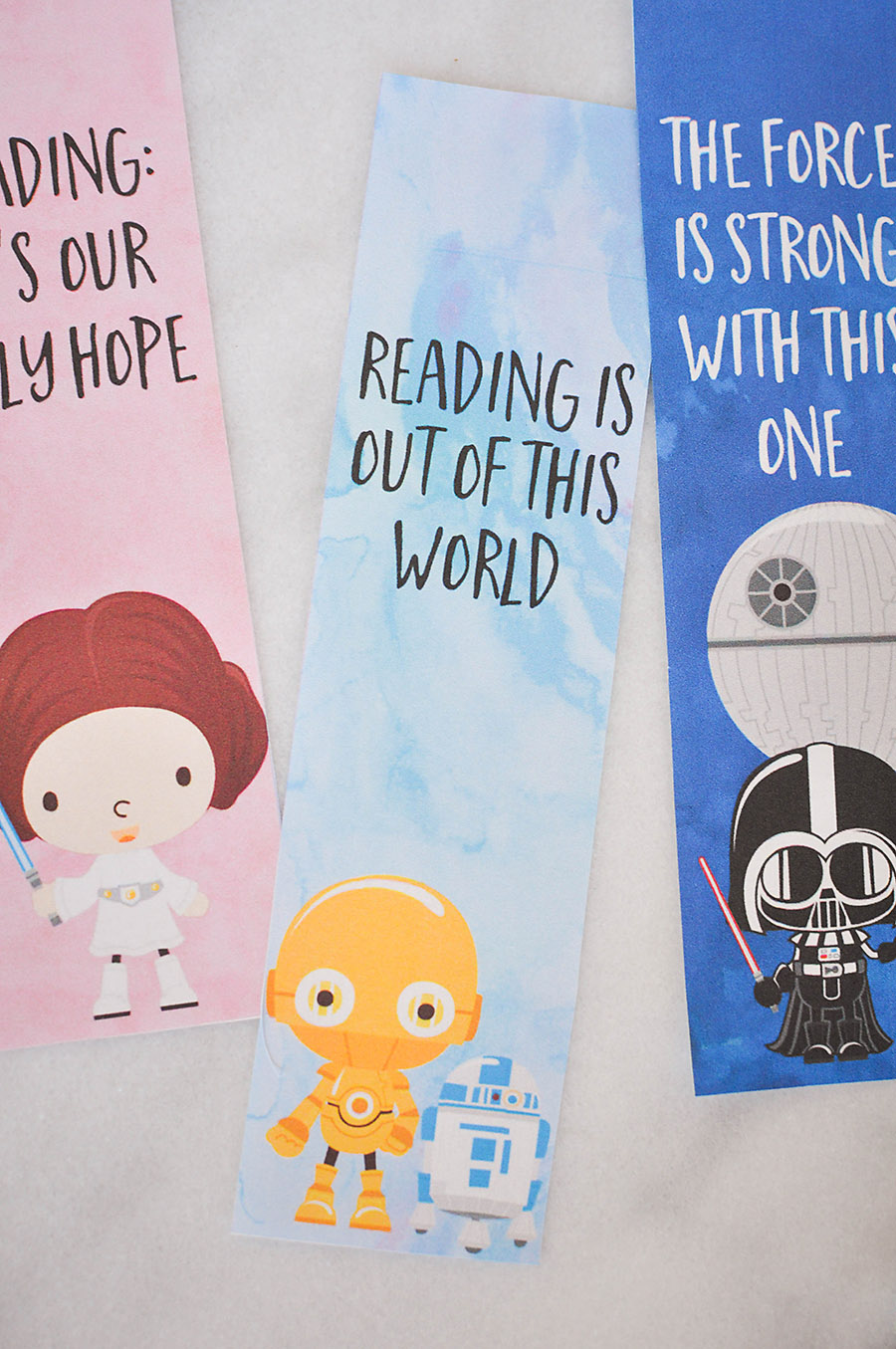 C3PO and R2D2, the cutest little droids, love reading – it's out of this world!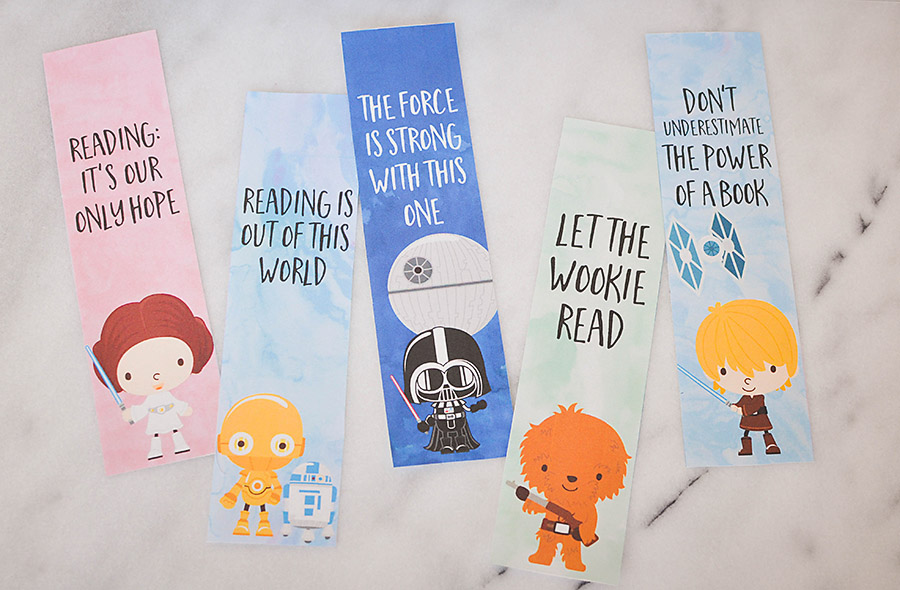 You can download all five Star Wars Bookmarks by clicking the link below:
I hope you love them! How will you use these bookmarks – will you print them to pass out in your student's classroom? Or will you use them as incentives to encourage your own kiddo to read more? You could even pass these out as party favors for a Star Wars party, as little back to school presents, or Halloween treats. Share your creative ideas in the comments below!
Share these Star Wars Bookmarks with your all of your Star Wars-loving friends on Pinterest, Facebook, and Twitter!
May the Force be with You!
If you love these Star Wars Bookmarks – check out these other designs:

Star Wars Valentine's Day Cards for Kids #1 (Leia, Darth Vader, Chewie, R2 and C3Po)

Star Wars Valentine's Day Cards #2 (Han Solo, R2D2, Yoda, Ewok)

Star Wars Valentine's Day Cards #3 (Boba Fett, Obi-Wan, Stormtrooper, Jawa)

Star Wars: The Force Awakens Valentine's Day Cards (Rey, BB8, Finn, Kylo Ren)
Here are a few other posts you might like:
—
Want more Free Printables and creative ideas for families? Join our mailing list to receive emails with freebies, projects, and decor ideas to help you live a creative and joy-filled life. You can also follow us on Facebook, Instagram and Pinterest and see more printables on Etsy.
SaveSave
SaveSave
SaveSaveSaveSave