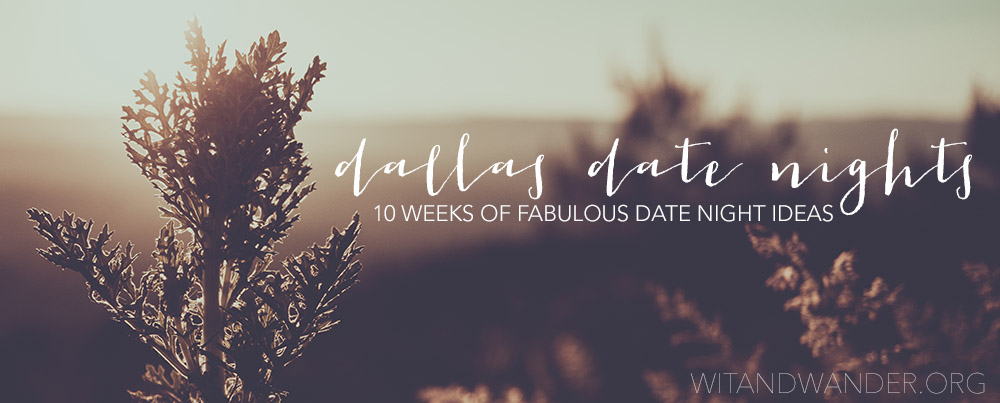 Dallas is an incredible city! Whether you're new to Dallas or you've lived here long enough to forget about some of its charm, everyone will love this list of Dallas Date Night spots that are a little fun, a little funky, and definitely unique. Just in case you missed the Introduction to Dallas Date Nights, I will be sharing 5 Unique Date Night Ideas in the DFW Metroplex each week for the next ten weeks. At the end of ten weeks, you will have 50 fresh ideas for dating in Dallas! Each week will have a theme, and this week's theme is Outdoor Adventures
5 Dallas Outdoor Adventures Perfect for Date Night
This is our favorite spot to have an outdoor adventure. With miles of trails, gorgeous fields, and babbling brooks. From hiking to biking, picnics to pictures, this nature preserve is a vacation from the hustle and bustle of the city. Word to the wise, though, it gets very busy on the weekends and evenings, especially during the Spring and Fall.
A little park built on a bridge in the middle of a city has become a major tourist attraction. You may not be able to find a parking spot on the weekends. But if you can find parking, you will discover a fabulous adventure well within Dallas city limits. They have a small putting green, foosball and ping pong tables, and a modern playground. You can check out books and games from a kiosk hosted by the Dallas Public Library. They even host food trucks at specific times throughout the week. They host hundreds of activities every week like Zumba, 306 degree city tour, yoga, and storytime for kids. The best part is it's all free!
Trinity River Audubon Center has over five miles of trails, bird watching, an indoor exhibit hall, and more. They call themselves the 'largest urban forest in the United States'. They have lots of classes for all ages and even overnight camping with a reservation.
White Rock Lake has a gorgeous view and so much to do – you could really spend a whole day here for a date. You can run a race like a 5K, 10K, or Marathon. You can shop at a Farmer's Market, visit the Botanical Gardens, rent a kayak, or just enjoy a pleasant walk.
5. 'Pick Your Own' Farms
This is more of a group of activities than a single date night spot, but different 'pick your own' venues are open depending on the time of year, so I thought I share several of my favorites. Henrietta Creek Orchard is probably the best one close to Dallas. They have peaches in the summer and apples in the fall – you can check Facebook for their opening dates. Duck Creek Blackberry Farm has blackberries during the summer. There is a tulip farm north of Dallas called Texas Tulips, which is only open for a few weeks in April. The best spot we have found for both pumpkins and Christmas trees is the Flower Mound Pumpkin Patch.
There are so many places to share an outdoor date night around DFW – did I miss your favorite? Share your favorite outdoor date night spot or leave a suggestion for next week's theme in the comments. Come back each week for 5 new Dallas Date Night Ideas!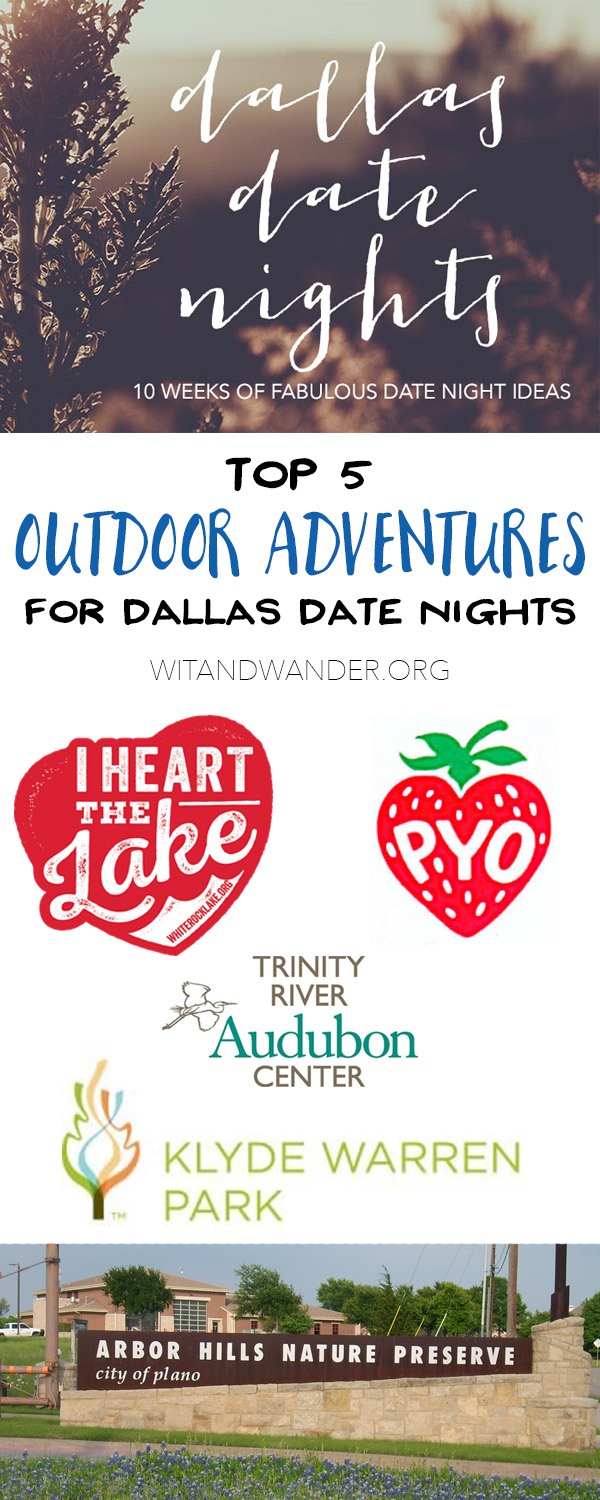 #DallasDateNights
Don't forget to share your date night photos on Facebook, Instagram, and Twitter with the hashtag #DallasDateNights. I will choose a few photos with that hashtag each week to highlight across social media. Make sure you join our party on Facebook, Instagram, and Twitter to get in on all the action. I am really looking forward to seeing your pictures!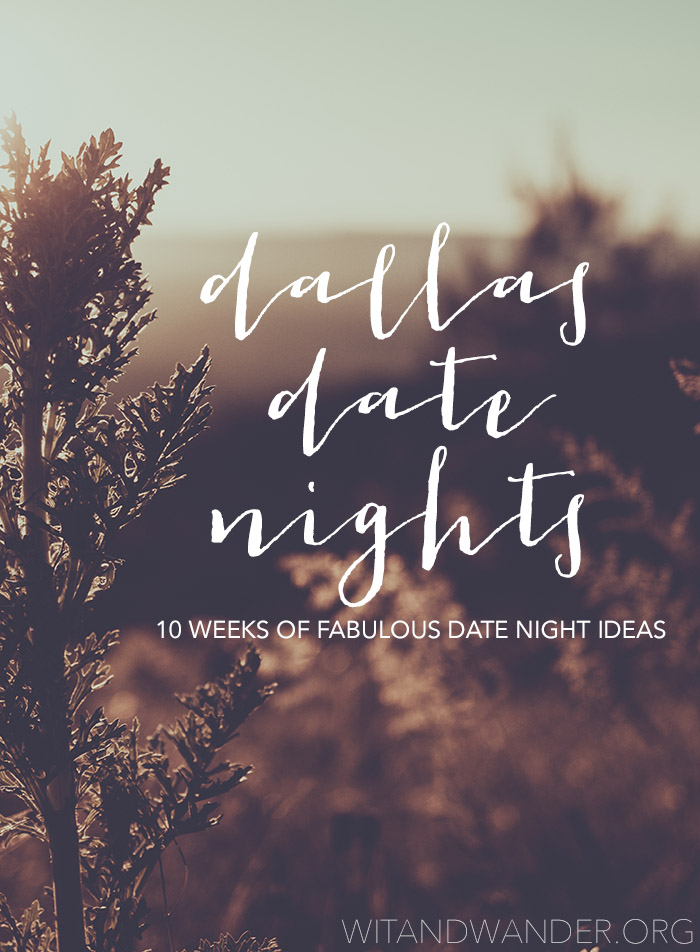 Click Here for your Free Printable Dallas Date Nights Guide
Catch Up on the Whole Series:
—
Like what you see on our blog? Join our mailing list to receive emails with freebies, projects, coupons and decor ideas to help you live a creative and joy-filled life. You can also follow us on Facebook, Twitter and Pinterest.