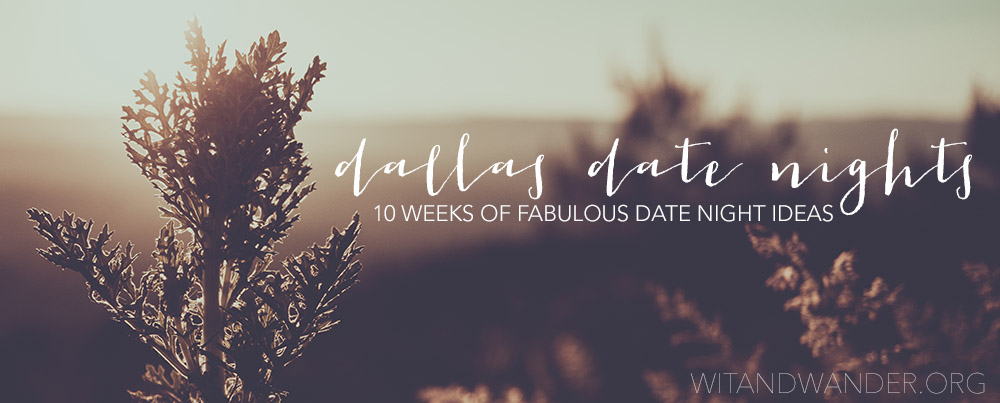 Dallas is an incredible city! Whether you're new to Dallas or you've lived here long enough to forget about some of its charm, everyone will love this list of Dallas Date Night spots that are a little fun, a little funky, and definitely unique. Just in case you missed the Introduction to Dallas Date Nights, I will be sharing 5 Unique Date Night Ideas in the DFW Metroplex each week for the next ten weeks. At the end of ten weeks, you will have 50 fresh ideas for dating in Dallas! Each week will have a theme, and this week's theme is Desserts & Sweet Treats.
5 Dallas Dessert Spots Perfect for Date Night
From the outside, this unassuming, cozy little cafe in the heart of the Bishop Arts District may not catch your eye (unless you have some sort of supernatural magnetic pull to the word 'pie' like my husband…), but walk inside the door and the smell of freshly baked goodies will make you swoon. They change their selection seasonally, but we have honestly never had a bad slice of pie. I love fruity pies, so I am partial to their berry pies and their incredible Lord of the Pies, which is an apple pie that is unlike anything you've ever seen. Just trust me and try a slice – if you hate it, you can bring me your leftovers!
This little hipster donut shop is the perfect place to start out a day date. They have unique creations like The Evil Elvis (with peanut butter, banana, and bacon), Express Yo Self (chocolate cake with coffee icing, ground coffee beans, and salted caramel), and a Maui Waui (long john filled with coconut cream and topped with vanilla bean icing and toasted coconut). You may have to run a 5K after you leave the shop, but it will be totally worth it!
At first glance, it seems odd that a place that specializes in cookies could be in anyone's list of Top 5 Sweet Treats in Dallas, but everyone who tries these cookies agrees…they are simply the best! They deliver across the metroplex, but for Date Night you're going to want to try a famous Tiffwich – two of their warm, soft cookies with a big scoop of ice cream in the center.
Breadwinners is probably more famous for their brunch (and their chicken and waffles with jalapeño bacon…amazing!), but we love to visit for their bakery selection! They bake their pastries, cakes, cookies, cheesecakes, brownies, and pies fresh every day and they almost look too good to eat. Their Plano location has a lovely porch to enjoy your treats. Their selection changes daily, but you won't be disappointed in anything you try.
If you're looking for something a little more appropriate for the summer months, you must check out Steel City Pops on Lower Greenville. These are not your grandma's popsicles! They are all natural popsicles made with locally sourced ingredients and they are amazing. They have some crazy flavors like avocado, pineapple jalapeño, cucumber lime, and orange mint green tea, but they also have the classics like Blackberry, Banana, and Strawberry Lemonade. Take your date for a fun little excursion and enjoy your pops on their beautiful front deck.
There are so many places to get delicious treats around DFW – did I miss your favorite? Share your favorite dessert date night spot or leave a suggestion for next week's theme in the comments. Come back each week for 5 new Dallas Date Night Ideas!

#DallasDateNights
Don't forget to share your date night photos on Facebook, Instagram, and Twitter with the hashtag #DallasDateNights. I will choose a few photos with that hashtag each week to highlight across social media. Make sure you join our party on Facebook, Instagram, and Twitter to get in on all the action. I am really looking forward to seeing your pictures!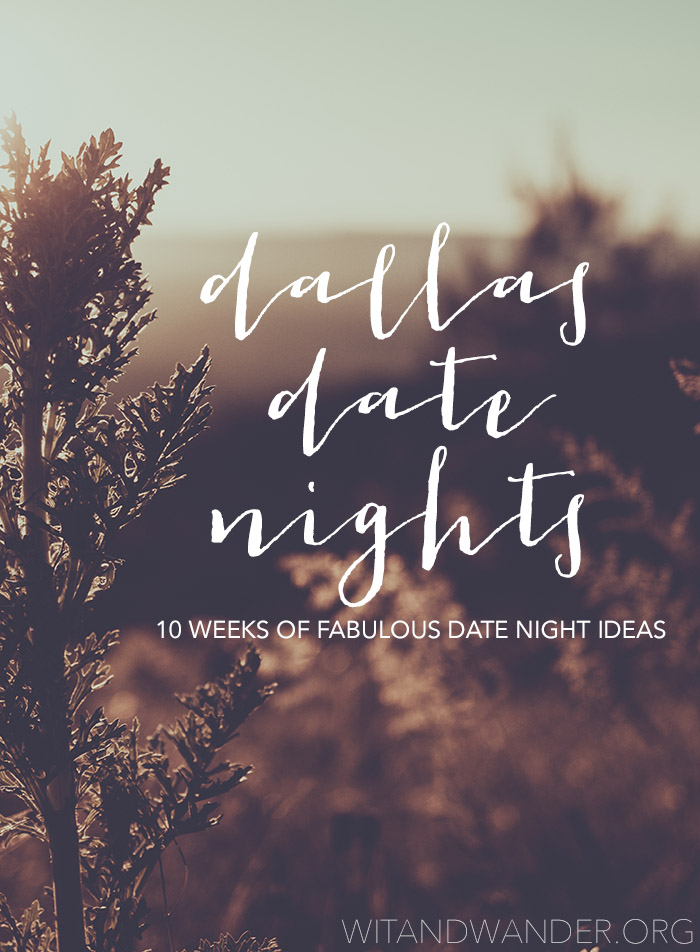 The free printable with over 100 Dallas Date Night Ideas will be coming soon – subscribe to our newsletter to be the first to know when it is released. This is a resource I have been working on for over three years for our own date nights and I can not wait to share it with you!
Catch Up on the Whole Series:
—
Like what you see on our blog? Join our mailing list to receive emails with freebies, projects, coupons and decor ideas to help you live a creative and joy-filled life. You can also follow us on Facebook, Twitter and Pinterest.