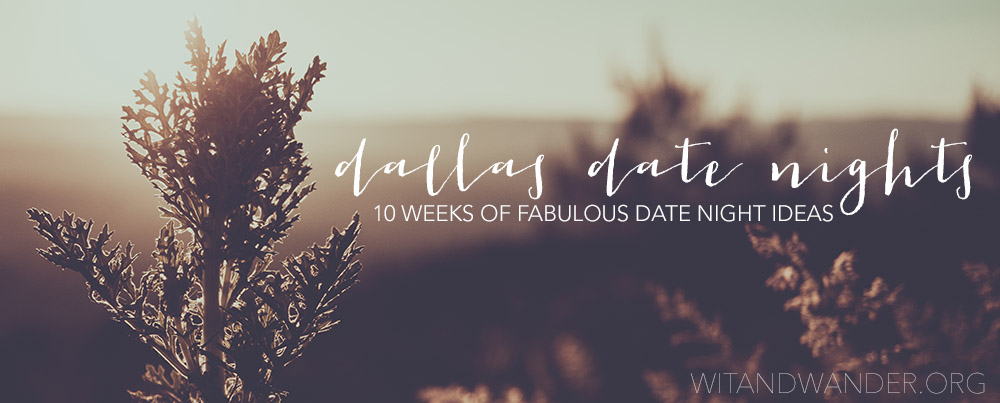 Thank you for joining me for our ten week series on the best date nights in Dallas! Throughout the series I have shared 50 great spots to take your spouse throughout the metroplex. If you missed any of those posts, you can catch up by following these links:
Catch Up on the Whole Series:
Before I officially end the series, I want to share a fabulous resource that I have spent hours and weeks compiling. Here is a Free Printable with over 100 Dallas Date Night ideas broken down into price category. When you download this Dallas Date Night Guide, you will notice that each date night spot has a link that will take you directly to their website, so that you can scout the location before deciding on your date night.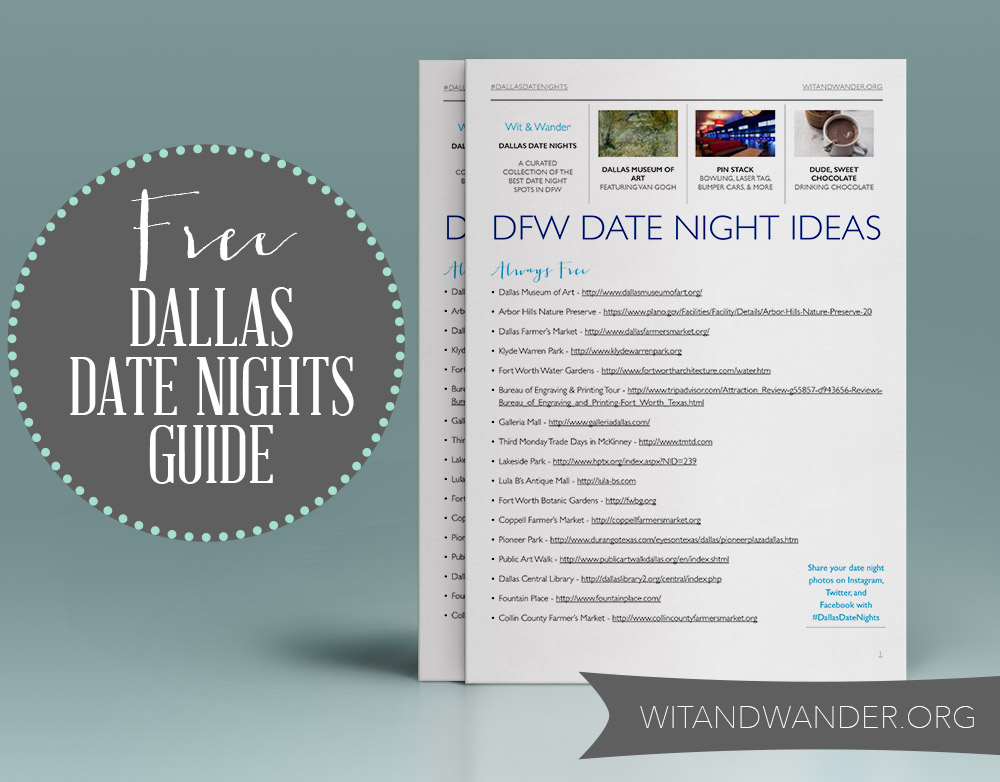 There are so many ways you could use this freebie! Of course, you can print it and use it as a reference every time one of you says "I don't know, what do you want to do?" You could also cut the dates into strips and put them in a DIY Date Night Jar. You could even treat it as a bucket list and see if you can visit all 100 locations – just think about what an amazing story you would have if you went on 100 date nights with your spouse in the next year or two!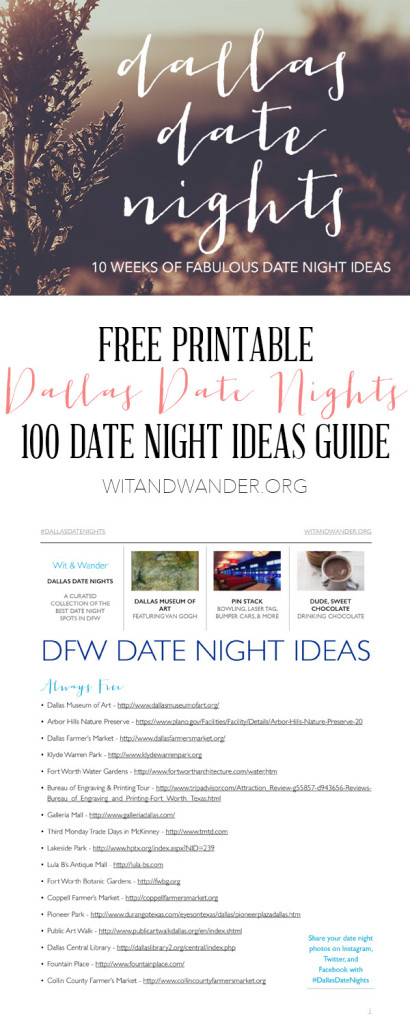 However you use this Free Printable Dallas Date Nights Guide, I hope you enjoy it and I hope it adds a little spice to your marriage! Join our e-mail list to stay up-to-date on the latest date night ideas (as well as easy recipes, DIY inspiration, parenting ideas, and more) from Wit & Wander. I only send out the newsletter once a month and I promise not to spam your inbox (I hate that, too!). And connect with us on Facebook, Instagram, and Twitter for giveaways and regular updates.

—
Like what you see on our blog? Join our mailing list to receive emails with freebies, projects, coupons and decor ideas to help you live a creative and joy-filled life. You can also follow us on Facebook, Instagram, Twitter and Pinterest.