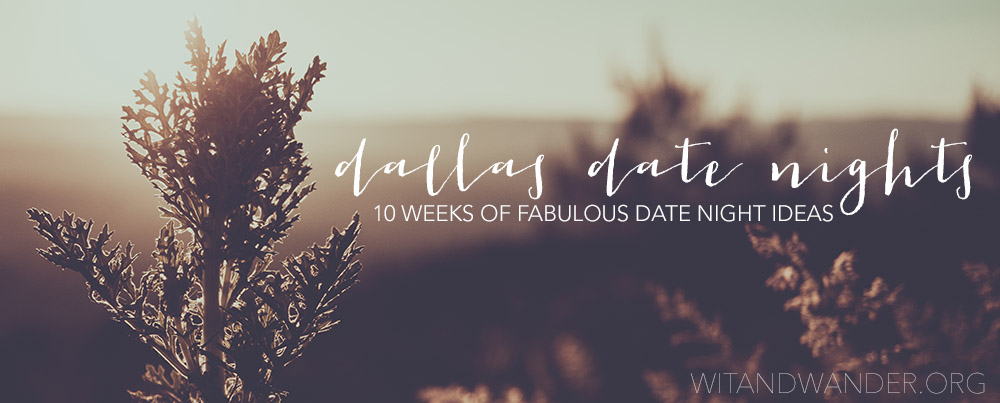 Dallas is an incredible city! Whether you're new to Dallas or you've lived here long enough to forget about some of its charm, everyone will love this list of Dallas Date Night spots that are a little fun, a little funky, and definitely unique. Just in case you missed the Introduction to Dallas Date Nights, I will be sharing 5 Unique Date Night Ideas in the DFW Metroplex each week for the next ten weeks. At the end of ten weeks, you will have 50 fresh ideas for dating in Dallas! Each week will have a theme, and this week's theme is Farmers Markets.
5 Dallas Farmers Markets Perfect for Date Night
Of course, we can't go without mentioning the massive (and still growing) Dallas Farmers Market, right in the heart of downtown Dallas. They recently renovated one building called 'The Shed', which is filled with local farmers. They are slated to complete renovation on 'The Market', which will include four new restaurants, later this summer. If we don't have a big list, we like to take the DART to the Dallas Farmer's Market to really make it an adventure, but know the market is about a mile walk away from the nearest DART station.
I am going to be bold and say the Coppell Farmers Market may just be the best of this list. They are open on Saturdays from April – November and are brimming with a great selection of produce and speciality items. Regulars say it's best to visit in the morning and the first Saturday of the month is the best day for produce selection.
3. Good Local Market (formerly White Rock Local Market)
Good Local Market is actually a set of three Farmers Markets in East Dallas. In addition to local produce, you will find meats and cheese, bread, pastries, pickles, jams, tamales and more. They also host North Texas artisans who make handmade furniture, toys, clothes, soaps, and more. The best part about these markets is that after you finish shopping, you can take a walk around the beautiful White Rock Lake or head to the nearby Dallas Arboretum.
This quaint little farmers market will make you forget that you're in a big city! With delicious food and live music every Saturday, it feels like you're stepping back in time. They have gorgeous seasonal produce, a dairy truck (I hear you should try the yogurt pops!), bakers, a 'mushroom guy', and more! If you are bringing the kids, they even have a goat pen and pony rides.
If you don't feel like driving downtown or to East Dallas, the Collin County Farmers Market is a great little market in Plano. This market is definitely smaller with a slimmer selection of produce, but it's mostly shaded and a lovely little area to walk around on a date.
Here are some tips if you're planning to visit a Farmer's Market:
Bring your own bags – burlap or reusable shopping bags will keep your fruit from bruising.
Bring small bills – a lot of vendors don't accept credit.
Bring a cooler if you plan to purchase meat, cheese, or eggs.
Take your time to enjoy the market – don't be afraid to chat with the farmers and ask them questions about their products.
So…are you inspired to get a babysitter and head out this Spring? Remember – this was only Part One! Share your favorite date night idea or leave a suggestion for next week's theme in the comments. Come back each week for 5 new Dallas Date Night Ideas!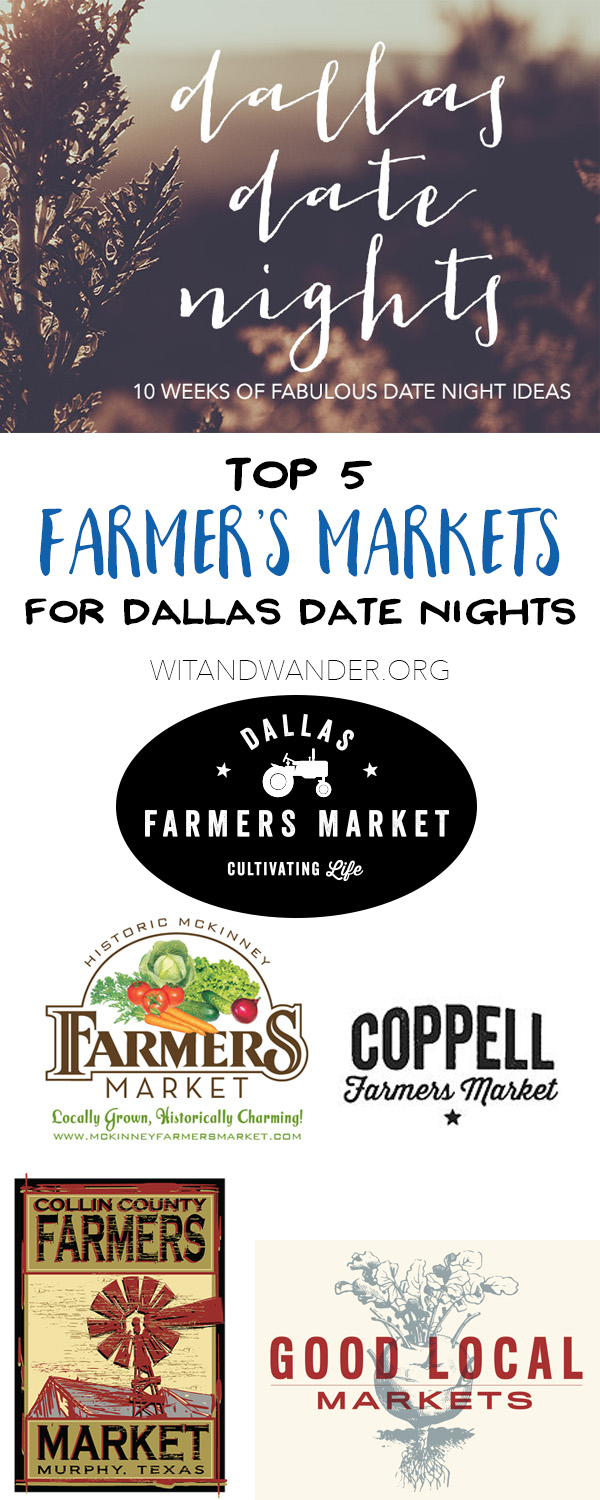 #DallasDateNights
Don't forget to share your date night photos on Facebook, Instagram, and Twitter with the hashtag #DallasDateNights. I will choose a few photos with that hashtag each week to highlight across social media. Make sure you join our party on Facebook, Instagram, and Twitter to get in on all the action. I am really looking forward to seeing your pictures!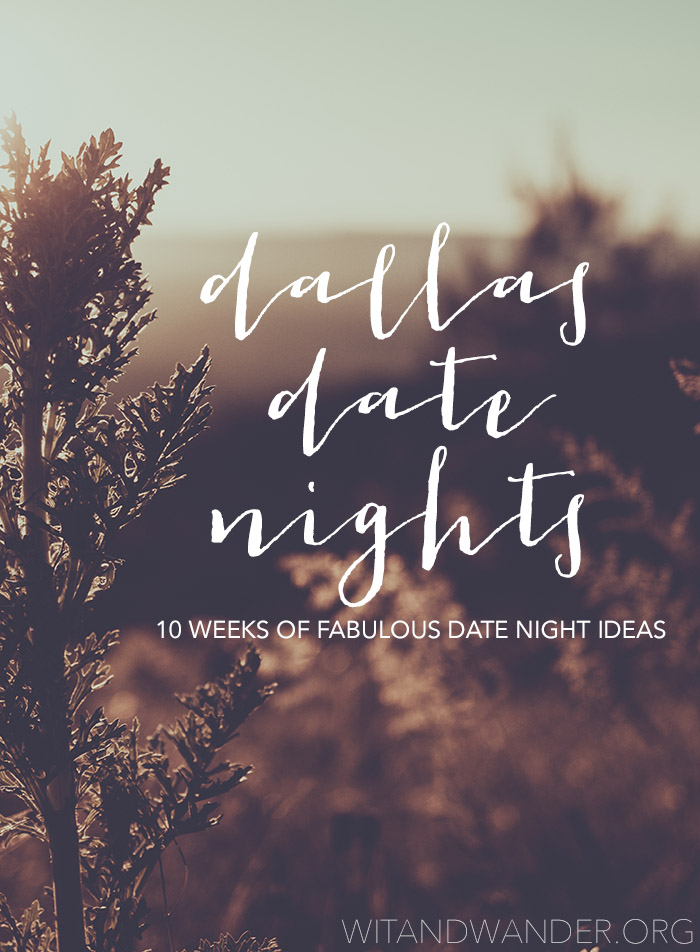 Click Here for your Free Printable Dallas Date Nights Guide
Catch Up on the Whole Series:
—
Like what you see on our blog? Join our mailing list to receive emails with freebies, projects, coupons and decor ideas to help you live a creative and joy-filled life. You can also follow us on Facebook, Twitter and Pinterest.