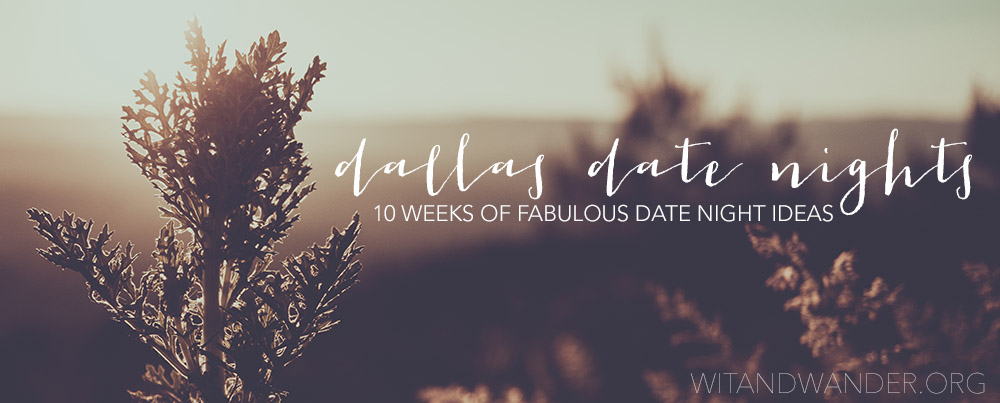 Dallas is an incredible city! Whether you're new to Dallas or you've lived here long enough to forget about some of its charm, everyone will love this list of Dallas Date Night spots that are a little fun, a little funky, and definitely unique. Just in case you missed the Introduction to Dallas Date Nights, I will be sharing 5 Unique Date Night Ideas in the DFW Metroplex each week for the next ten weeks. At the end of ten weeks, you will have 50 fresh ideas for dating in Dallas! Each week will have a theme, and this week's theme is Geek Out.
5 Geeky Dallas Date Nights
My husband and I are definitely geeks – you can see it in our board game closet, our t-shirt collection, and our DVD shelves, so of course it also shows up in our date nights! Dallas has unique geeky experiences that will make for date nights you will definitely remember. Here are my top 5 picks for geek date nights in Dallas:
1. Madness Games and Comics
Here's where our geek side really shines! Did you know that local comic book shops host weekly game nights? Some shops are set up more for serious gamers, but a couple of shops host board game nights that are perfect for experienced played and newcomers alike. One of our very favorite comic book shops is Madness Games and Comics in Plano, TX. And if you think these shops are all about Archie and his friends, think again! This genre of stores has expanded to include Star Wars, Doctor Who, Lord of the Rings, Harry Potter, and so much more. Of course they also feature the classics like Marvel and DC comics, so your favorite superheroes are well-represented, but they are right next to more board games, card games, and dice games than you even knew existed.
2. Alamo Drafthouse Cinema – Richardson
I know I said no 'dinner and a movie' date, but this is no ordinary theater! The Alamo Draft House has all the first run movies, but they also feature the best movies from years past. For example, this summer they are screening a Clue quote-along, Alien, and Pretty in Pink. They also host trivia nights and board games nights.
3. Dallas Comic Con
If you are looking for a unique date and you like any realm of science fiction, fantasy, action adventure, or comics, you should add Dallas Comic Con to your 'must see' list. Hundreds of people dress up in character (called cosplay), so you might be able to get a picture with Darth Vader, or even the Muppets! They have dozens of panels featuring celebrities. In the past, this has included Carrie Fisher from Star Wars, Nathan Fillion from Castle and Firefly, the famous comic creator Stan Lee. They have also featured cast of tv and movies like Doctor Who, The Walking Dead, and Harry Potter. This experience will make for a great unique date night!
4. Social Science at Perot Museum of Nature and Science
This may not fit exactly into the 'geek' category – it may be more of a 'nerd' offering, but it was definitely too cool to leave out! Not only is the Perot Museum housed in the coolest building in Dallas, it is filled with eleven exhibit halls plus traveling exhibits. They host special evenings called Social Science each month that is specifically for the 21 and older crowd featuring discussions, inventions, experiments, competitions, and more.
5. Pin Stack
For the kid in all of us, Pin Stack is a brand new facility in Plano featuring bowling, arcade games, bumper cars, a high ropes course, rock climbing walls, and laser tag. Recently the hubby and I had a little time after dinner on a quick date night, so we bought a game card and spent an hour competing in air hockey, racing cars, and playing skee-ball. We wound up only spending about $10 for the whole hour – way cheaper than a movie!
Did I miss your favorite geeky date night spot? Share your favorite date spot or leave a suggestion for next week's theme in the comments. Come back each week for 5 new Dallas Date Night Ideas!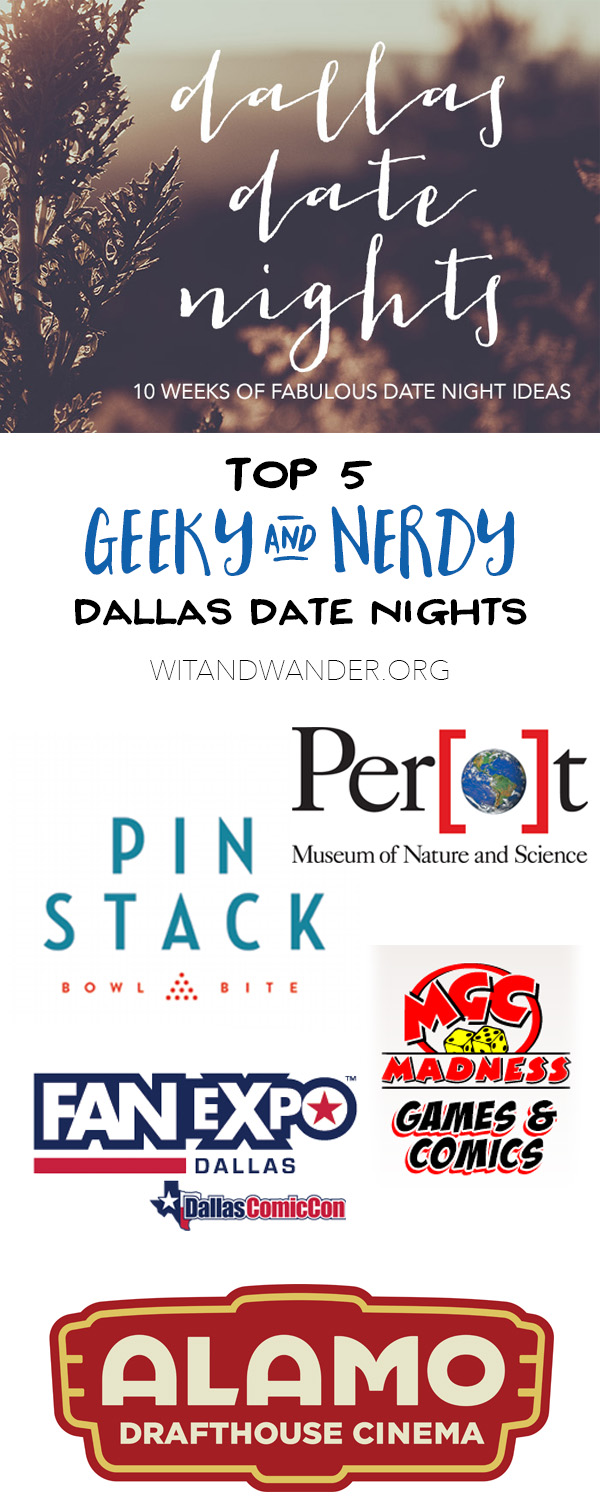 #DallasDateNights
Don't forget to share your date night photos on Facebook, Instagram, and Twitter with the hashtag #DallasDateNights. I will choose a few photos with that hashtag each week to highlight across social media. Make sure you join our party on Facebook, Instagram, and Twitter to get in on all the action. I am really looking forward to seeing your pictures!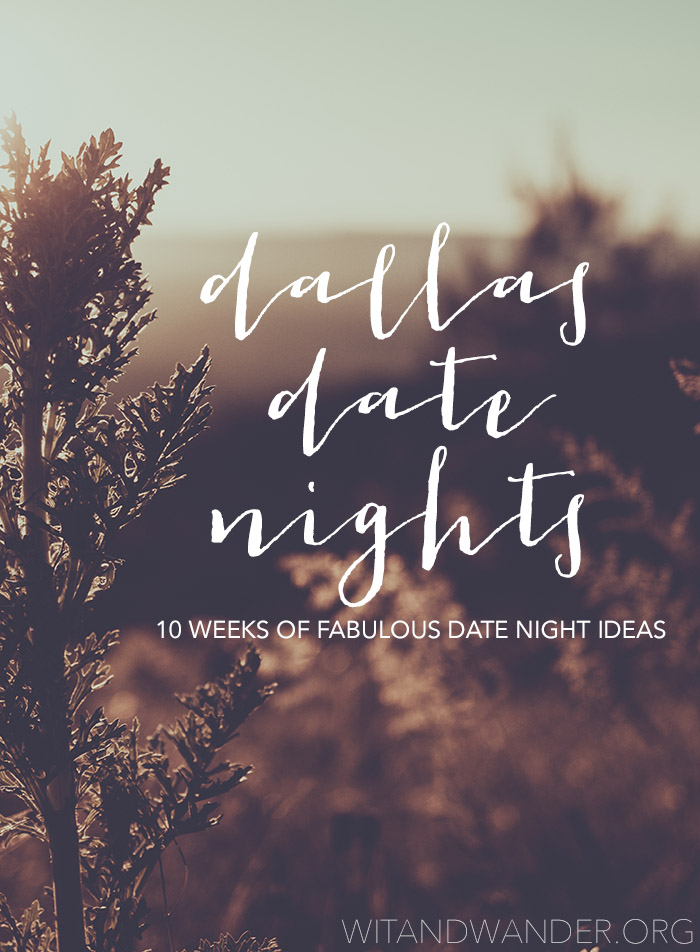 Click Here for your Free Printable Dallas Date Nights Guide
Catch Up on the Whole Series:
—
Like what you see on our blog? Join our mailing list to receive emails with freebies, projects, coupons and decor ideas to help you live a creative and joy-filled life. You can also follow us on Facebook, Twitter and Pinterest.