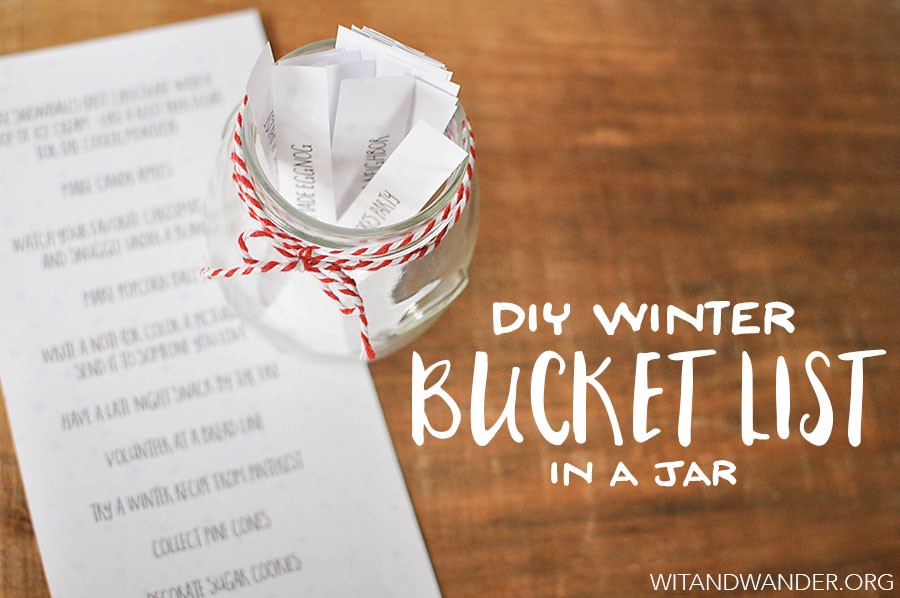 I love making Bucket Lists for our little family so that we never get 'stuck in a rut'. Especially when it's cold outside, it's so easy to come home, plop on the couch, and watch Netflix. Now don't get me wrong, I love Netflix, but I also love spending intentional time with my family and this DIY Winter Bucket List is one way to make sure that happens.
This Winter Bucket List in a Jar is so easy to make and hopefully it will give your family lots of ideas to add a little warmth into your winter. To make this project even easier, I created a Free Printable Winter Bucket List! You can add your family's favorite things to do in the winter to the jar, as well.
Click Here to Download the Winter Bucket List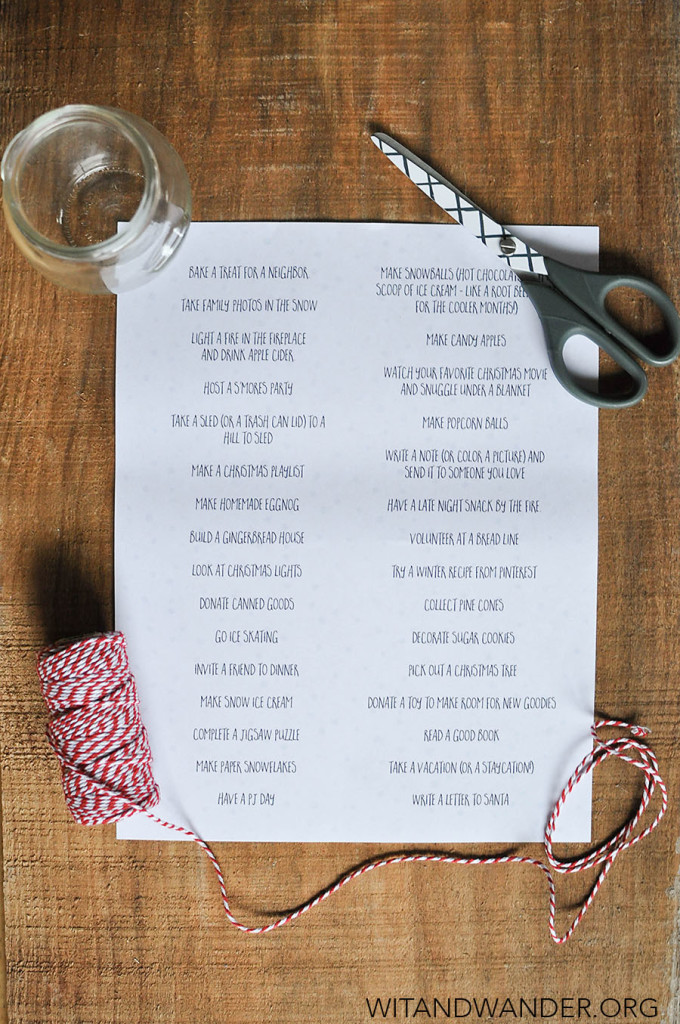 To make your own Winter Bucket List in a Jar, gather your supplies:
Your Printed Bucket List
Scissors
A Mason Jar
Baker's Twine
Cut the bucket list into strips. Then tie the baker's twine around the mouth of the jar.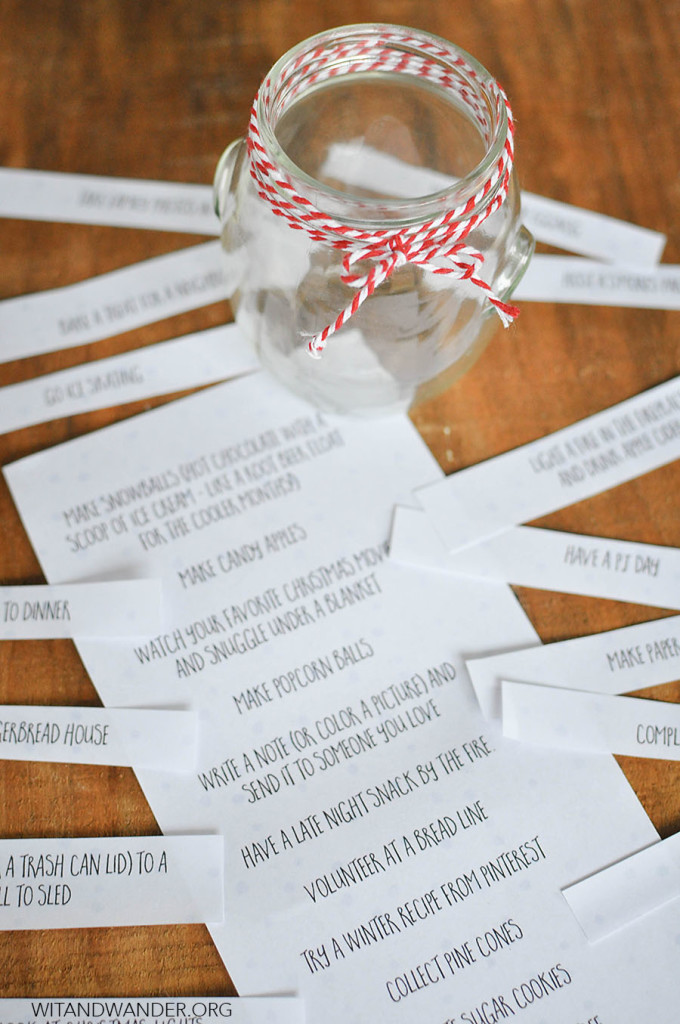 That's all it takes! You can add more activities to your jar as you think of them, so you can have a new jar each year!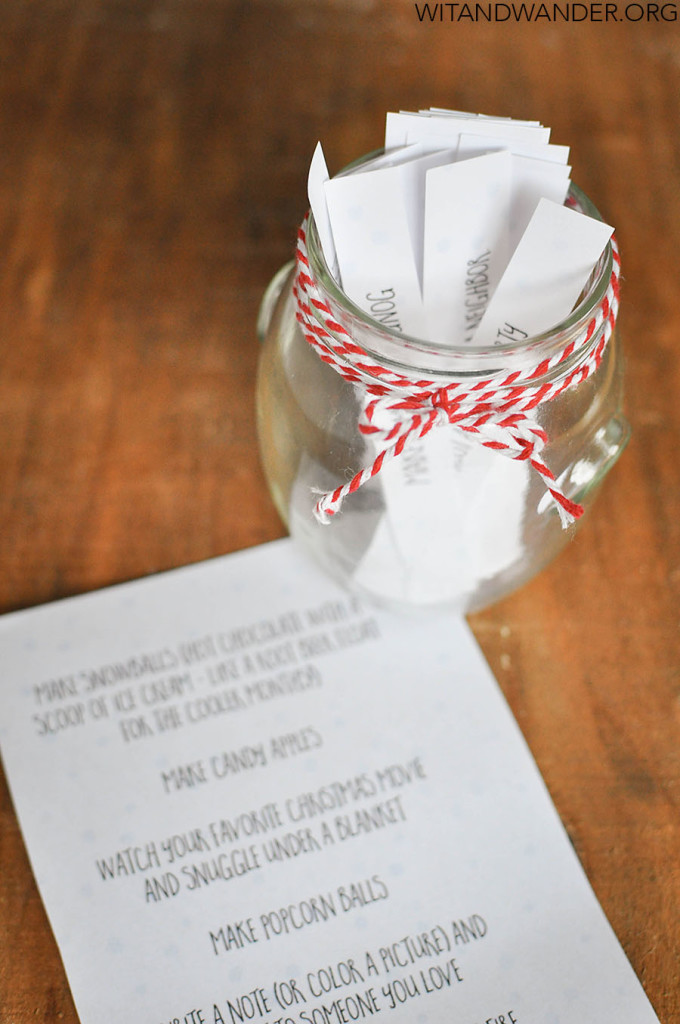 If you make a Winter Bucket List in a Jar for your family, show it off by posting a picture to Facebook or Instagram!

This post was originally shared November 21, 2015 on By Dawn Nicole.
—
Want more Free Printables and creative ideas for families? Join our mailing list to receive emails with freebies, projects, and decor ideas to help you live a creative and joy-filled life. You can also follow us on Facebook, Instagram and Pinterest and see more printables on Etsy.
SaveSave
Subscribe for a Free Print
Receive an exclusive print just for our subscribers and get updates when I add new free printables!