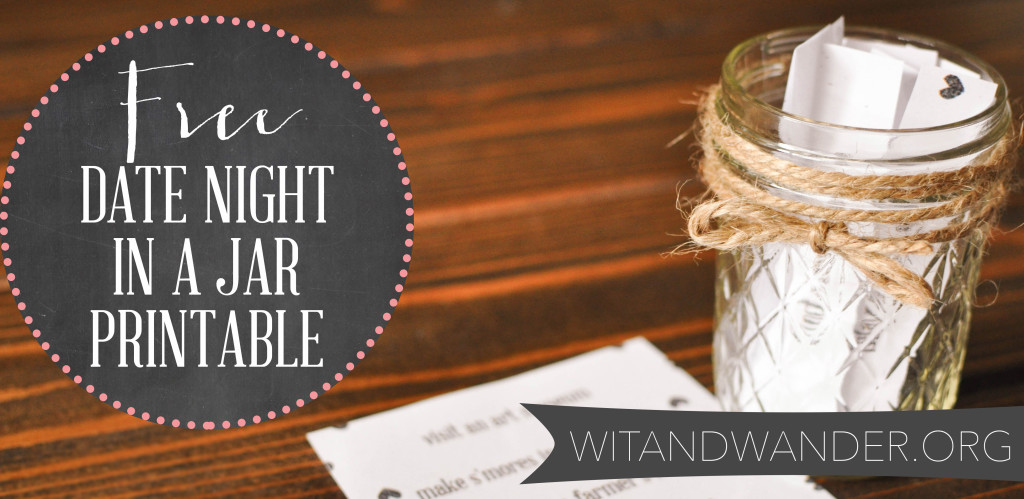 A great Date Night Jar can be your answer to that feeling that you're 'stuck in a rut' romantically and I've made it even easier with a free Date Ideas Printable.
It can be so difficult to plan a fun night out with your spouse. By the time of your date, you have probably already had to work hard to find a babysitter, get the house ready for company, and maybe even try to put on a bit of makeup. So when your husband asks, "What do you want to do tonight?", you probably respond with "I don't know, how about dinner at (insert your go-to date night restaurant) and a movie?"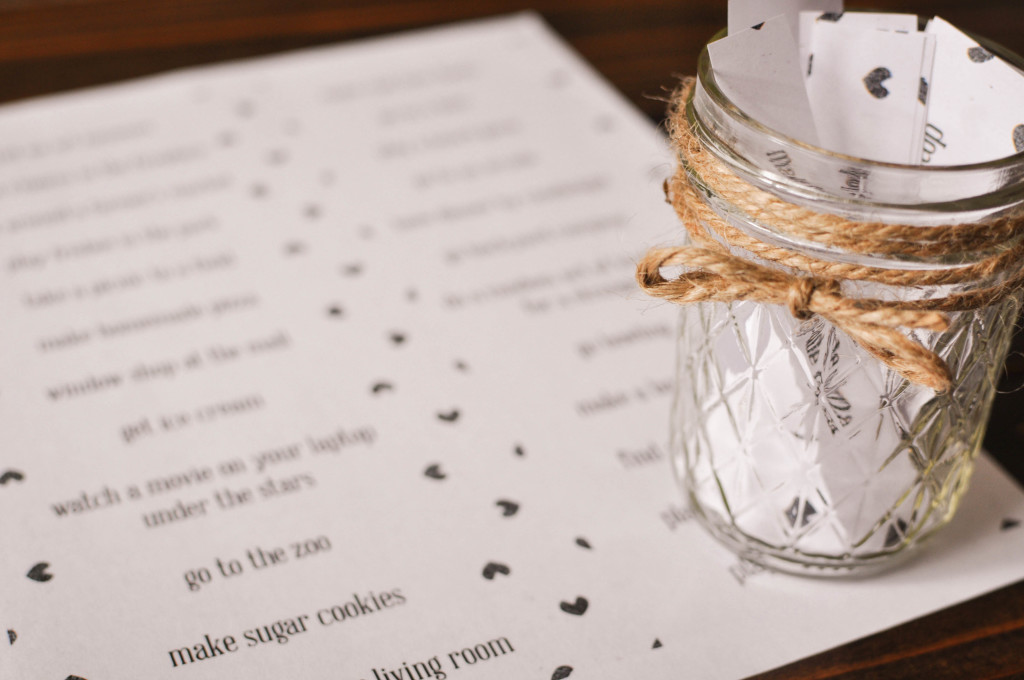 Of course, there's nothing wrong with dinner and a movie, but it can get old after awhile. My husband and I thought it would be fun to have a Date Night Jar, full of spur-of-the-moment ideas that are either free or very cheap. We each got to choose several things we like to do (some we pulled from 20 Spring Date Ideas and 20 Ways to Date Your Spouse in the Winter) and we put them in a jar on our bedside table. Now, anytime we can't come up with an idea for our date night, we just reach in the jar and have a plan – no thought required!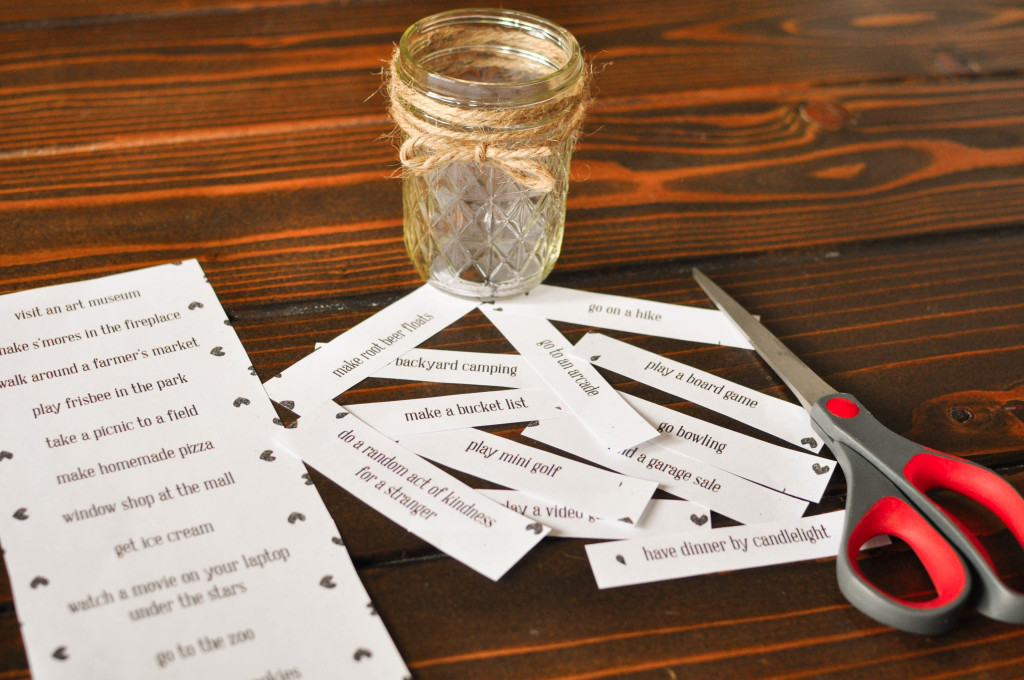 To help you make your own Date Night in a Jar, I have created a Free Printable full of fun date night ideas that you can print, cut into strips, and place in your jar. Feel free to add your own ideas. Show off your own Date Night Jar by posting pictures on our Facebook page!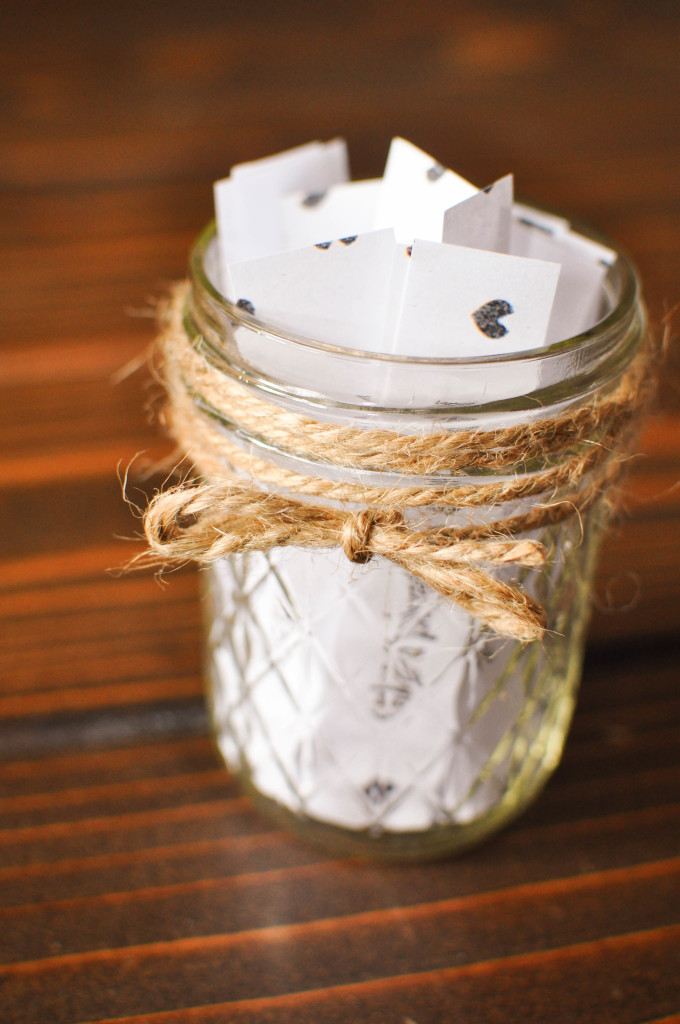 Bonus for those of you that live in North Texas – I have created Dallas Date Nights – a series of posts filled with more than 50 great date night ideas in the North Texas area. If you have any great date ideas I should add to my jar, share them with mein the comments!
Pin this DIY Date Night Jar + Date Ideas Printable for later: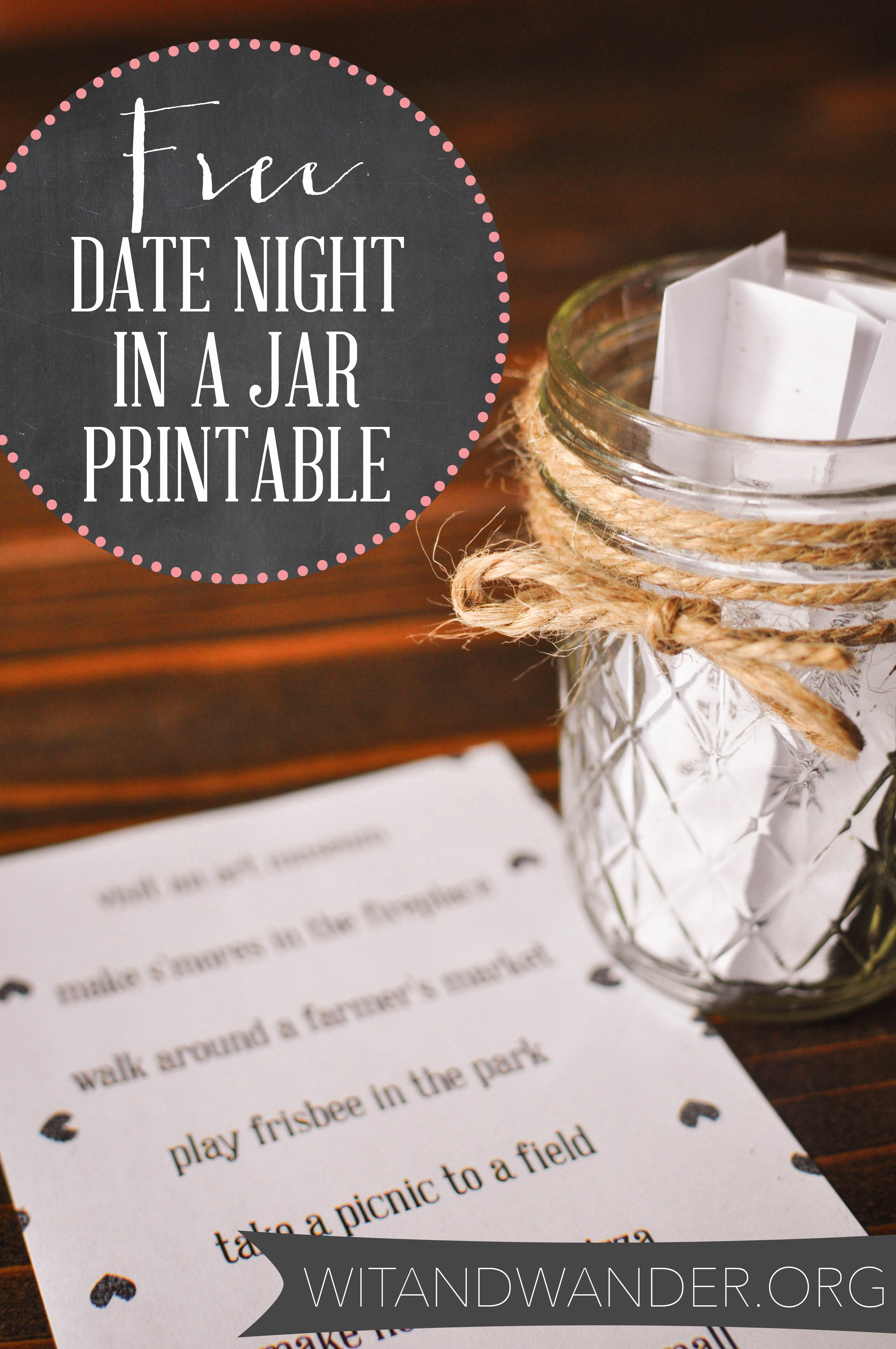 —
Want more Free Printables and creative ideas for families? Join our mailing list to receive emails with freebies, projects, and decor ideas to help you live a creative and joy-filled life. You can also follow us on Facebook, Instagram and Pinterest and see more printables on Etsy.
SaveSave