American Ninja Warrior Birthday Party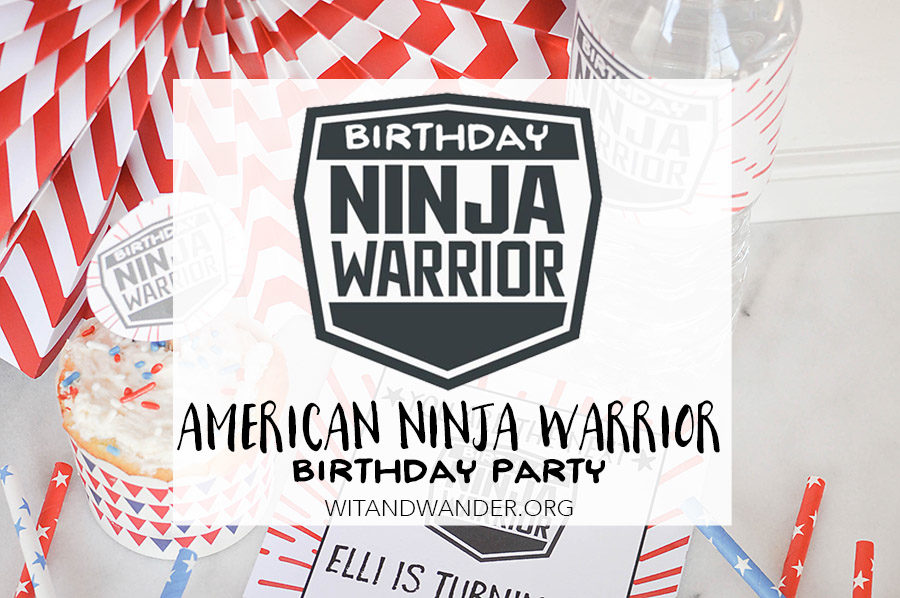 When I asked my daughter what she wanted to do for her 3rd birthday, without hesitation she yelled "Ninja Warrior!", ran across the room, and threw herself on the couch (her own personal obstacle course). She might just be a genius! I absolutely loved the idea, so I began planning my favorite birthday party ever.
Of course I had to share all the fun printables and creative ideas with you all just in case you have a crazy preschooler who also loves American Ninja Warrior!
American Ninja Warrior Birthday Party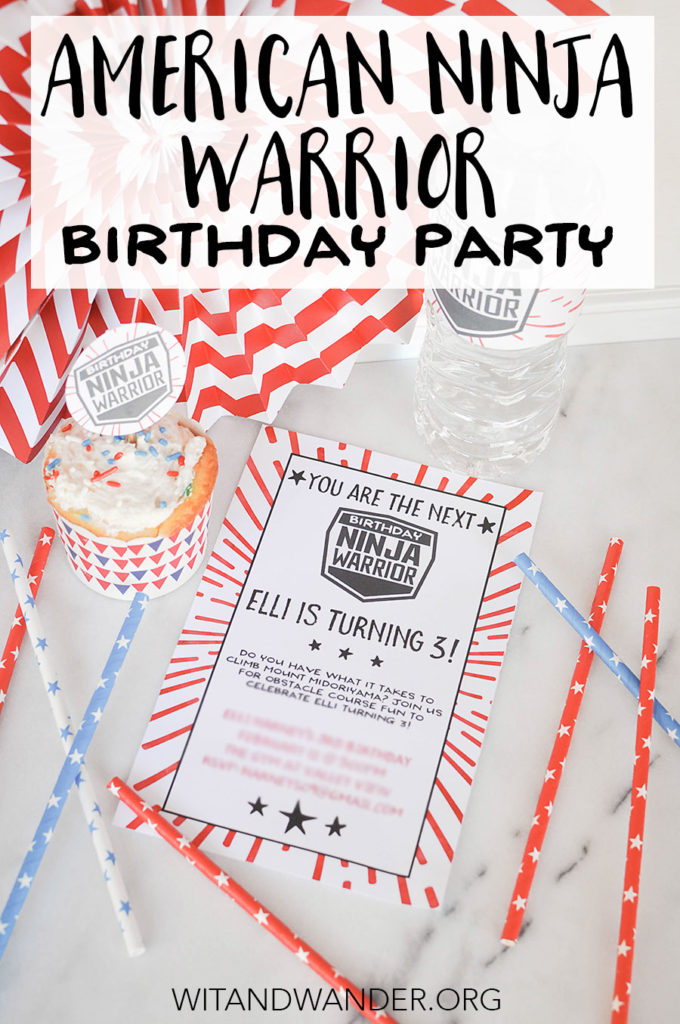 This party was perfect because it was great for both girls and boys (her friends are split pretty evenly) and they basically got to run around for the whole party. Some of my favorite details and decorations were found on the cake table.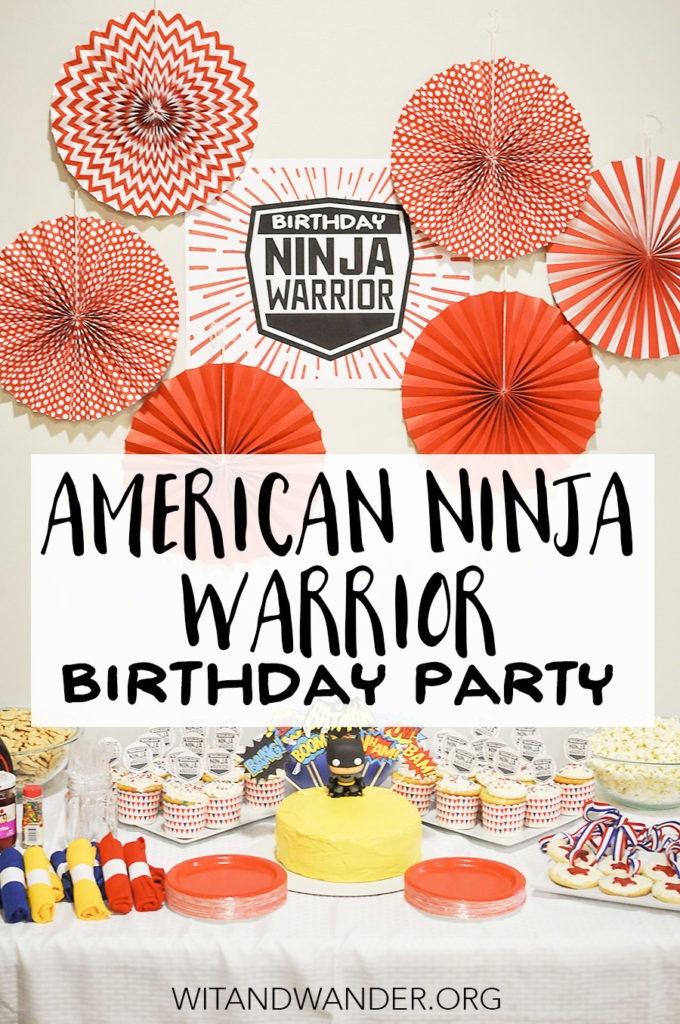 I printed this giant Birthday Ninja Warrior Banner and found red and white paper accordion fans (you can find similar ones here or here). You can download the printable banner with the rest of the printables below.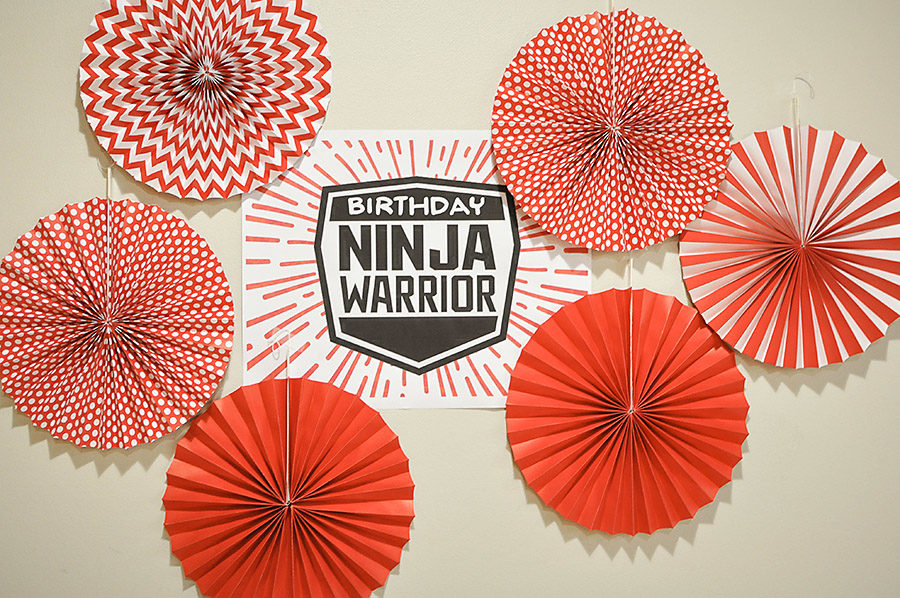 For food, I went with preschool classics – animal crackers, pretzels, and popcorn. I also made cupcakes and found these adorable paper wrappers. The key to decorating for this party is finding red, white, and blue decorations that aren't American Flags. You can look for stars and sunbursts in the theme colors.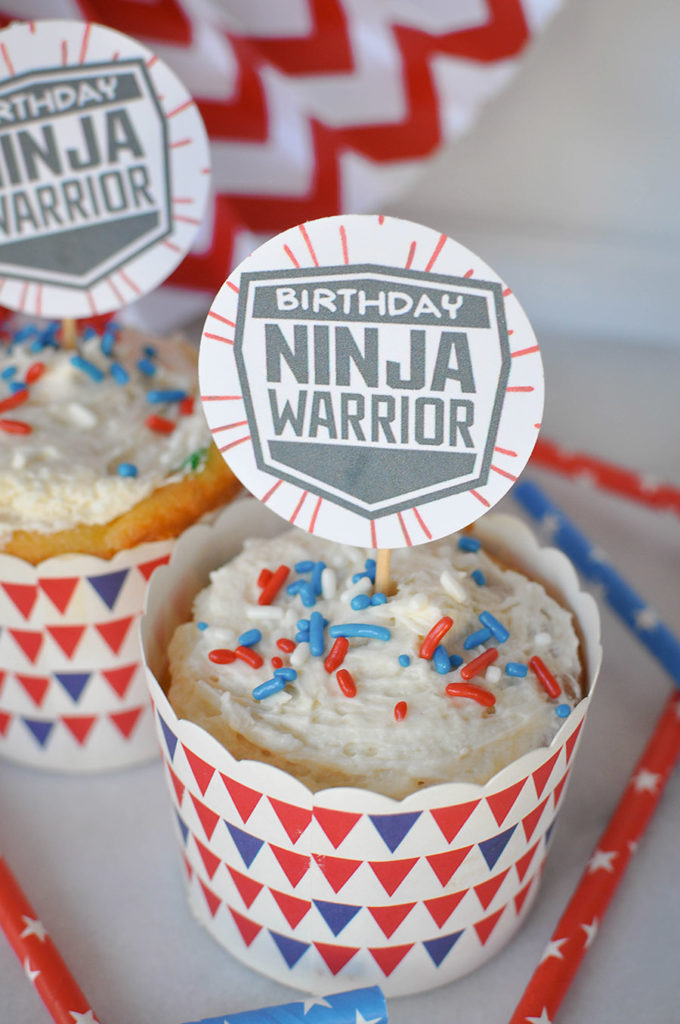 I also made some water bottle liners, which you can download with the printable pack below.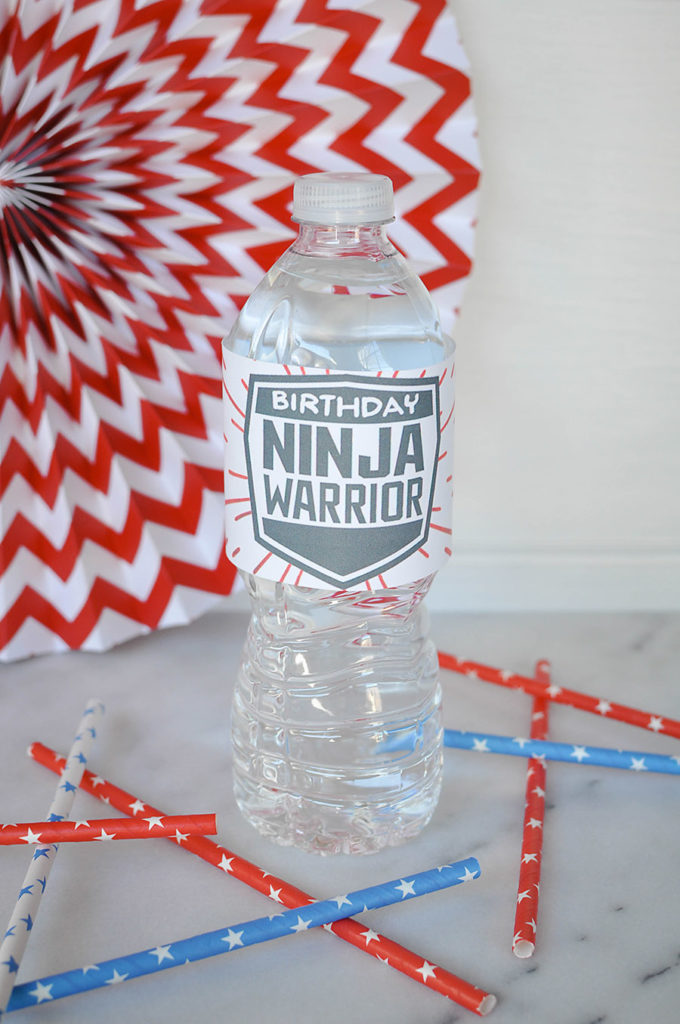 Birthday Ninja Warrior Obstacle Course
Now for the best part of the party – the obstacle course! We combined a few purchased items with some obstacles my handyman husband put together.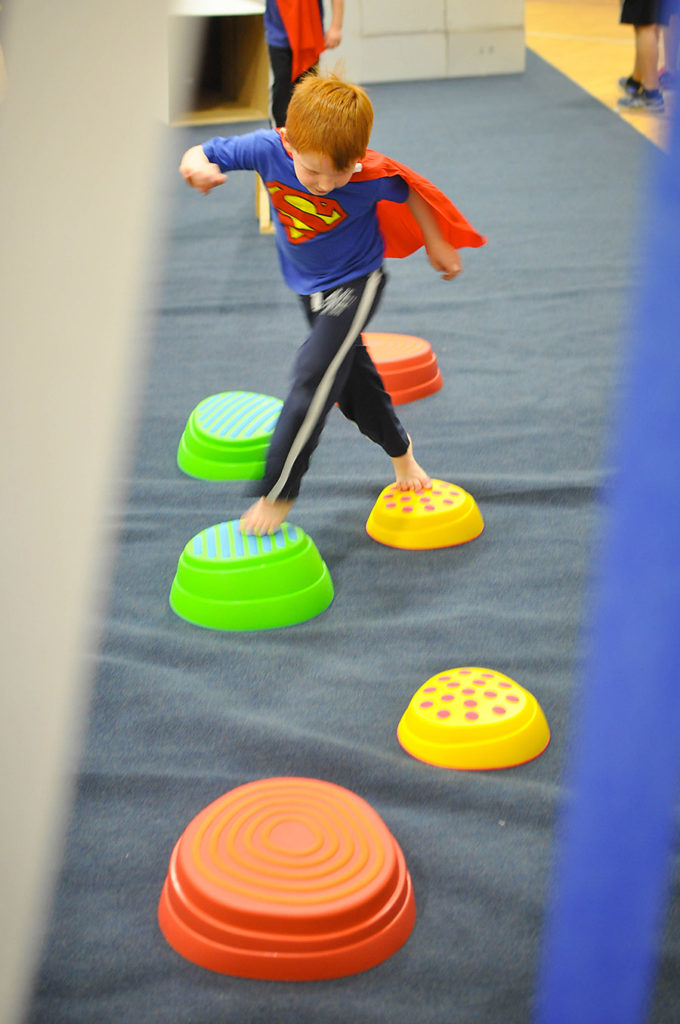 We started with these brilliant Rainbow River Stones. I was looking for something that mimicked the Floating Steps at the beginning of each American Ninja Warrior course. They also had to be age-appropriate for preschoolers and I wanted them to be practical after the party.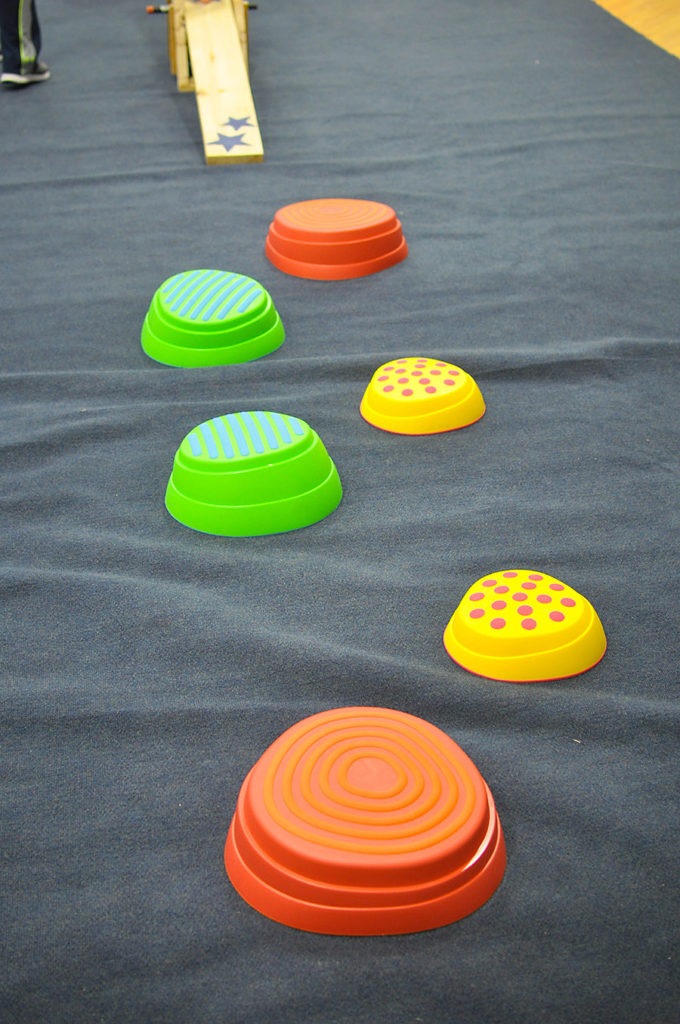 These Rainbow River Stones fit the bill perfectly. The preschoolers loved trying to leap from one stone to the next. They are also the perfect gross motor activity at home – my daughter has used them almost every day since her party creating her own obstacle course, climbing, jumping, and crawling over them for hours.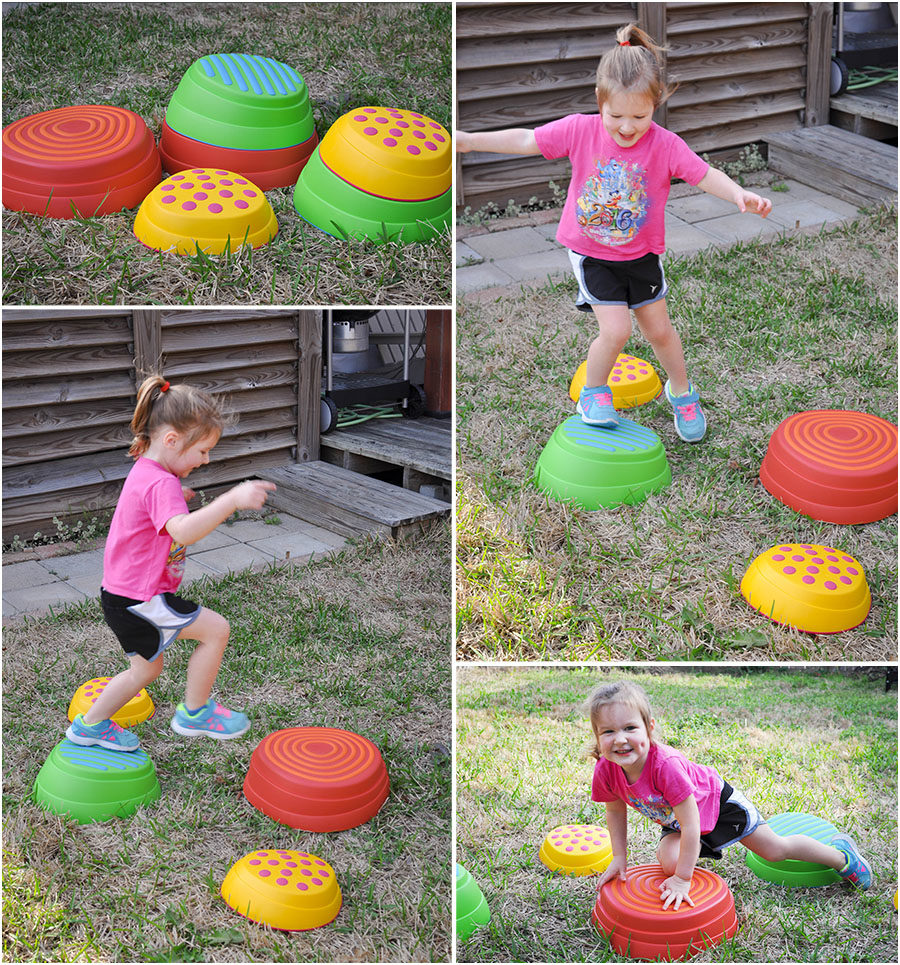 Next up was the teeter totter and balance beam, which my husband made. We will have a tutorial for you very soon if you want to create your own balance beam or teeter totter! The stencil he used to spray paint the stars on the obstacles is included in the printable pack.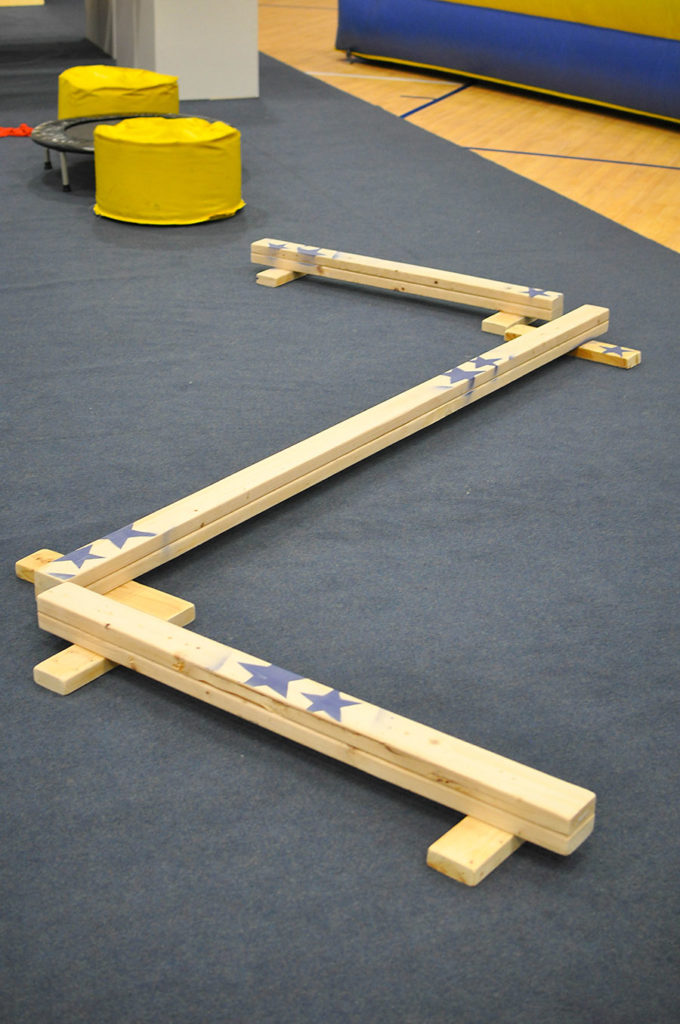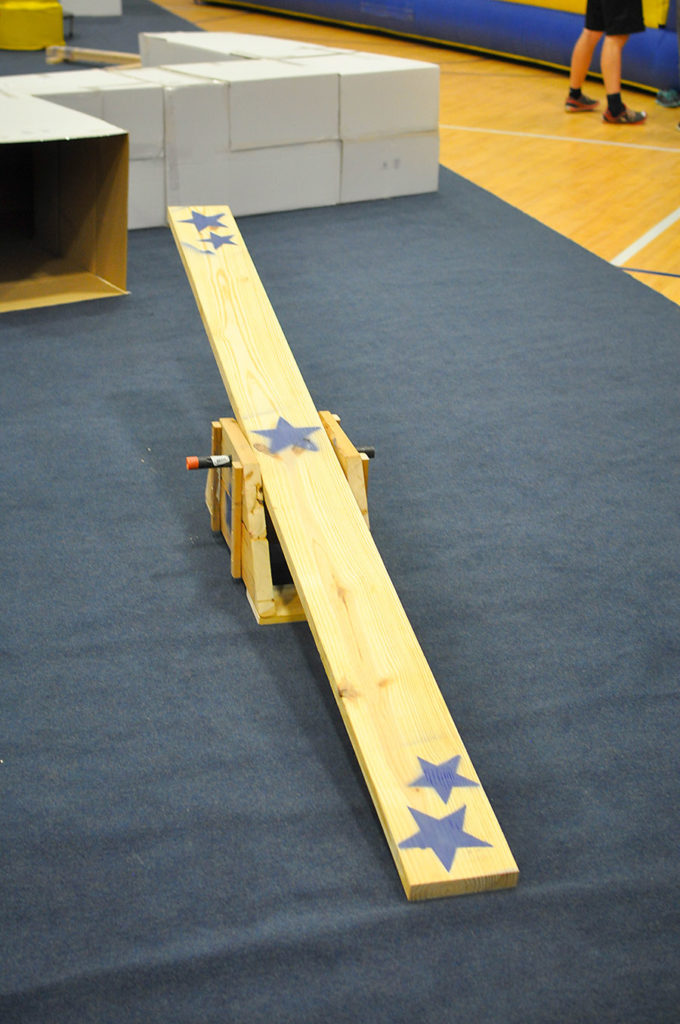 Then we created a tunnel out of giant cardboard boxes for the kids to crawl through, which led to a mini-trampoline.
After going under another obstacle made of boxes, they finally reached their own preschool-sized Mount Midoriyama, the Rock Wall. A tutorial for the rock wall will also be coming in the next couple of weeks, but I will give you a hint and tell you that we purchased these Large Rock Climbing Holds to make the wall.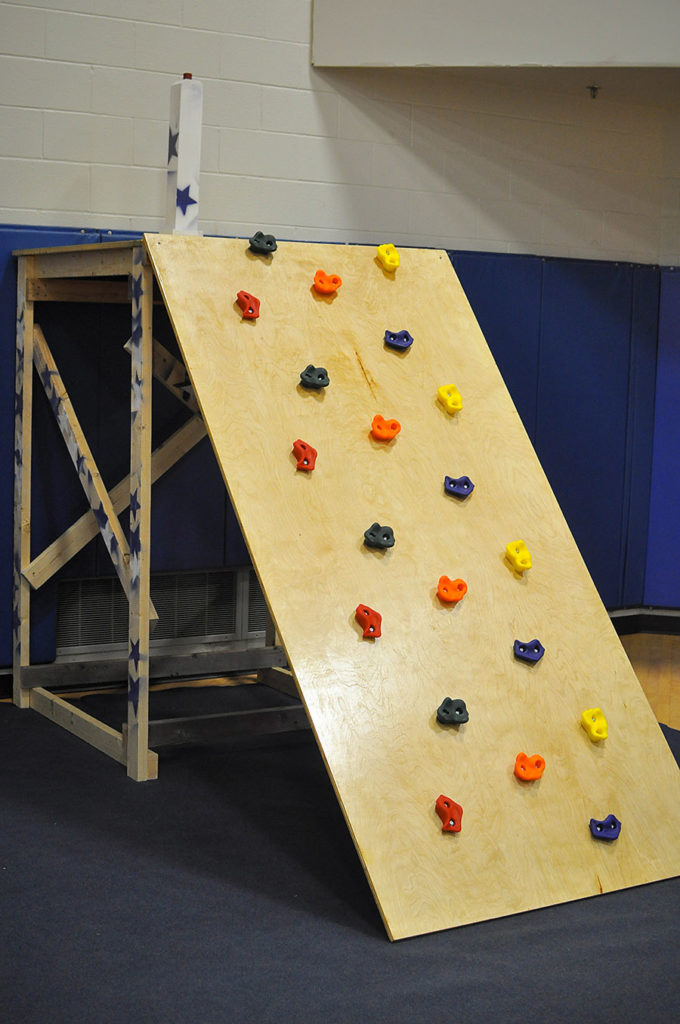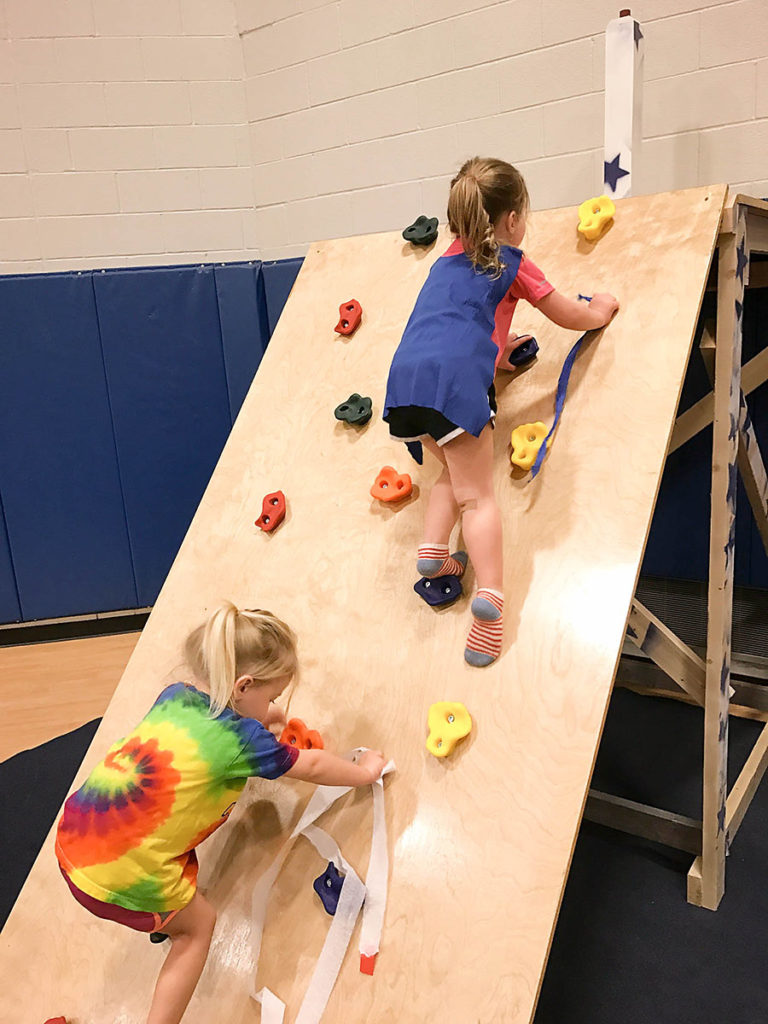 When the kids finished the course, they received a sugar cookie medal.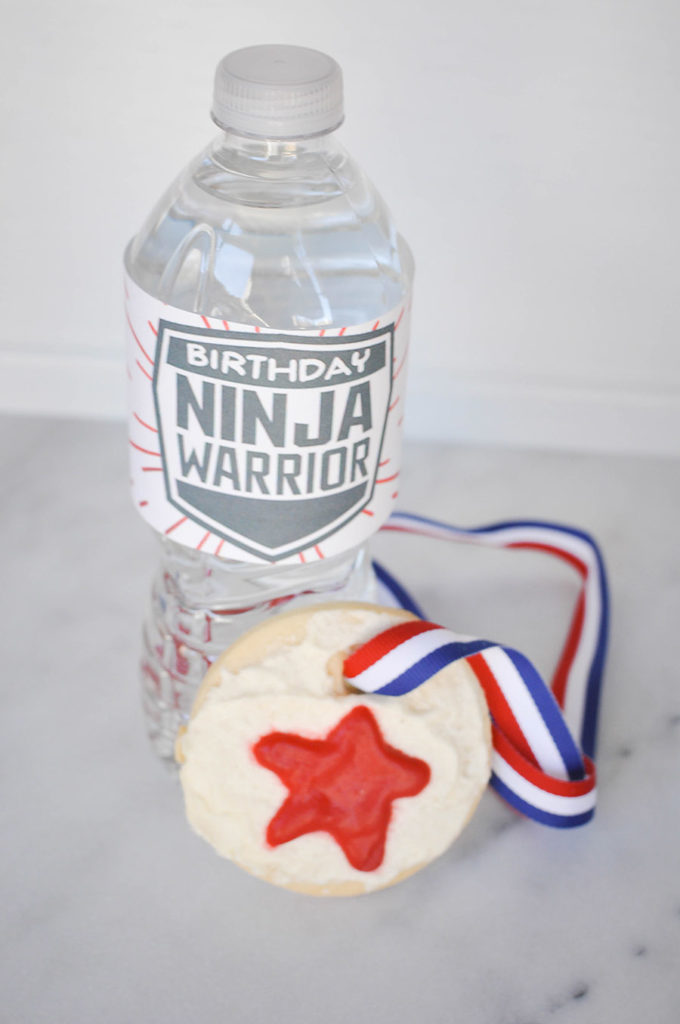 Birthday Ninja Warrior Free Printables
I also designed some printable invitations to go with the theme. These invitations are specific to my daughter, but I created some generic printable invitations, which you can download by clicking the pink box below these photos.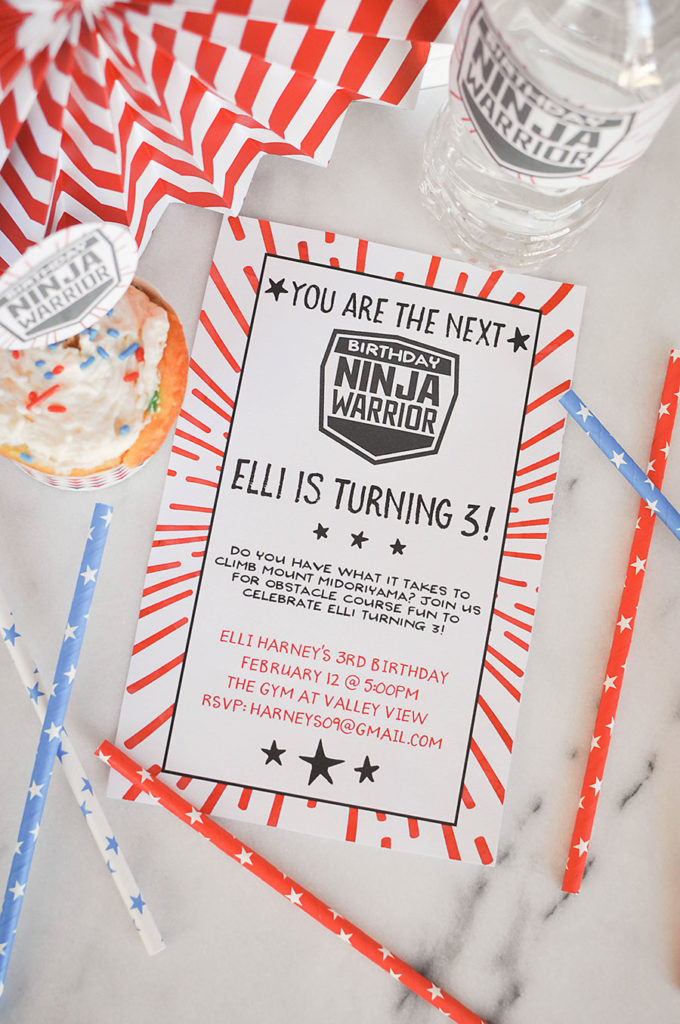 Click Here to Download the American Ninja Warrior Birthday Party Free Printables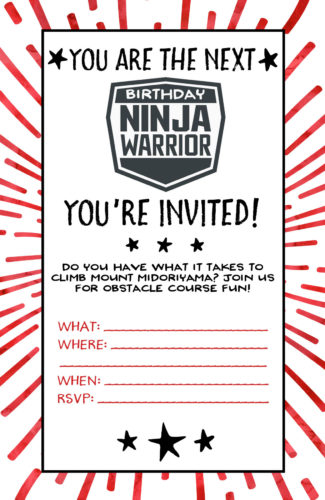 Here are a few other details from the party:
I hope you like this American Ninja Warrior Party as much as I do!

If you like it, be sure to share it with your friends on Facebook or Pinterest! Let me know in the comments how you plan to celebrate your little Ninja Warriors!
—
Like what you see on our blog? Join our mailing list to receive emails with freebies, projects, coupons and decor ideas to help you live a creative and joy-filled life. You can also follow us on Facebook, Twitter and Pinterest.
Subscribe to the Newsletter for Free Updates
Subscribe to get DIY projects, recipes, and tips to live simply and create beautiful things delivered right to your inbox.