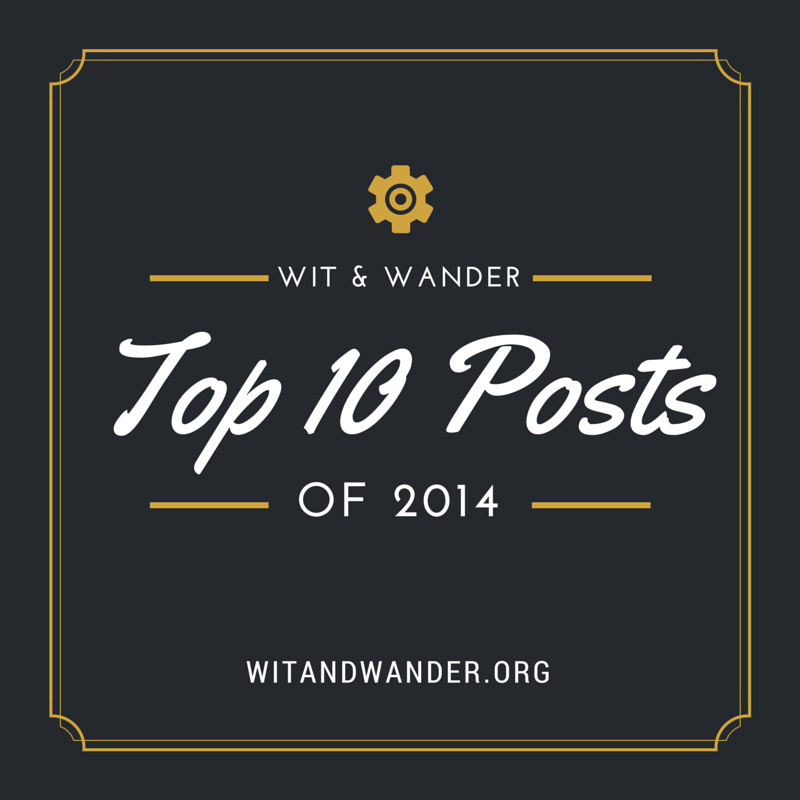 Can you believe it's already 2015? I lost my brain back in February, so I really feel like last year just flew by. I thought it might be fun to feature the "Top Ten" posts on Wit & Wander in 2014 – meaning the posts that have gotten the most traffic during the 2014 calendar year. This almost seems like just a reflection of my year – from learning to make baby food to trying to figure out how to date my husband with a baby and everything in between. I am looking forward to 2015 and already have some really exciting plans in the works. Let me know in the comments if there is anything you'd love to see on Wit & Wander in 2015!
Without further ado, I give you…the Wit & Wander's Top 10 Posts of 2014!










—
Like what you see on our blog? Join our mailing list to receive emails with freebies, projects, coupons and decor ideas to help you live a creative and joy-filled life. You can also follow us on Facebook, Twitter and Pinterest.
Subscribe to the Newsletter for Free Updates
Subscribe to get DIY projects, recipes, and tips to live simply and create beautiful things delivered right to your inbox.