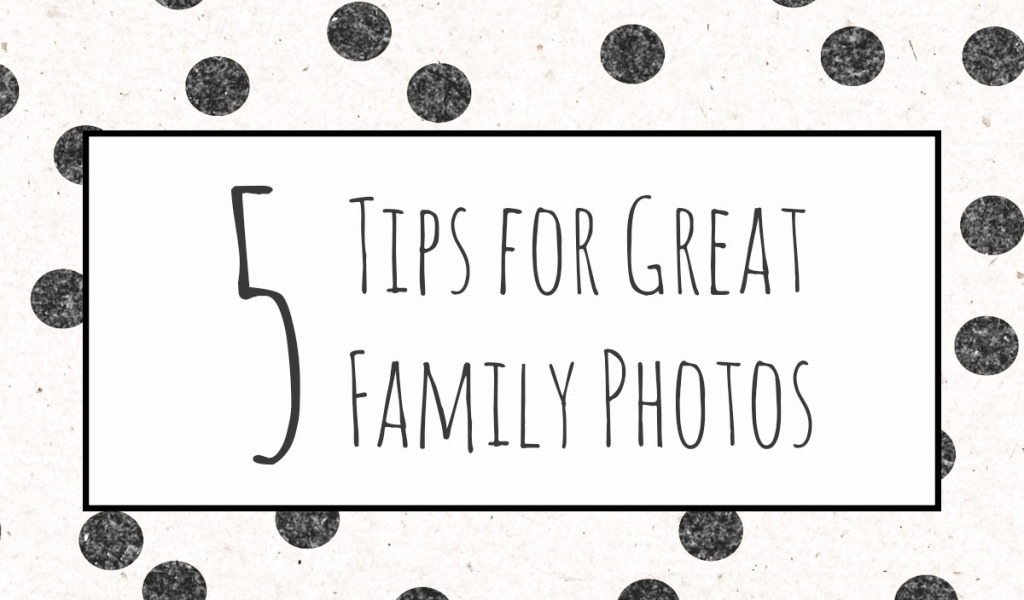 My daughter is only nine months old and I already feel like she is growing up so fast! Over and over again I talk to moms who are asking where the time has gone. That's one of the main reasons I love photography – it's a great way to capture exactly how your family looks right now. Those images will be precious memories for years to come. And whether you are looking for the perfect picture for your Christmas cards, framing a photo in your home, or filling a photo calendar for Grandma's gift, fall is the perfect time of year for pictures! If, however, the mere thought of trying to wrestle your family out the door ready for pictures is enough to make your head spin, check out these 5 Tips for Great Family Photography to make your experience a little easier:
1. Don't Match, Coordinate!
"What should we wear?" This is the first thing people (alright…moms!) worry about when planning their photo session. Gone are the days of the matching plaid shirts or all denim outfits! A good place to start is to choose 2-3 colors and
coordinate from there. If your colors are navy and green, mom could wear a green dress with a jean jacket, dad could wear a shirt solid navy shirt, daughter could wear a blue dress with green accessories, and son could wear a green polo.
Here's a great resource with several examples.
Don't be afraid to mix solids and prints, but make sure the prints aren't too busy or they will be distracting. Also, be sure to dress for the weather – chances are you will be outside! Layers are always a good idea and look fantastic on camera. You will probably also be sitting or kneeling, so think about dress length and if daughter is wearing a dress, add a diaper cover.
2. Think about comfort
If you schedule a photo session during your toddler's nap time, you will probably have a grumpy toddler. If your session takes place when you usually eat dinner, your kids (and probably your spouse!) will be more short-tempered. In our house, we have a name for that hungry and angry combination, 'hangry', and you wouldn't want to see pictures of any of us in that state! Try to allow your kids to be well-rested and bring snacks and drinks for them during the shoot. I would just leave the Cheetos at home unless you're going for a streaky orange look.
3. Talk with your photographer
Let your photographer know your expectations for the session. If you want one great photo to hang in your living room, let the photographer know up front. If you are hoping to create a photo book for the grandparents for Christmas, mention it to your photographer so she can adjust the way she shoots. If you want to incorporate an important prop, let them know ahead of time so they have time to brainstorm good ideas! Also, don't try to trick your photographer. If you are bringing extra people (grandparents, friends, etc.) or are looking for a few extra head shots, it's probably not a problem, but let your photographer know so she can prepare and allot time to get all the pictures you need.
4. Be Yourself
Don't try to be the perfect family you've seen on Pinterest. First, you have to understand that the photos on Pinterest represent that photographer's very best work. The lighting, people, clothing, and weather all came together to create that perfect shot. The chances of recreating that perfect shot are slim, but if you trust your photographer you will likely get your own perfect shot. There is nothing wrong with getting ideas from Pinterest (in fact, it's encouraged!), but don't spend your entire session trying to recreate that one shot. A better idea would be to make a Pinterest board full of photos you love, then find a photographer whose portfolio is in a similar style. You are more likely to be happy with your photos and get some shots that are uniquely 'you'.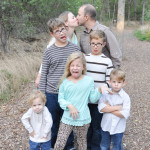 5

. Don't be afraid to be goofy

Some of your most precious photos will be of your family being their goofy selves Those are the photos that will show up in a wedding slideshow and in the next generation's 'Throwback Thursday'. Does your toddler make silly faces whenever he sees a camera? Does your preteen strike a pose? Don't expect your family to be someone else during their photo session. Instead, embrace the silly!
What did I miss? What tip has helped you to capture great family photos?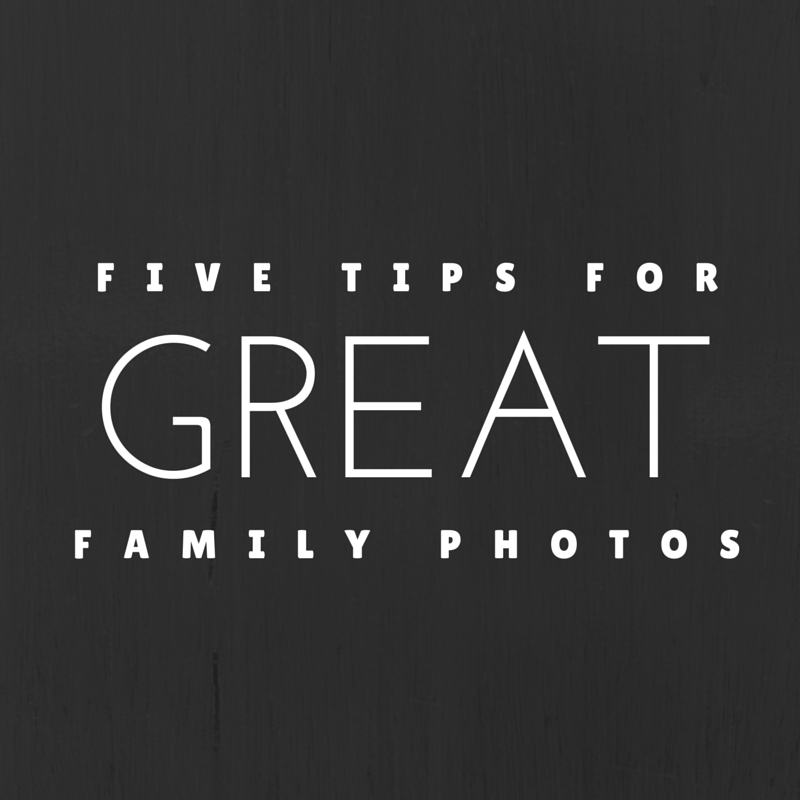 —
Like what you see on our blog? Join our mailing list to receive emails with freebies, projects, coupons and decor ideas to help you live a creative and joy-filled life. You can also follow us on Facebook, Twitter and Pinterest.
Subscribe to the Newsletter for Free Updates
Subscribe to get DIY projects, recipes, and tips to live simply and create beautiful things delivered right to your inbox.