This Complete Labor & Delivery Hospital Bag Checklist will help you know how to pack a hospital bag and get your pregnancy hospital bag prepared.


Trying to decide what to pack in a Hospital Bag for Labor & Delivery is no easy task. In the past, I have mentioned the 10 Things No One Tells You to Put in Your Labor & Delivery Hospital Bag, but now it's time for me to share my whole packing list so that you can print it out and use it yourself!
When I was preparing to give birth to our daughter, I looked through dozens of lists and scoured through books and blog posts, but I didn't feel like there was a checklist that really fit my needs. Most of the lists I saw included Monogrammed Bath Robes and Personalized Pacifier Holders and that's just not me. I like to be prepared, but I am fairly practical.
Eventually, I decided to create my own packing list and work from that document. When one of my best girlfriends got pregnant, she asked if she could borrow my packing list and I realized that lots of moms-to-be might be looking for a thorough, practical Labor & Delivery Hospital Bag Checklist. That's when I decided to share my personal packing list with all of you!
DOWNLOAD THE HOSPITAL BAG CHECKLIST
Did I miss anything? What did you love having in your hospital bag? What did you pack that you didn't end up using? I would love to hear from you – leave a comment below!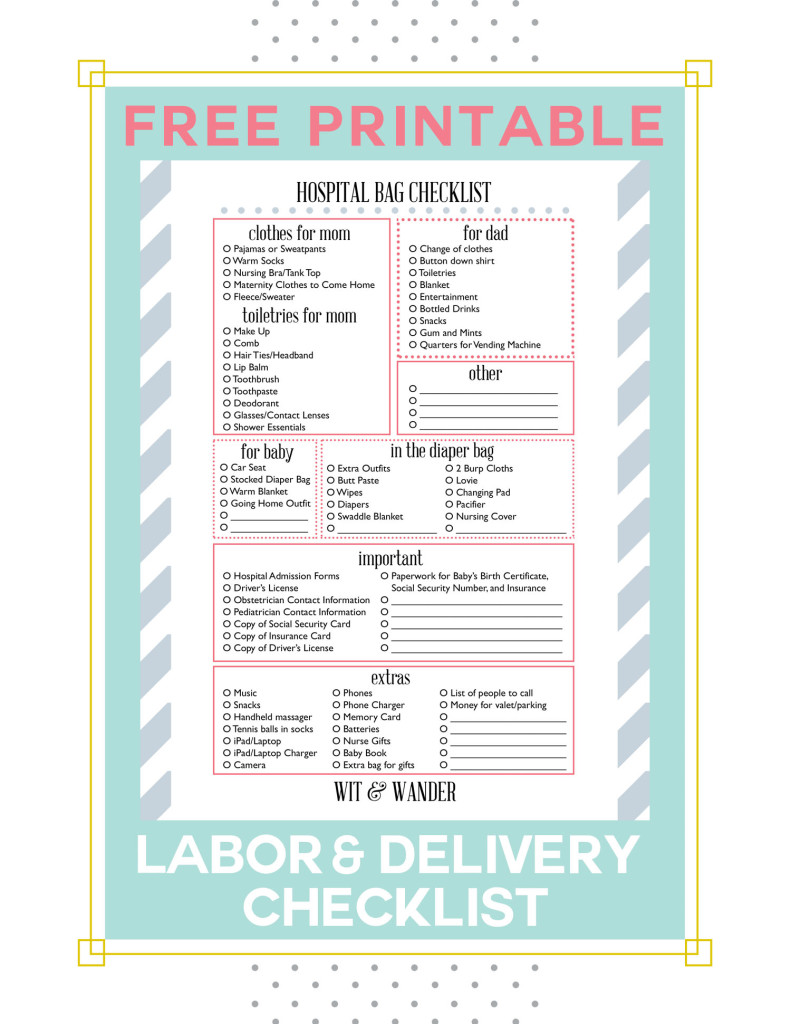 —
Want more Free Printables and creative ideas for families? Join our mailing list to receive emails with freebies, projects, and decor ideas to help you live a creative and joy-filled life. You can also follow us on Facebook, Instagram and Pinterest and see more printables on Etsy.
SaveSave