Indulge with a Simple Summer Treat – these Frozen Lemon Dreams will be the hit of your summer get together.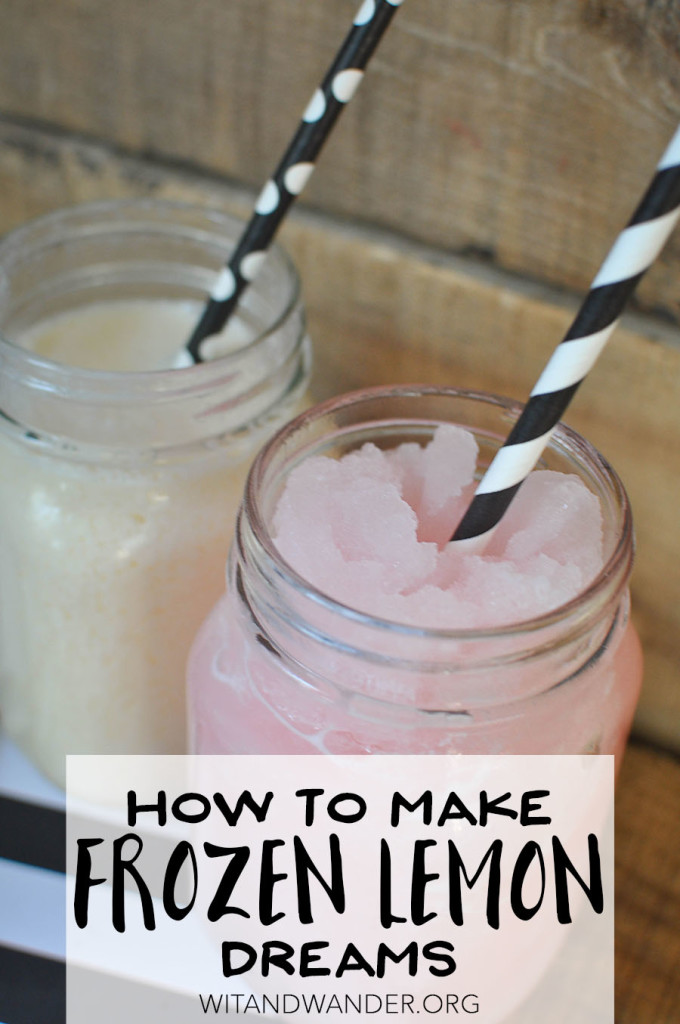 Nothing says summer quite like a cold treat and one of our favorite indulgences this summer has been Frozen Lemon Dreams. These cool, creamy drinks are part milk shake, part dreamsicle, and a whole lot of delicious packed into a glass.
Made from only three ingredients, Frozen Lemon Dreams are deceptively simple to make but incredibly satisfying on a summer day.
Here's a video showing the whole process:
Are you getting thirsty!? Let's get to the recipe!
Frozen Lemon Dreams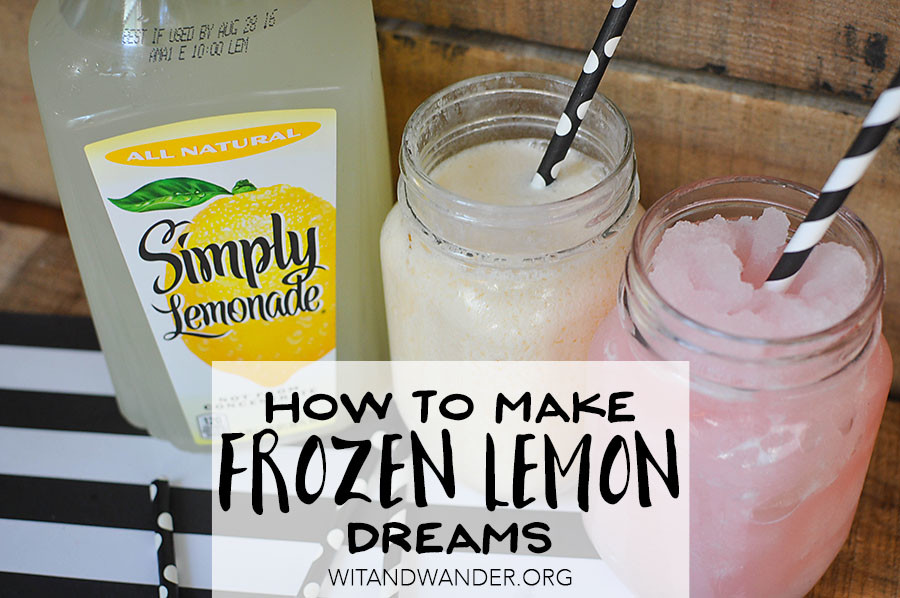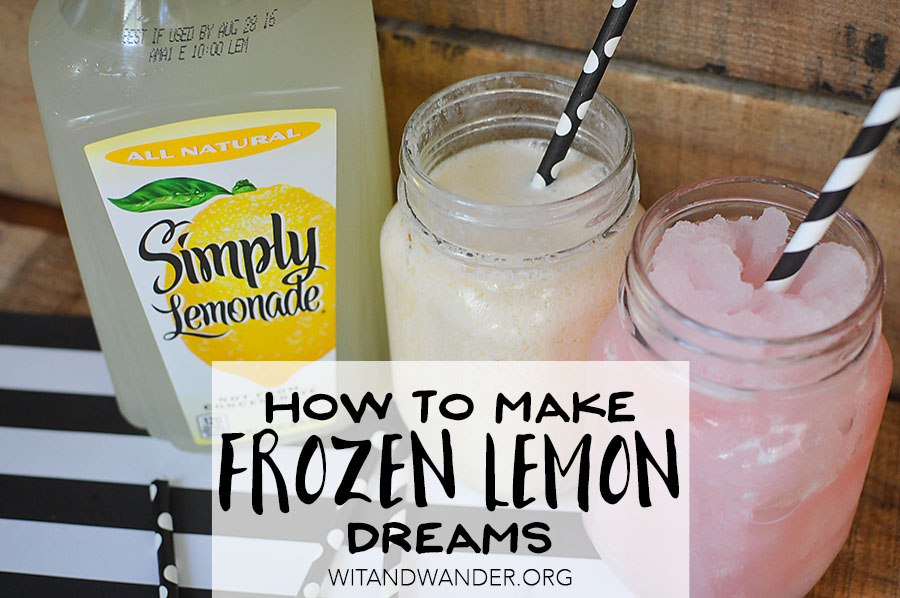 There are a couple of variations to this recipe – you can use Simply Lemonade to make Frozen Lemon Dreams or you can mix it up and use Simply Lemonade with Raspberry to make Frozen Lemon Raspberry Dreams. Or…you can be like me and make both – because life is just better that way.
Start by pouring your lemonade and ice into a blender. Blend them together just until there are no large chunks of ice – it should be a slushy consistency.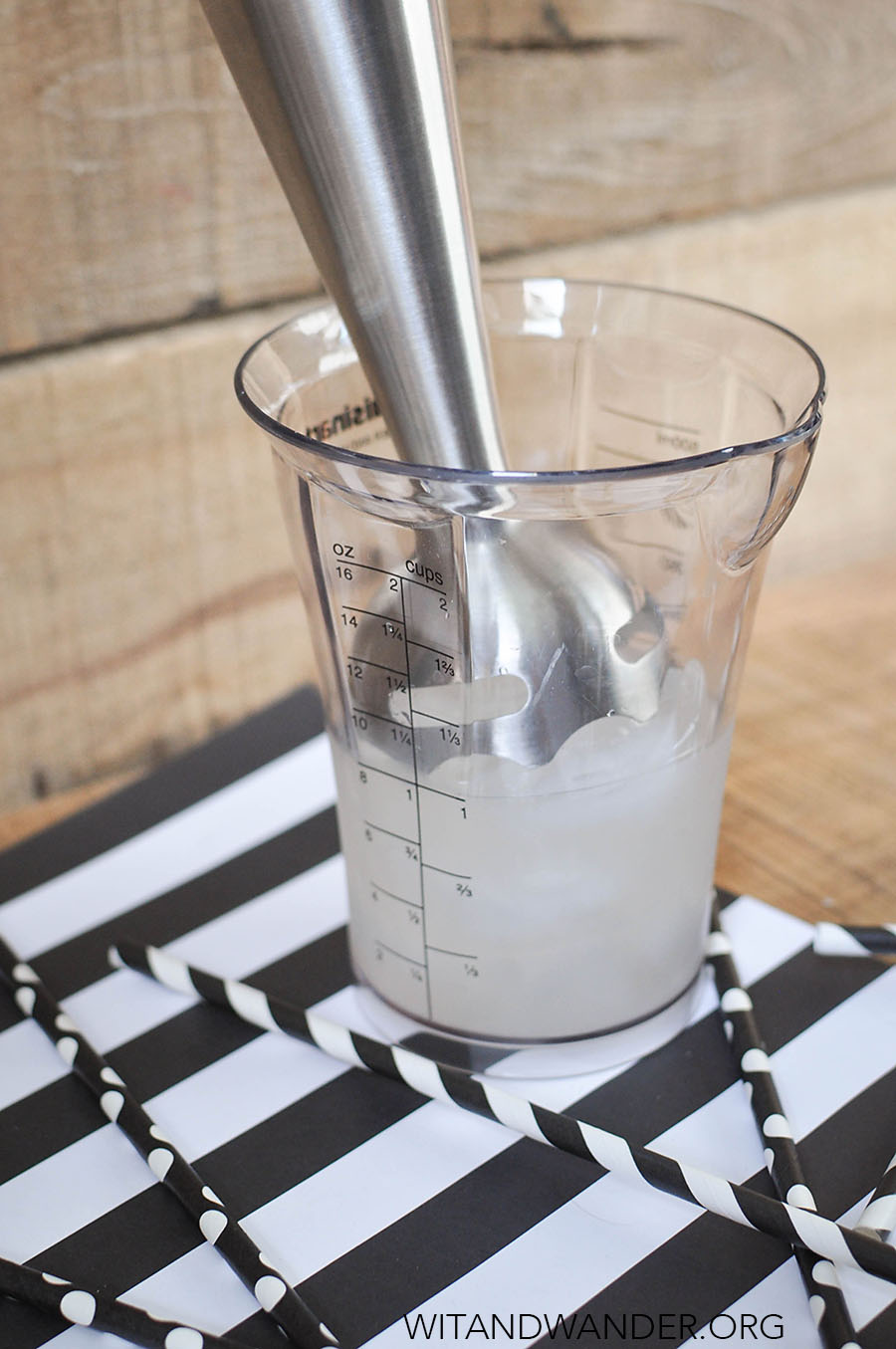 Then add a scoop of vanilla ice cream and blend until smooth. This will give the Frozen Lemon Dream its creamy twist. If you really want to take this drink to the next level, try making your own homemade vanilla ice cream in a mason jar. Oh. My. Word. It is divine!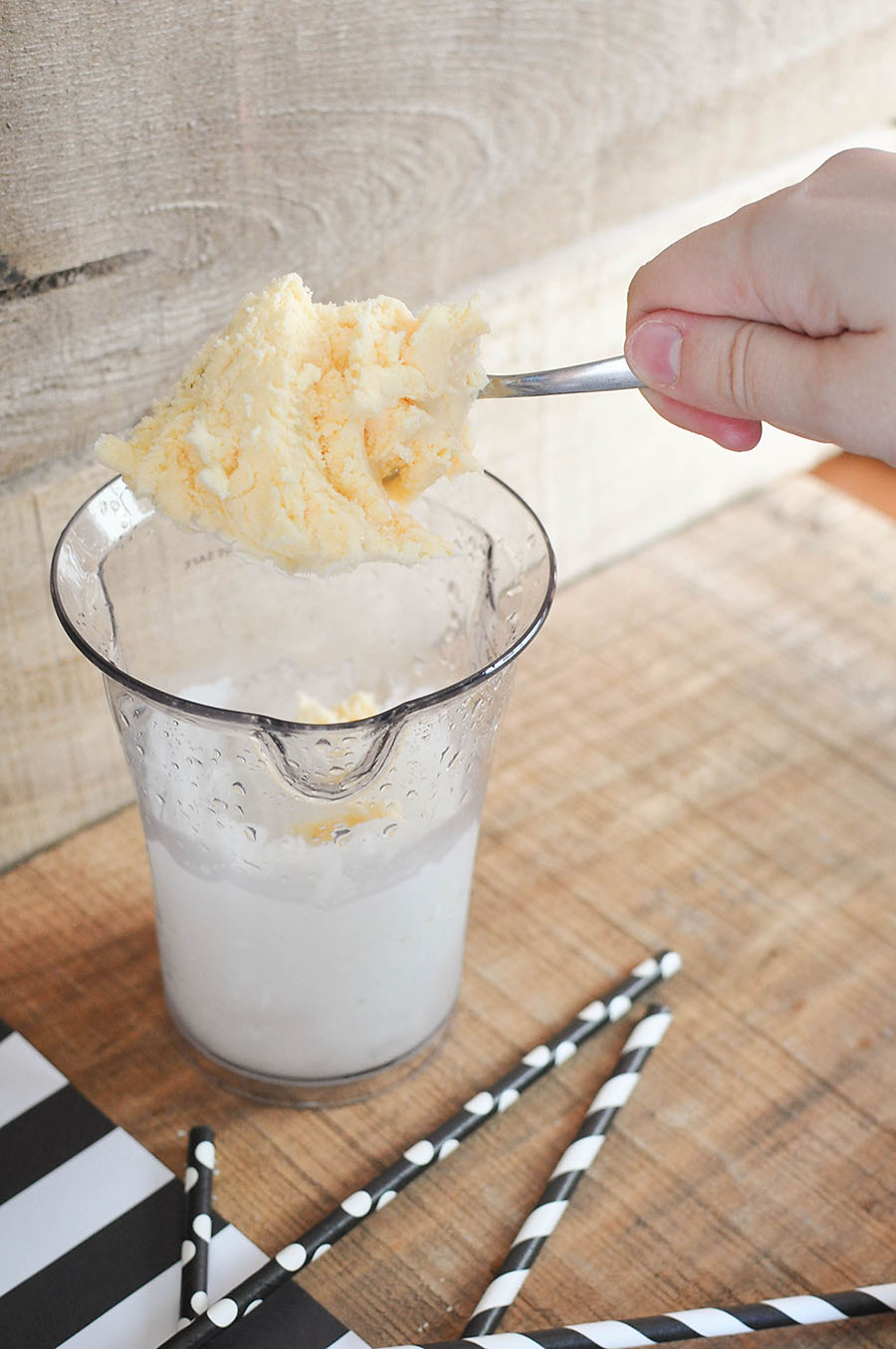 Pour it into a glass and enjoy!
Here's a handy printable recipe:
Frozen Lemon Dreams
2016-07-20 11:59:27
Ingredients
1 cup crushed ice
2 cups Simply Lemonade
1 heaping scoop of ice cream
Instructions
Blend together the ice and lemonade until it reaches a slushy consistency.
Add in the ice cream and blend until smooth.
Pour into frosted glasses and enjoy.
Notes
For a different flavor, try it with Simply Lemonade with Raspberry.
Our Handcrafted Life http://ourhandcraftedlife.com/
If you're serving these at a party, set a few mason jars in the freezer a few hours before the event to give them a nice coating of frost.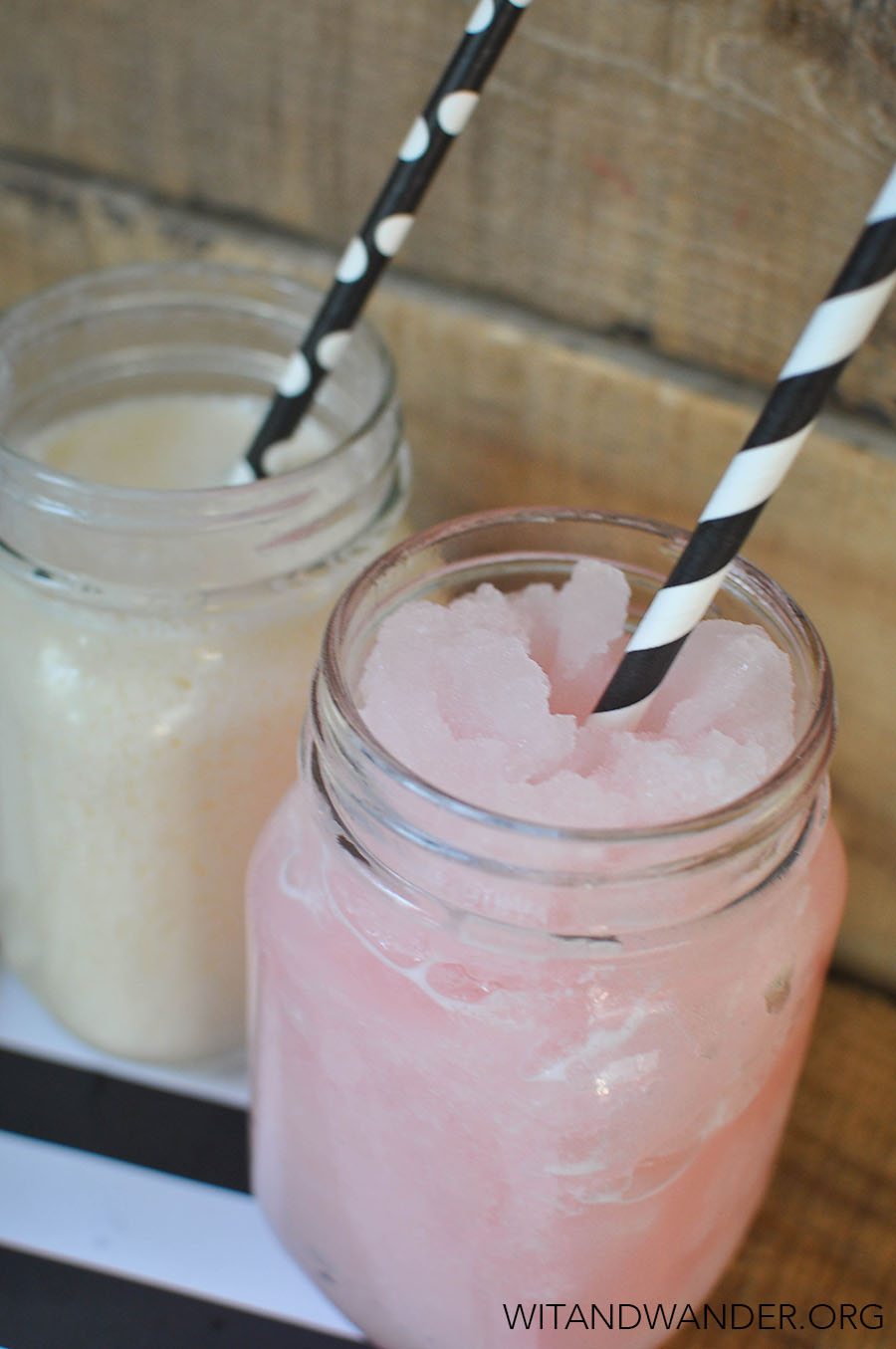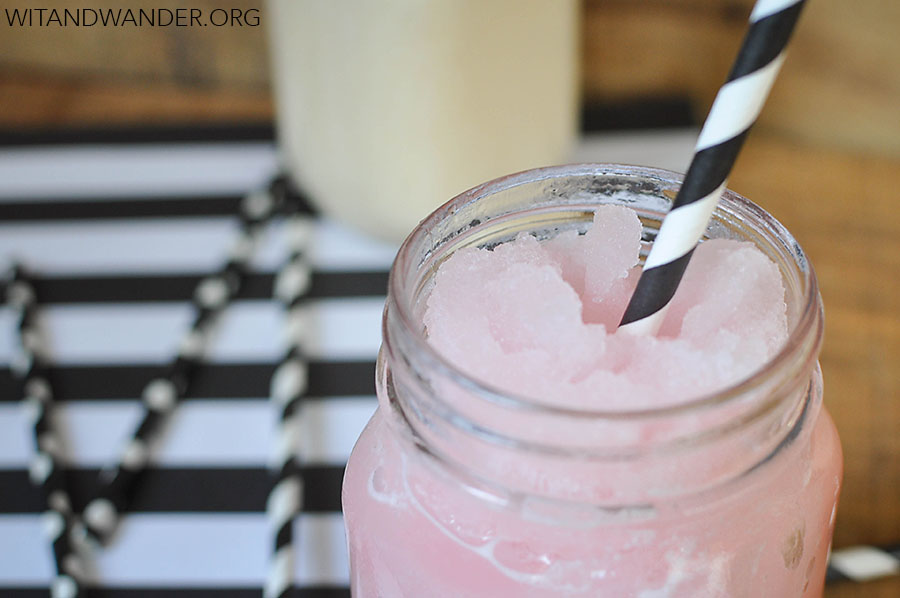 Whether you're hosting a summer party or a family get-together, everyone will love Frozen Lemon Dreams.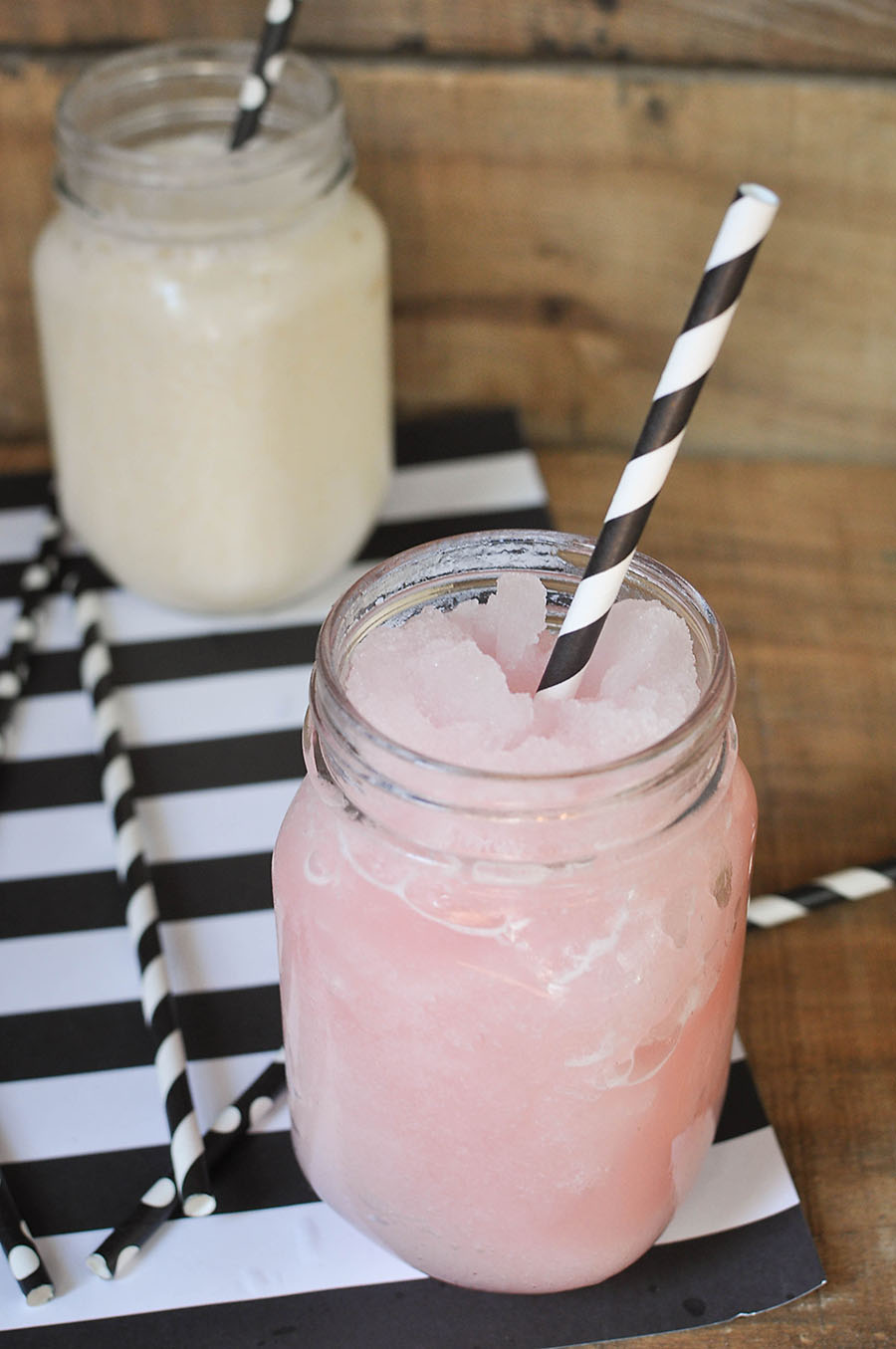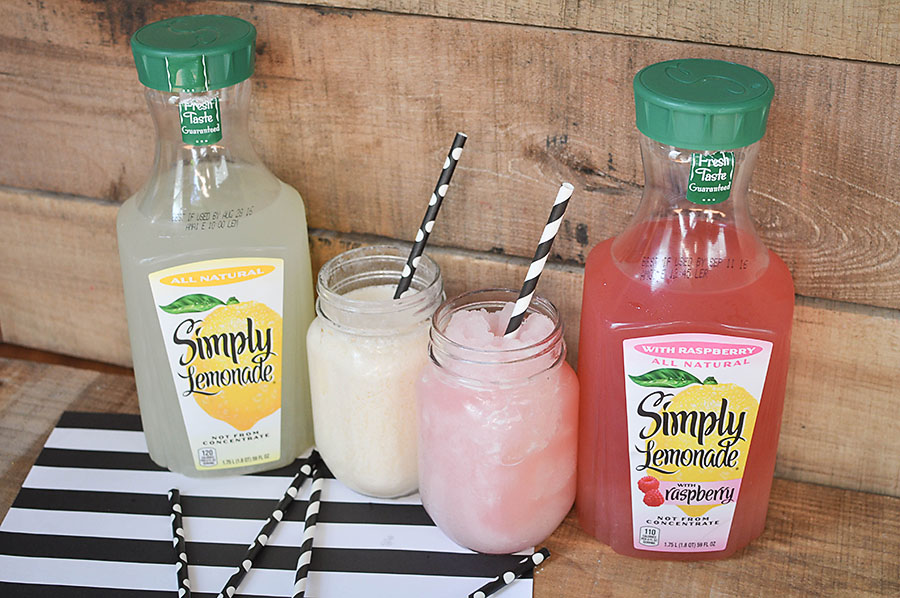 Share your favorite summer drinks in the comments below!

Here are a few other posts you might like:
—
Like what you see on our blog? Join our mailing list to receive emails with freebies, projects, coupons and decor ideas to help you live a creative and joy-filled life. You can also follow us on Facebook, Twitter and Pinterest.
SaveSave
SaveSave