Milk & Cereal Milkshakes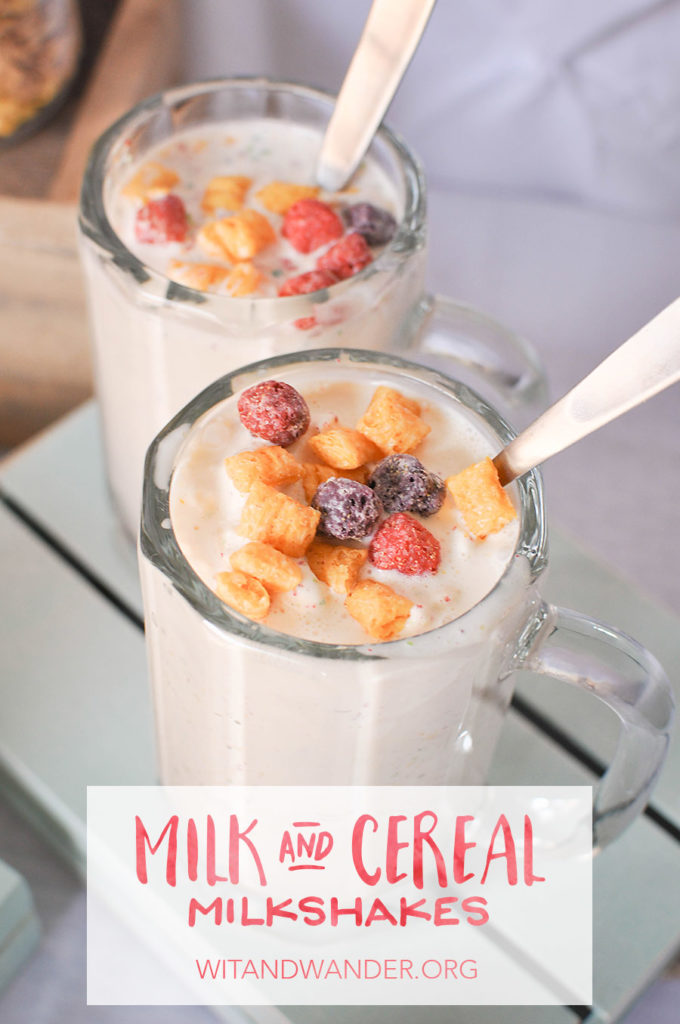 Peanut butter and jelly, bacon and eggs, milk and cereal – there are just some things that are meant to be together. I thought I would take the perfect pair of milk and cereal to the next level by making a Milk & Cereal Milkshake! After all if milk is good then surely frozen, creamy, sugary milk is better!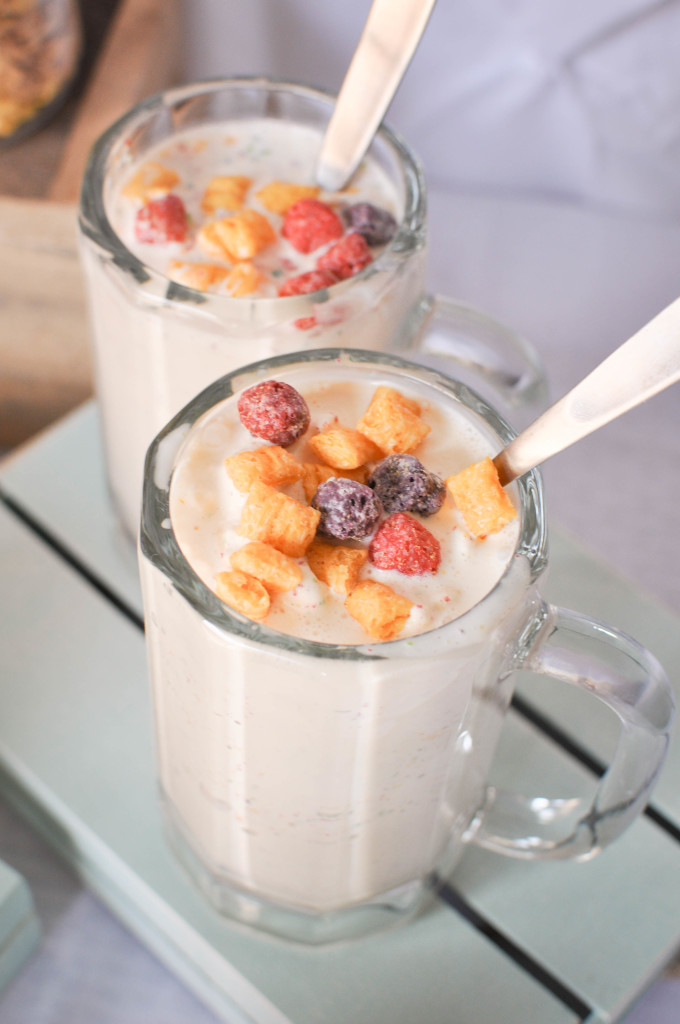 Don't they look delicious!? These frozen concoctions only have three ingredients – milk, vanilla ice cream, and Berry Colossal Crunch cereal.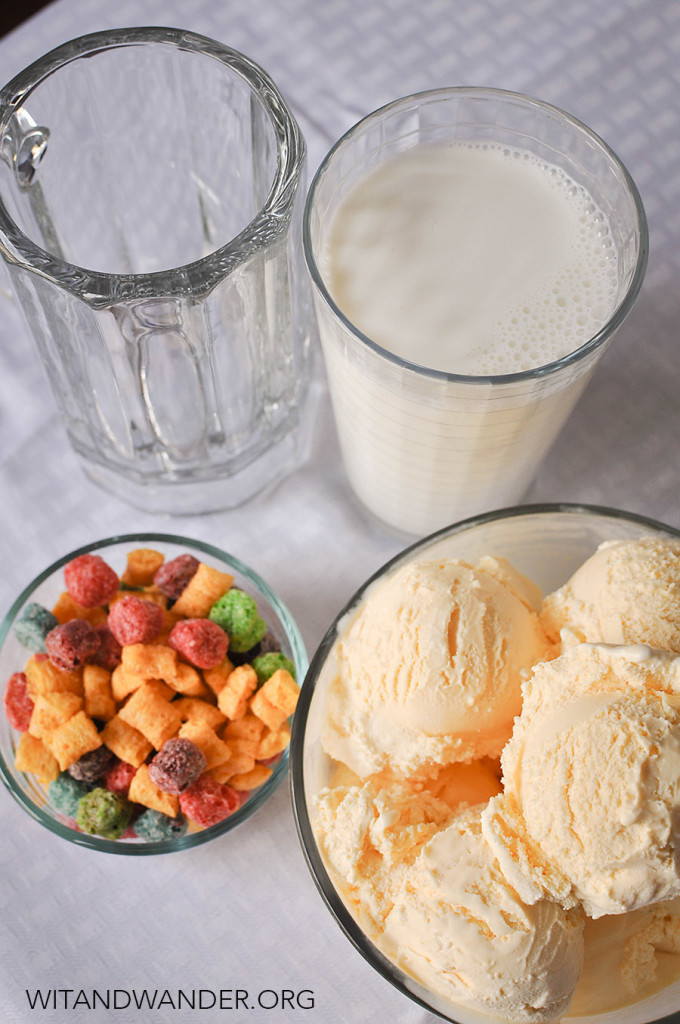 Blend together the milk and ice cream until they're completely smooth.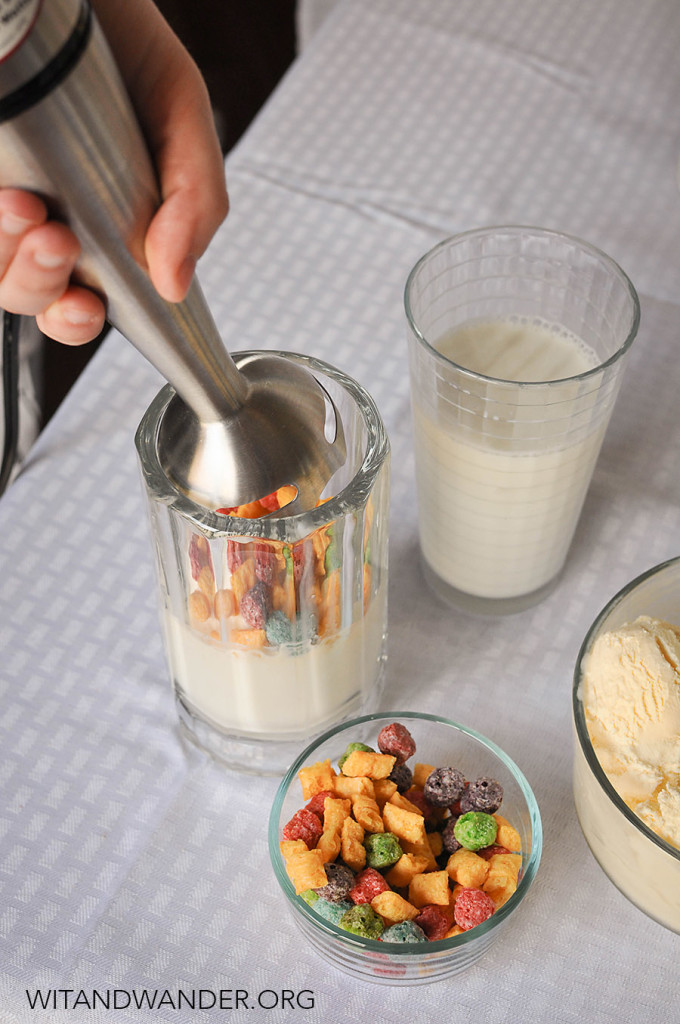 Then add a cup of your favorite sweet cereal and pulse it a few times. You don't want the cereal to be completely pulverized, but you don't want to leave any big chunks either. About 5 seconds should be perfect.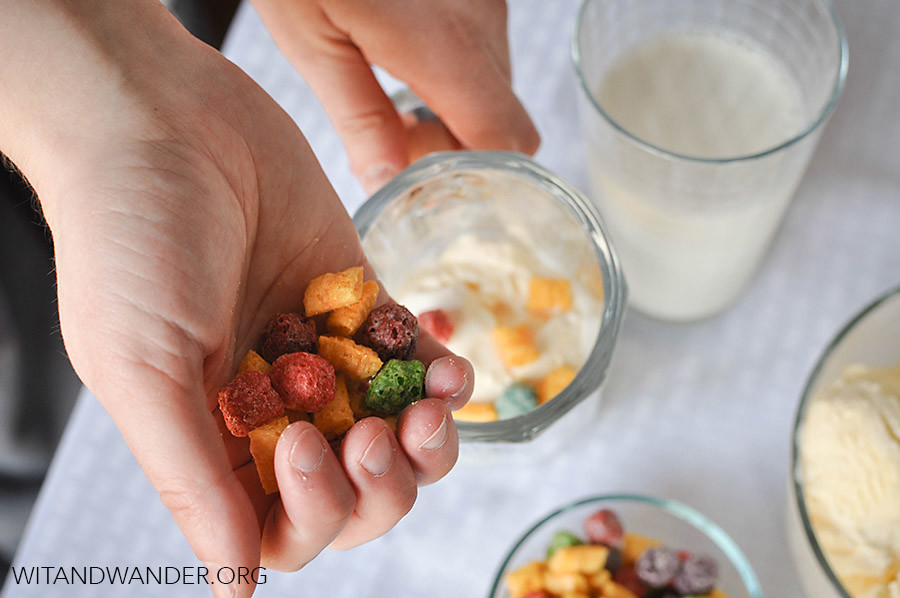 Top it with a few pieces of cereal and serve the milkshake immediately. (As if you could wait!)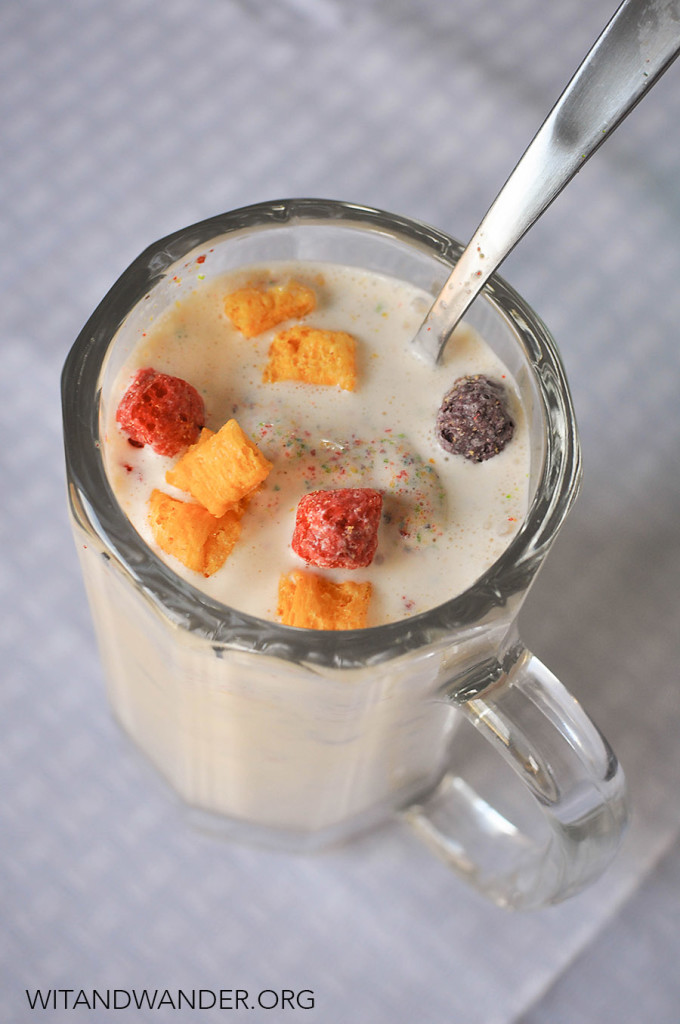 Here's a handy printable recipe: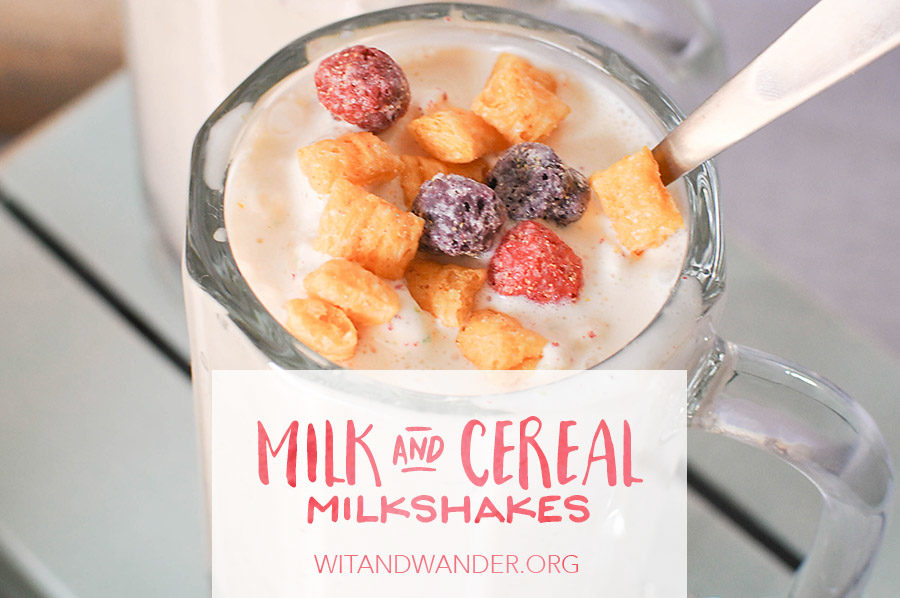 I first featured these frozen treats in the Mid-Day Pajama Party – so check that out if you're looking for a clever party idea!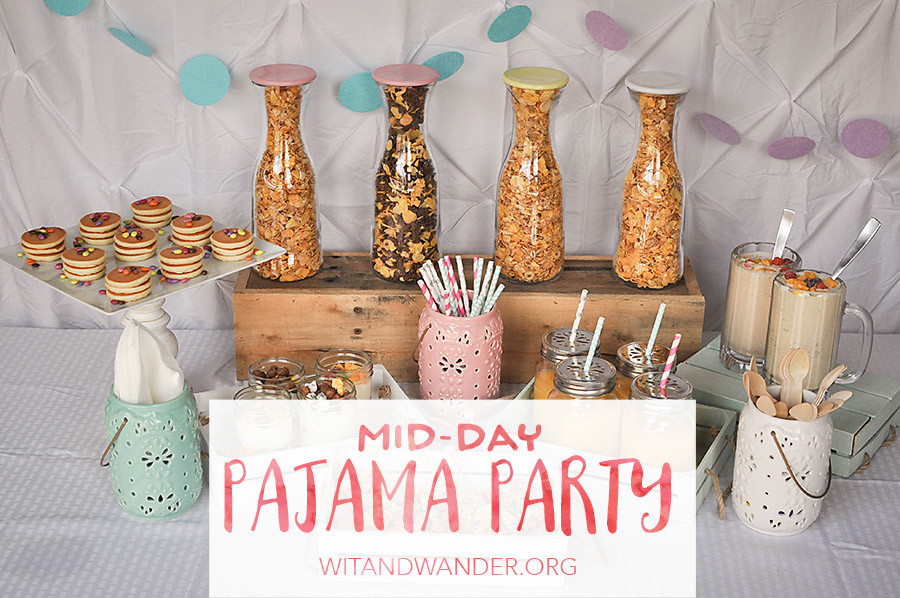 —
Like what you see on our blog? Join our mailing list to receive emails with freebies, projects, coupons and decor ideas to help you live a creative and joy-filled life. You can also follow us on Facebook, Twitter and Pinterest.