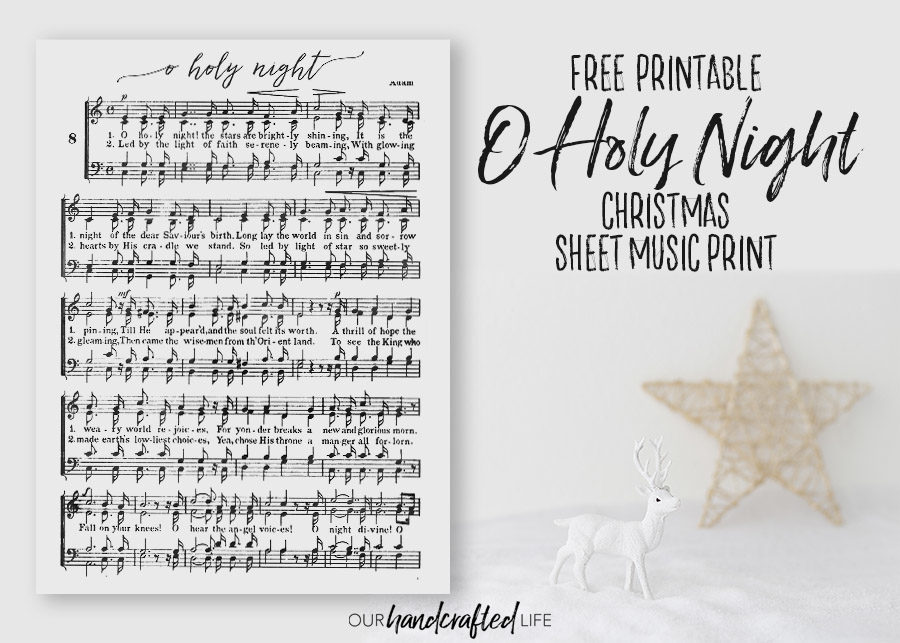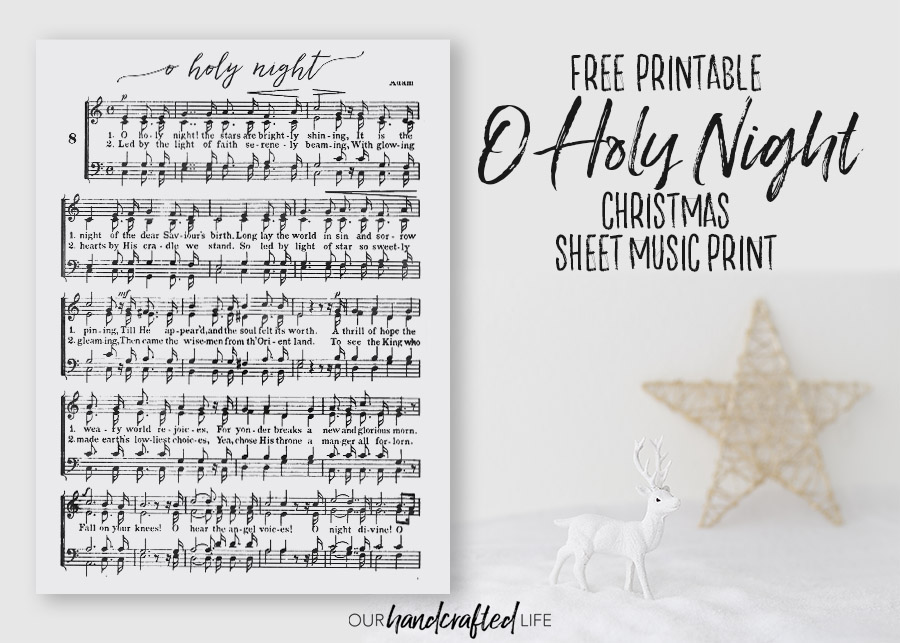 I am so excited to share today's free print with you all. I found this sheet music for the Christmas song 'O Holy Night' in an antique hymnal and I immediately knew I wanted it to be part of my Christmas decor this year. I love that this song is full of beauty and truth.
O Holy Night was written by Placide Cappeau in 1847 who had been asked by a parish priest to write a poem for Christmas mass. He used the gospel of Luke to guide him as he wrote what he imagined it would be like to witness the birth of Christ.
On Christmas Eve in 1906, it became one of the first songs to be broadcast on the radio. It's a beloved carol – such a simple piece, but full of history.
I actually tried a very simple antique stain and used this print in a DIY Vintage Hanging Poster to make a statement piece in our living room.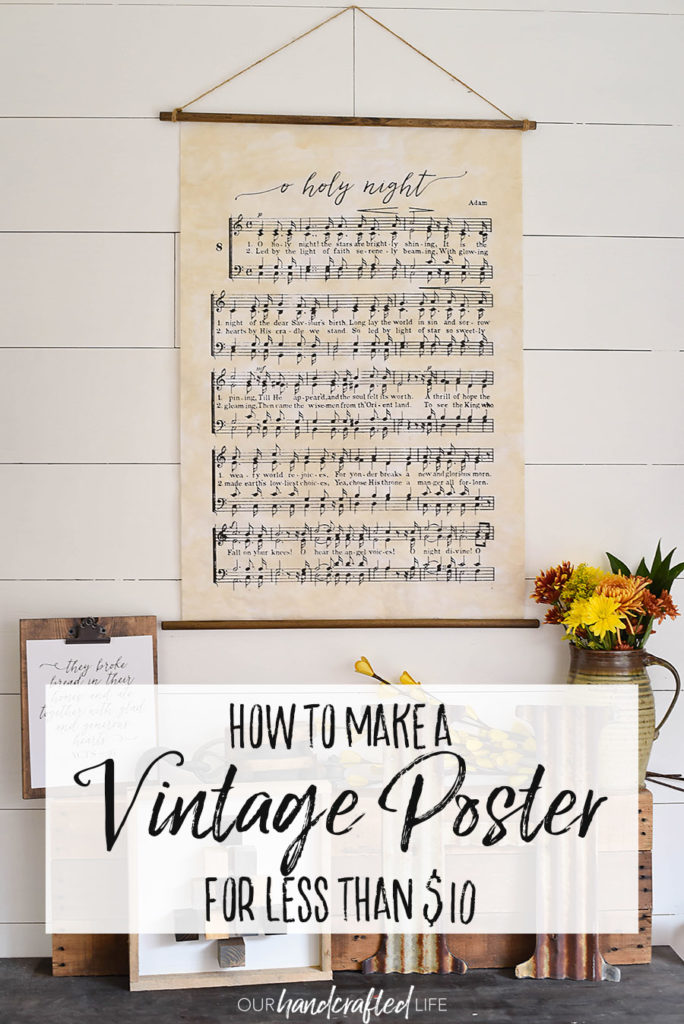 How could you use this free printable sheet music? You can print it smaller and frame it of course, or you could use clothespins to hang it somewhere so that you could change the print out with the season.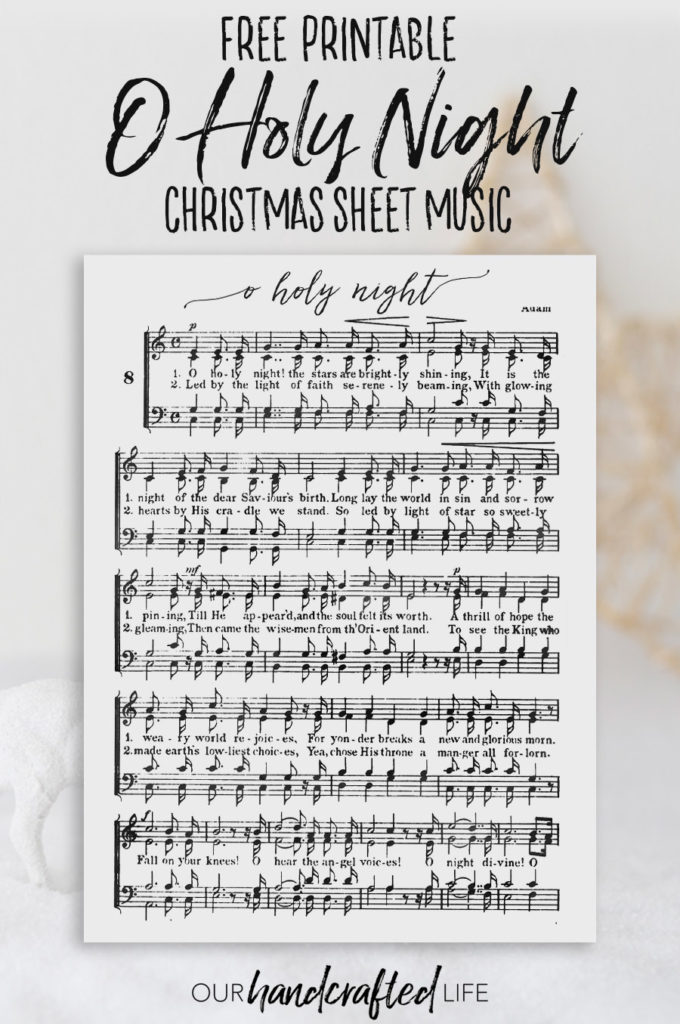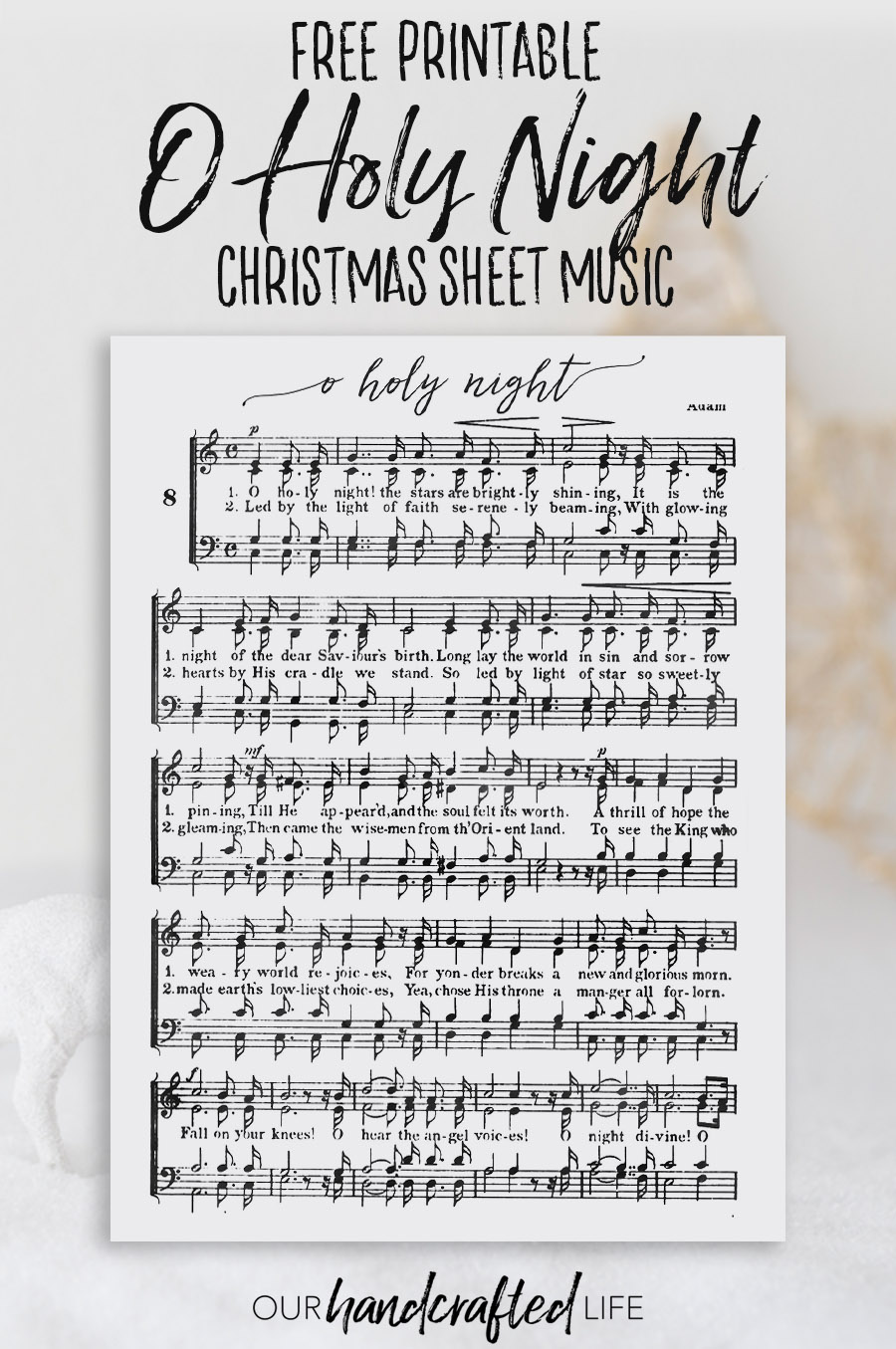 If you print out this O Holy Night Sheet Music and use it in your home, I would love to see it! You can tag @ourhandcraftedlife on Instagram.
SaveSave