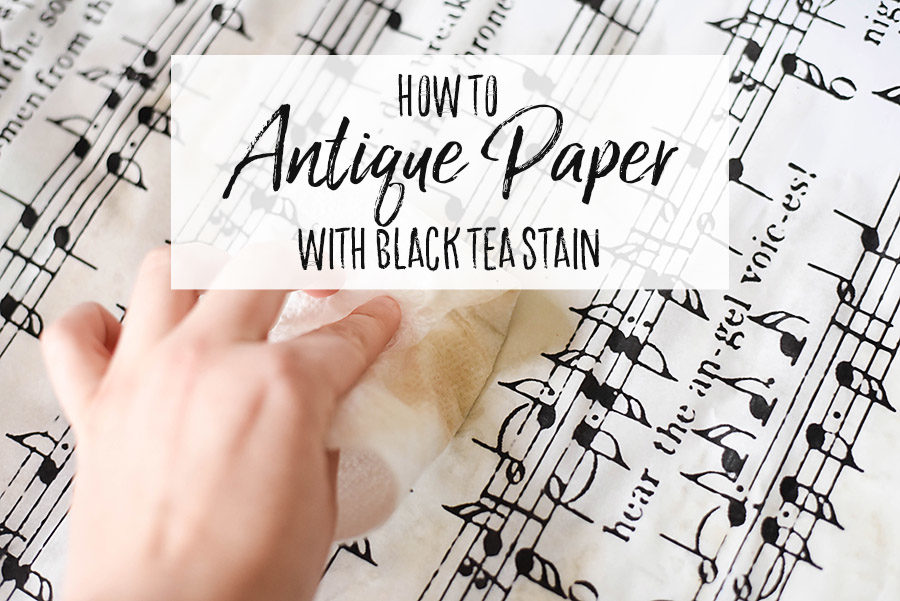 I love the texture and feel of antique paper. Whenever I go to a thrift store or antique shop, I always gravitate towards anything made from paper. Books, sheet music, art prints.
There's just something so special about those pages.
It feels like they are steeped in history. I think about who wrote the words or penned the music and all the people who have enjoyed them before me. It makes you feel like you're apart of something bigger.
When I was thinking about decorating my house for this Holiday season, I really wanted a large vintage poster to hang on this big empty wall in my living room. My living room has soaring ceilings, so finding decor to fit (especially on a budget) can be challenging. After searching through several shops (you might already know, but shopping is not my favorite thing to do), I decided I would just have to make my own.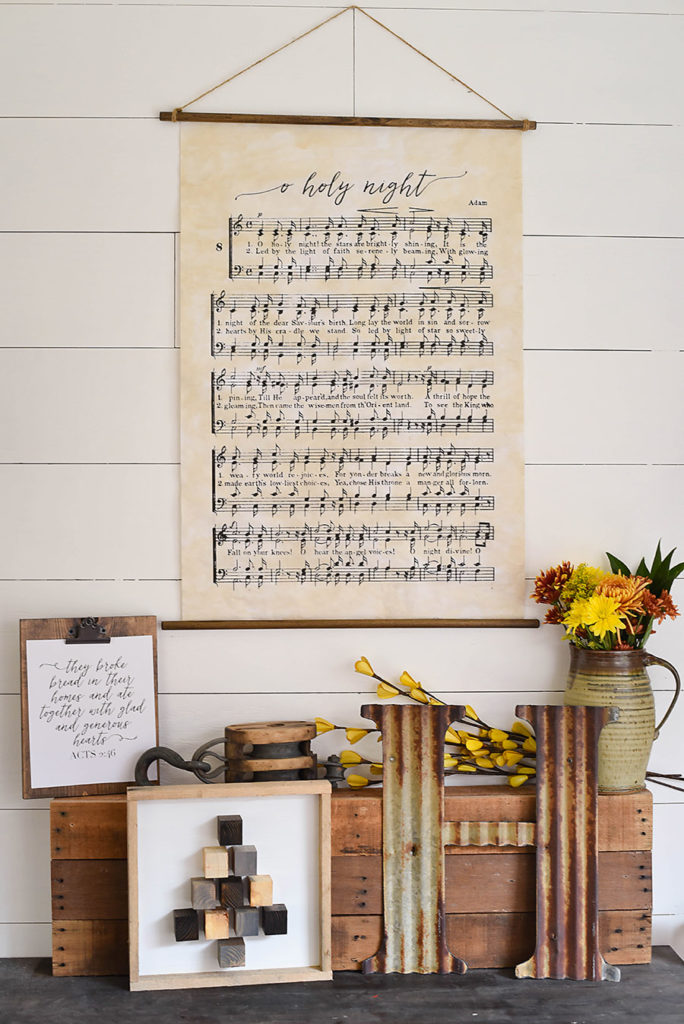 After deciding on my print (I chose this vintage O Holy Night sheet music), I got it printed using Staples engineering prints. When I unrolled the print from its tube, it just felt like it was missing something. It felt too clean, too pristine, so I decided to give it some depth using a tea stain.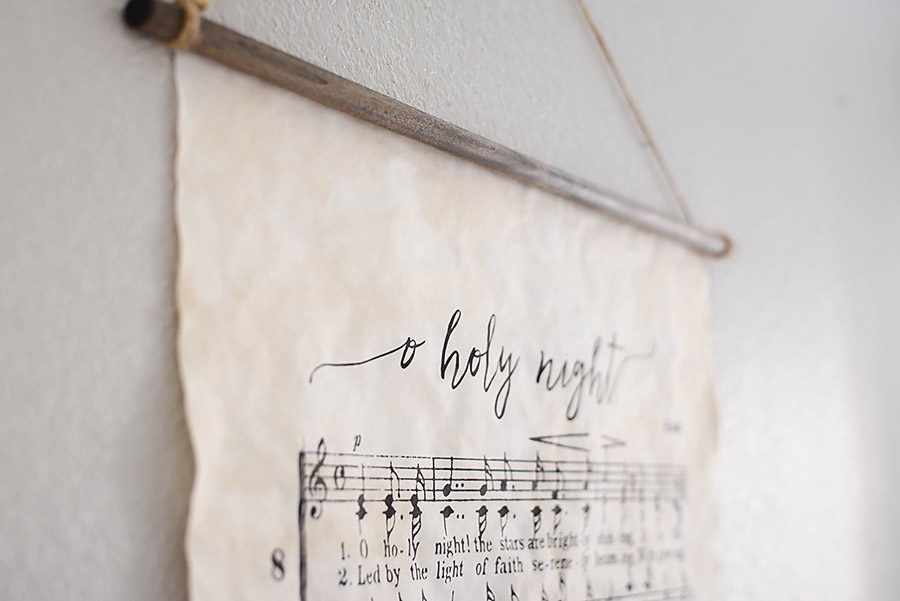 How to Antique Paper with Tea Stain
Aging paper with tea stain is really quite simple, but there are a few tips and tricks that I have discovered that will hopefully make it a bit easier for you.
To start, you'll need to add boiling water to tea packets. If you're just aging an 8×10 sheet, you will only need one packet of tea. Because my print was larger (24″ x 36″), I used two packets. Black tea will give you the richest color, but any variety of tea should work.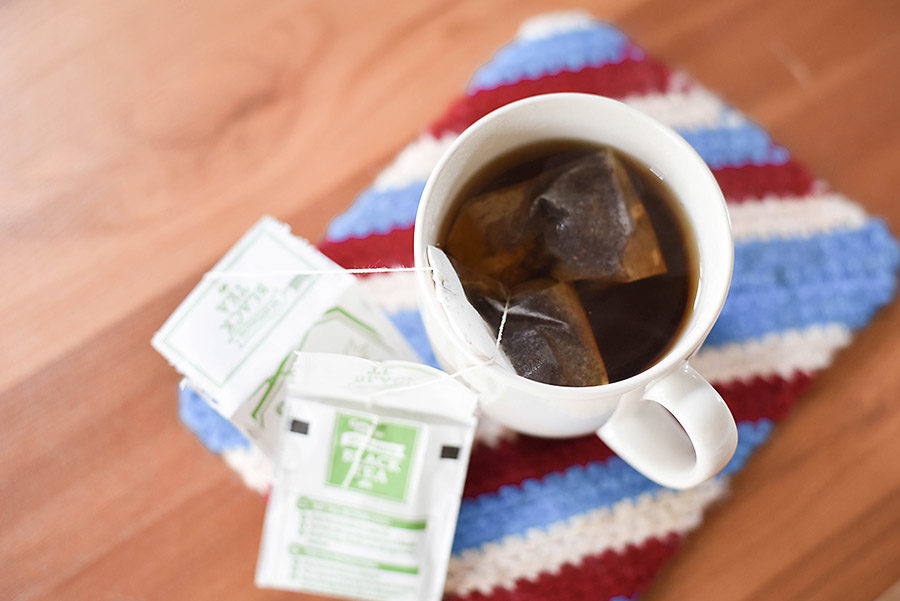 I laid down a barrier between my project and the floor (because tea doesn't just stain paper – it will also stain wood and furniture). I just used some paper grocery sacks we had in the pantry.
Now some people will suggest crumpling the paper before you begin applying the tea. I knew I was going to create a vintage hanging poster, so I didn't want there to be quite that much movement in the paper. Instead, I crumpled some foil and placed that between my project and the paper sacks. Here was my set up: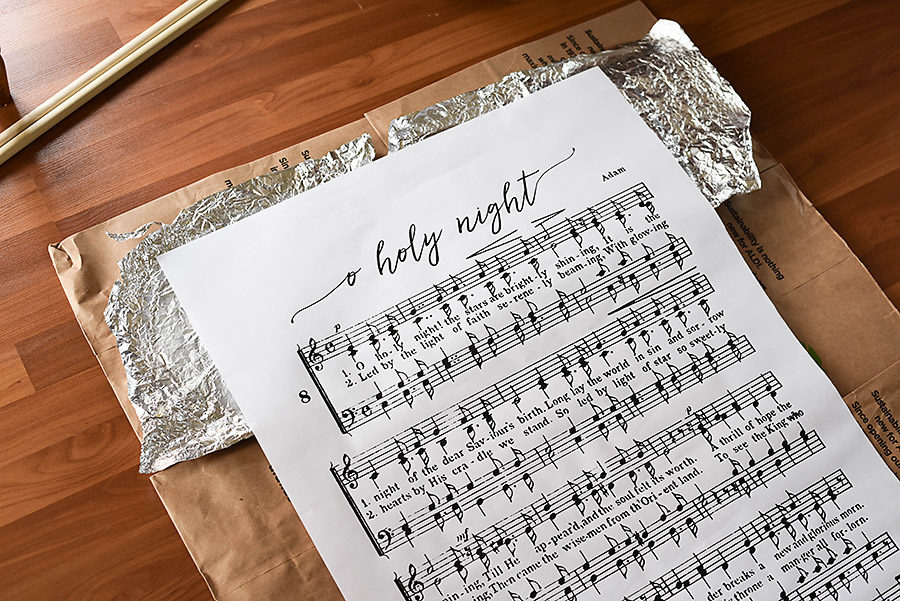 I found that the paper conformed a bit around the foil, giving it just the right amount of texture.
Once the tea packets have brewed for just a couple of minutes, I removed one and began applying the tea to the paper in a circular motion. I was careful to watch the amount of liquid in my tea bag. I wanted enough to saturate the paper, but not so much that there would be puddles.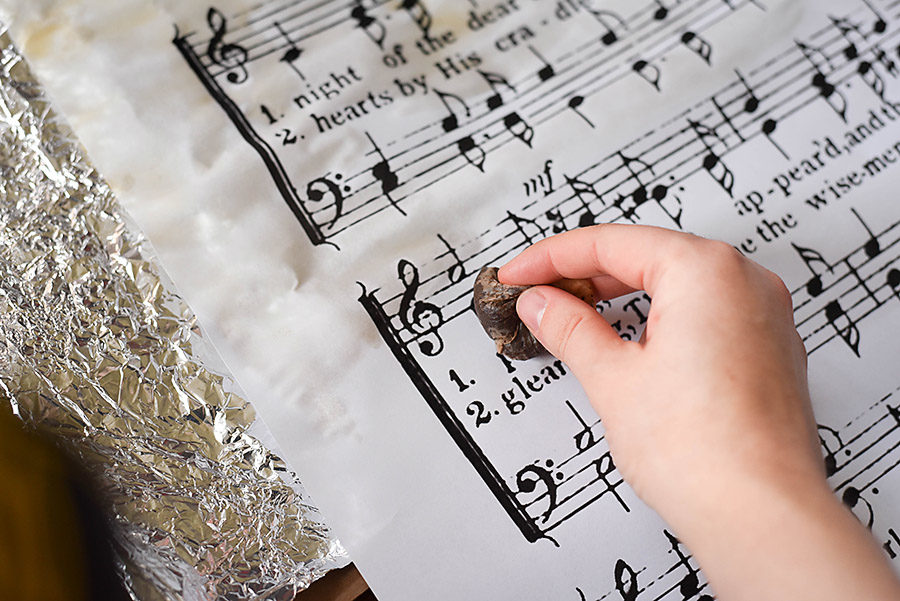 If I did leave a bit of a puddle, I soaked it with a paper towel. If puddles are left, they can tear your paper after it has dried.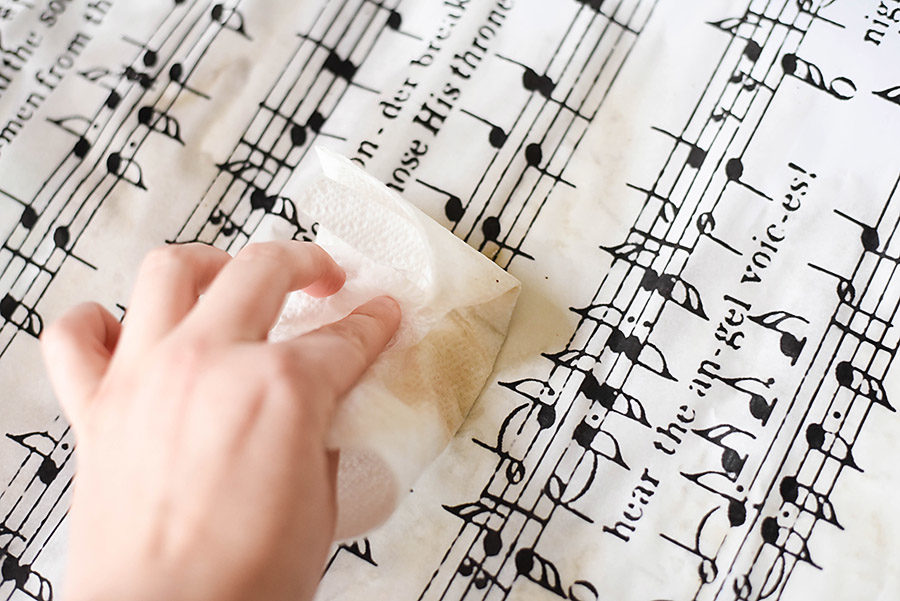 Here's my print after half of it has been stained.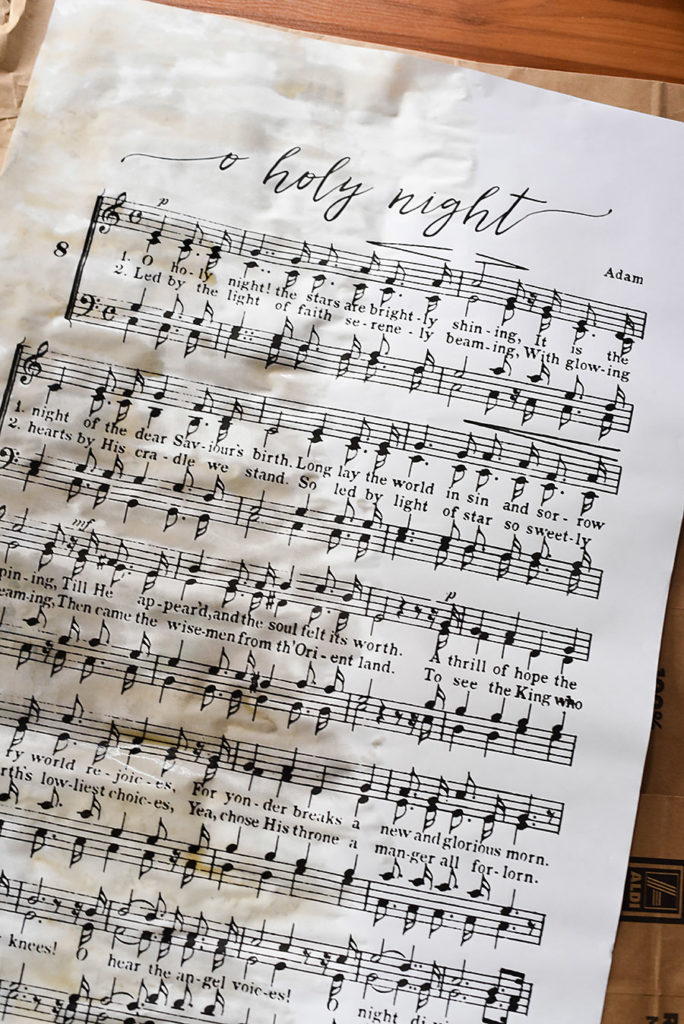 You can dry the paper in the oven, but since my project was so large, I just let it air dry someplace my kids couldn't grab it.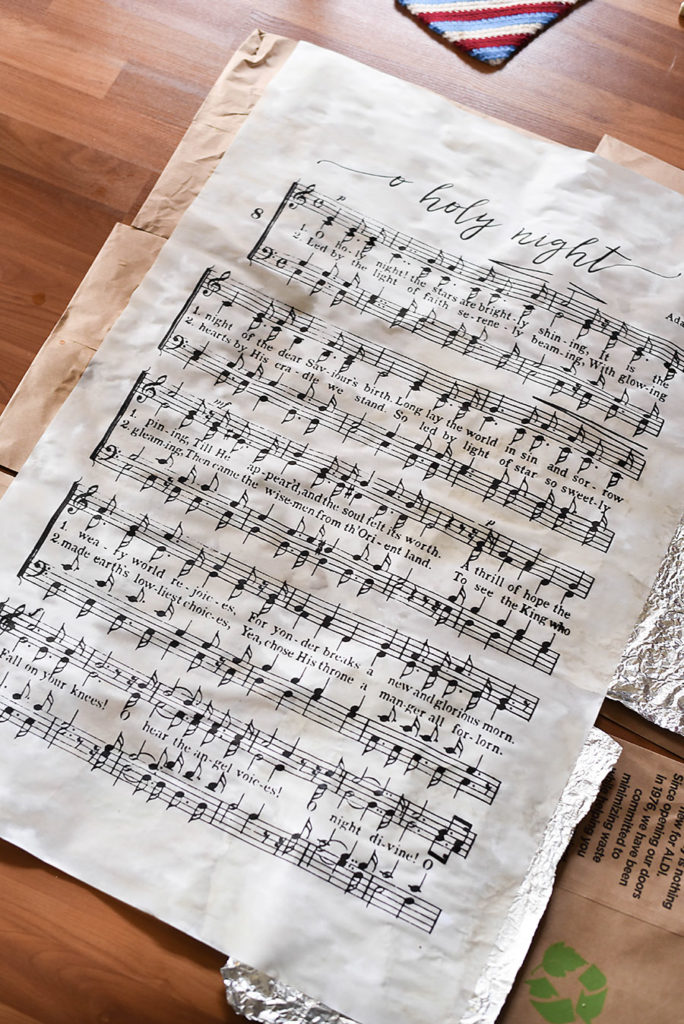 That's it! It's a very simple project, but I think it added a lot of texture to my print.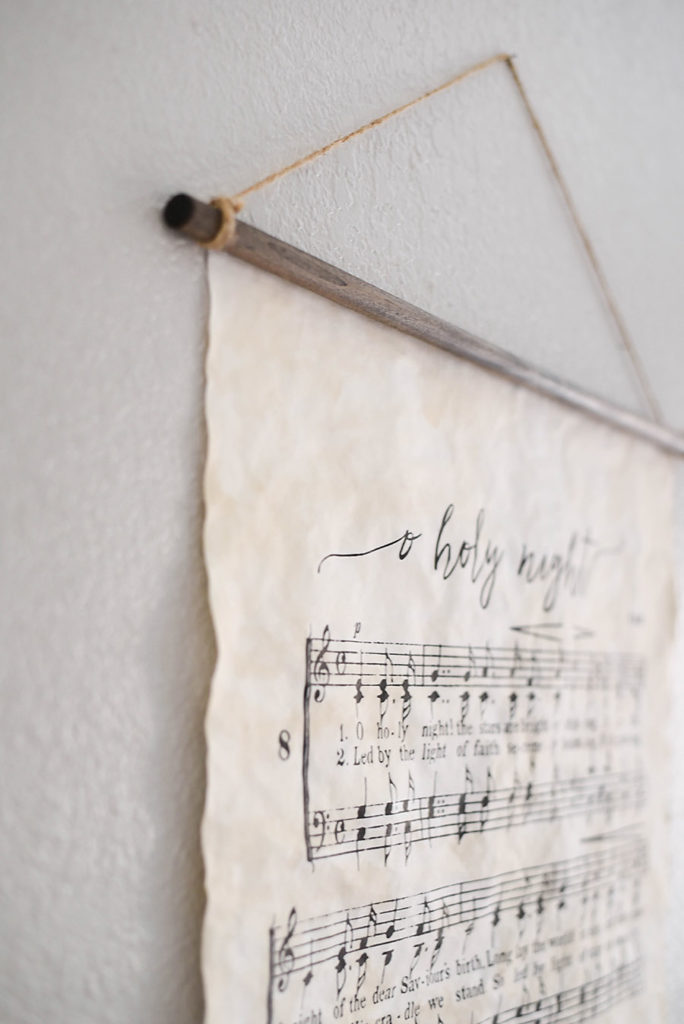 See how we made it into a DIY Vintage Hanging Poster. Make sure to sign up for our mailing list below or follow us on Facebook so you don't miss it!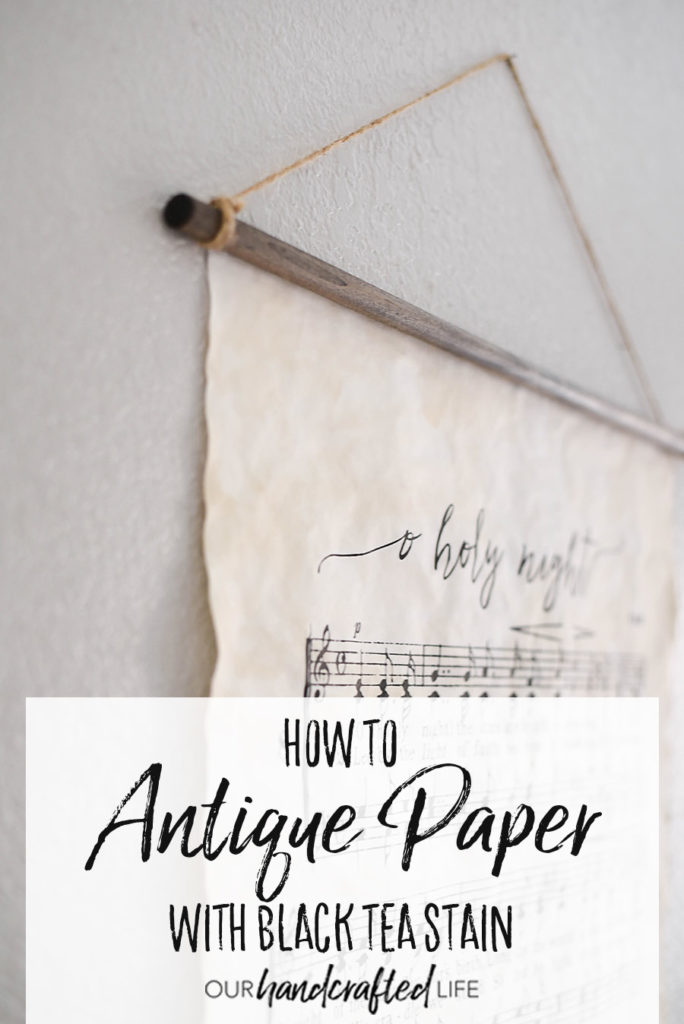 SaveSave
SaveSave
Subscribe to the Newsletter for Free Updates
Subscribe to get DIY projects, recipes, and tips to live simply and create beautiful things delivered right to your inbox.