Y'all, I'm not joking. This Free Printable Menu Planner with a Grocery Shopping List is the MOST practical Meal Planner and Grocery List. You'll use it every time you shop!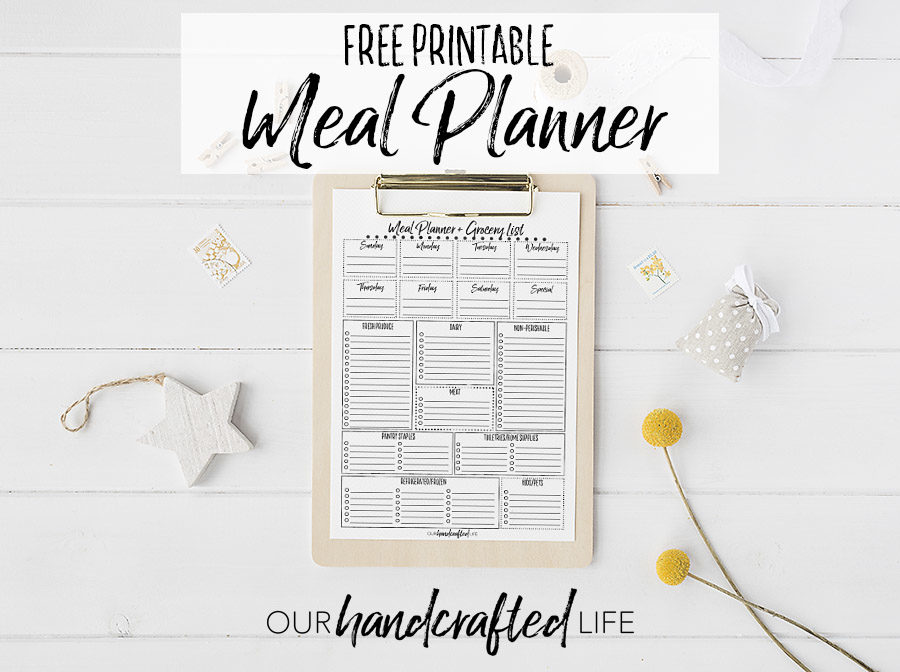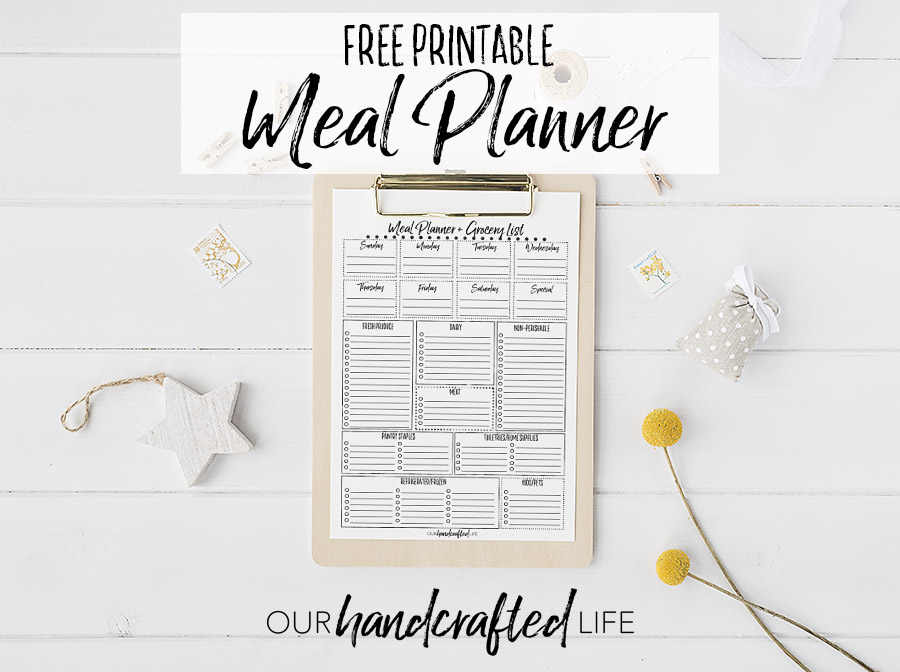 If you're trying to save money and live simply, one of the biggest ways to cut expenses is by cooking at home and planning meals. This saves time (avoiding the dreaded 5:00 questions…"What's for dinner?" "Mom, I'm hungry, can we eat dinner?") and money (because you only buy what you'll need for the week).
Meal planning has not always come naturally to me. In fact, when my husband and I first got married I was terrible at it. I would wander through the grocery store trying to figure out what we were going to eat that week. I would buy way too much food and still completely forget what I planned to make.
To make meal planning simple, I have created this super practical and easy to use free printable. It has your weekly menu plan and grocery shopping checklist all on one simple page. It even has a spot to plan special meals like birthdays, potlucks, or Holidays.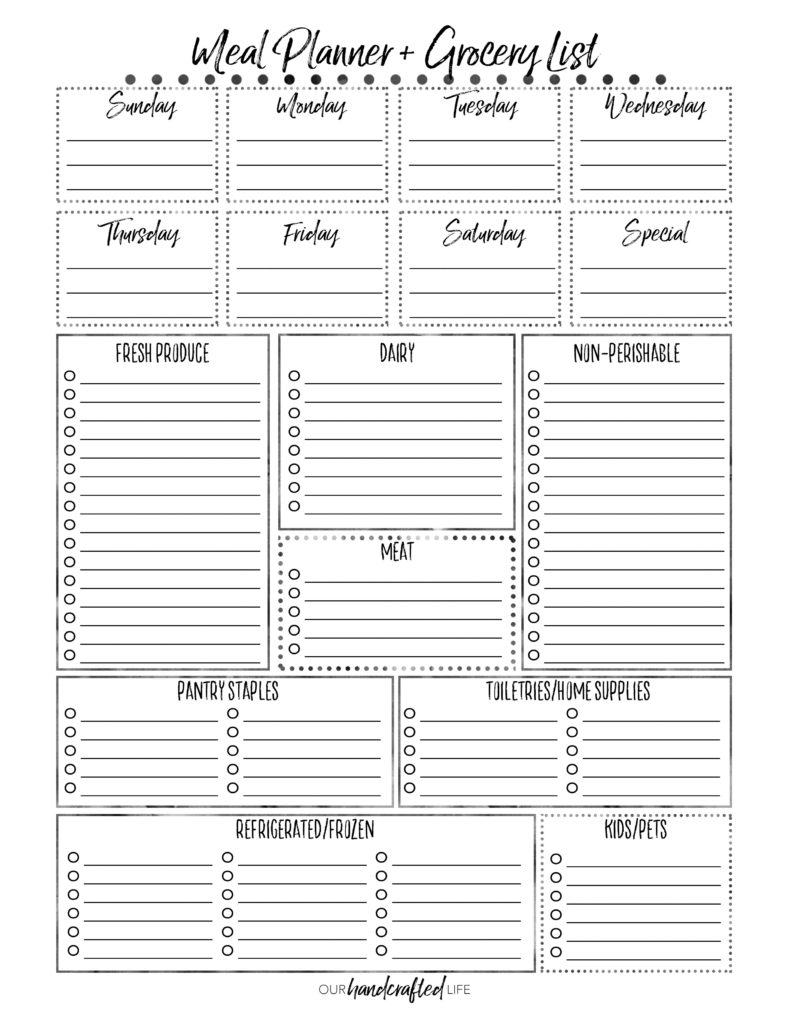 You can print one out each week, add it to your home planning binder, or print out several (front and back) and bind them together in a meal planning notebook.
Here's how I use my menu planner and grocery shopping checklist:
First, I fill in my meals for the week. I have a running list of meals that I love to make. I'll start with that and add a new recipe or two. I don't like to fill my whole menu with new recipes because I tend to get overwhelmed and just order pizza.
Then I go through the meals for the week and write each ingredient into the correct category in the grocery list. I love that this grocery list is organized into categories because then I'm not running back and forth through the store because I forgot something from the dairy section that got shoved to the bottom of my list.
I take the list with me to the store and check it off as I go.
When I get home, I'll put the list up on our fridge so that everyone can see what the meal plan is for the week. If I'm out when it's time to start dinner, my hubby can easily see what he can start cooking for me.
Seriously guys, this organizational printable is a game changer. Try this meal planner and grocery shopping checklist and it will make grocery shopping so much easier.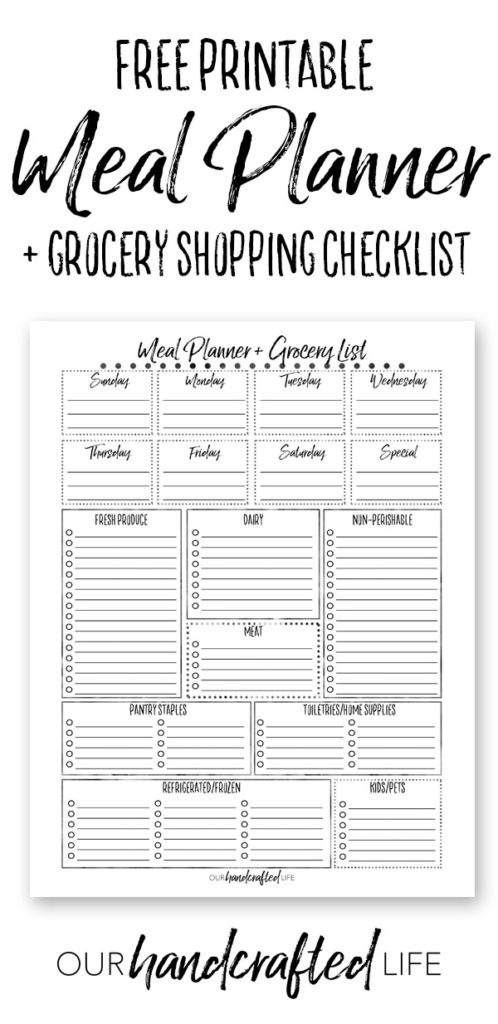 Tell me in the comments what tips and tricks you use to make weekly meal planning more manageable!