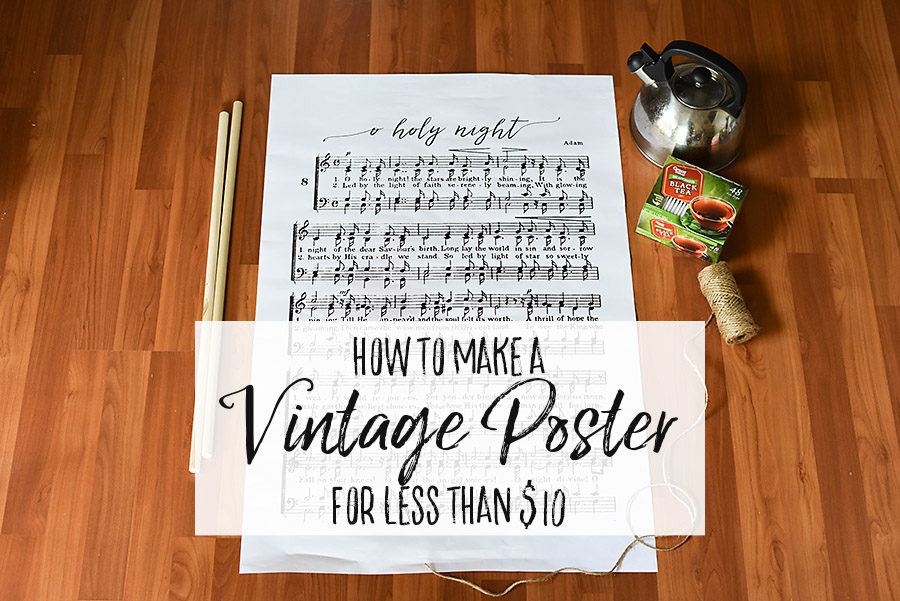 I love the style of old vintage hanging posters. These posters add such charm and character to a room, but they can be hard to find and pretty pricey. Luckily, they are easy to recreate using a few easy-to-find supplies.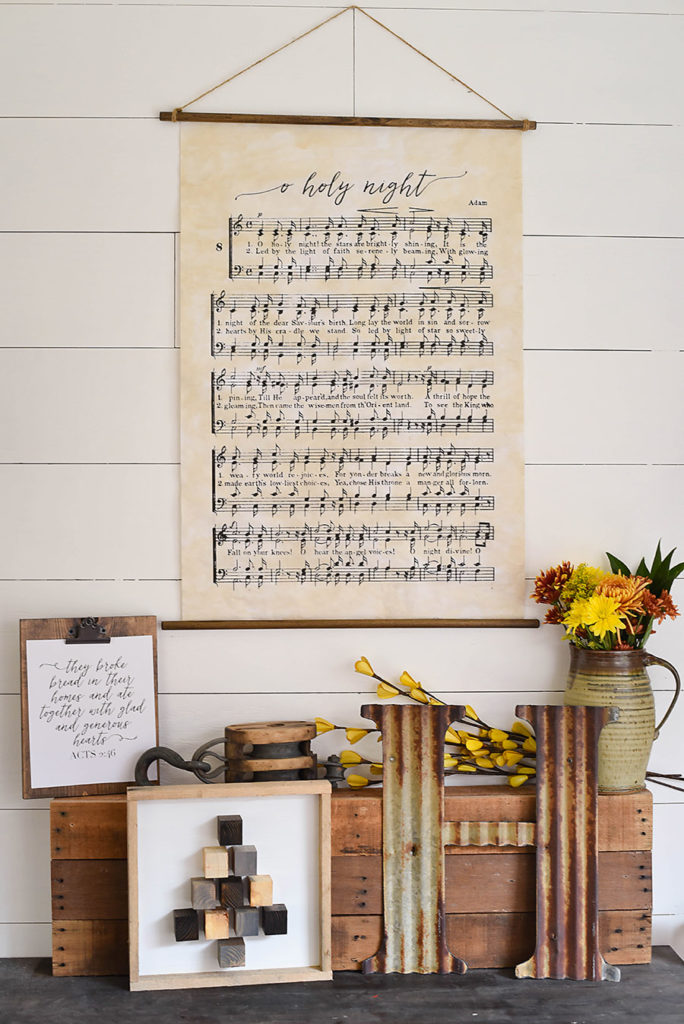 You can find art almost anywhere – we have shared lots of Free Printables on Our Handcrafted Life that I have designed myself. Today, I used the Free Printable Christmas Sheet Music. I wanted to add a large wall decoration to a giant blank wall in our house for Christmas, but I wanted it to be more neutral in tone. Not that I don't love things like animated reindeer, but I just know that if I hung Rudolph on my wall he would scare the pants off me when I'm stumbling through my house to get a glass of water late at night.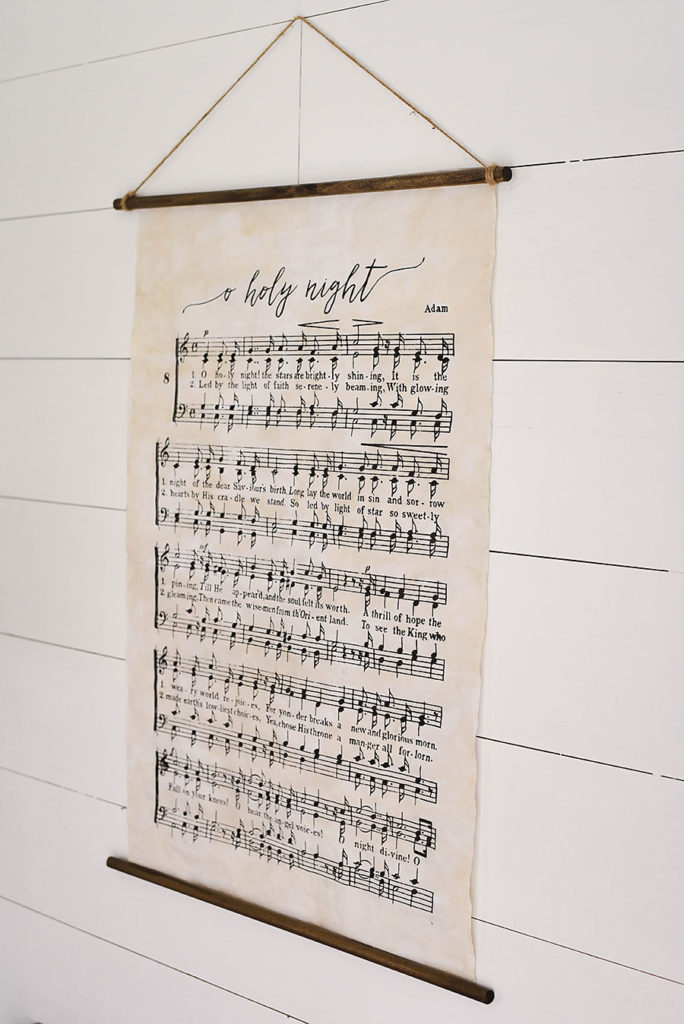 Once I chose the print, I had it printed at Staples using their 'Engineering Print'. These prints are very large (mine was 24″ x 36″, but they go all the way up to 36″ x 48″) and very economical. You aren't supposed to use these prints for pictures, but I had no problems printing sheet music. At less than $5/print, they are certainly worth a try.
I then cut my dowels down to 2 inches longer than my prints – so my dowels were cut to 26 inches. Then I used a dark stain to add some depth to the wood.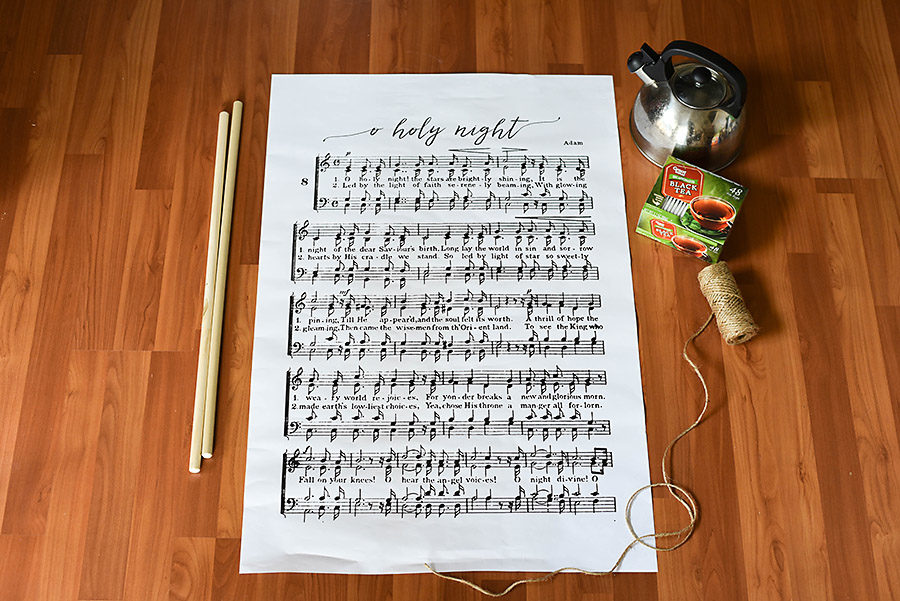 You could leave your print as is, but I decided to age it a bit using this really easy tea staining method. It's simple, but there are a few tips and tricks to doing it well, so I wrote a whole post about how to tea stain paper here.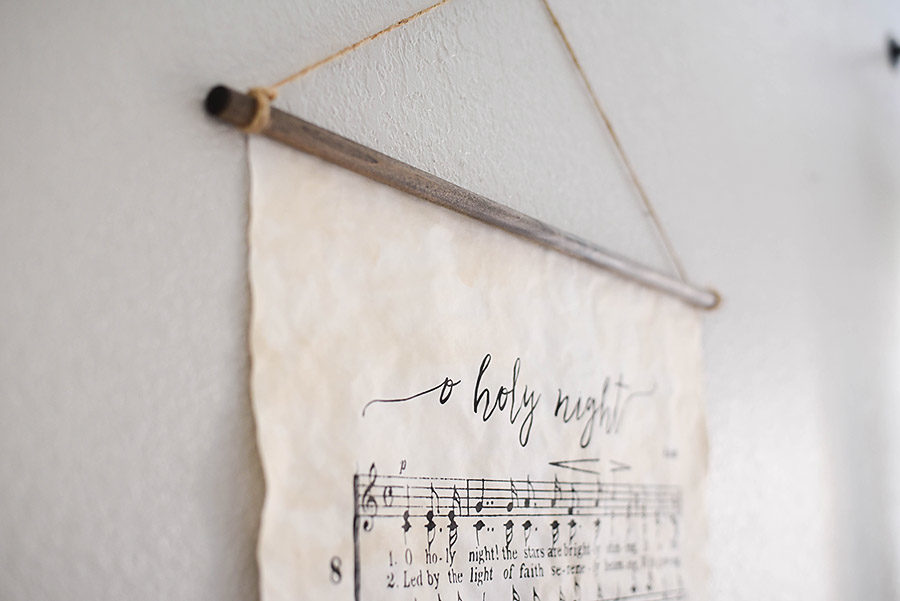 Once the tea stain had dried, I used a very thin line of hot glue to attach the print to the dowels.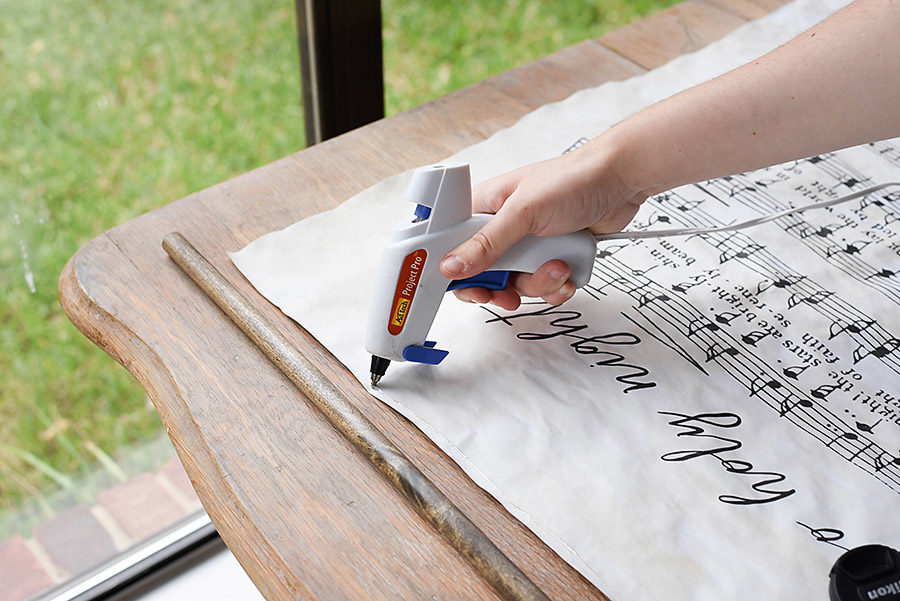 I measured to center the print in the middle of the dowel with about 1 inch of dowel overhanging the print on either side.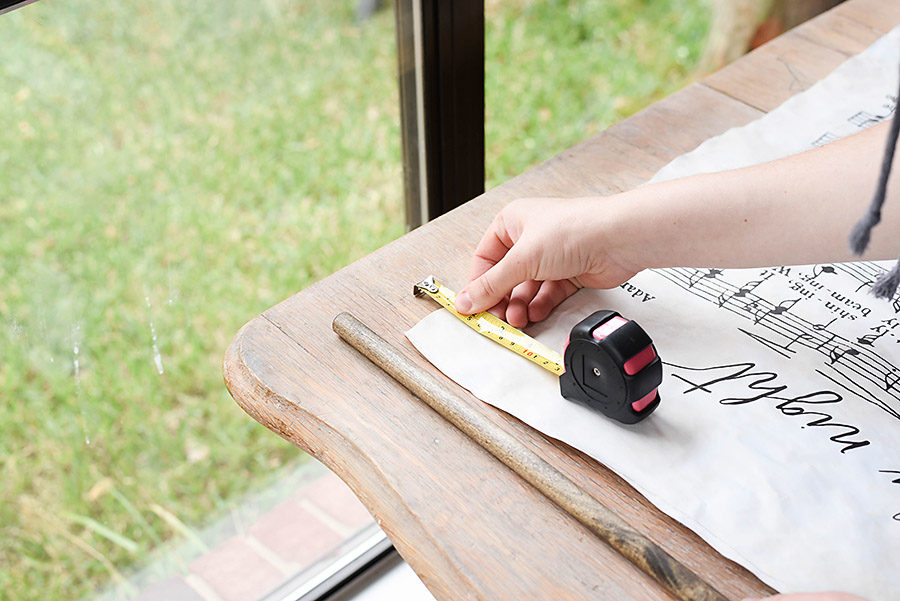 Then I wrapped the twine a few times around the top dowel and tied it in the back to finish the vintage look.
I think it's simply beautiful.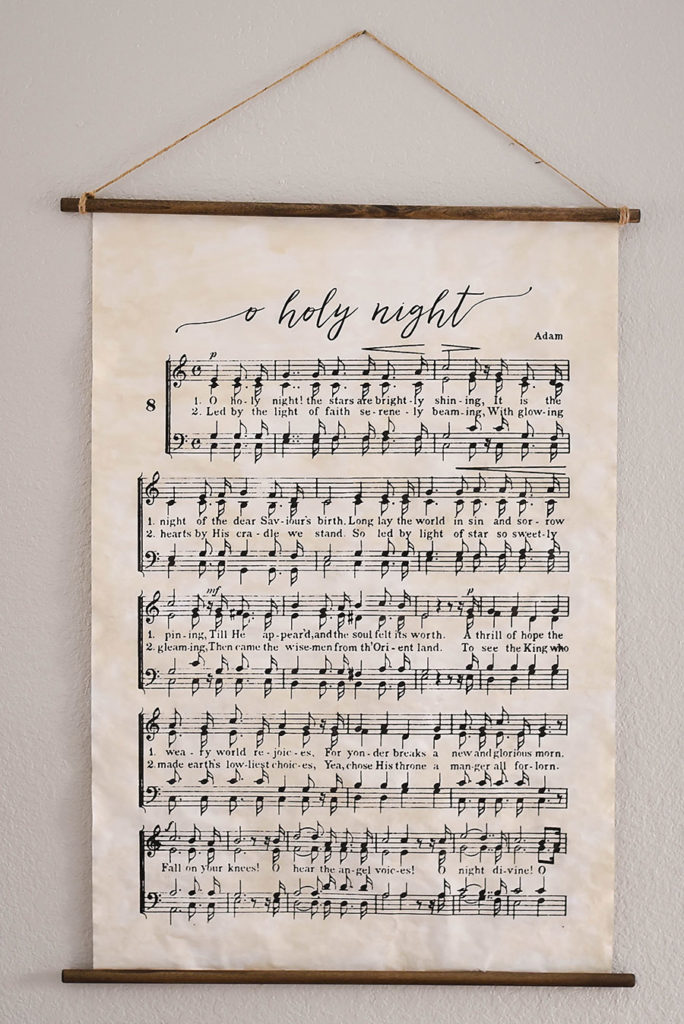 I love the vintage feel of the display, the antiqued paper, and the sheet music.
Do you think you'll try this project? What print would you like to see as a vintage poster?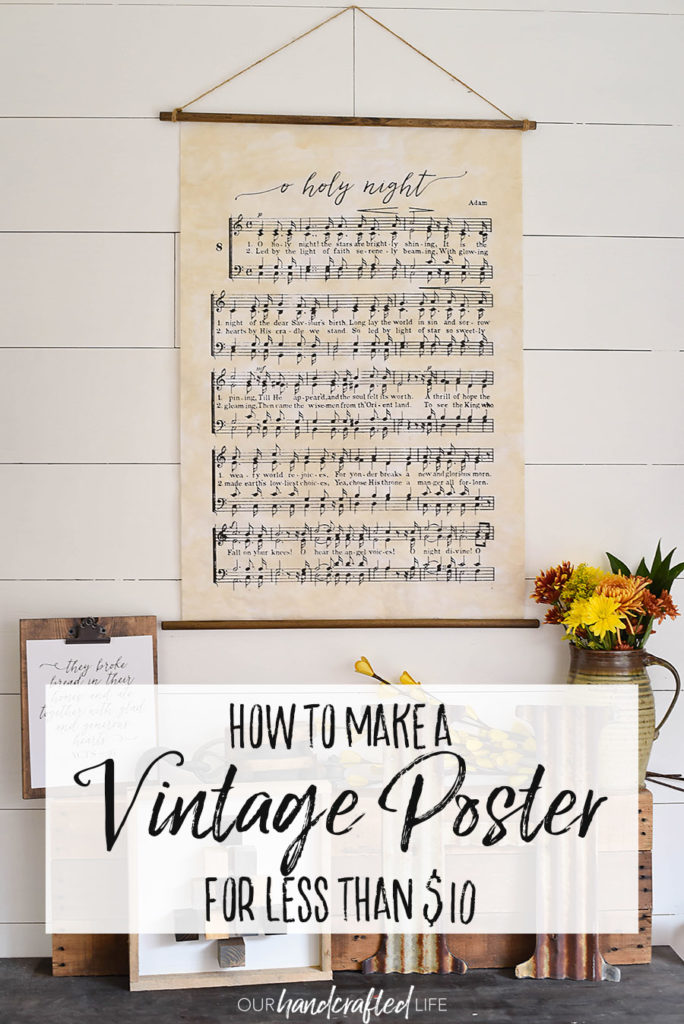 SaveSave
SaveSaveSaveSaveSaveSave
Subscribe to the Newsletter for Free Updates
Subscribe to get DIY projects, recipes, and tips to live simply and create beautiful things delivered right to your inbox.