Vintage Baking Tools – Free Printable Kitchen Art Print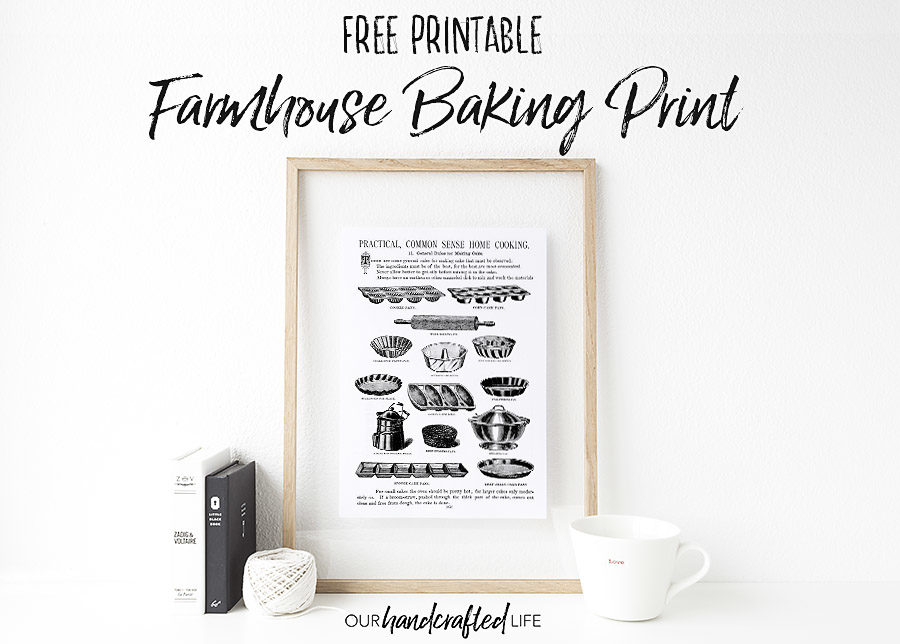 Can I confess something to you? I have not always loved baking. In fact, I am a very recent convert to the joys of baking. I always thought baking took forever and nothing ever came out quite right. Then something happened…
My wonderful, darling husband bought me a new oven. (cue 'Hallelujah chorus')
We've never actually bought an oven, always making due with the one that came with whatever house we were in. But for the first time, the price was right (he found one with a dent in the back left corner that no one would ever see for less than half the original price) and we had the money in the bank. So now I have a fancy new stove with a convection setting and more buttons than I know what to do with.
It has made baking fun. Crispy things turn out crisp, soft things actually melt in your mouth. It's a miracle!
(Except for that one time I didn't realize that you don't cook quite as long in a convection oven…let's just say my 'Lemon Bars' tasted more like 'Burnt Lemon Crisp')
In honor of my newfound love, I made a sweet vintage baking tools printable that would be perfect in a little frame in the kitchen (or blown up as a feature on a kitchen wall). It's actually a book page from an old farm and home manual. Wouldn't it make a sweet addition to a baking lover's Christmas gift? You can download and print it as many times as you'd like by clicking the link below.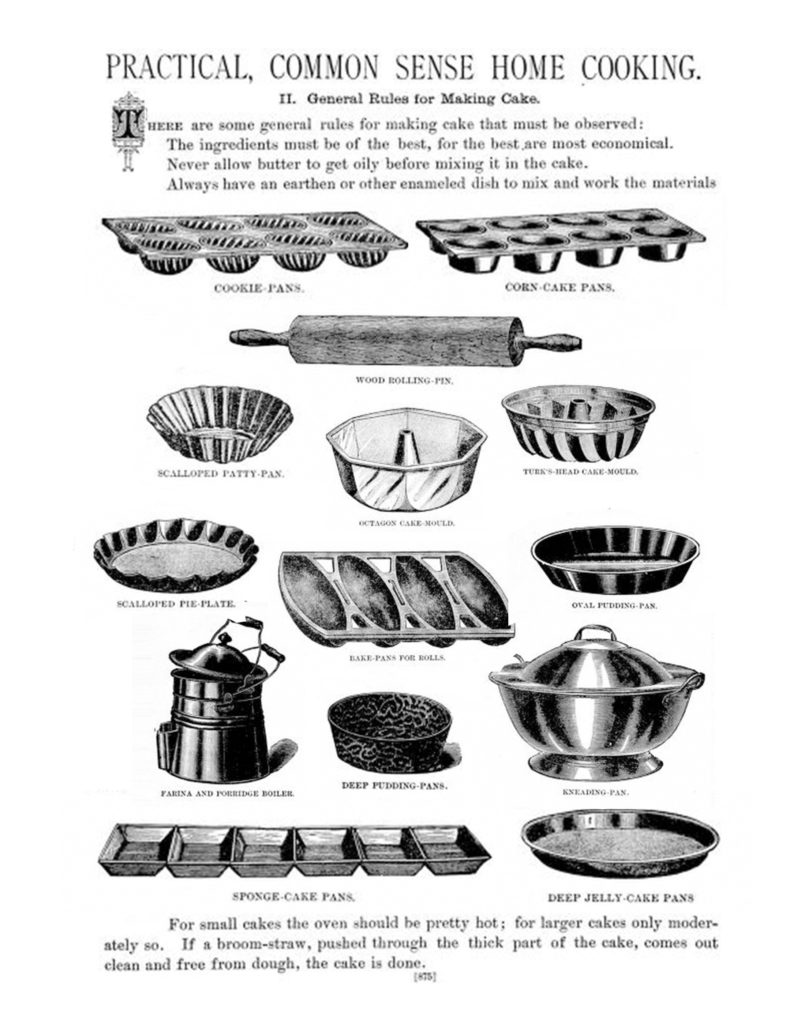 I would love to see how you display this print or add it to a gift. Please tag us when you do – @ourhandcraftedlife. We would love to see what you come up with!