Getting organized is half the battle when it comes to home renovations! Use this Free Printable Home Renovation Planner to put all your design ideas, plans, budgets, and measurements in the same place.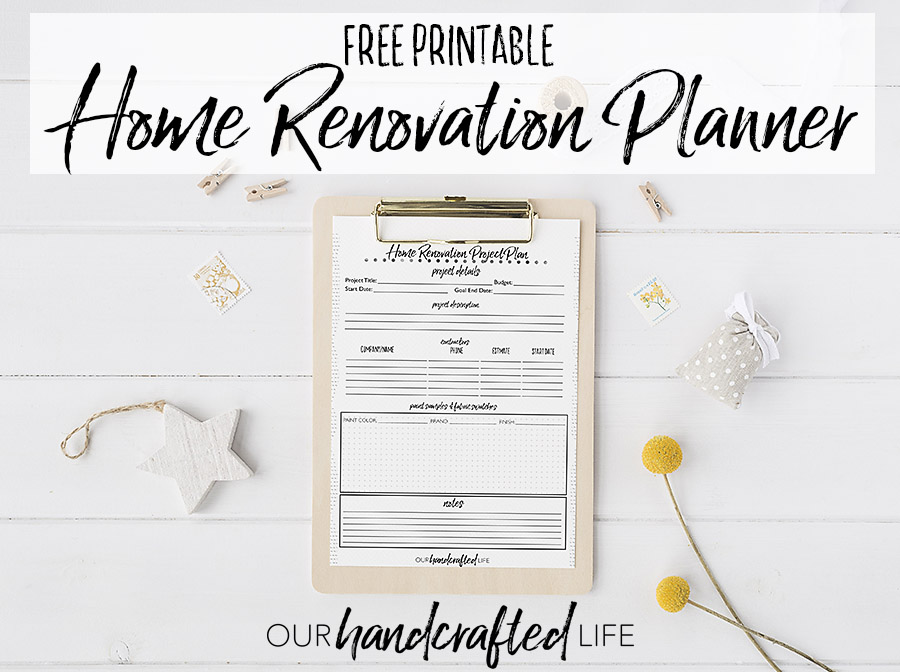 Home renovations can be a huge pain – especially if you aren't prepared! I've been sharing some posts about home renovations that we have completed like our Master Bathroom, Roof Replacement, and Carpet Instillation.
Now I wanted to share something a little different that has helped me a TON over the years – my Home Renovation Planner.
Home Renovation Planner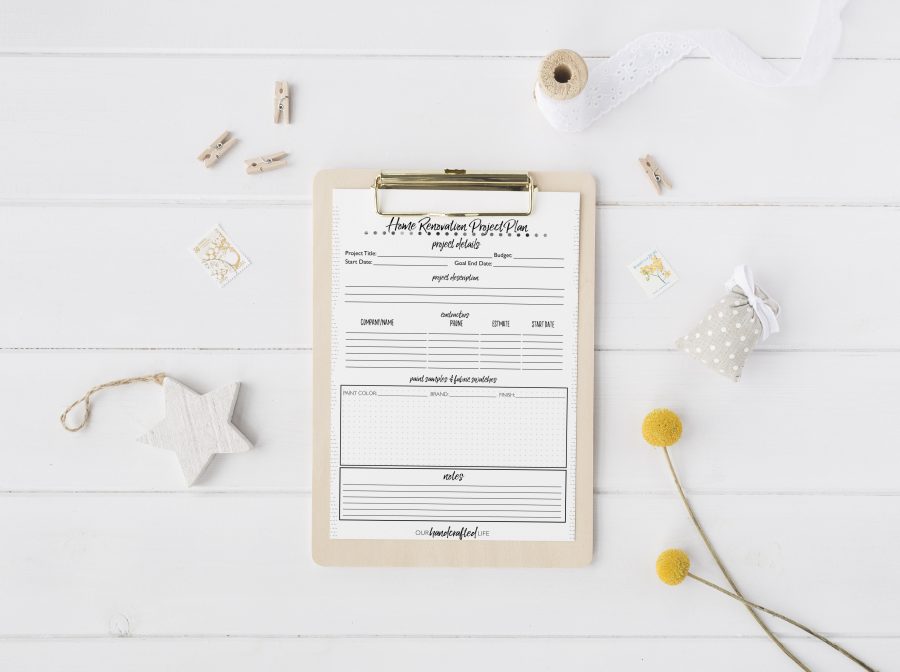 This home renovation planner has 7 pages of practical, useful pages to help you plan every aspect of your home renovation. (And don't forget – if you're planning a DIY project, I have a planner for that, too!)
The Home Renovation Project Plan page and Home Renovation To Do List page will help initially get the project organized. Sometimes it's helpful just to see all the details laid out in one spot. Gather paint swatches, collect bids from contractors or stores, and plan out your initial budget on these two super practical pages.
I have two different design plan pages because some people are more visual, while others prefer to diagram and write out ideas. Choose whichever page fits your style best!
The budget planner, budget tracker, and payment tracker will allow you to stay on top of the key part of any home renovation – money! If you have a tight budget, it's crucial to keep records so that you know exactly where your money is going. If you're making improvements to your home that can be a tax write off, these pages will also be incredibly helpful to keep everything organized.
Click Here to Download the DIY Project Planner
Feel free to print it off as many times as you like – just Pin it on Pinterest if you know you'll need to come back to it later!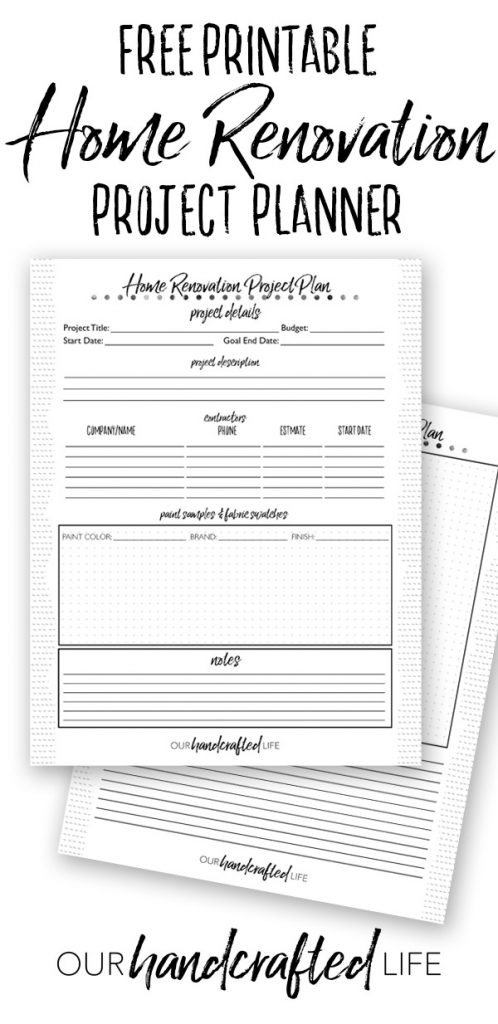 If you love this home renovation planner, you might also love our DIY Project Planner (just click here to be taken to that blog post!).