Everything we learned from having our roof replaced – how to choose a color, whether you should do it yourself, if you should stay in your house while it's happening, and more!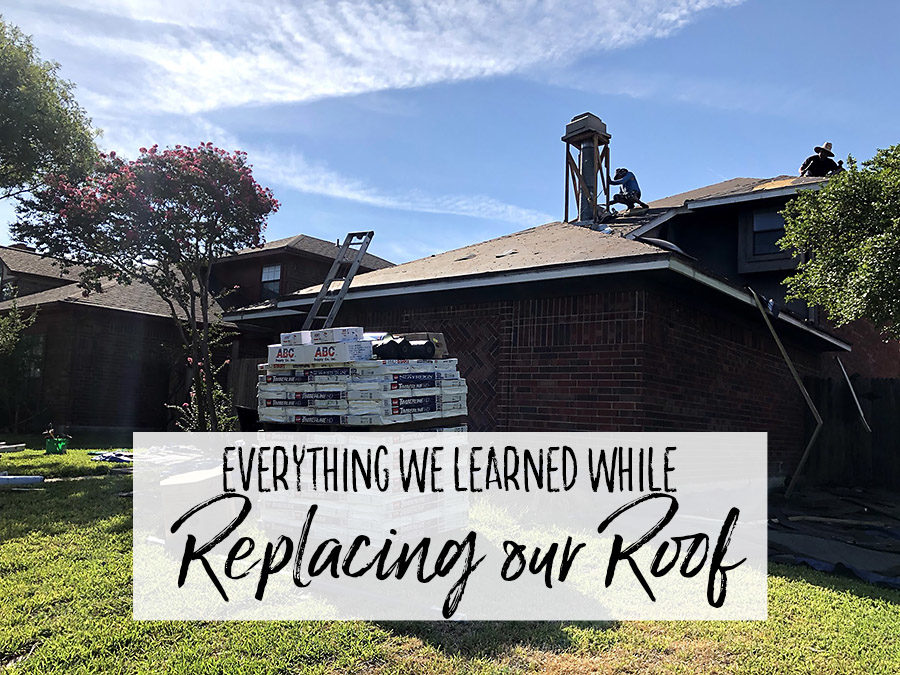 Have you ever heard about a homeowner excited for hail? Well, I certainly was!
We moved into our house nearly six years ago and it didn't have a new roof when we moved in. At the time, it was one of those things that we decided was "future Megan and Daniel's problem". Well, it slowly started developing leaks (homeownership is awesome!), and then a few more leaks started popping up until we knew we were going to have to replace the roof soon. Unfortunately, we didn't have $10,000 cash floating around for a roof repair.
I don't know if I can say luckily, but luckily for us, our whole neighborhood (and most of our city) got hit with a massive hail storm. It was bad enough that when we brought an inspector out, they pretty quickly determined that we could get a whole new roof and that our insurance would cover most of the cost. So, we wound up paying about 1/5 of the cost for something we were going to have to do anyways! Take that, hail!
I'd thought I'd share a little about our experience and tell you 5 Things We Learned While Getting Our Roof Replaced.
Everything We Learned While Getting a New Roof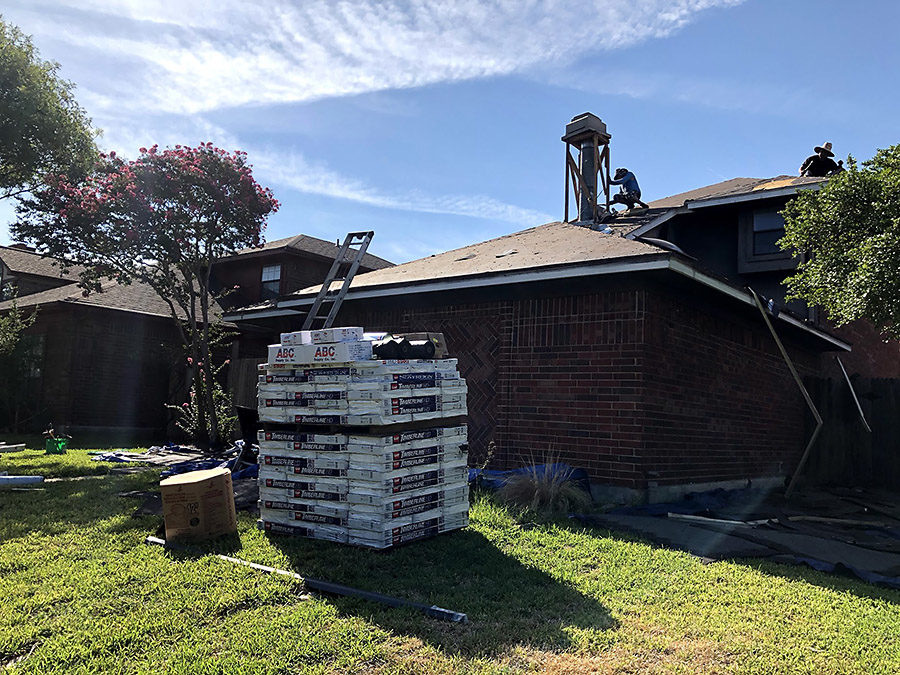 Hire a Roofing Company You Trust
This is the single most important part of getting a new roof, especially if you're also dealing with an insurance company. We went with a local company mainly because my husband knew the owner from church. (Davis Roofing Company – if you're local to North Dallas) We had seen their work on several of our friend's houses before and knew they did a great job.
I had no idea just how important it would be that we trusted their company, but they wound up having to go to bat for us with the insurance agency. In fact, after we received the initial insurance check to cover the hail damage, we actually received a second check for more money because the roofing company had gone over their estimate and fought back to get more repairs included. (In our case – they an increase because of the steep grade of our roof for demo and construction.)
No, really, HIRE a Roofing Company
Look, we are about as DIY as they come. We are not afraid to get our hands dirty and wait a little longer to get a project done in an effort to save money. Multiple rooms in our house are in various states of disrepair because we are waiting to have the money and time to fix them up.
But installing a whole new roof is another level of home repair. Unless you have professional roofing experience, we would not suggest you try this project yourself. A roofing company will bring along 10 guys and they will get the entire project done from start to finish in 3 days. They have been trained to work on the steep angles of roofs and they have all the tools and equipment to get the job done safely and efficiently.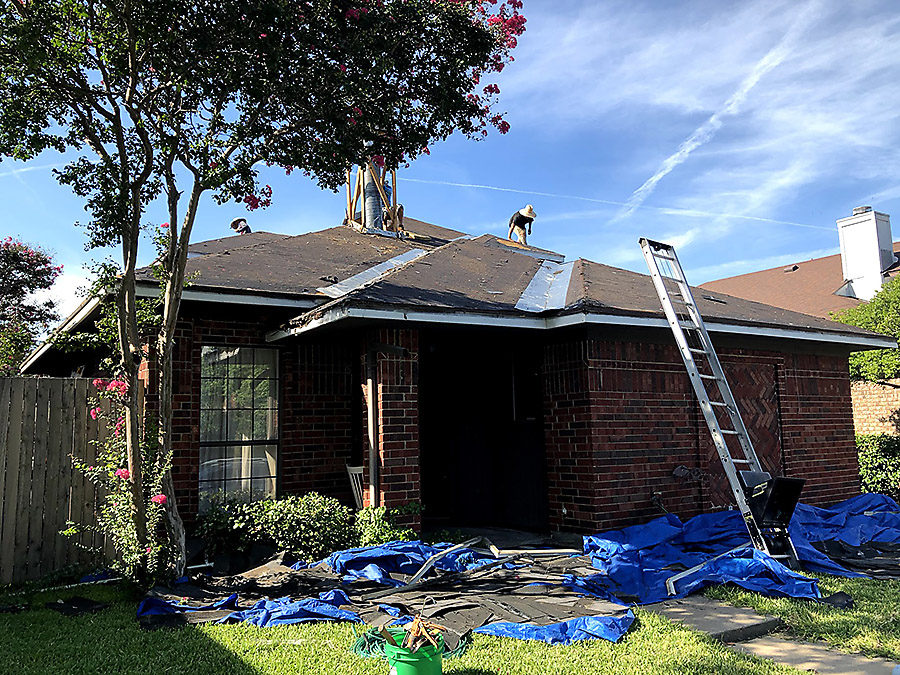 There are always exceptions to this rule, but (for this project) if in doubt, hire it out!
Choosing Roof and Gutter Colors
Your head will spin with the number of roof and gutter colors. Before you meet with the roofing company, browse Pinterest for houses in your color and style to get an idea of the color of roof you'd like to have. You can also drive around to see different houses and really look at their roofing colors to see what stands out to you. Some colors are only available in certain regions.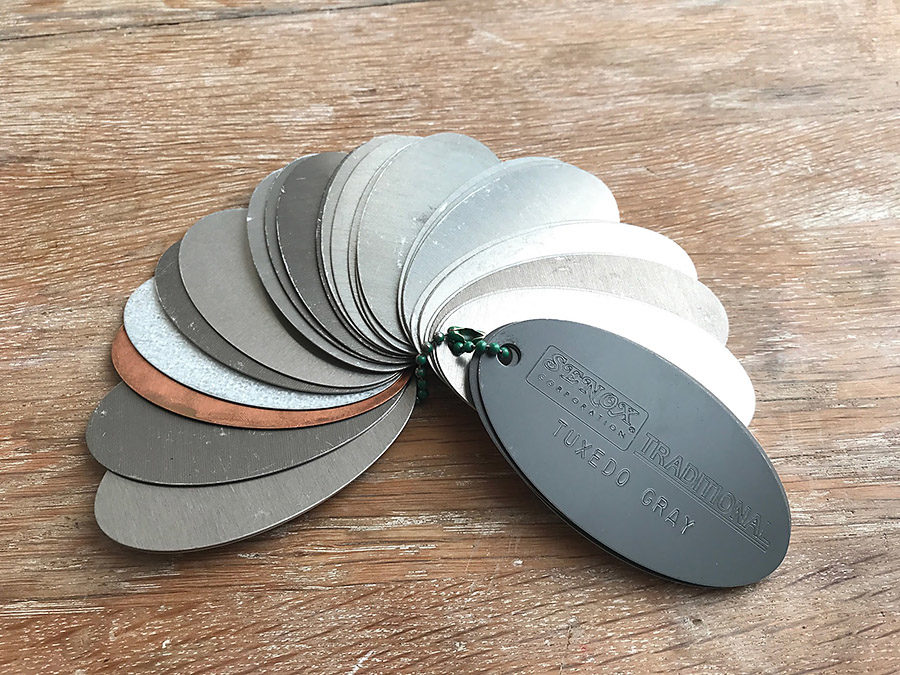 Our house had red brick. Our city stipulates that a certain percentage of your house must be brick or stone, so there's no whitewashing our brick. (One day!) So, we chose a dark gray roof color called Charcoal that really looks almost black. Our gutters are Tuxedo Grey and we will choose a paint color to match when we repaint our house soon.
Be Prepared for the Noise
The roofing company will likely send someone out in the afternoon or evening of the first day to remove the gutters. This will be LOUD. You probably won't want to be around for this part, but you definitely don't want to be around when they're installing the roof the next day. When they have the nail guns going above your head it is hard to handle. We spent the day at the gym. We did come home while they took a break in the afternoon to get little man a nap (because it gets so hot in Texas – they take regular breaks in the afternoon, so it's pretty predictable), but then we left again when they started up in the evening.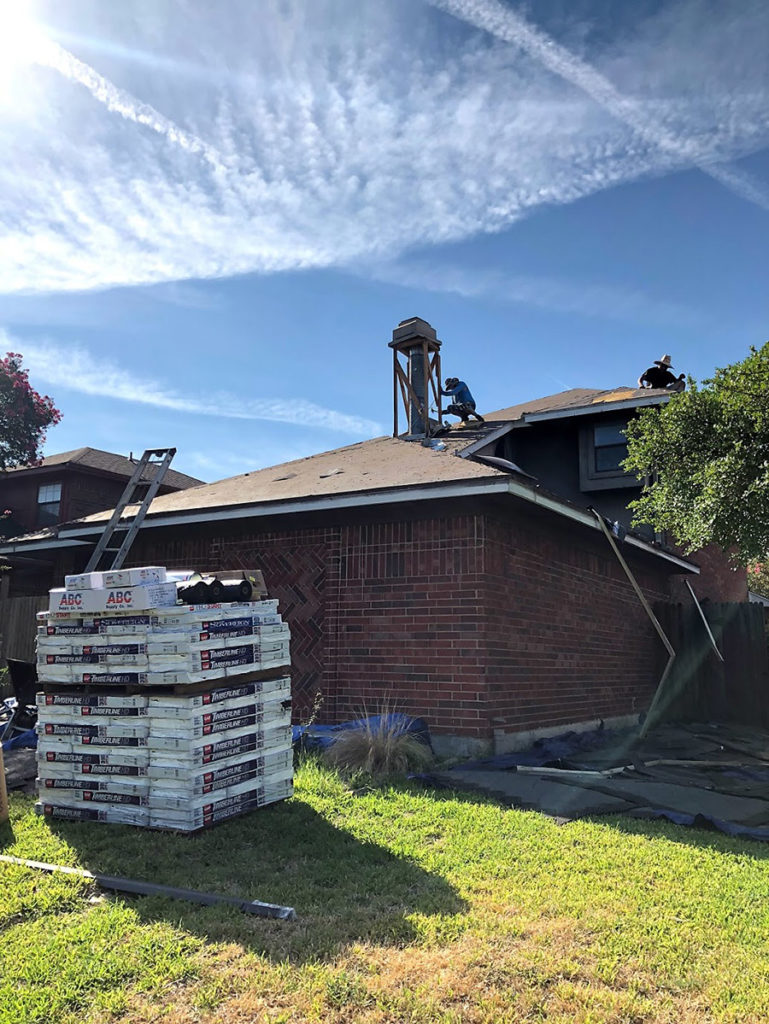 We have a relatively small roof, so it took them about a day and a half to install the whole roof, but if your house is larger or your roof is more complicated, it may take longer. Make other arrangements for your family.
Be Prepared for Debris
When the roofing company comes to demo your old roof, they will need to pull a trash trailer close to your house. For our house, this was the back driveway that we needed to clear to make room for the trailer.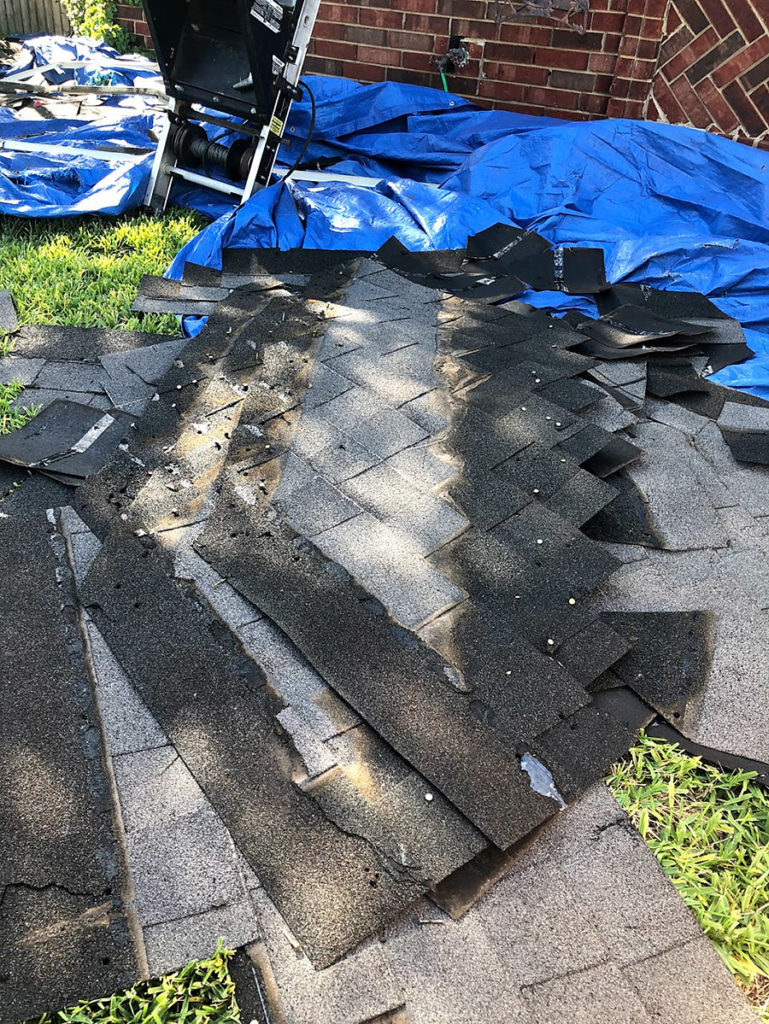 The roofing company will clean up after themselves, but you can expect to find some stray nails even after they leave. They are pulling off a roof with thousands of old nails that all wind up in your yard before going to the trash trailer. Do a thorough sweep of your driveway, pathways, and yard before anyone walks through those spaces (especially toddlers who can find anything!).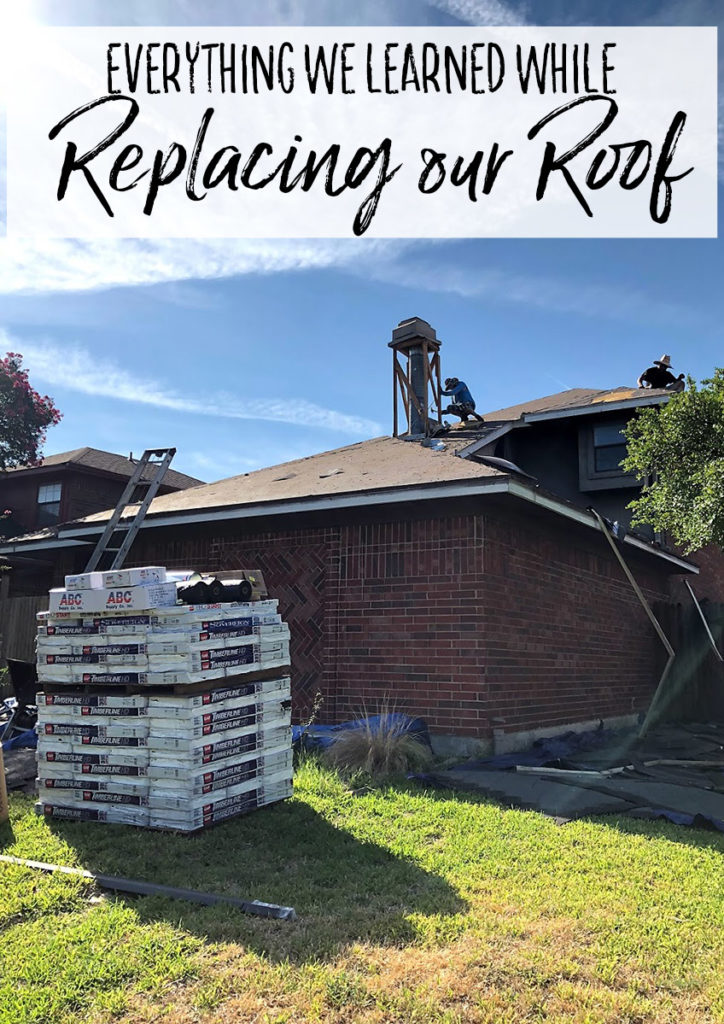 Have you ever had your roof replaced? Do you have any tips (or crazy stories – those are my favorite!)? Share them in the comments below!