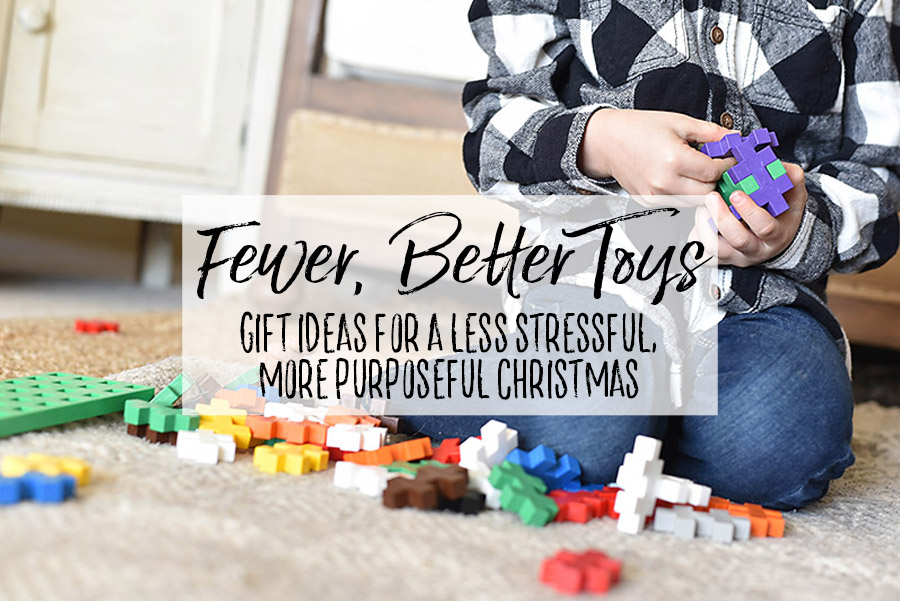 There's no denying that our world has changed. We, as a country, have leaned in to our family relationships. We have spent more time at home and even changed the way we attend school and work. One unexpected side effect is that we have collectively learned is that we have too much STUFF.
Books and TV shows like Tidying Up with Marie Kondo and The Home Edit have us re-thinking our junk drawers and stuffed closets. While being home more with the whole family has made it painfully clear (at least to me) that cleaning up toys is the absolute worst.
Even when I'm careful, the toys explode all over our house. I find myself picking up Rescue Heroes in the dining room and play scarves in the family room.
With Christmas approaching, I wanted to put together a gift guide full of toys that are meaningful. (I've done this before, you might remember the first Fewer, Better Toys Gift Guide) They won't been tossed aside as soon as the batteries run out. They won't be just another action hero that gets stuffed in a toy box. These toys are worth their weight in gold.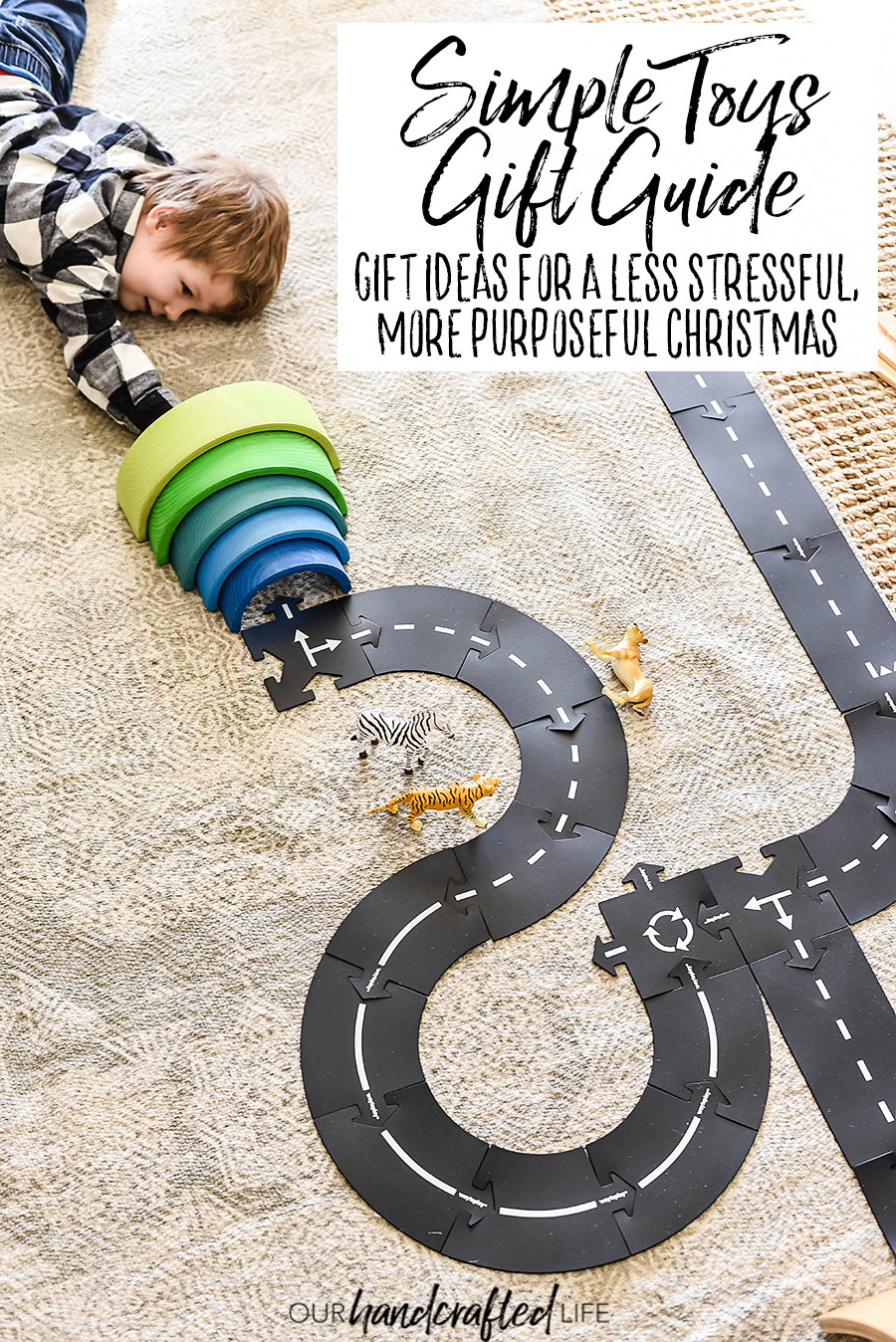 I've talked in the past about my "toy styles". I want to be intentional about the things I choose to bring into my house. I want them to promote a different, slower kind of playing. You can read all about it (and discover even more intentional gift ideas) in The Ultimate Guide to Intentional Toys for Kids. Here are the basic categories that I want the toys I buy to fit into:
Encourages open-ended play
Develops imagination
Promotes active play (gross and fine motor development)
Fosters creativity
With those criteria in mind, let's jump right in! I have partnered with several companies to show you gifts that you AND your kids will love.
Fewer, Better Toys – A Purposeful Gift Guide for Kids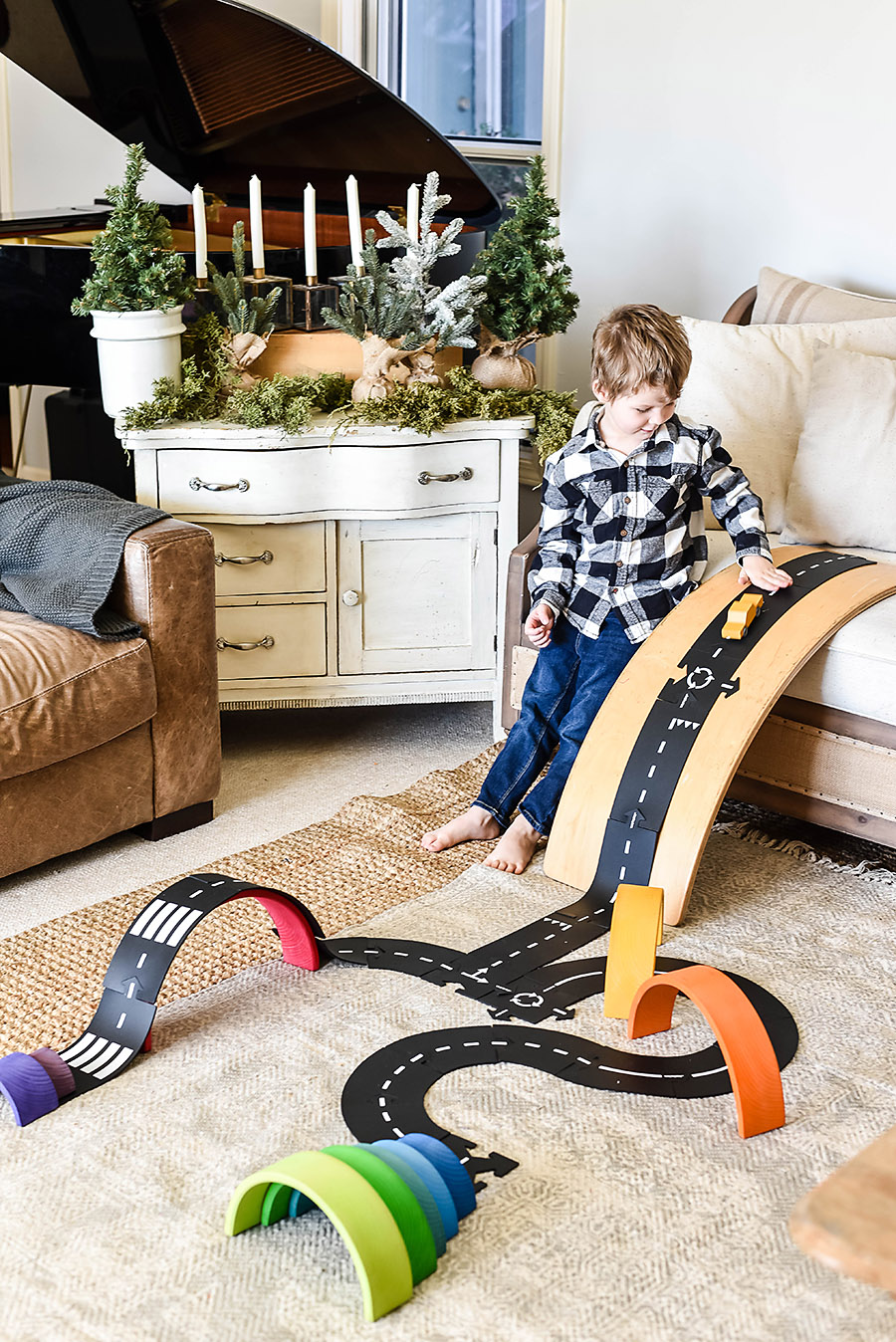 Waytoplay has reinvented a classic childhood favorite. Their roads are flexible and water resistant, which means you can play with them however you want, wherever you want.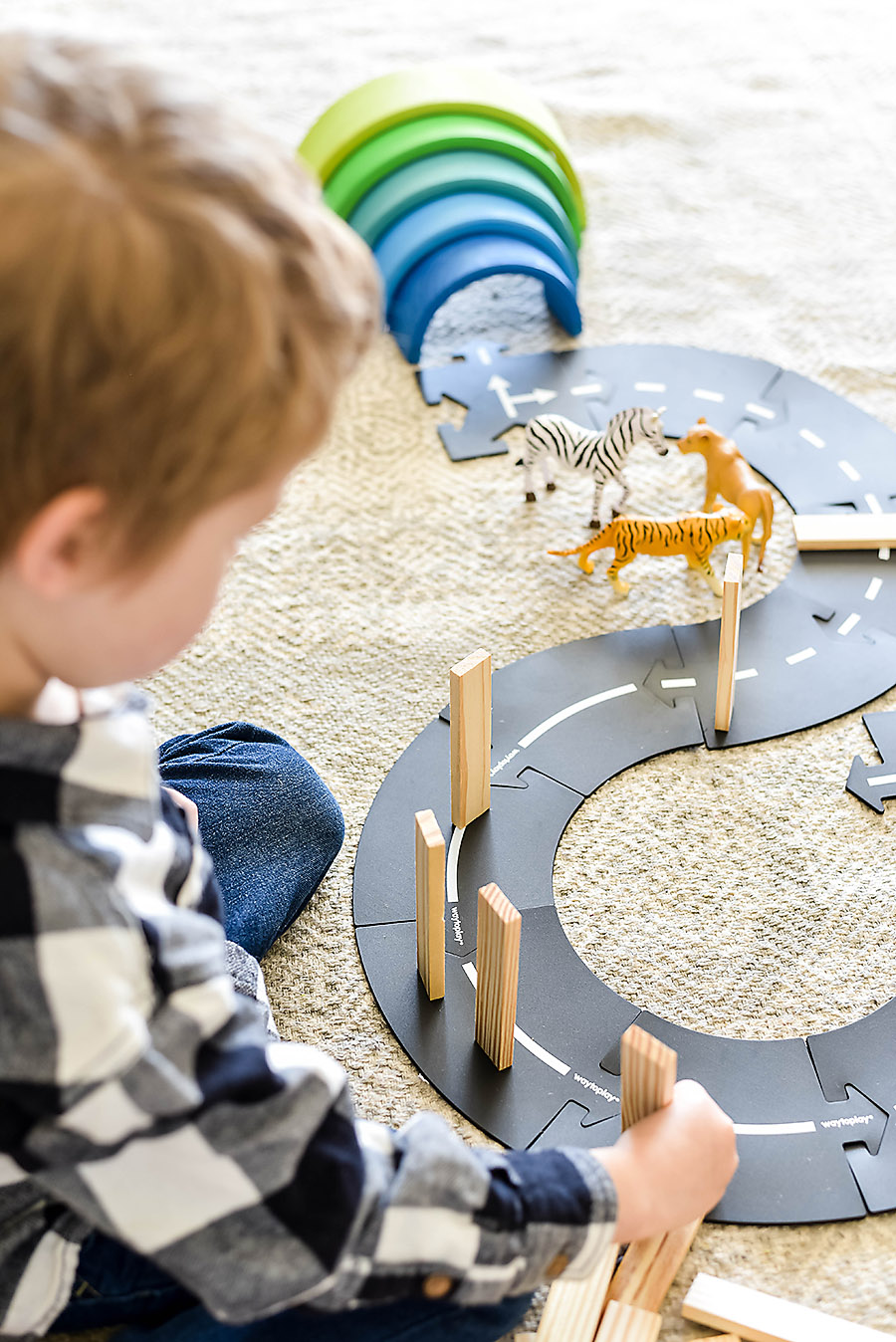 If your kids need a road to go through the snow outside, they can build it. If their design needs to have a bridge, there's no problem. They can discover their waytoplay anywhere – indoor or out. These flexible roads turn kids into engineers, city planners, and inventors.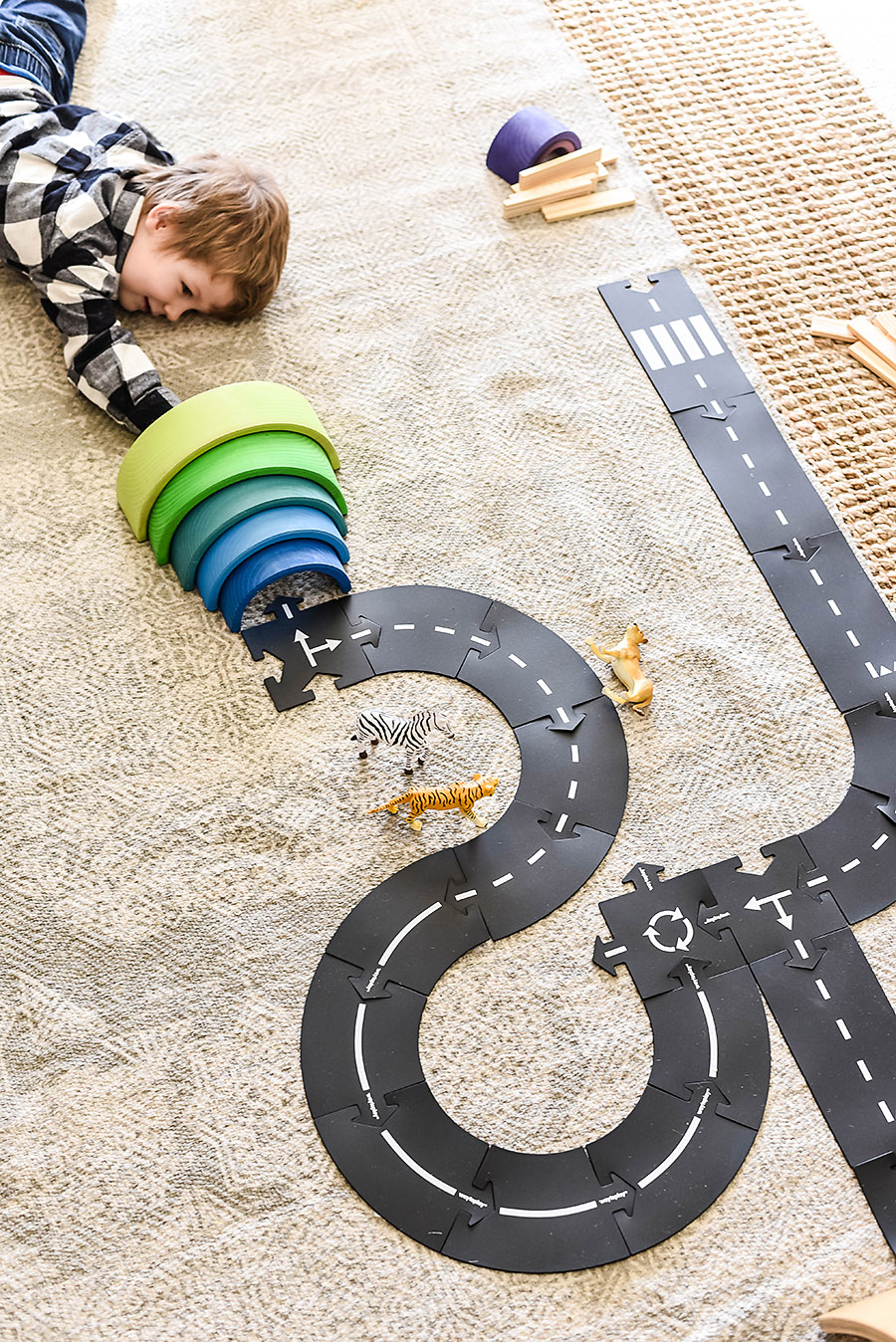 I love that the kids can build these roads and play on them together. They can use toys they already have, like blocks and animals, to build an entire city. That makes this toy unique every time they get it out of the box.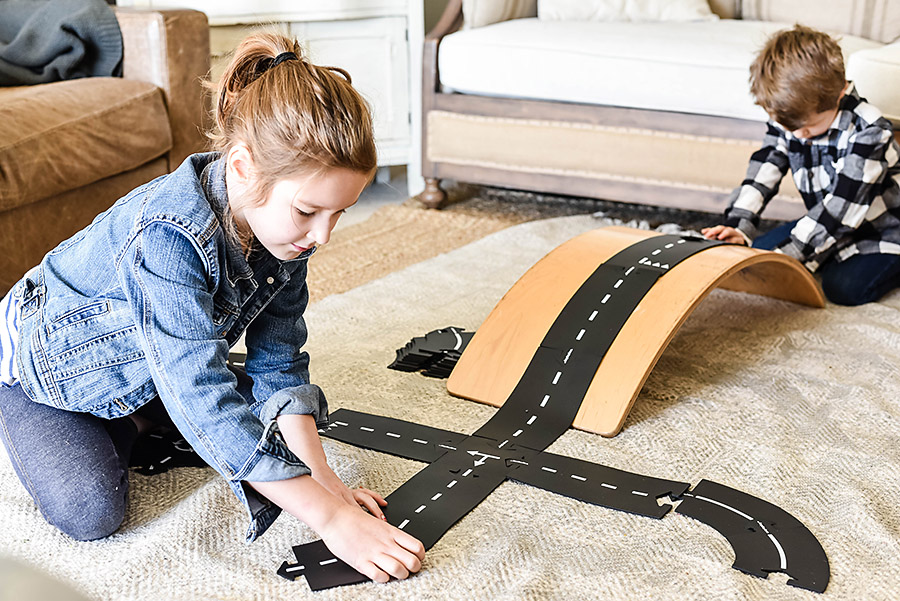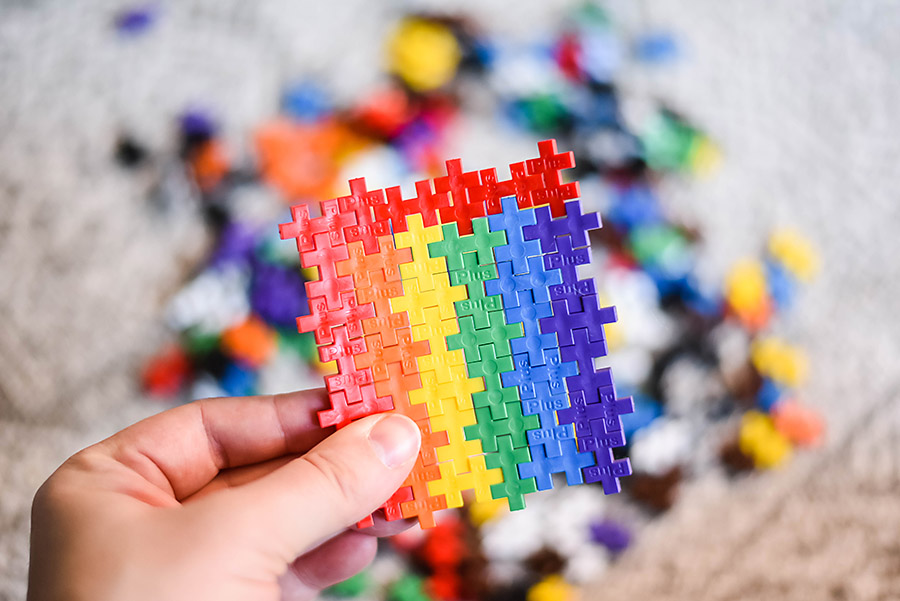 Plus-Plus are the ultimate opened ended toy. If you look at a single Plus-Plus, you'll see the shape that inspired their name. When you put them together, you'll discover a world of possibilities. Are they a puzzle? Building blocks? Counters? Yes! We got our first set of Plus-Plus last year and they are one of the most beloved toys in our house. We are homeschooling this year and I love to keep a pile of Plus-Plus in our homeschool room.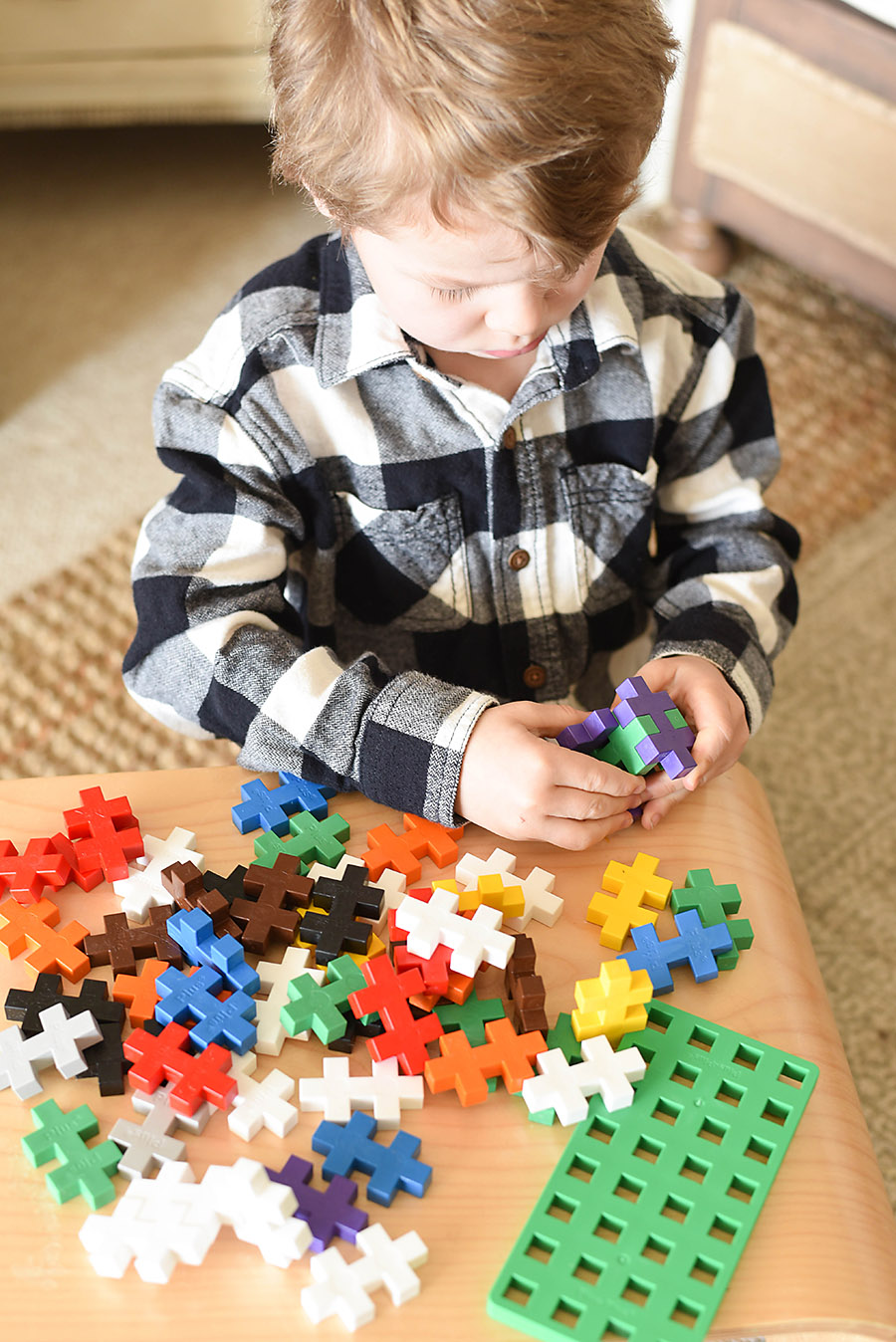 These toys fit into one of my favorite categories "plays well with others". You can use Plus-Plus with any other toy in your house! They can be sorters and counters in math. They become "baking ingredients" in a play kitchen. Kids can build landscapes for their action figures or build the action figures themselves.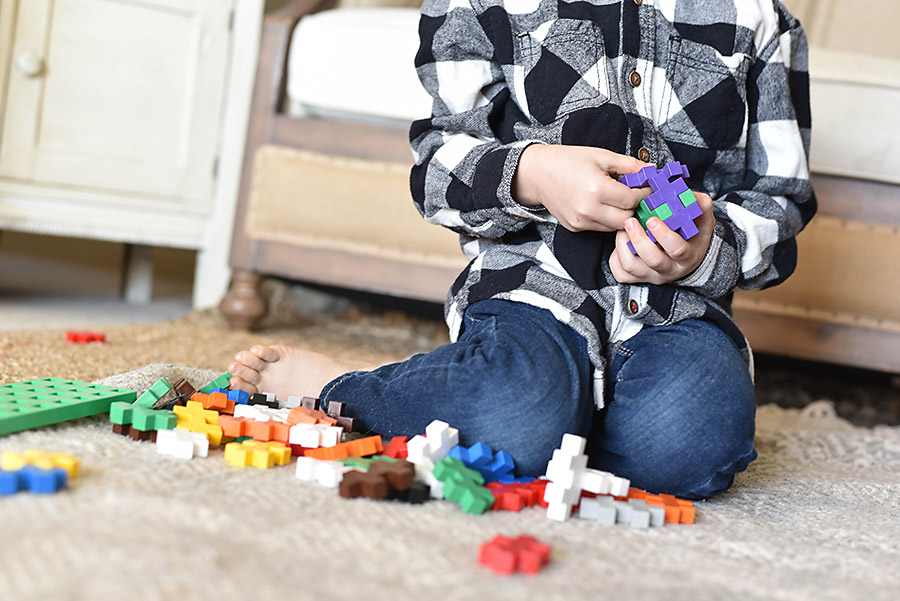 We tried two new sets this year and we are already in love. The Learn to Build Jewelry set features new neon colors and glitter pieces. These pieces captured the attention of my daughter, who wanted to start making jewelry right away. Then she started building the shop to display her jewelry creations!
The Plus-Plus BIG Learn to Build set is the perfect introduction to the world of Plus Plus. Designed for kids as young as 18 months, these much bigger Plus-Plus are easier for little hands to manipulate, but still have all the building and creative power of their older, smaller siblings.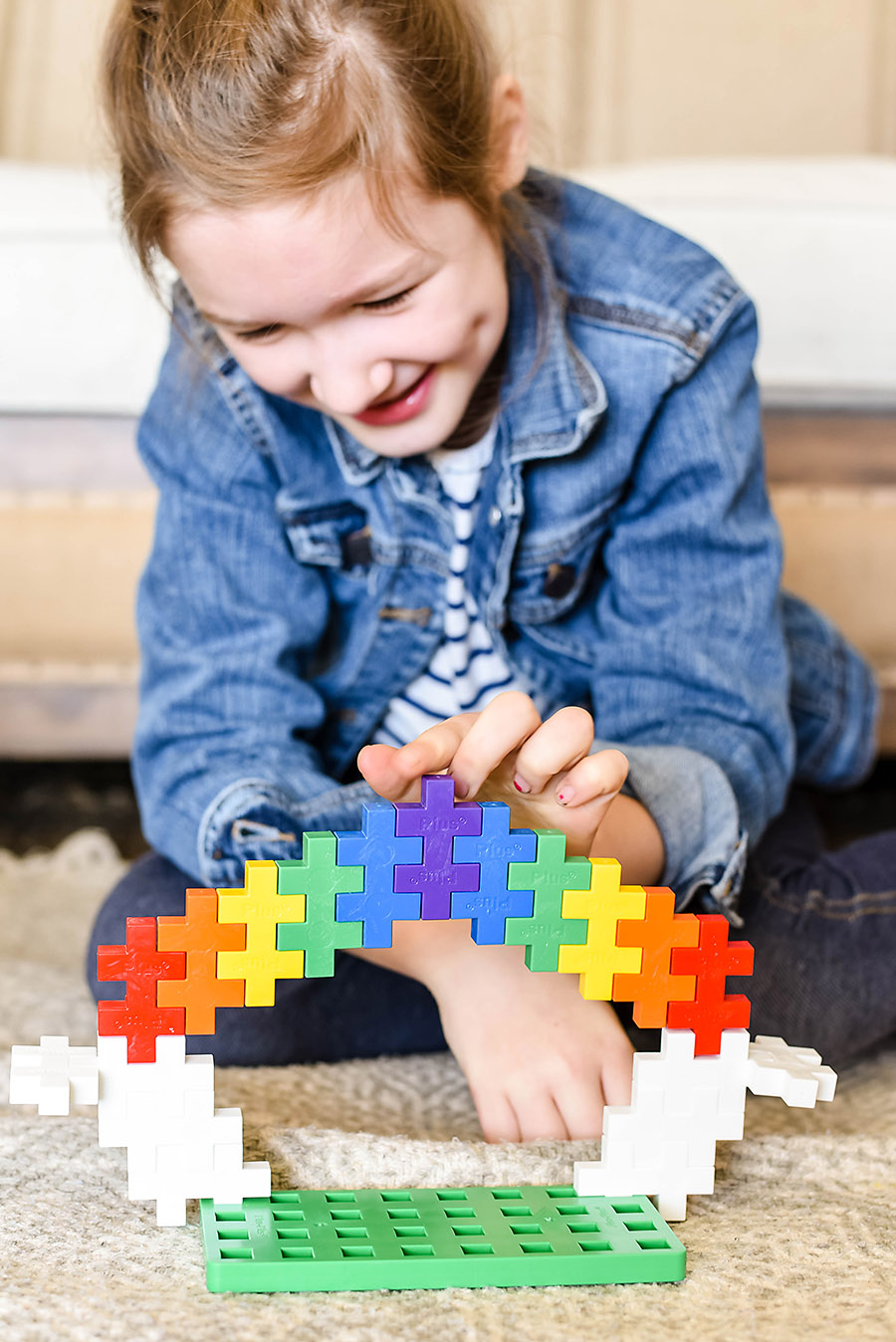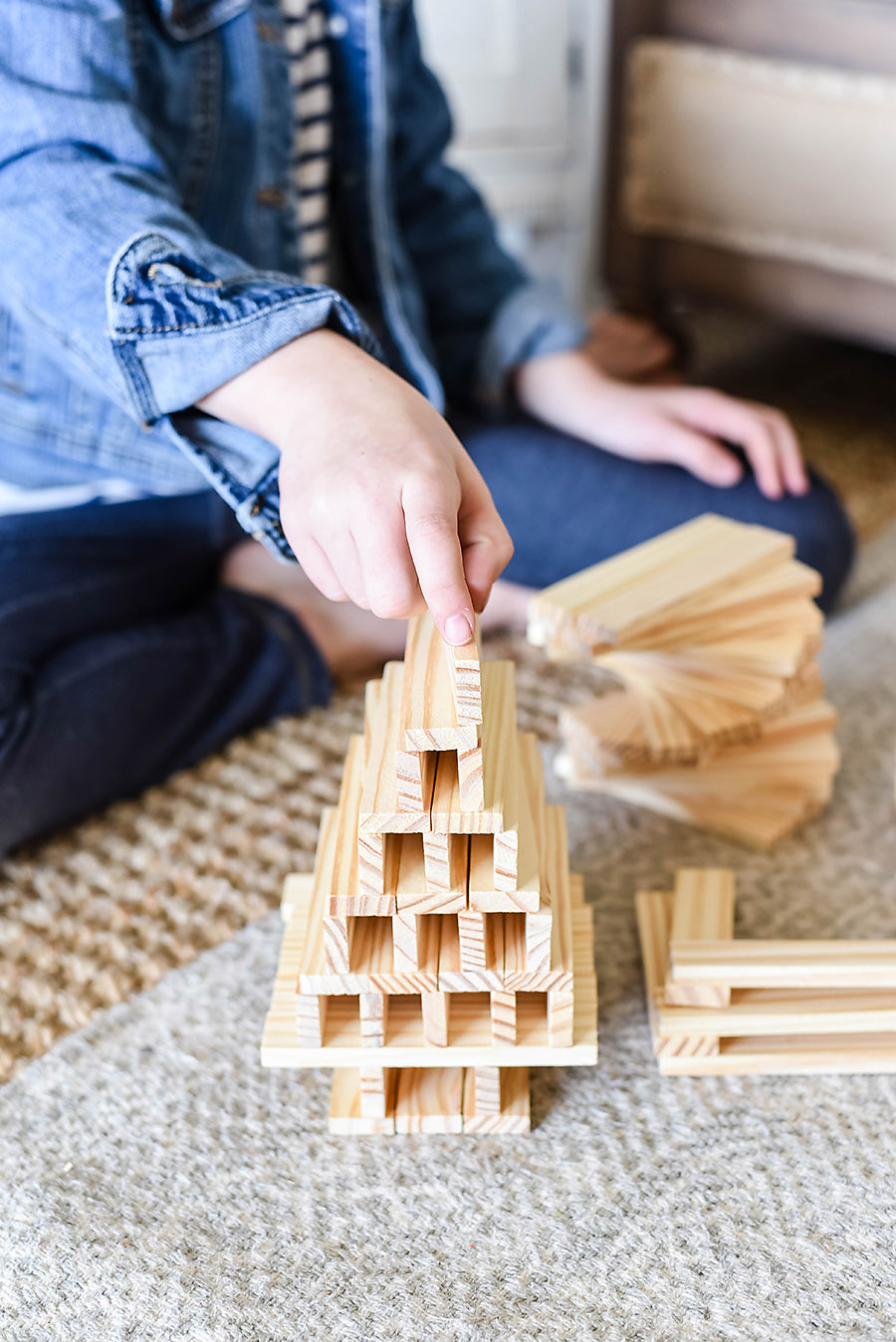 Brain Blox call themselves "educational toys for happy brains" and I couldn't agree more. These wooden building planks are an amazing open ended toy. They encourage creativity, problem solving, and STEM skills. They can be a log cabin, a giant robot, a bridge, a pirate ship, a tower, or anything else they can imagine. There are hundreds of building ideas, brain puzzles, and building videos under the "Free Stuff" section of the Brain Blox website, along with free curriculum to help you integrate the blocks into your school day. See all their free resources by clicking here.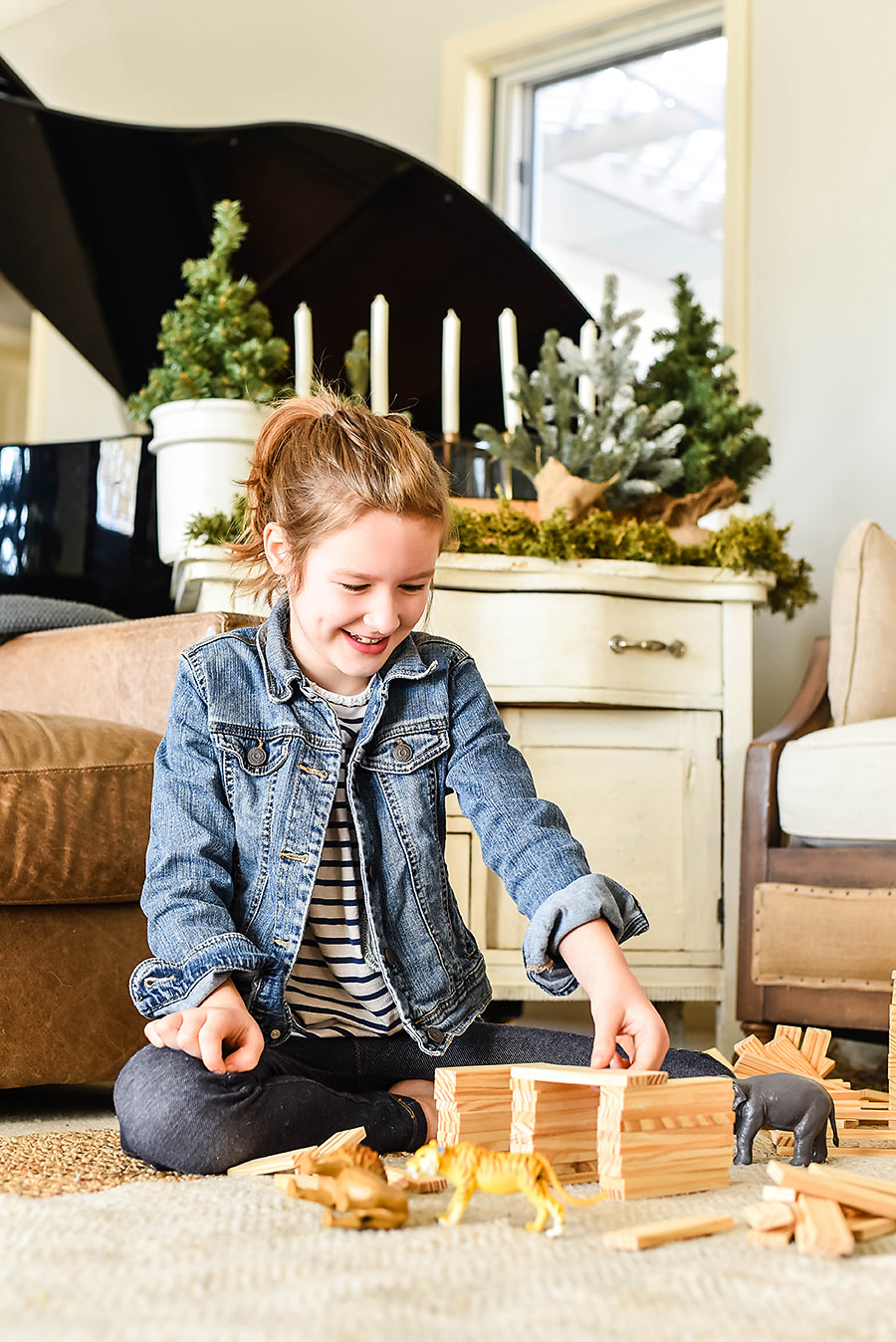 I love that these blocks don't have an upper age limit. In fact, I dare you to try to keep parents and grandparents out of this clever box of Brain Blox. They will love the challenge of tinkering and building just as much as the kids.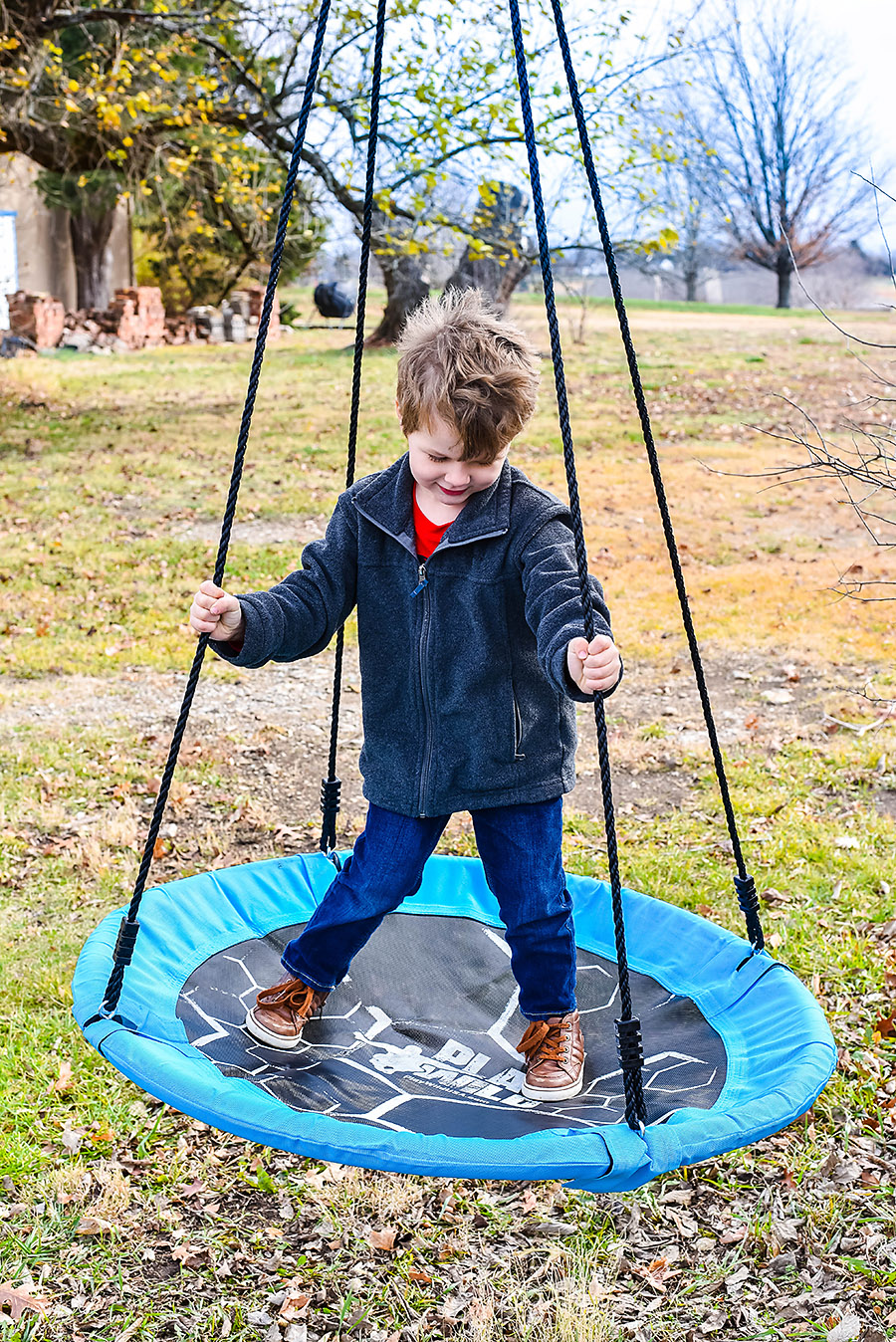 My kids do not enjoy being cooped up indoors. Once school is finished for the day, they are itching to get outside and burn off some energy. At our last house, they would always rush to the swing set and fight over who got to be first on the swing. Bickering is my kryptonite, so when I saw the Tree Swing from Play Wild, I knew it was the perfect solution.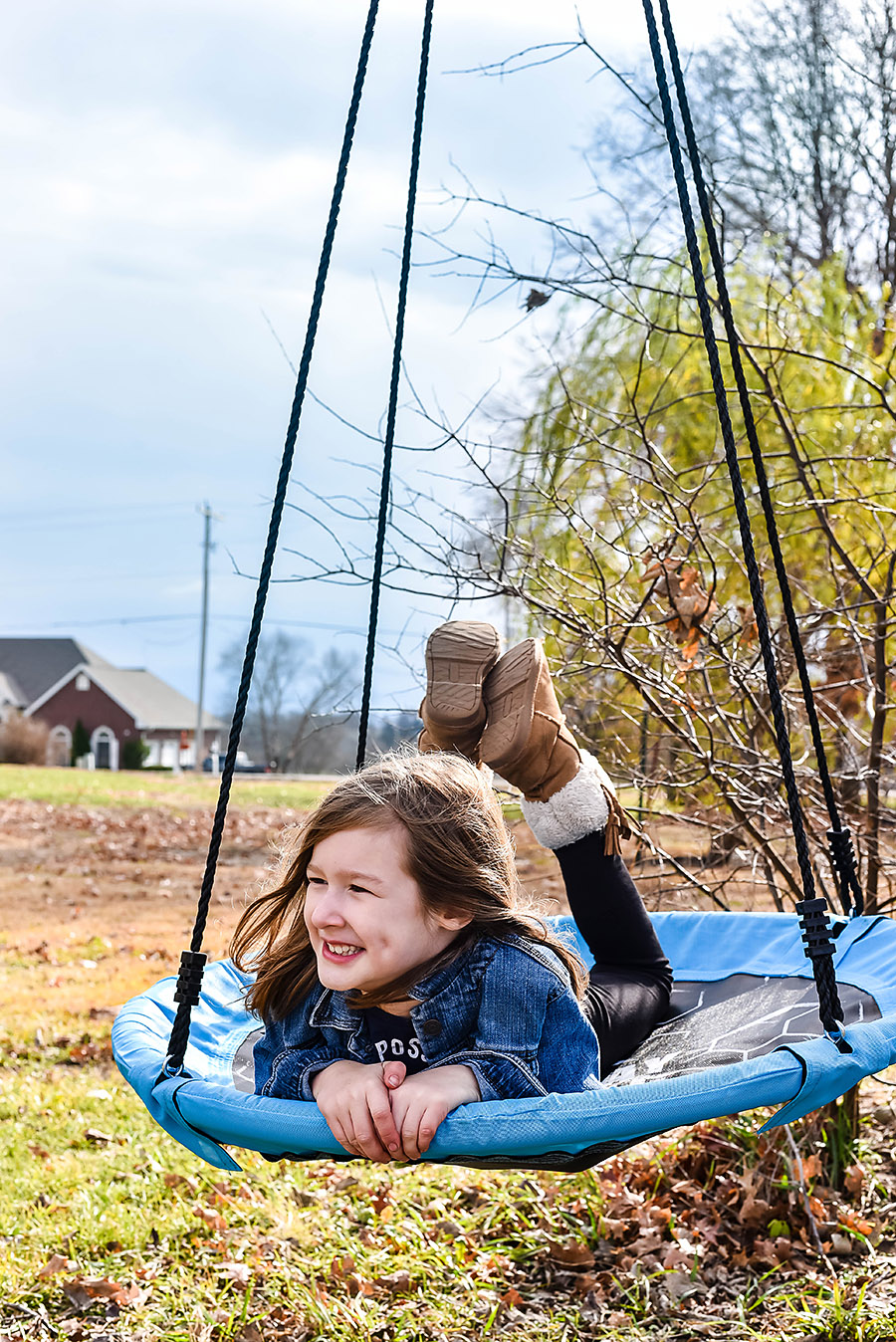 They can pretend they are flying or surfing. It has even become their clubhouse. It's sturdy enough to handle rough play (it can hold up to 400 lbs!), but comfortable enough to lay back on and read a book. The Play Wild Tree Swing could easily become the best toy of the year for your whole neighborhood.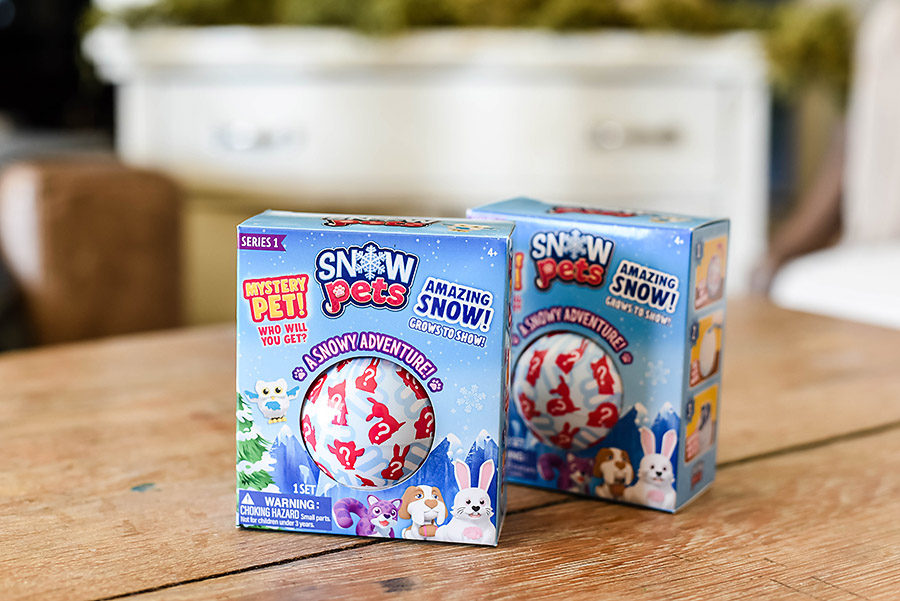 I'll be honest, I'm typically not a fan of "mystery box" type toys. Once the mystery has been discovered, they often get tossed into a pile to be forgotten about. One major exception is Snow Pets. I think because Be Amazing! Toys is known for their fantastic interactive science kits, these mystery box toys are a lot more inventive and interactive.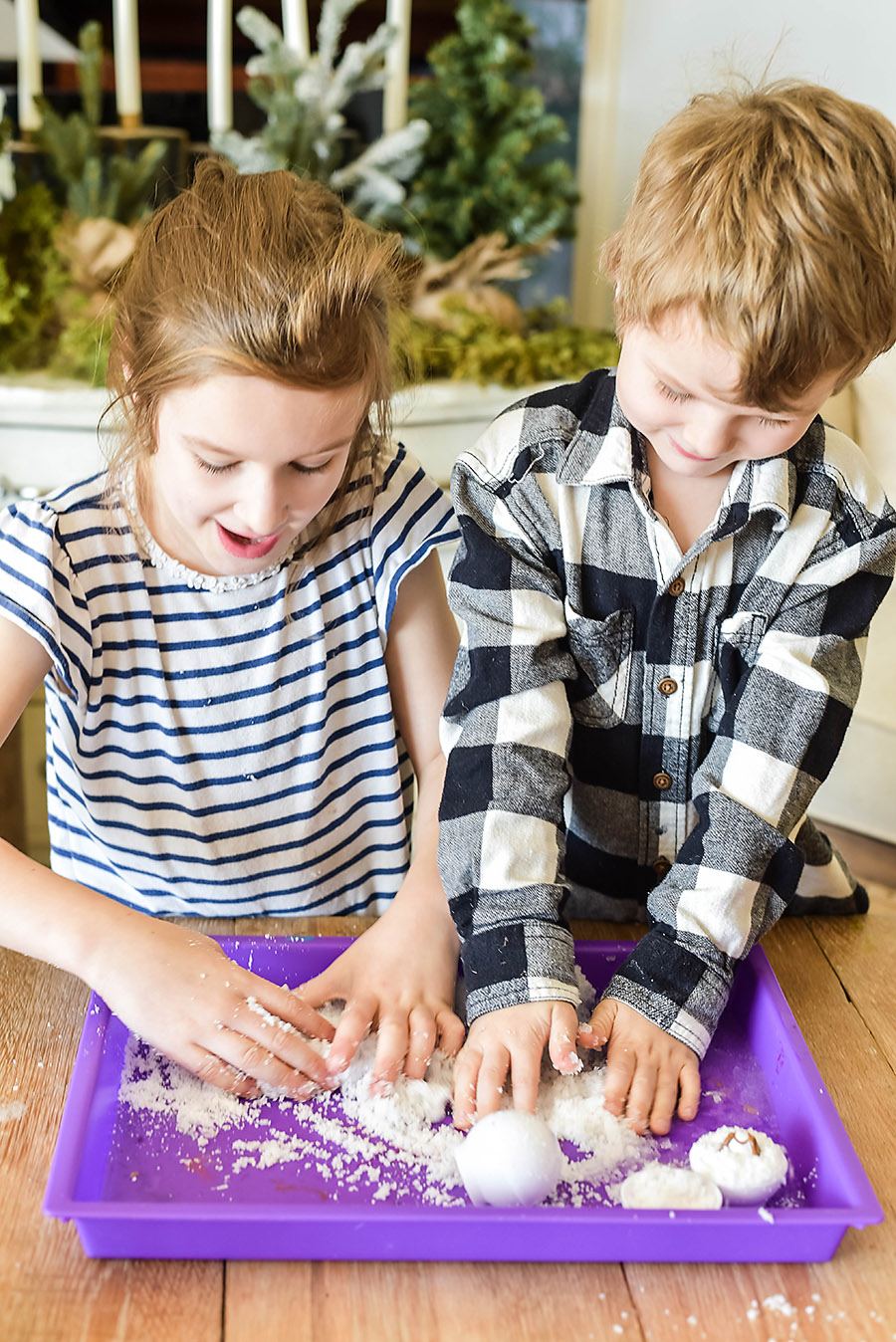 You unwrap the mystery snow ball and pour water into a hole in the top. The kids will love watching the snow grow until their ball pops open. Then they'll discover a cute critter inside. Far from being a toy that gets tossed aside, my kids played in the 'snow' for the next hour and then came back to it later that evening. The pets become pencil toppers or fit perfectly with their dollhouse dolls. These are worthwhile stocking stuffers!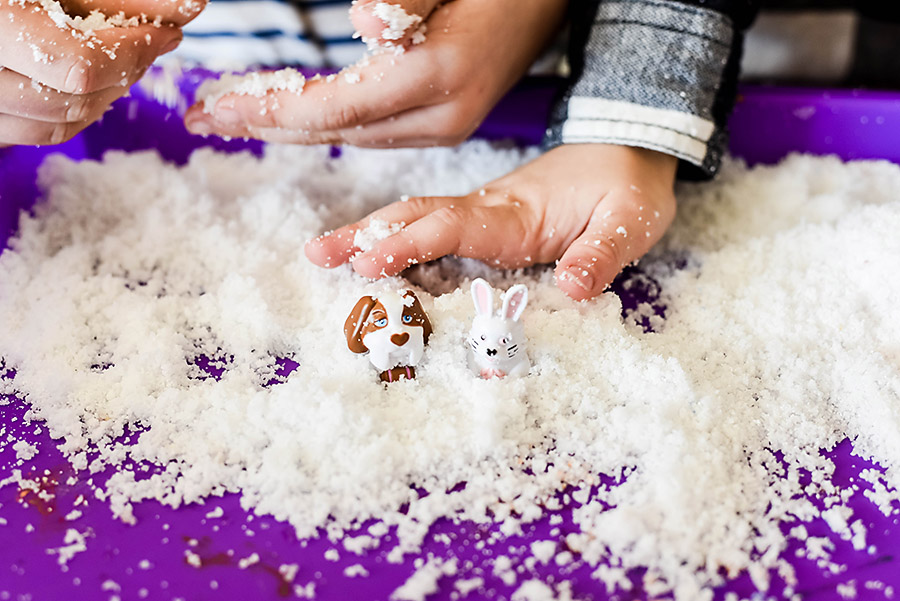 Those are the toys that are going under our tree this year!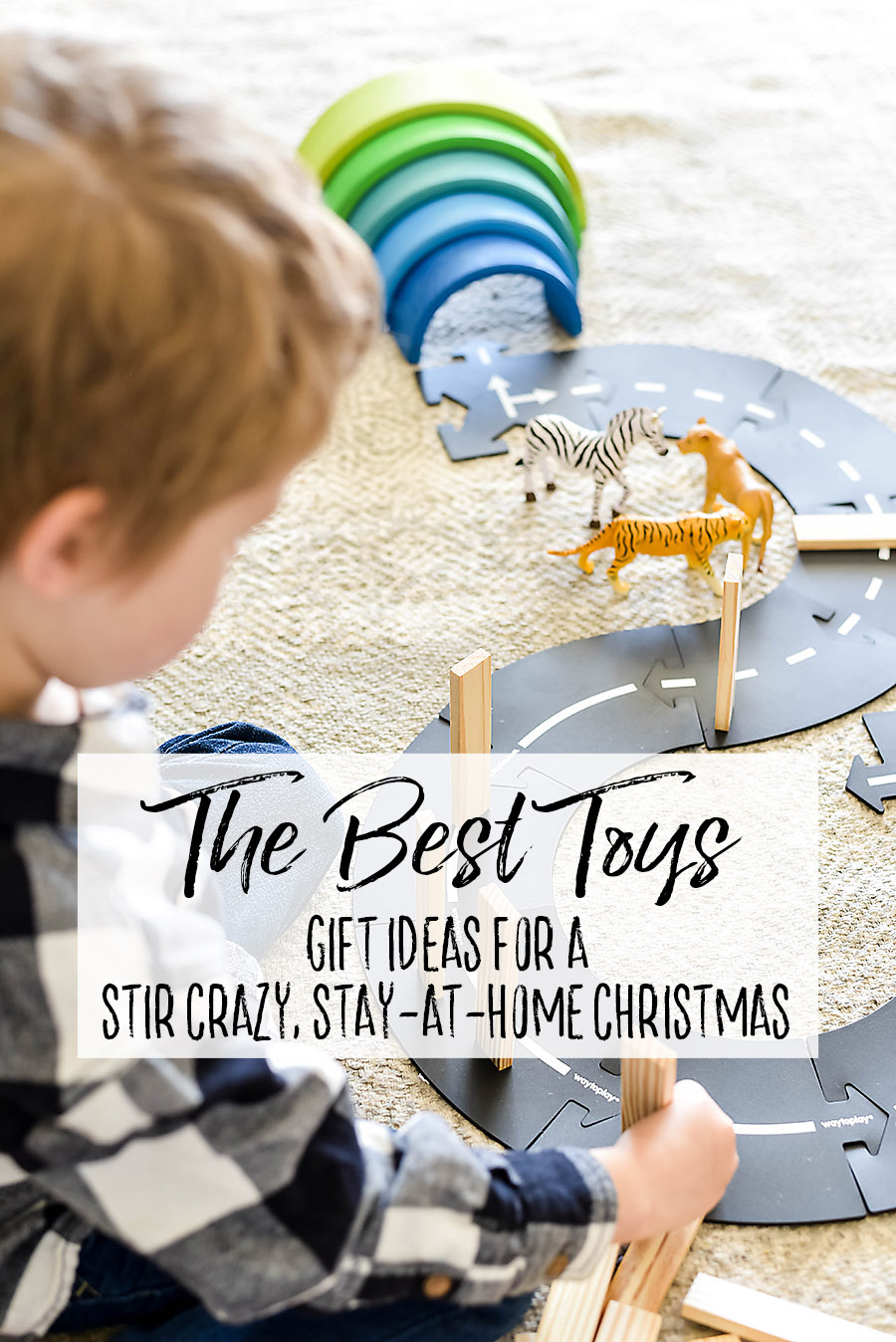 I love that I'm feeling excited instead of overwhelmed. I know that these toys will perfectly fit into a slower style of play. They will build on toys that we already have and encourage my kids to stop and play awhile.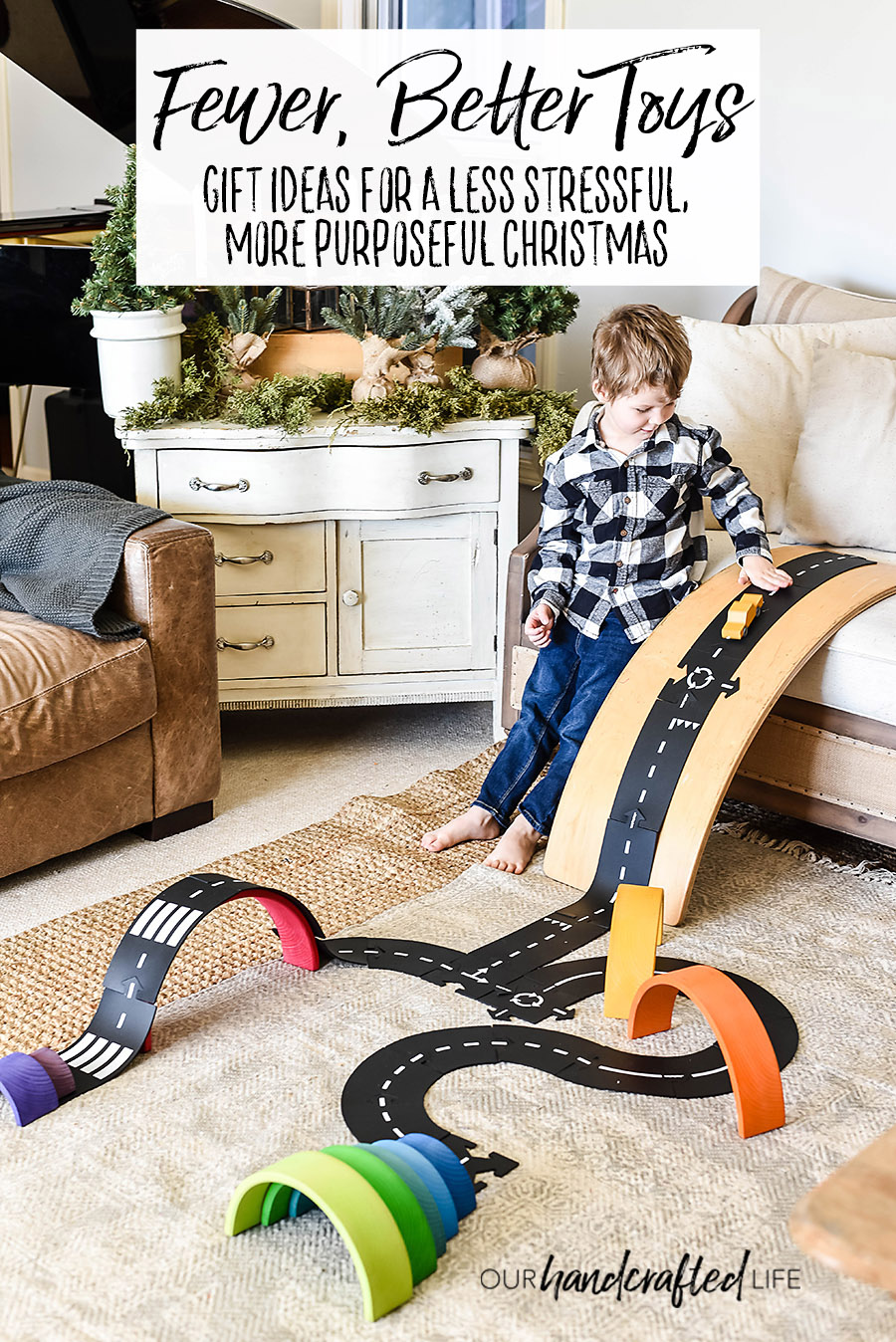 Have you found toys that are worth investing in? I would love to hear your ideas in the comments below!