This ultimate guide to intentional gifts for kids is packed full of 50+ creative and intentional gift ideas for kids. This post may contain affiliate links, which means if you purchase from one of these links your cost is the same but it helps us provide a ton of content to you for free. See our full disclosures here.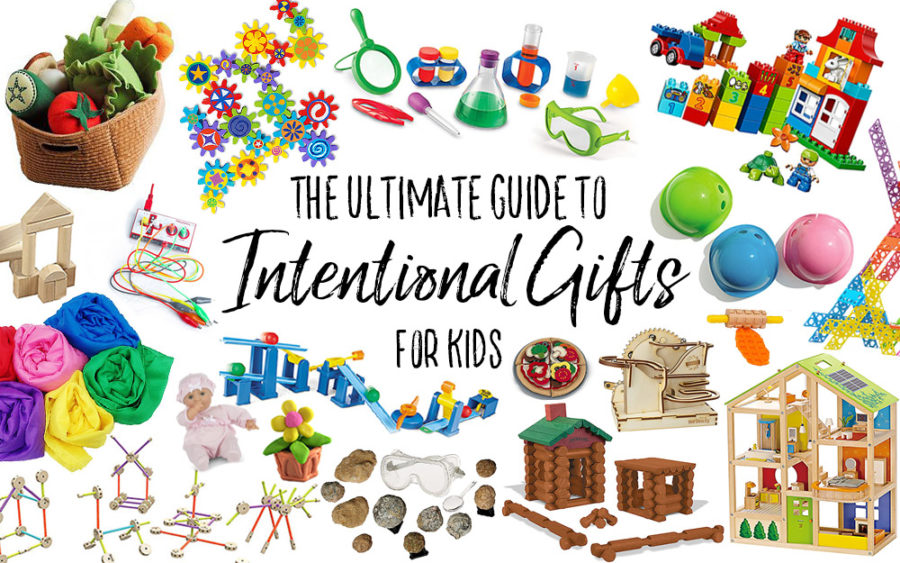 Whether you're celebrating a birthday, Christmas, Easter, or anything in-between, gifts are apart of every child's life. But if you've celebrated even one Holiday, you'll know that it's easy to get overrun in a sea of noisy plastic monstrosities.
But it doesn't have to be that way! Choosing fewer toys and more intentional toys can mean that your house is full of less clutter and your kids stay engaged longer.
When we buy a toy or add it to a wish list for a relative, I go through a mental checklist. I want to make sure that everything that comes into our house serves a purpose. If it's going to stick around, it has to tick at least a few of these boxes:
Encourages open-ended play
Develops imagination
Promotes active play (gross and fine motor development)
Fosters creativity
It may seem limiting, but once you weed through the muck of pink and blue plastic characters, you'll find a wealth of toys that offer so much more to our kids. You might even get excited to play with them because these gifts are interactive, engaging, and a ton of fun.
We have put together several gift guides to help you find intentional toys for kids. If you purchase a gift off one of these lists, you will find yourself building, creating, dreaming, and pretending right along of your kids.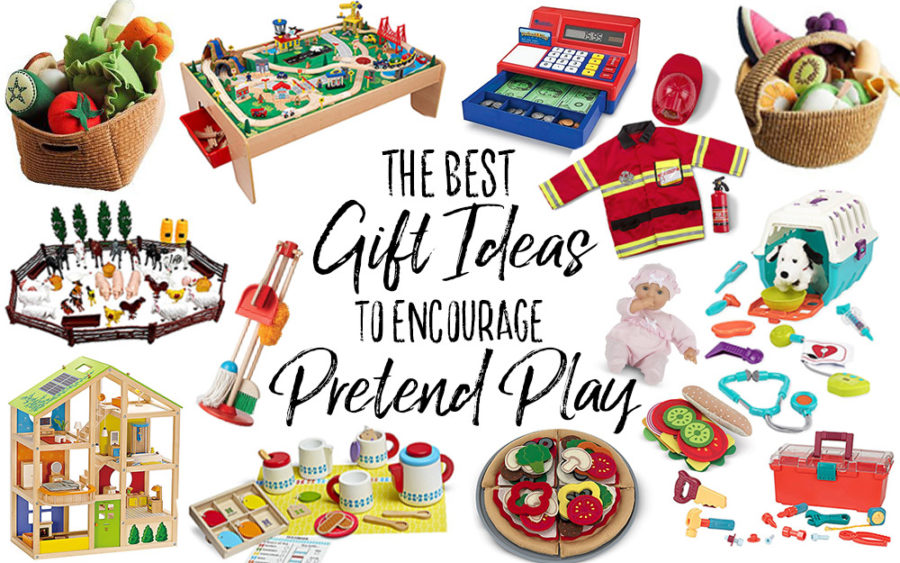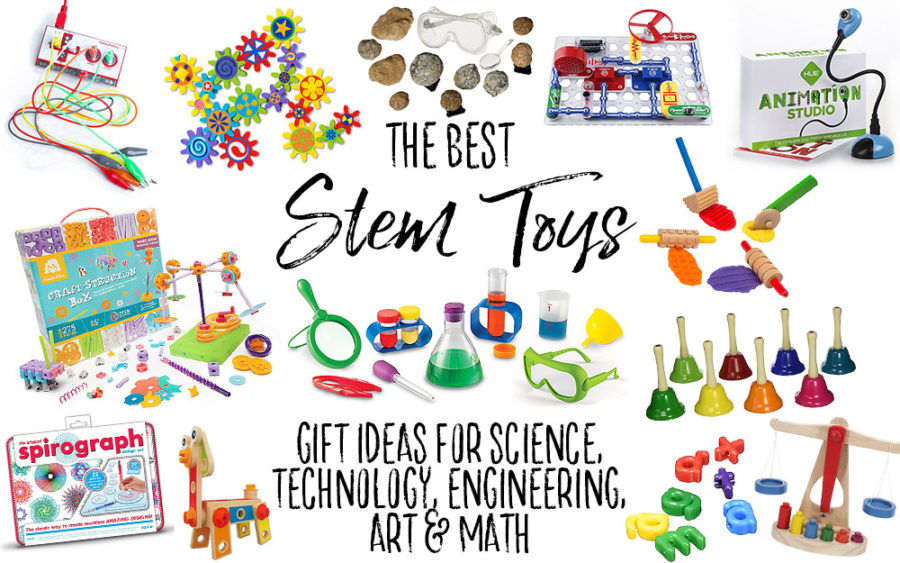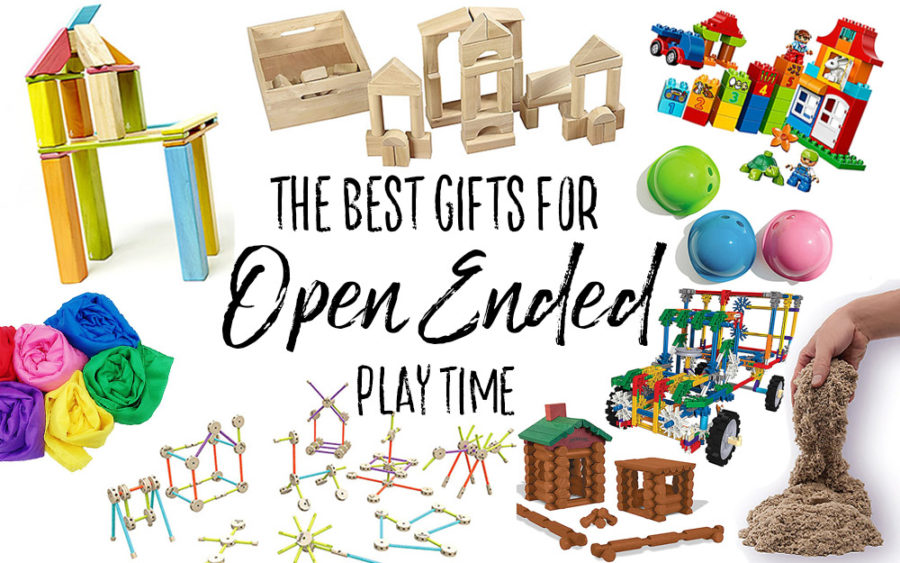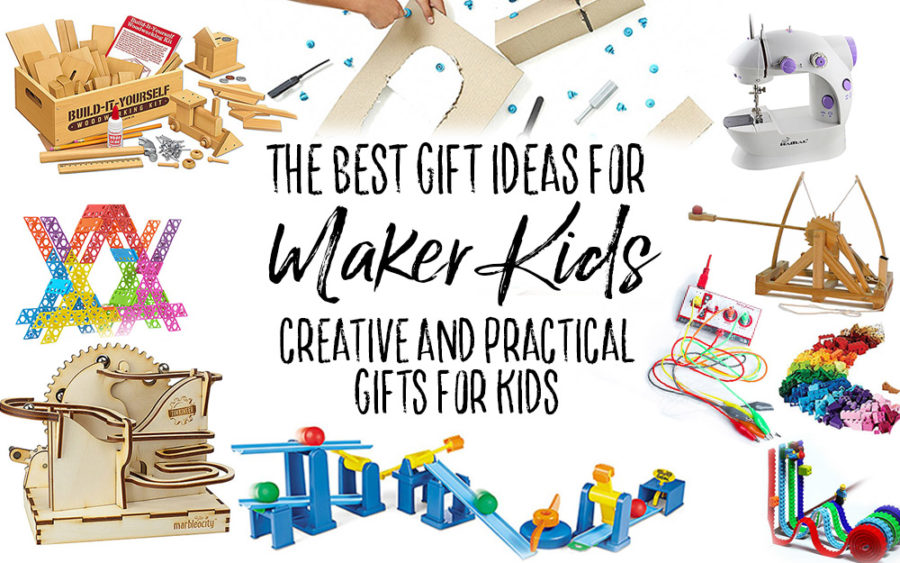 I hope you enjoy this ultimate guide to intentional toys for kids. Please let me know in the comments below if there are any other gift guides you'd like to see this season and I will do my best to make it happen!
You might enjoy some of these other gift guides we have put together in the past:

SaveSave