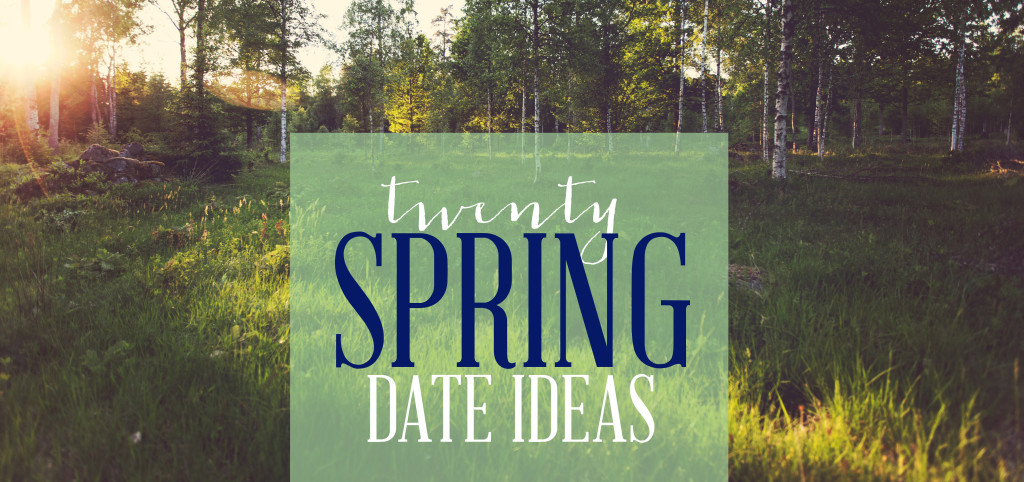 Spring is the perfect time to date your spouse and we I have a great collection of 20 creative Spring date ideas. Now that the weather has thawed, I am excited get outside and explore our city on dates with my husband! Spring is my favorite season – full of fresh air and new life. I could probably come up with 100 dates for the Springtime, but for your sake (and mine!), I have limited myself to our 20 Favorite Spring Date Ideas:
Eat dessert outside – after the kids go to bed, break out the baby monitor and share dessert in your back yard.
Walk through a park or a nature preserve.
Go see a Drive-In Movie. Drive-Ins are usually two movies for the price of one. If your kids will fall asleep in the back seat, you can see the second feature without having to pay for a sitter.
Get ice cream or snow cones.
Discover downtown. Of course Dallas has an amazing downtown area filled with art, architecture, and restaurants, but some of our favorite 'downtown' dates were in a little town called Webb City, MO with an old movie theater and a tiny Thai restaurant. Every city has a downtown, spend a Spring evening walking around enjoying each other's company.
Find a nearby National Park – you might be able hike or swim, maybe even bike or canoe.
Grill out! For a special treat, grill pineapple and cover it with cinnamon sugar – I promise you won't be disappointed!
Pick peaches or berries at a local orchard.
Visit the zoo! It's one of my favorite things to do as a family, but it also makes a date that's a little more interesting than dinner and a movie.
Watch a game – baseball is the obvious choice, but you might still be able to catch hockey or basketball.
Go to an arcade. Do you know how much fun you can have at an arcade for $10? They have ski ball, air hockey, racing games, and more! You could easily spend an hour or two reliving middle school and competing with your love.
Get active! We love to play frisbee golf, but you can play tennis, basketball, or golf – spring is the perfect time to get your blood moving.
Pack a picnic and watch a movie on your iPad.
Walk around a farmer's market and pick up some local produce to make an interesting meal.
Hit a museum or theater – they have lots of shows and special exhibits in the Spring.
Find a festival, block party, or a state fair. No matter what you're interested in, there's sure to be a festival somewhere! We have gone to art festivals, barbecue festivals, craft shows, block parties in the Dallas Arts District, flower and garden festivals, and of course the famous State Fair of Texas!
Play mini golf – and remember you don't have to be any good to have fun (but make sure the winner pays for ice cream!)
Stargaze or watch a meteor shower.
Get up early on a Saturday morning, pick up Starbucks, and visit garage sales.
Pin for Later: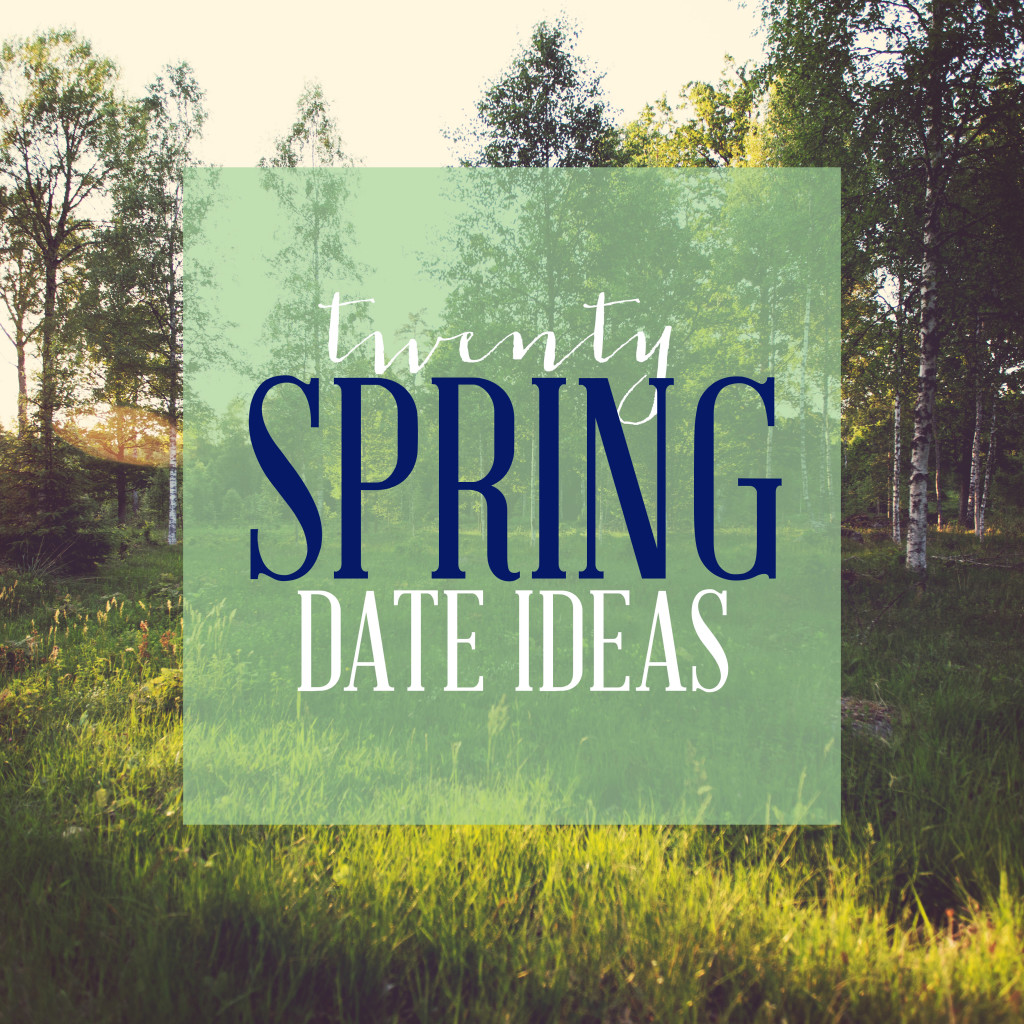 What's your favorite Spring time way to date your spouse?
—
Like what you see on our blog? Join our mailing list to receive emails with freebies, projects, coupons and decor ideas to help you live a creative and joy-filled life. You can also follow us on Facebook, Twitter and Pinterest.