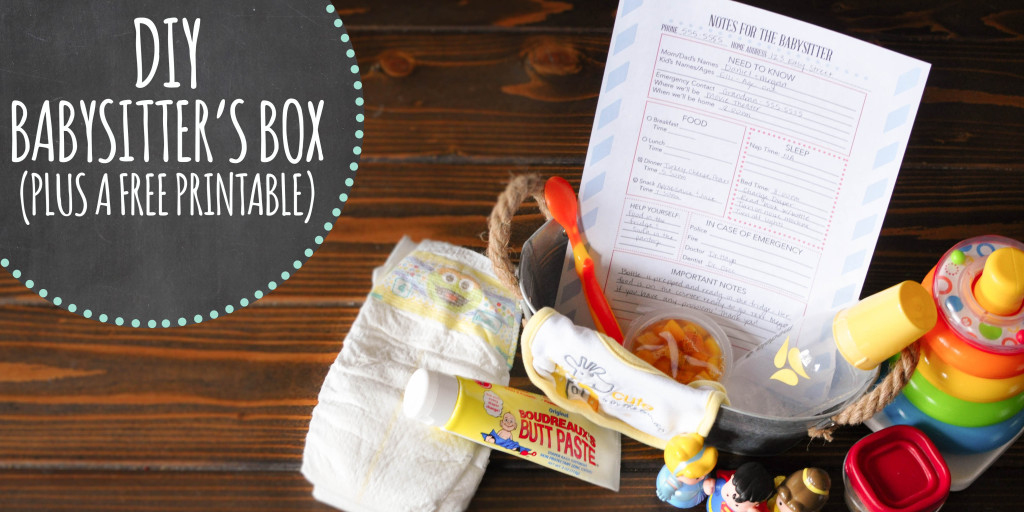 This Free Printable Babysitter Notes Form and DIY Babysitter's Box will help give you peace of mind when leaving your baby with a babysitter.
One of the hardest things for a new mom and dad to do is leave their little one, especially if family doesn't live close. We moved to Texas for my husband's job, but all our family is still in central Illinois. Fortunately, we have a few friends who are our surrogate family who have allowed us to go out on several date nights. Dating your spouse (without your little one!) is so important, not only for your sanity, but also for your marriage. To make this a little easier, here is an easy DIY Babysitter's Box – plus you'll find a free printable after the instructions for the box!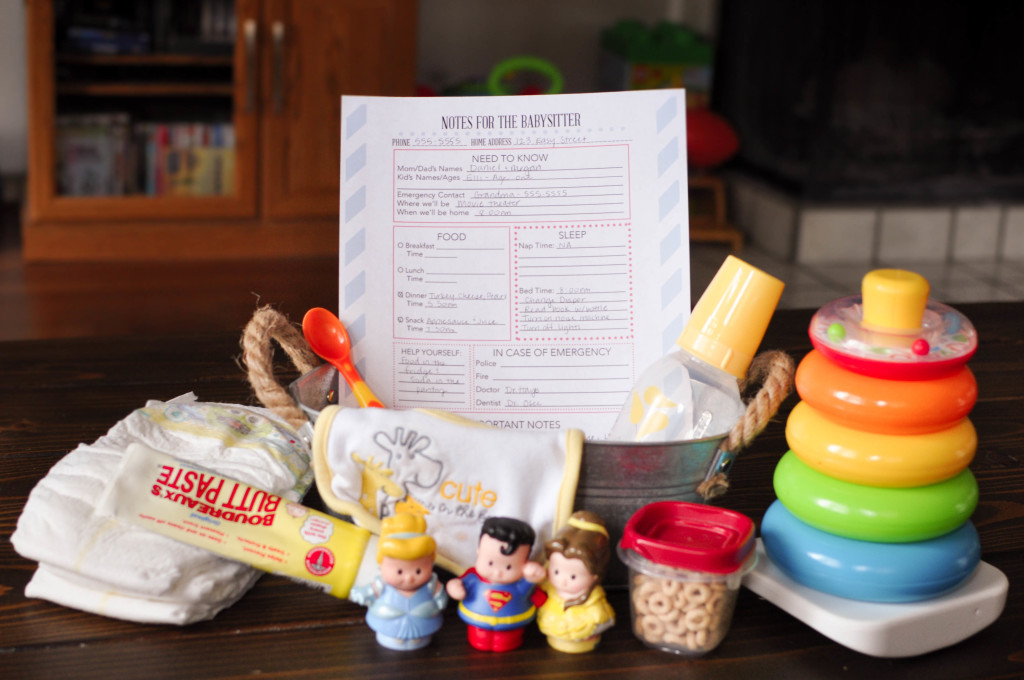 Write down all the details of your baby's schedule – sleeping, eating, how to calm them if they're tired. Also include where they can find the stroller or the car seat, in case of an emergency.
Prepare the baby's food ahead of time – put what you can in the box and put the rest on a special spot in the fridge with a note.
Gather any other supplies the baby might need, such as diapers, wipes, little toys, etc. for easy access.
If you will be gone over nap times or late at night, leave a note with their bedtime routine and instructions for the TV.
Totally optional, but I like to leave a couple of snacks and a bottle of water so the babysitter doesn't feel like she has to raid our pantry and guess what is available.
Click here to download our free 'Notes for the Babysitter' printable.
This printable is a fabulous way to help you remember all the important details. (Does anyone else have 'mommy brain' these days!?)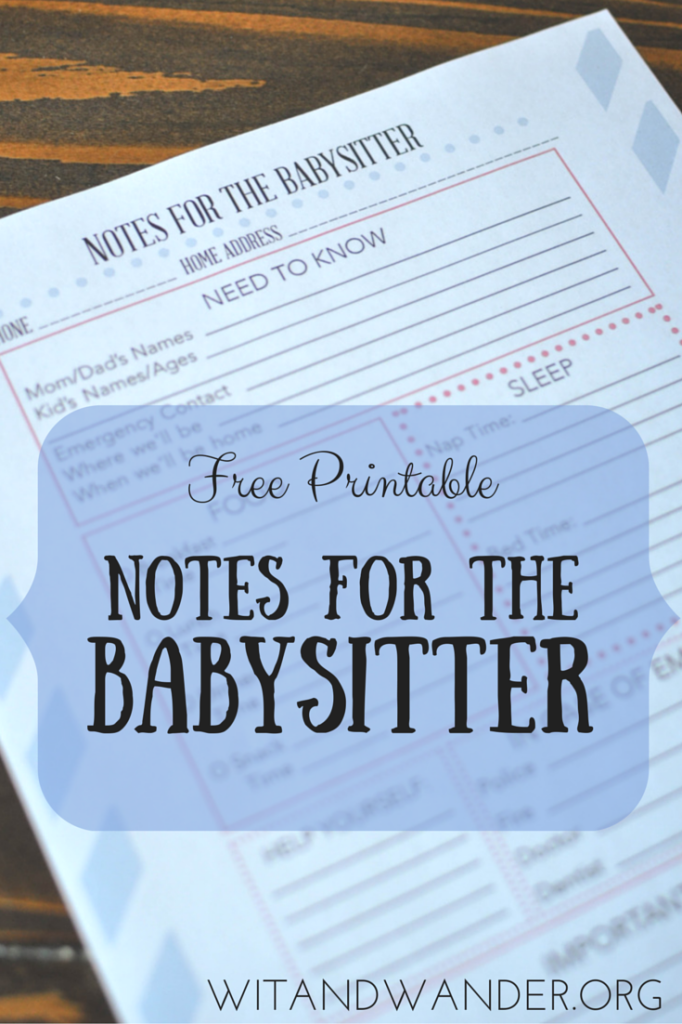 Pin this for later: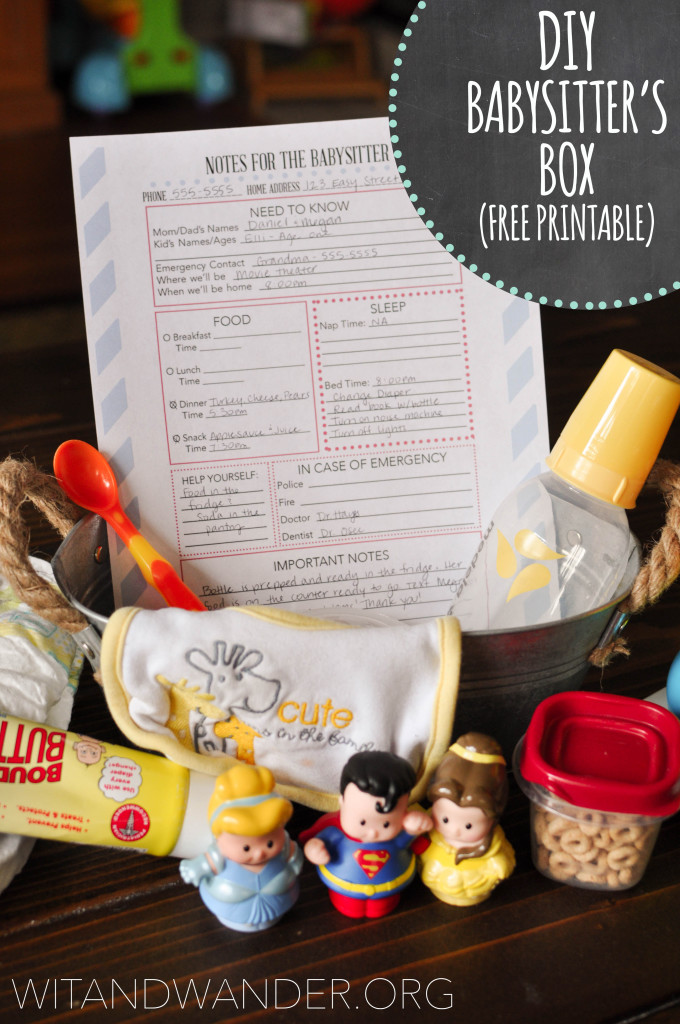 —
Want more Free Printables and creative ideas for families? Join our mailing list to receive emails with freebies, projects, and decor ideas to help you live a creative and joy-filled life. You can also follow us on Facebook, Instagram and Pinterest and see more printables on Etsy.
SaveSave