When it comes to home repairs, a new roof is one of the biggest investments. Well, thanks to a hail storm, we were able to get a new roof. Today, I'm sharing before and after pictures, color choices, and more. And if you want to know more about the process? Check our Everything We Learned While Getting a New Roof.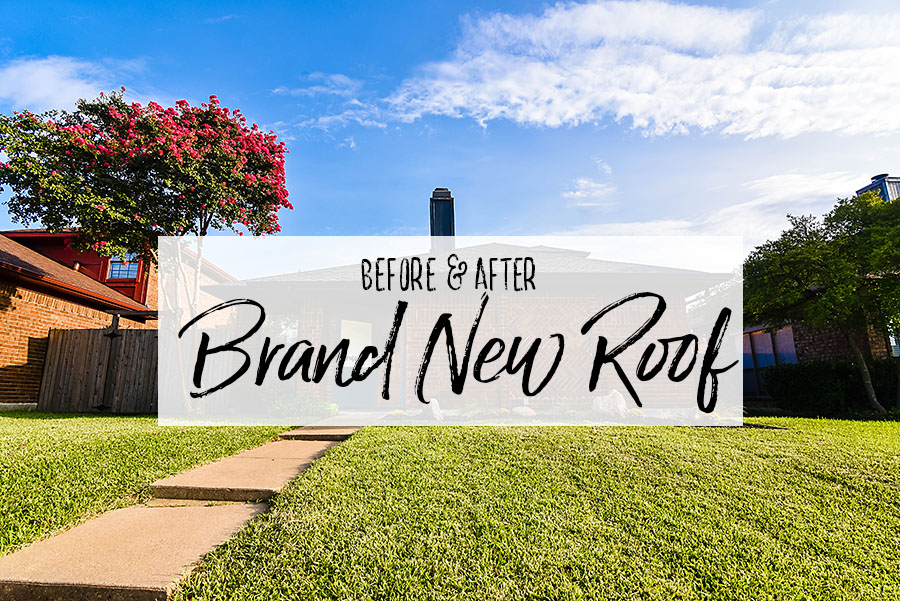 Roof Replacement: Before and After
I've talked about everything we learned while we were getting a new roof, but I've never actually shared the finished product! This is a long time coming, but as promised, here are some before and after photos from our roof installation.
Before: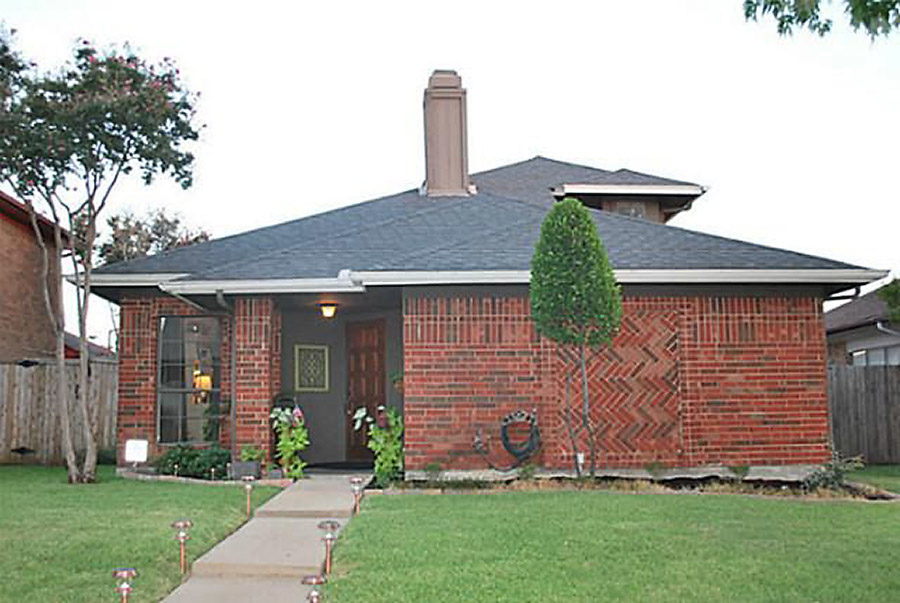 After: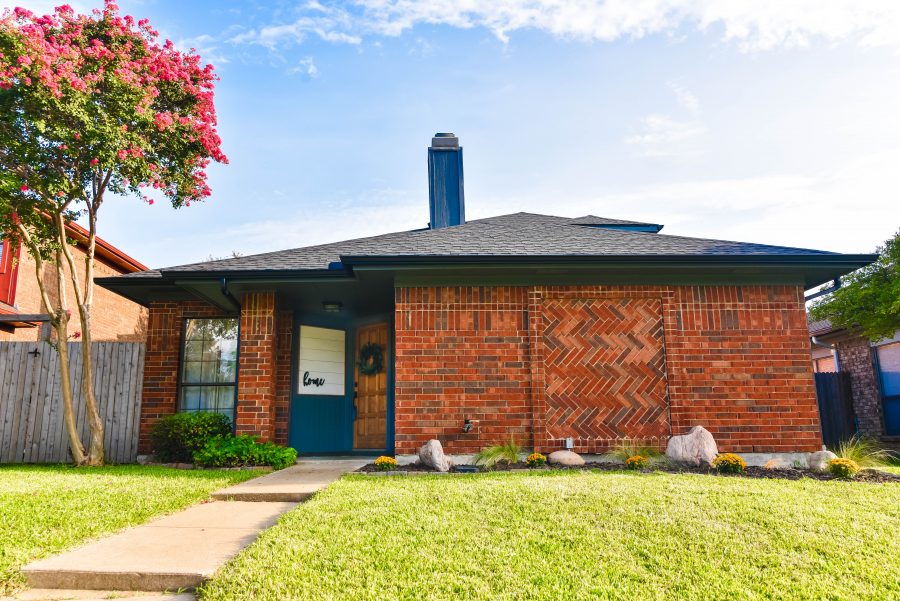 I love our new roof. We chose the Charcoal shingles with Tuxedo Grey gutters. Honestly, it winds up looking like a black roof and black gutters, which is exactly what we wanted.
We flirted with the idea of copper or galvanized gutters, which would have looked stunning, but the price difference was pretty extreme. It also would have looked a little odd in our neighborhood.
But I love the Tuxedo Grey gutters – I think they make the whole house look more cohesive than the white/light grey gutters that were installed before. We also painted the exterior siding of our house. It was previously a brown color. We painted it a very dark grey with blue undertones. I wish I could tell you the exact color, but I honestly have no idea. I'm a terrible blogger!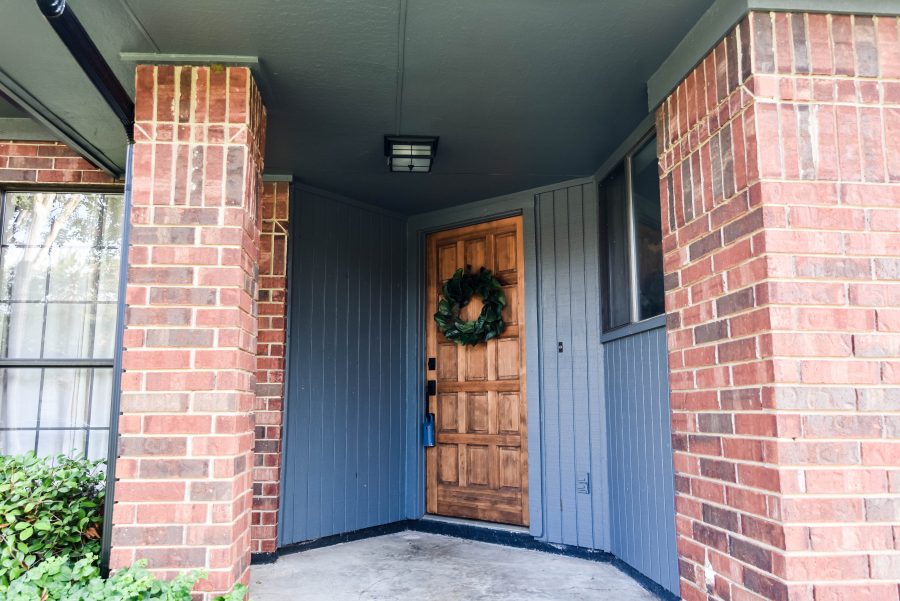 I also want to take a quick moment of awe for that door. Daniel sanded it down and added a coat of tung oil. I loved the door before, but after he got his hands on it? I'm head over heels.
We also changed out the door handle and light on the front porch. You can see some glimpses of the "before" (and a sweet toddler) of our front porch here. (This just goes to show – don't wait until everything's perfect to start making your home feel like your own!)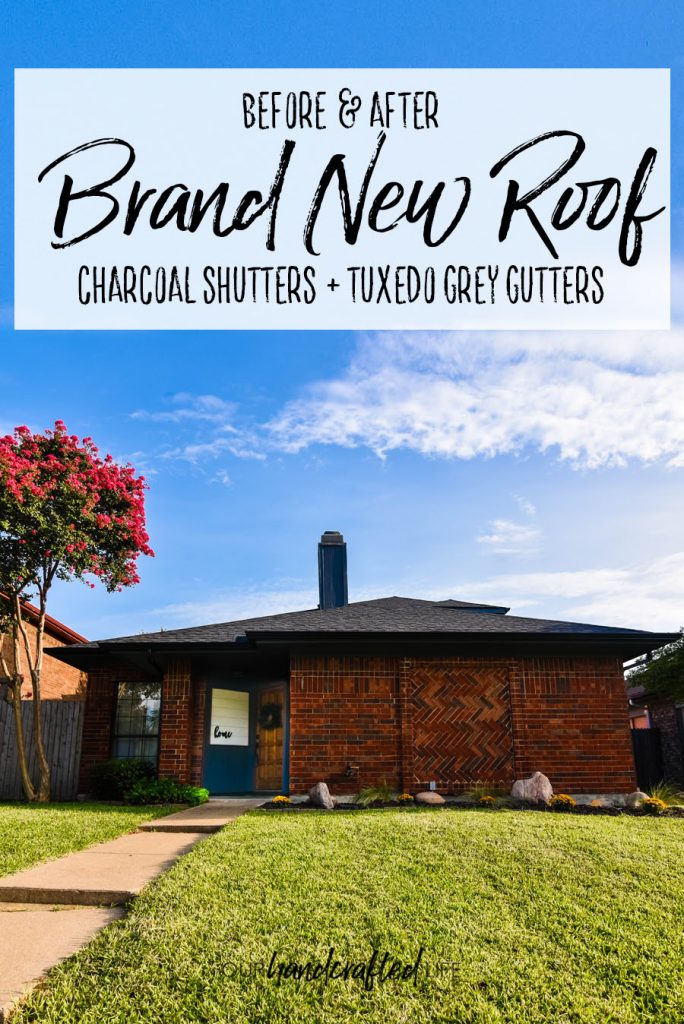 So, that's a quick tour of the exterior of our house. We didn't whitewash our brick or change the structure at all, but I think there's a pretty big difference!