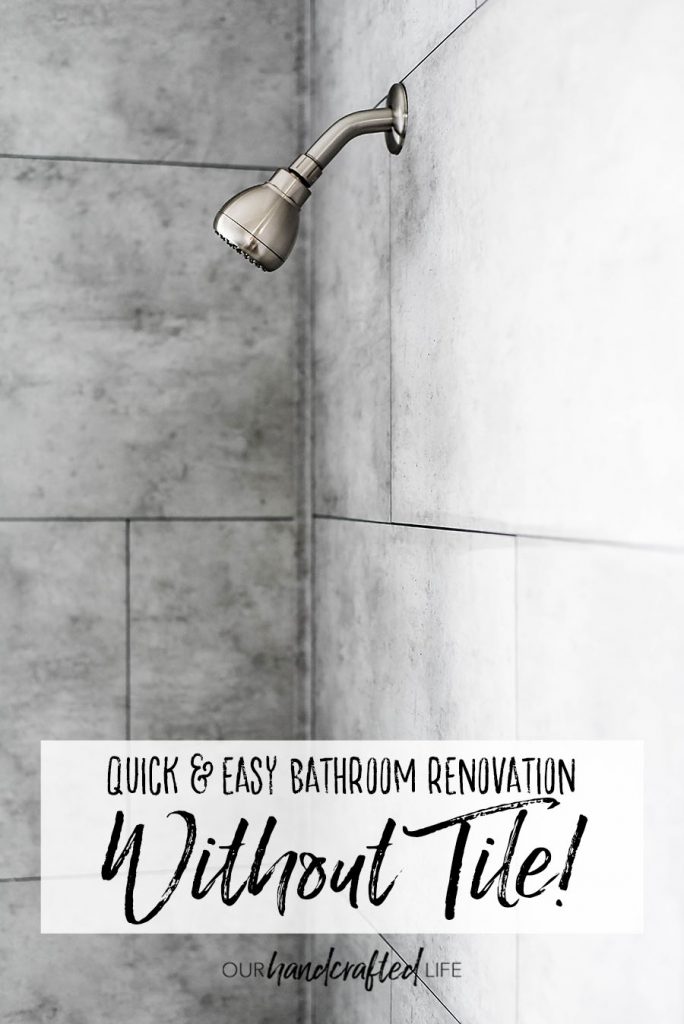 We lived in this house for 10 years and in all that time, we never touched the guest bathroom. When we moved in, the toilet tilted ever so slightly to the left. The tile around the commode was a travesty and the panel of tiles (ew) were constantly threatening to fall off the wall.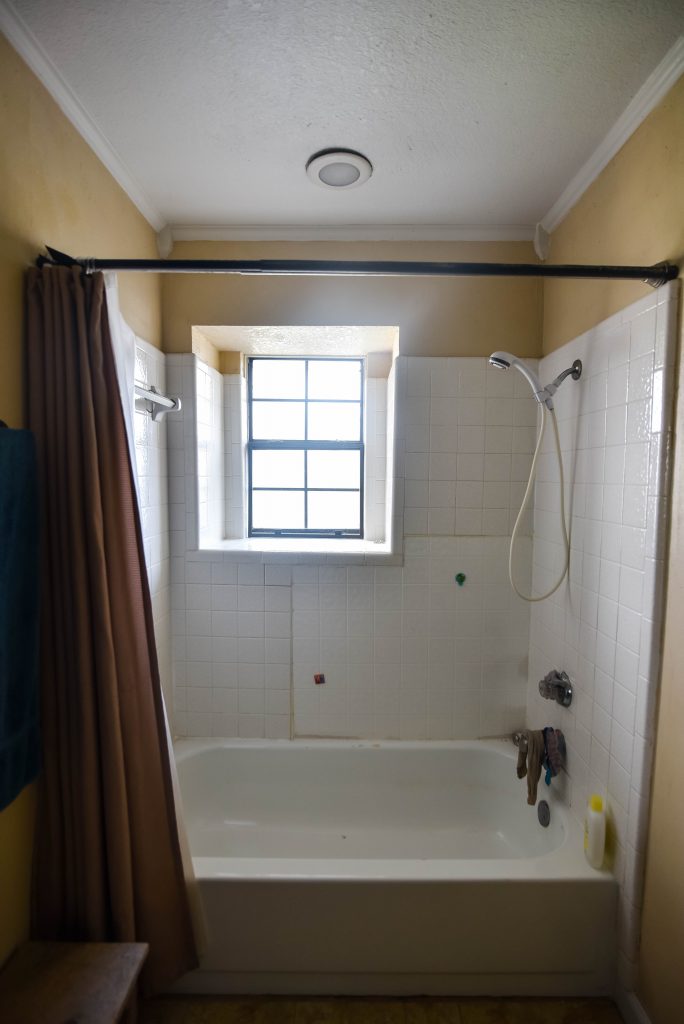 And three months before we were planning to move out? Nothing had changed. It just wasn't a priority.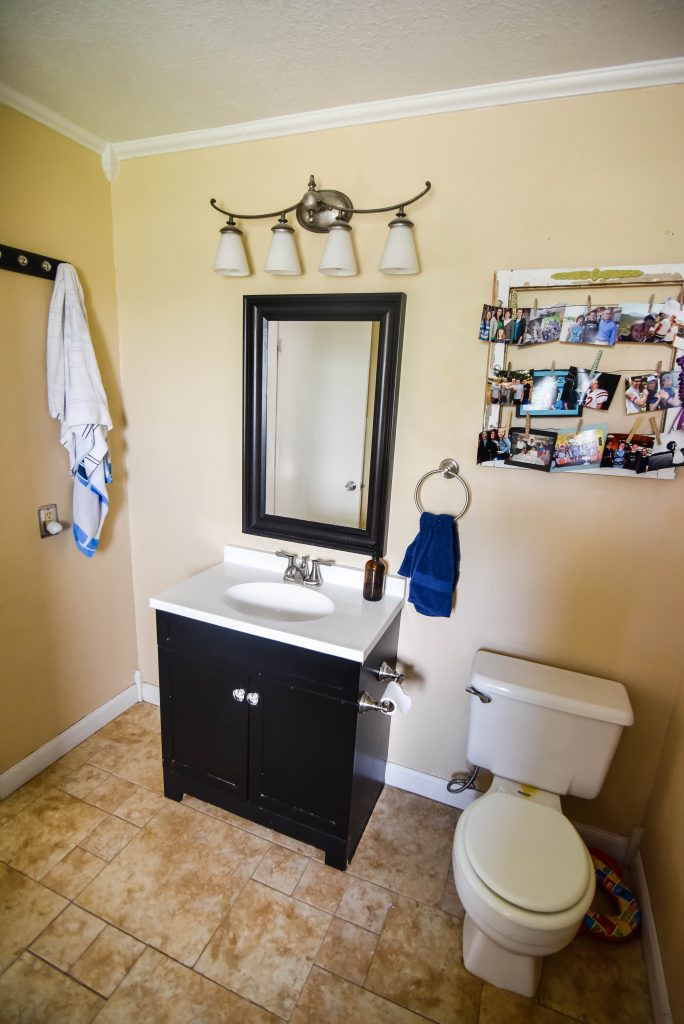 But we knew if we wanted to get the most out of our house when we went to sell, we would need to update the guest bathroom.
It had to be affordable and it had to be quick!
So, we decided to renovate our guest bathroom without tile to cut costs and speed up the renovation timeline.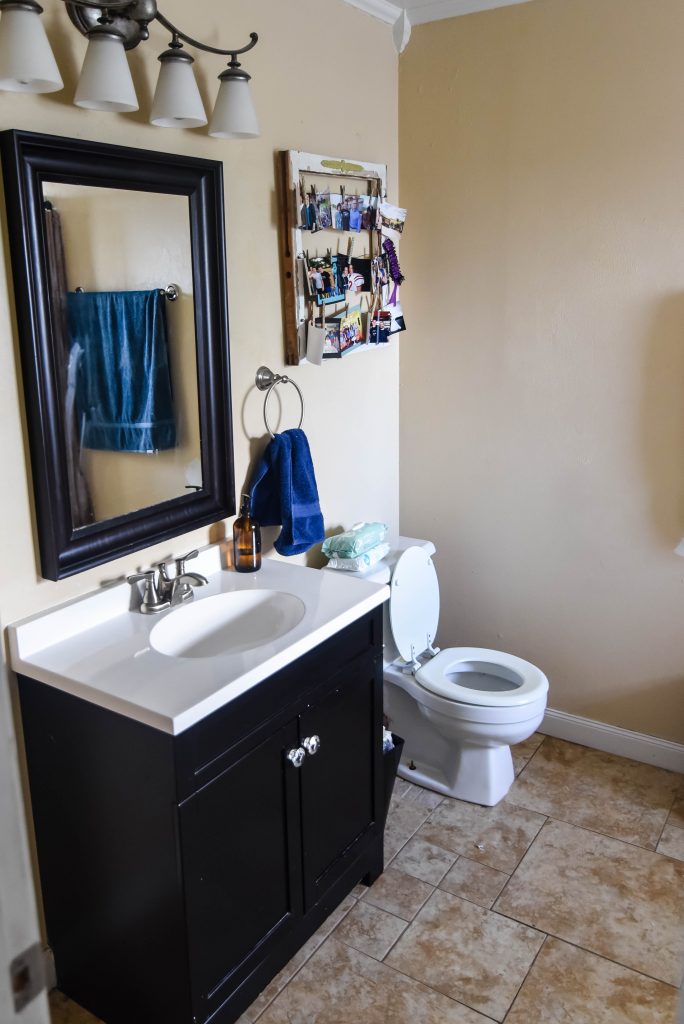 Here is our bathroom before.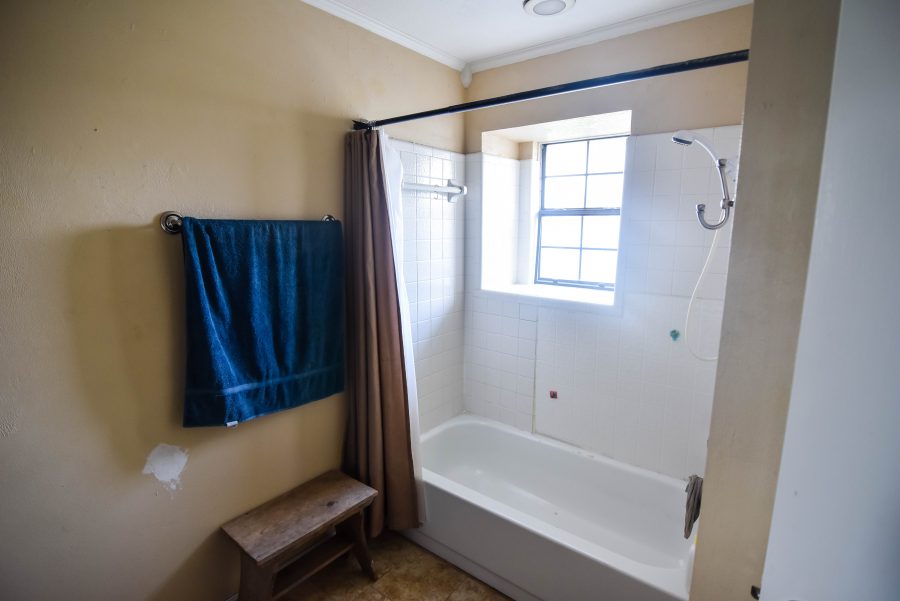 And here is our bathroom after!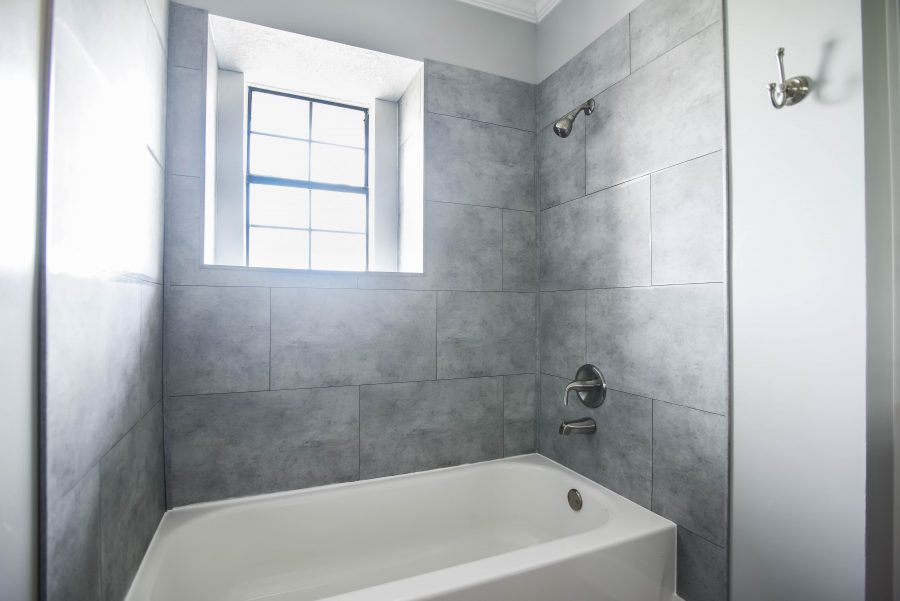 We used DumaWall on the walls of the shower, which was very quick to install and I think it's really beautiful.
I know I sound like an infomercial, but we were so impressed with the DumaWall. It looks gorgeous, but took 1/3 of the time of installing traditional tile. It's a total win for this project!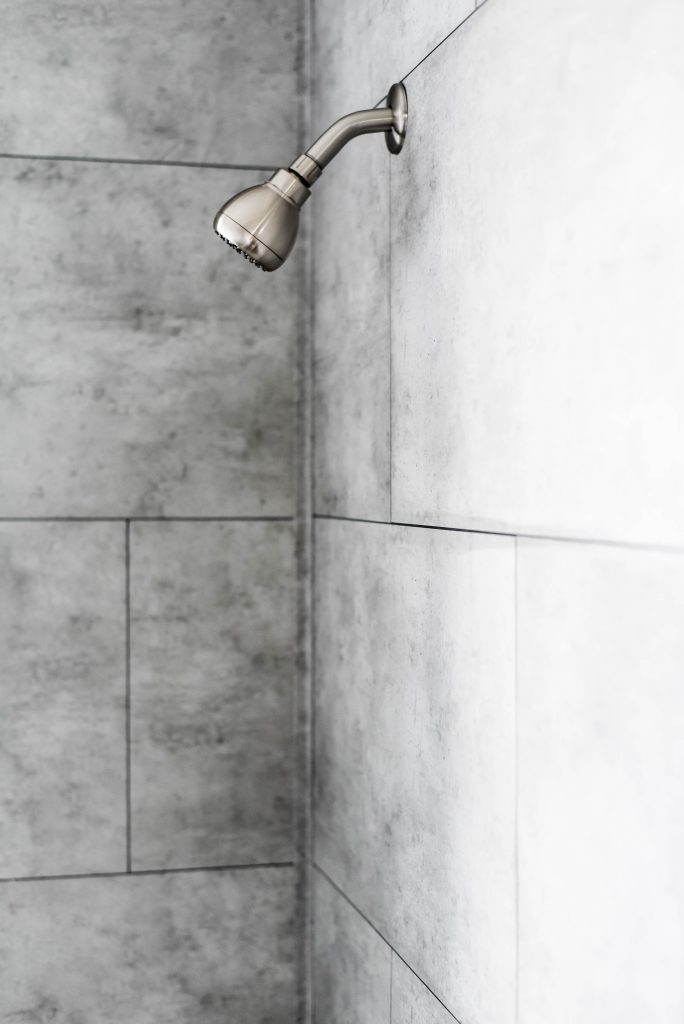 One thing to note – order more than you think you will need. Our project was stalled when we had to order extra DumaWall and received a batch that didn't quite match. We had to send it back and re-order to get a batch that matched our current tiles.
For the floors, we used Luxury Vinyl Plank flooring from Home Depot.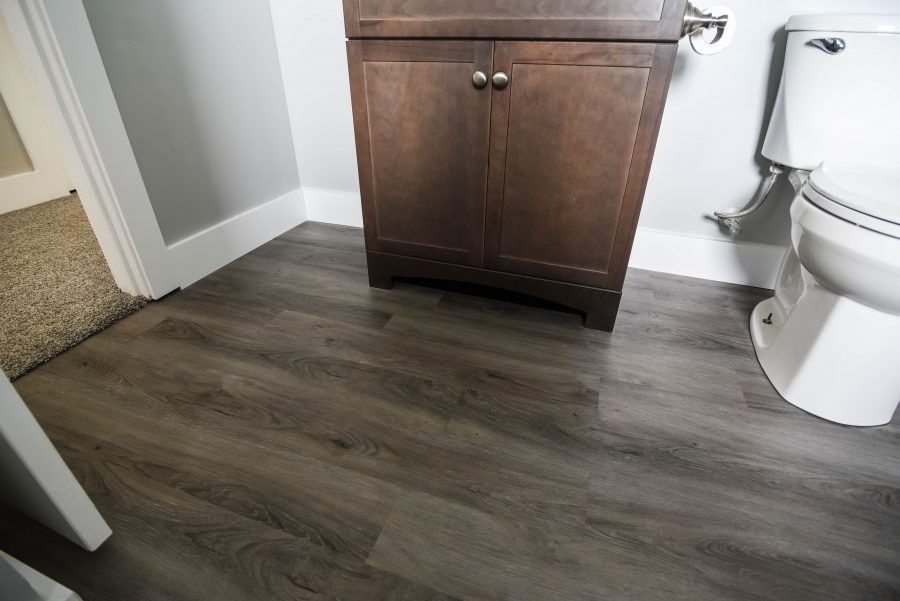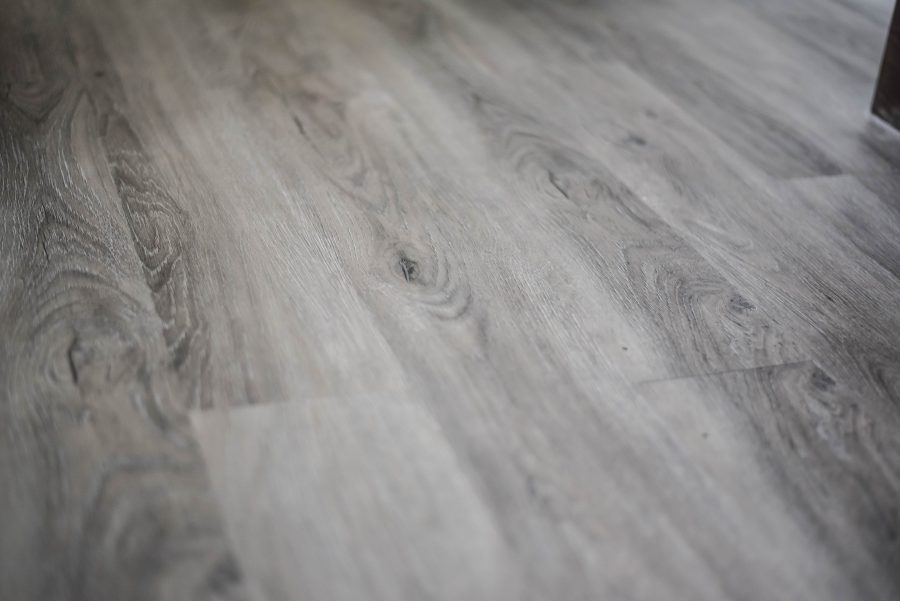 The faucet and the shower head were also from Home Depot in brushed nickel.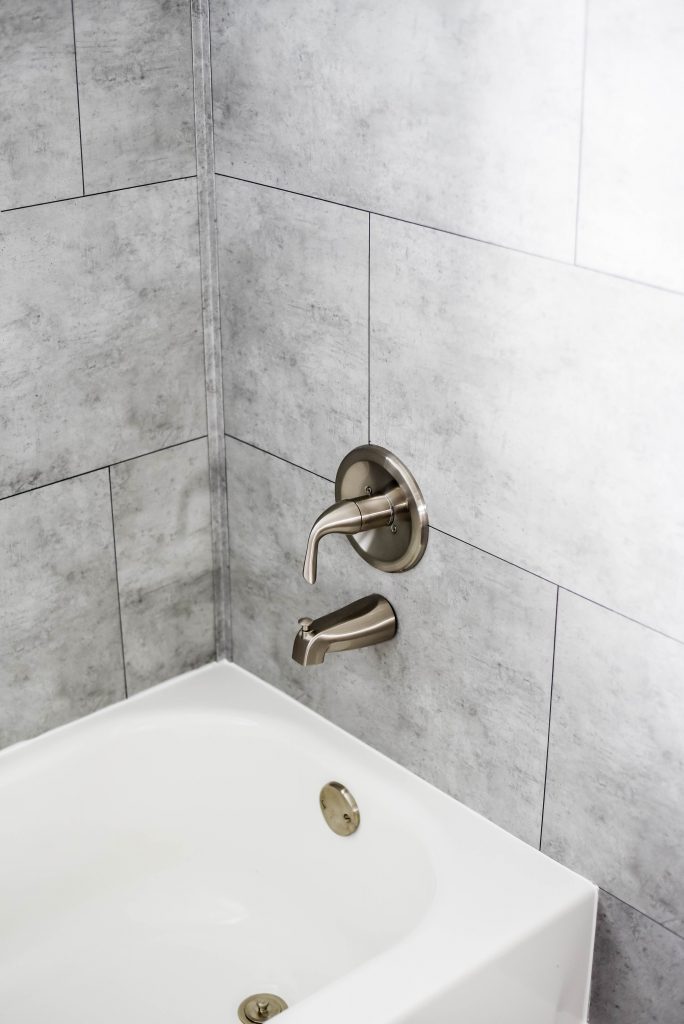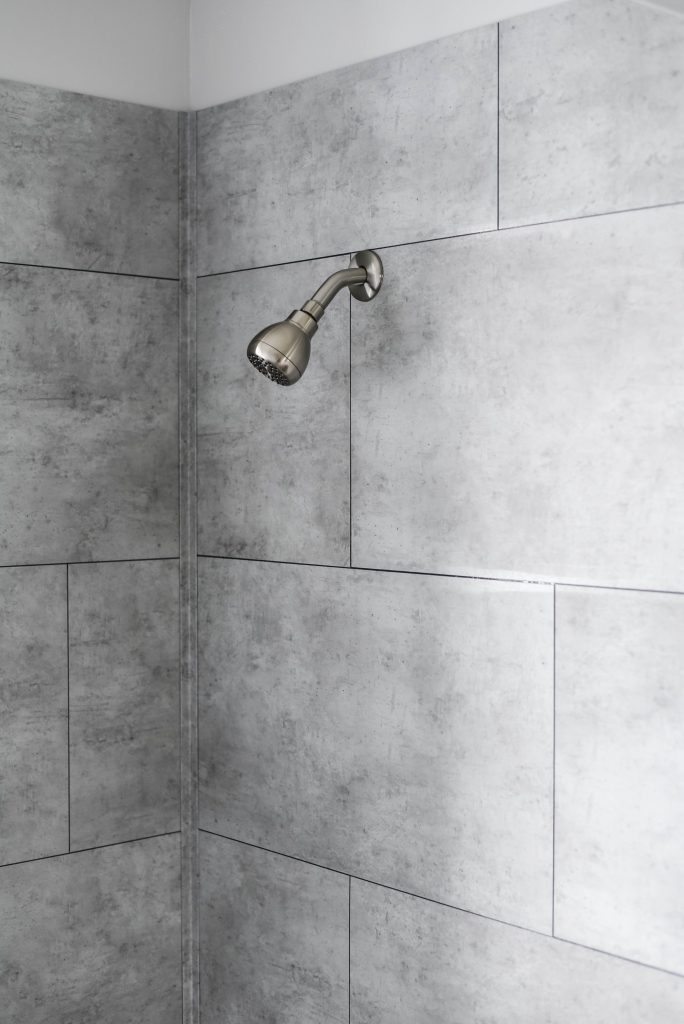 The vanity is nothing to write home about, but it totally works in the space. I can't find this exact vanity because it was from Lowe's and we were able to find it in the clearance section, but this one is similar.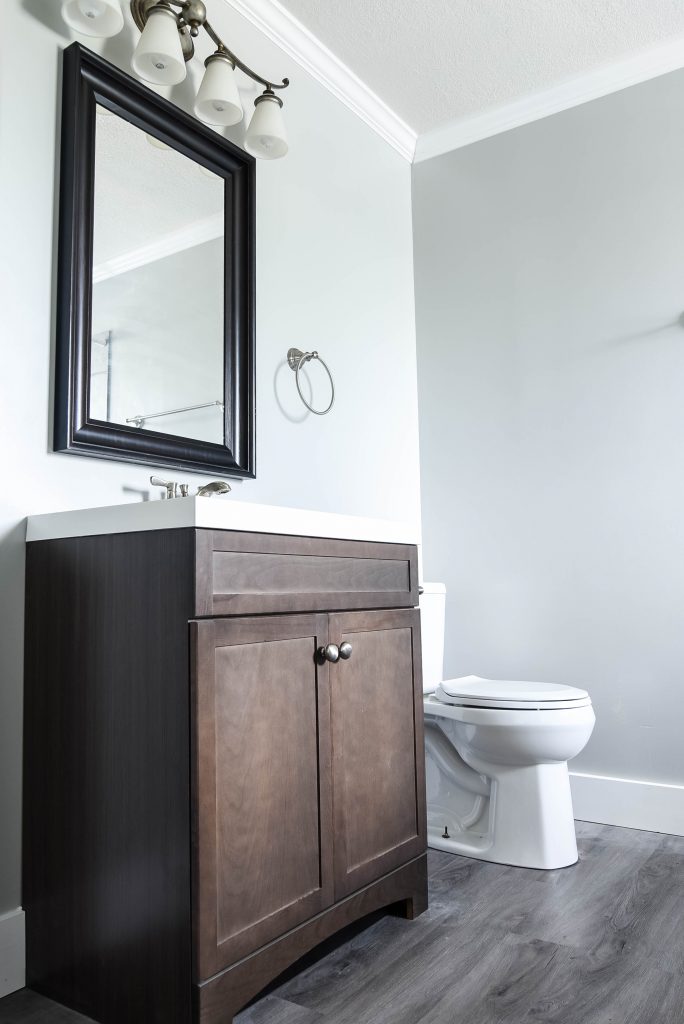 Overall, I'm really happy with how this little bathroom came together. It took about three weekends, working in between full time work, packing the house, and raising three kiddos. Not too shabby!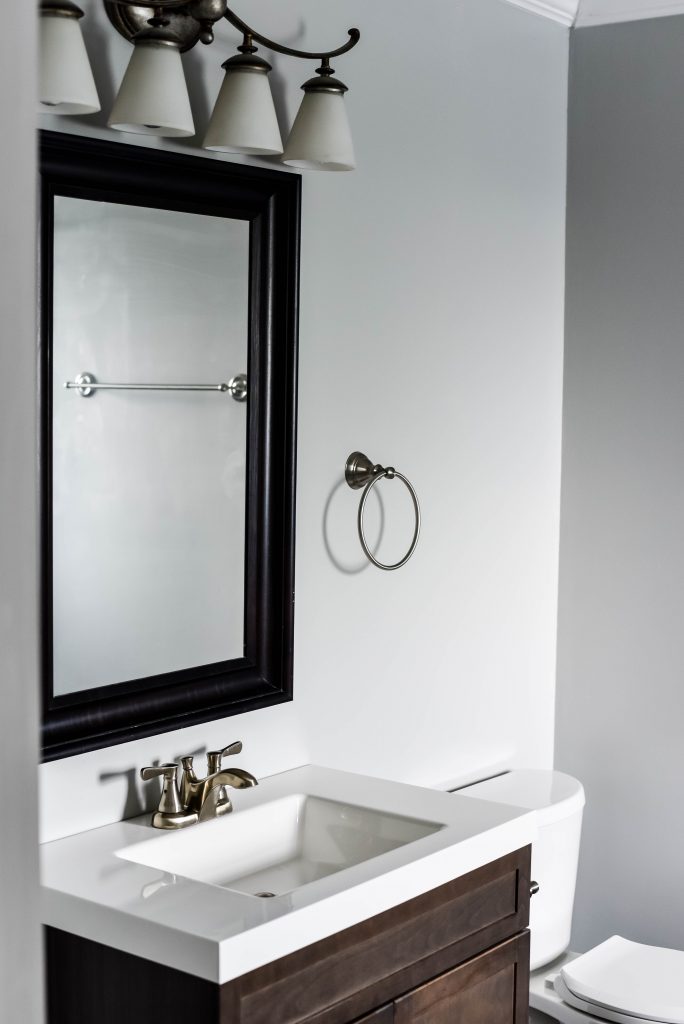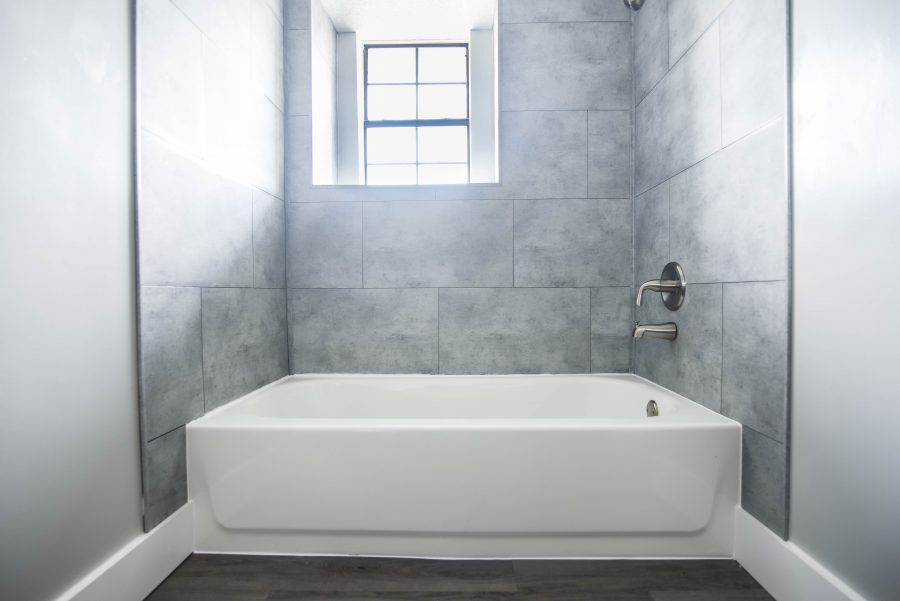 I know this isn't the last bathroom we'll renovate. In fact, the new house has THREE bathrooms that all have very 90's wallpaper, so there will be lots of bathroom renovations in our future. And we will install tile in probably every one of them. But for this project, renovating without tile made it look high end for a fraction of the time and effort.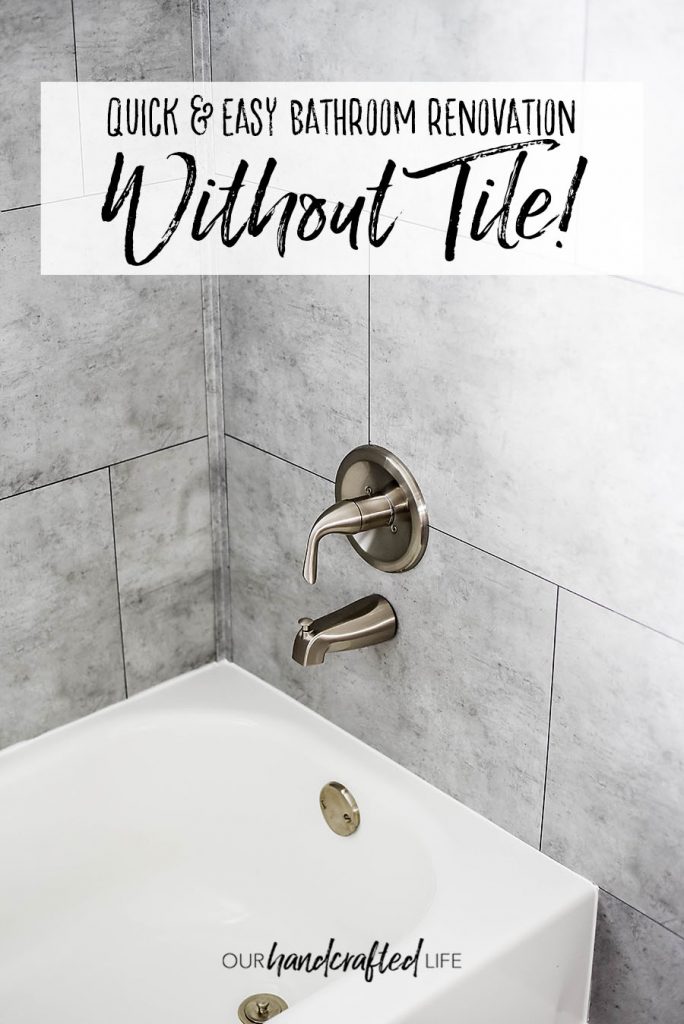 What do you think? Would you ever renovate a bathroom without tile?