Follow along with the One Room Challenge as we transform our living room with a Belgian countryside style in just six weeks. This week, I'm sharing my design plan and a inspirations for the refurbishment. Catch up on the rest of the One Room Challenge here: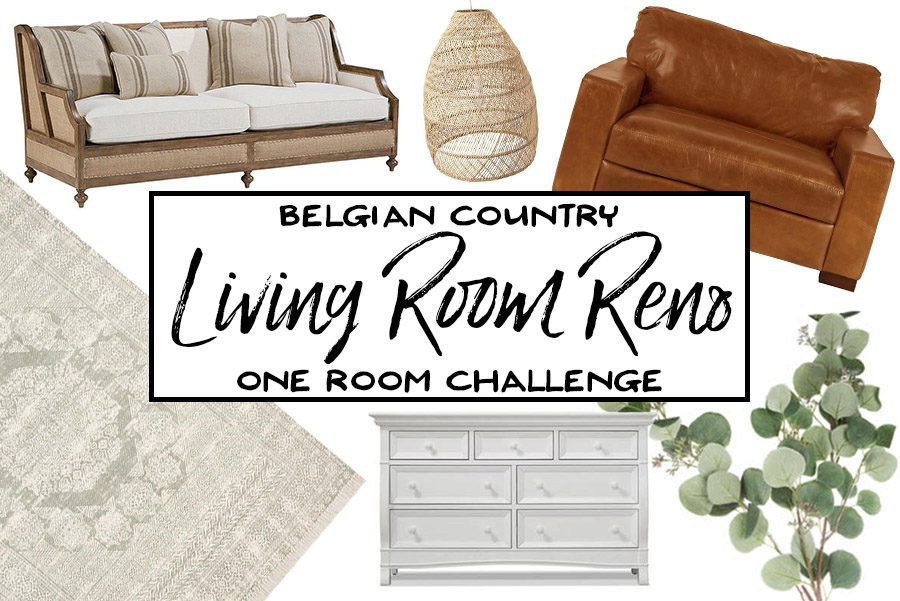 Our living room is the heart of our home. With a 1400 square foot house that has only one living space, our living room is the center for Saturday morning lounging, game nights, dance parties, picnics, and so much more.
With so much 'living' going on in this room, especially with two young kids, I have written it off. I told myself (and so many other people told me) "There's no use investing in nice furniture because it will just get destroyed."
But then I started renovating other portions of our home. Our kitchen, our front porch, and even our bedroom got a mini-makeover. And I noticed that as I started designing these spaces, we started enjoying our home more. It felt more intentional, cozy, and spacious.
I decided that I wanted that feeling for our living room, as well, so I joined the One Room Challenge. We will transform our living room in just six weeks. Here are some photos of what it looked like before.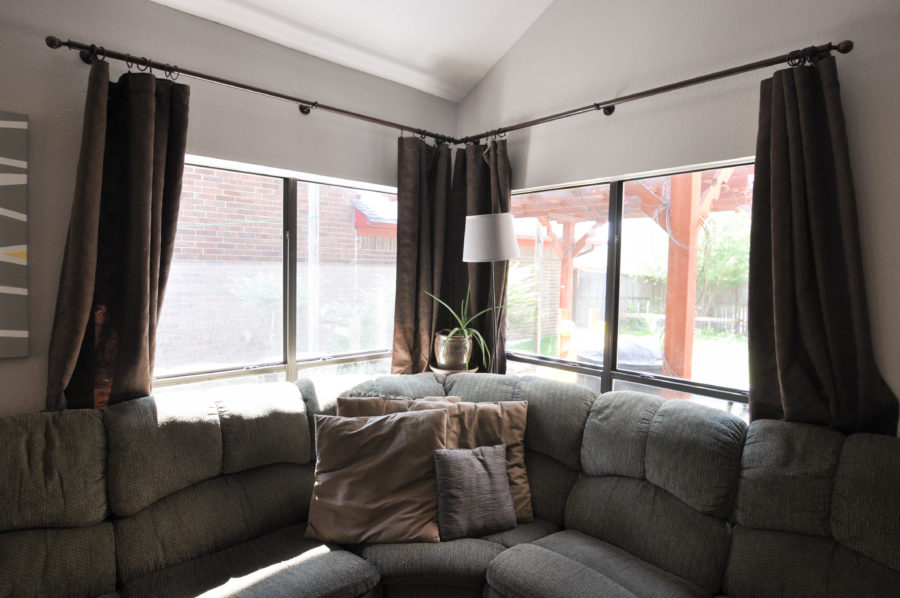 And then after we hung our bleached drop cloth curtains.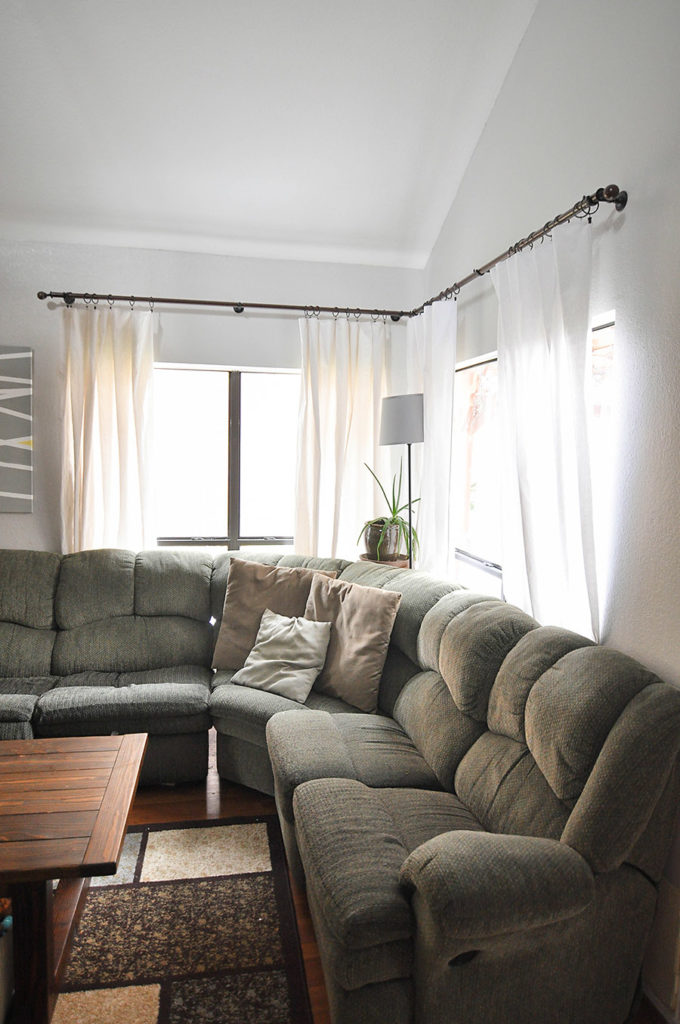 And here is my plan for the living room. I'm drawing inspiration from Belgian country cottages. The truth is, I love the farmhouse look, but I don't love having cows and quote signs all throughout my house. Belgian country style still has the rustic feel and neutral colors of farmhouse style, but it's a bit more muted and minimal.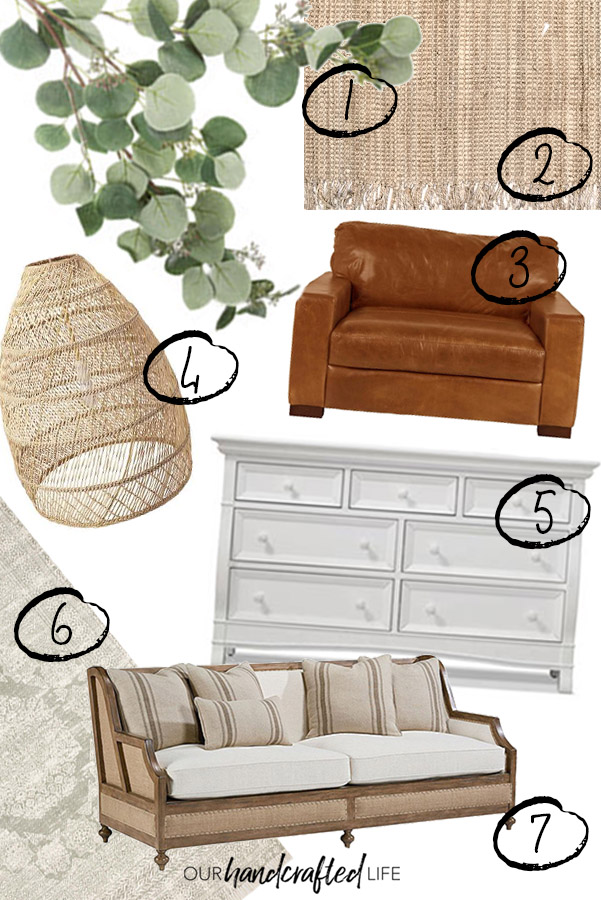 I'm drawing inspiration from rooms like this:
I'll tell you more about each piece of the puzzle in the coming weeks, but let me know if you have any questions – I'll also link sources down below.
I am excited for this journey – I've got a few DIY projects to share with you for this space and lots of decorating ideas. I don't want to spoil anything, but I am planning a statement wall that I hope you all are really going to love. I'll be sharing the progress each Thursday here on the blog and I'll share sneak peeks on Instagram! See you next week!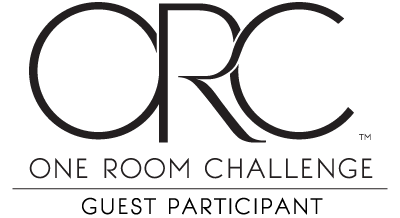 Check out other rooms for the One Room Challenge here!
Greenery: Hobby Lobby
Jute Rug: Similar
Sofa: Foundation Sofa