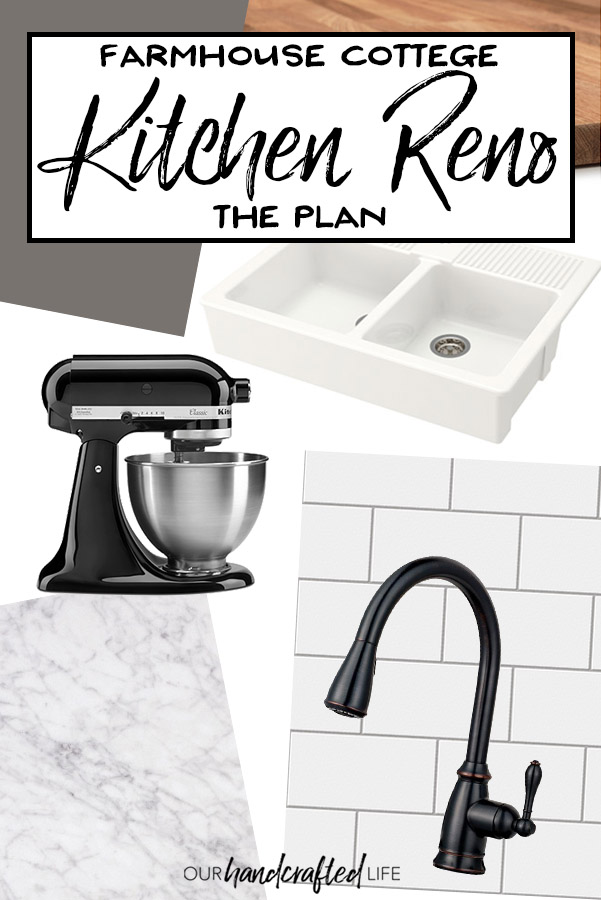 We have been talking about renovating our kitchen for ages. When we moved into our house, we basically made it livable. We removed a giant mirror wall, painted the crazy colors a little more neutral, and removed the popcorn ceiling.
That's where it's sat for the last 5 years. Somewhere in-between totally horrendous and something we'd actually be proud of. One challenging part of our renovation is that we are on a pretty tight budget. We are a one income household, and we like to make sure that we have all the money in the bank before we start a project (so we never have to take out credit).
For this project, our budget is about $2,000 (although I'm planning to hit below $1500). Now, if you watch home renovation TV shows, you know that's not enough for all new appliances, cabinets, and countertops. That wouldn't even cover the basics. So, we are getting creative and doing all the work ourselves. I'm excited about this plan though – it should totally change the feel of our kitchen.
Our Kitchen Renovation Inspiration
I (like everyone else) have fallen in love with Fixer Upper and Joanna Gaines. I love her easy style and casual designs that feels like someone could really live in the house when she's done designing it. The one thing I just can't seem to get on board with is all the white.
I know, I know…everyone loves white! I've tried to get behind it – it looks gorgeous in other people's homes. I just know that I have a 3 year old and a 10 month old, so the chances of anything staying white in my house are very slim.
Then one day, my husband introduced me to a show called Escape to the Country.
It's set in the English Countryside where several homeowners explore English Country Cottages from the turn of the century and earlier. These homes are full of classic character like gorgeous ranges and rustic wood beams. They have all the charm of the popular farmhouse style, but with a few splashes of color! I fell in love. While I know I can't replicate the history of the centuries-old homes, that character is what I would love to capture throughout my house.
Our Kitchen Renovation Plan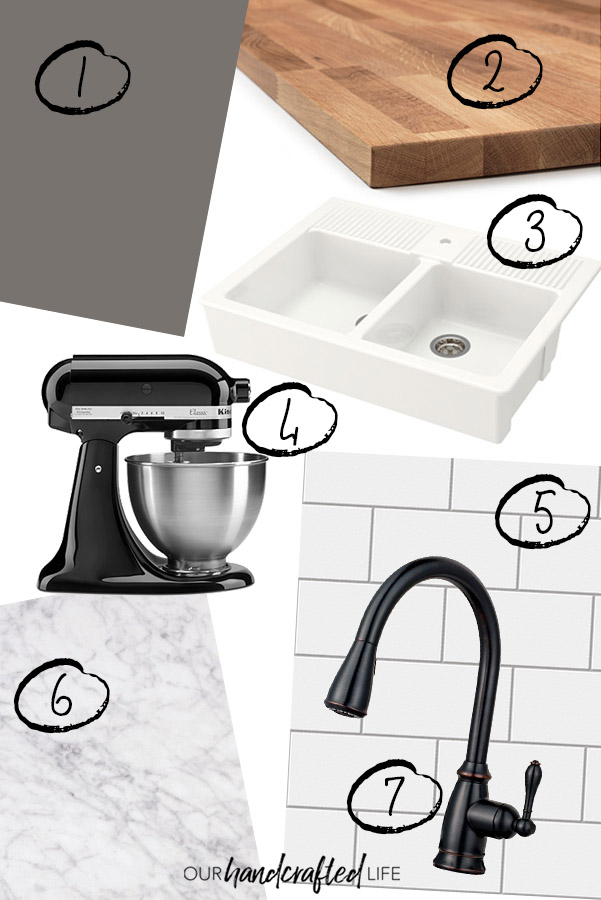 We are planning to paint the cabinets. They are even cheaper than construction grade cabinets, so I wasn't worried about ruining the wood and we don't quite have enough money in the budget to replace them. We decided to paint them a rich color, but one that wouldn't make our kitchen look too small and dark. I'll dive into the exact color we chose later (although you may have a hint if you follow along on Instagram Stories).
Our plan is to get oak butcher block countertops from Ikea. We debated a few options – concrete, hand making our counters from oak or walnut boards, or a real stone counter. For us, the center of cost and convenience seems to be these oak butcher block countertops.
I am absolutely in LOVE with this sink. It's an apron front farmhouse sink from Ikea that is just gorgeous. I've had my eye on it for awhile and it's really what I'm basing the rest of the kitchen around.
To add a little modern convenience to my vintage kitchen, I will highlight my favorite appliance – my sleek, black Kitchen Aid mixer that I received for our wedding.
Classic and timeless, we have decided on a subway tile backsplash. I think we are going to go with a darker grout to highlight the lines and pattern of the tile.
Although we couldn't afford the carrara marble countertops of my dream, my husband did manage to score a large sheet of carrara marble on Craigslist. So he's going to make me a custom kitchen island with a marble top.
The farmhouse sink only has one faucet hole, so we will be trying out a new (for us) type of faucet. I'm not sure exactly which one we are picking yet, but I think it will either be rubbed bronze or matte black.
We have several more decisions to make like handles and knobs, a ceiling fan (because we live in Texas), and recessed lighting, but I am excited! I can not wait to get started on this kitchen renovation. I will be taking you thought every step of our journey from how we picked the right colors to how to install a farmhouse sink – it's going to be great!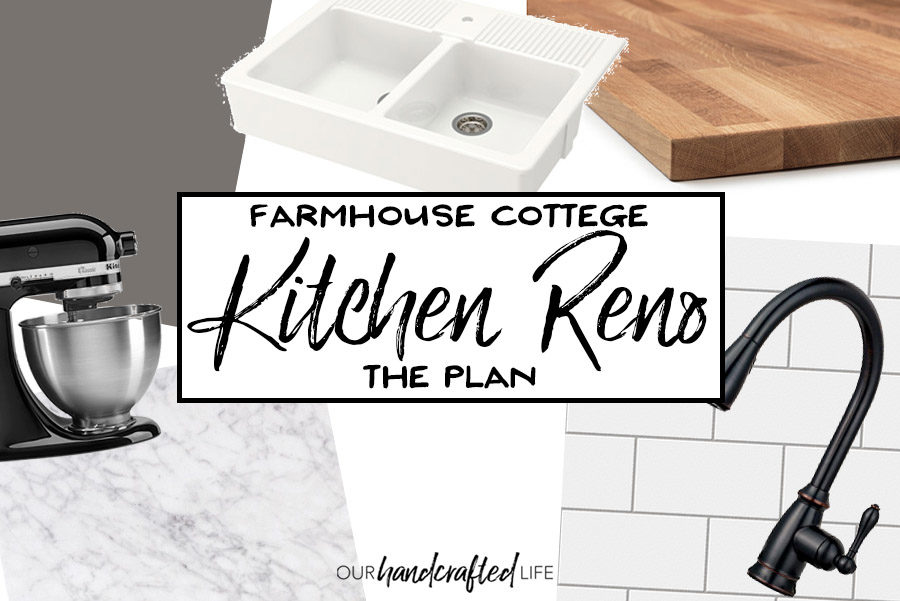 Make sure you're following us on Instagram, where I'll share stories as we progress and sign up for our newsletter so you can see when new posts are live.
SaveSave
SaveSave