It's week three of the One Room Challenge and today I'm sharing exactly which rugs and furniture we chose for our Living Room Renovation. Catch up on the rest of the One Room Challenge here: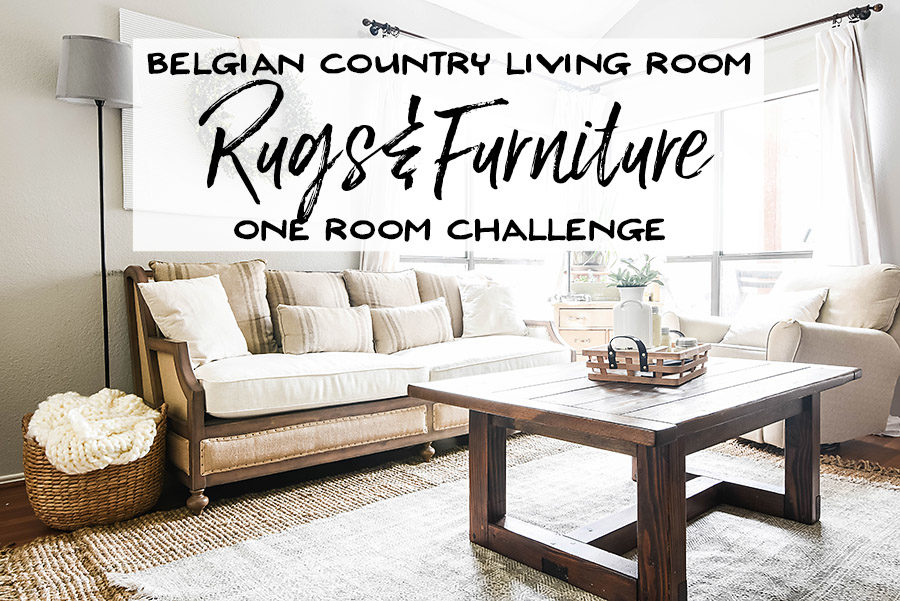 Because our living room update has been on the docket for quite awhile, I've saved up money in the budget to purchase some new furniture and rugs to update our space. I wanted them to go with our Belgian Country inspiration, so they needed to be neutral and have lots of texture.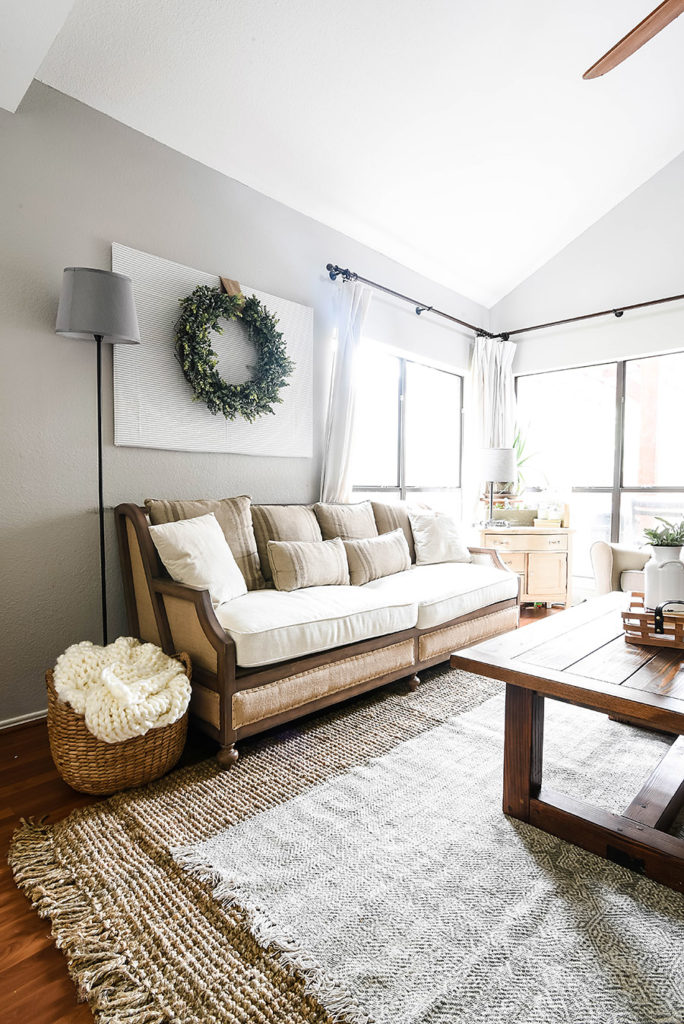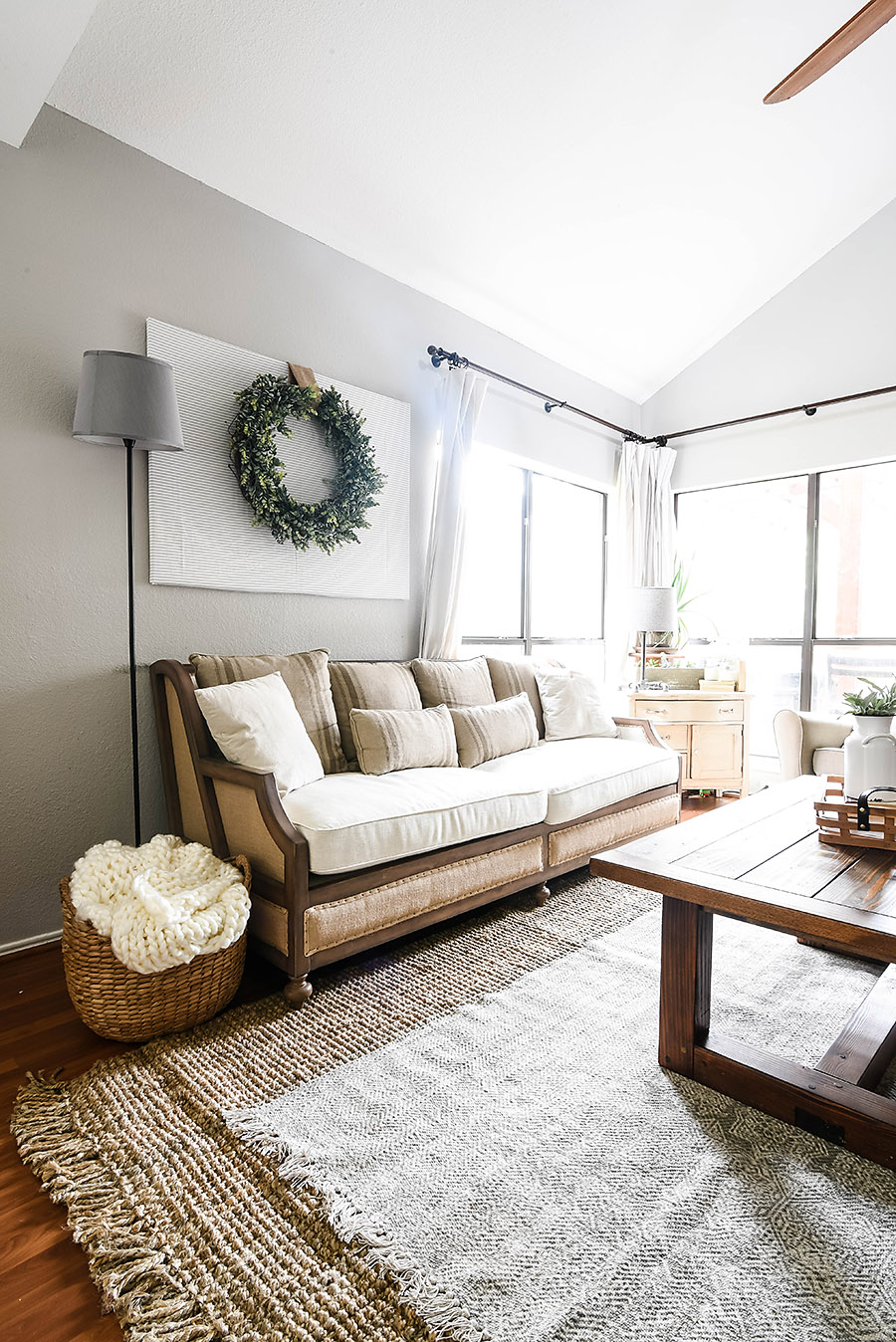 In the past, I have thought that I couldn't have nice furniture with kids, but eventually I decided that I didn't want to wait to start enjoying my house until they were grown up. I want our house to feel cozy, inviting, and purposeful while they're still young so that it's someplace they want to return to when they get older.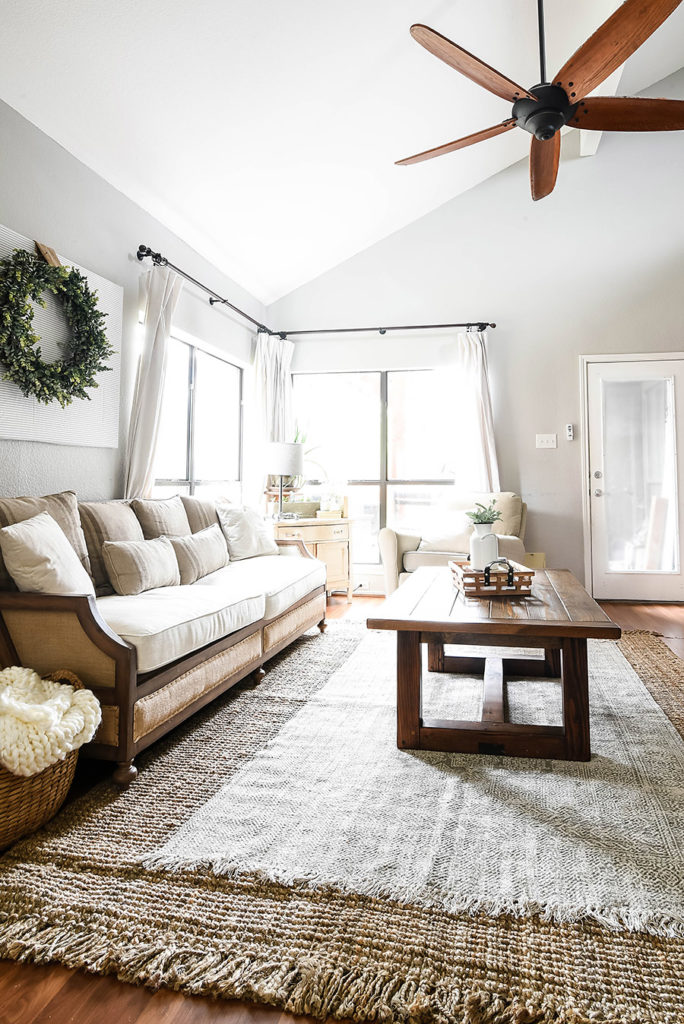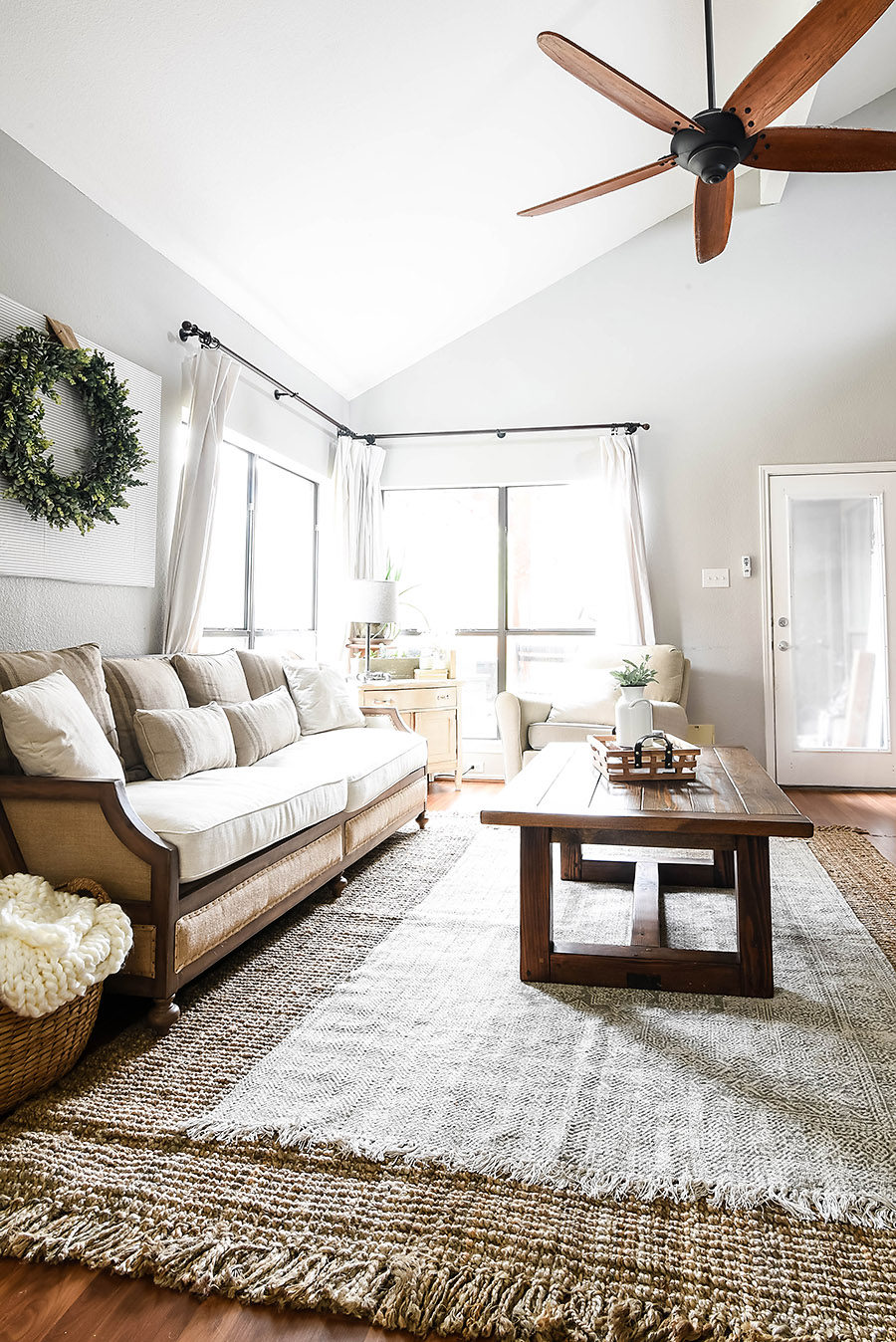 The Sofa
We started with the couch. This is the couch that really determined the direction of the rest of the room. It's called the Foundation Sofa and it's from the Magnolia Home furniture collection. It's a stunning piece inspired by cottages in the Belgian countryside.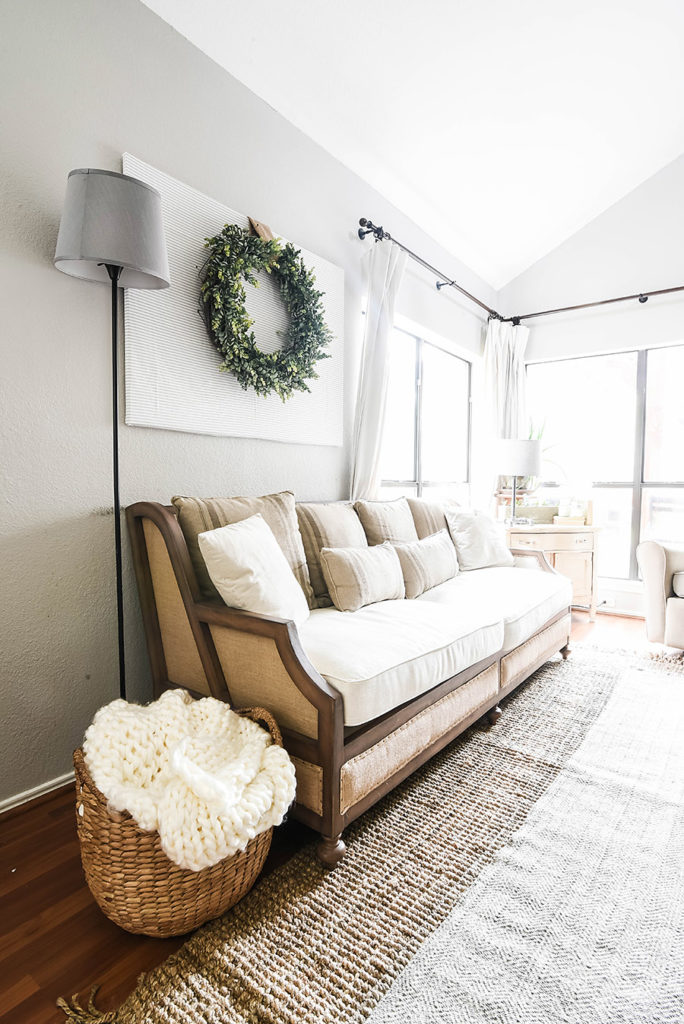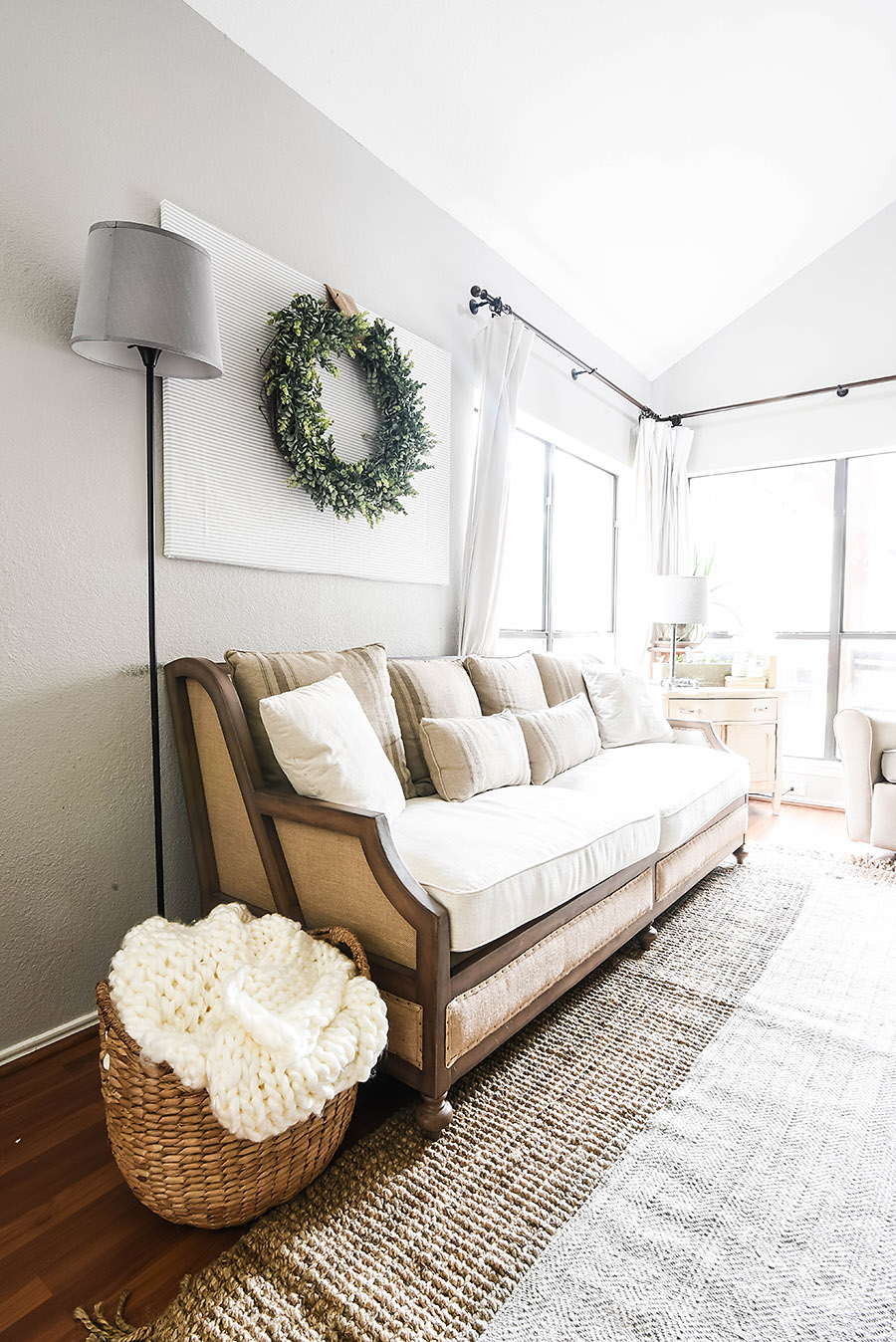 This deconstructed look was perfect for the neutral and more modern take on the Farmhouse style that I have fallen in love with.
The Chair
After we selected our sofa, we choose a chair to coordinate. Because the sofa tends to read a little more stiff, we opted for a super comfy, cozy chair-and-a-half. We ordered a custom color of leather that had to be shipped from Italy, so we are still waiting for it to arrive. I'll update you when it comes in!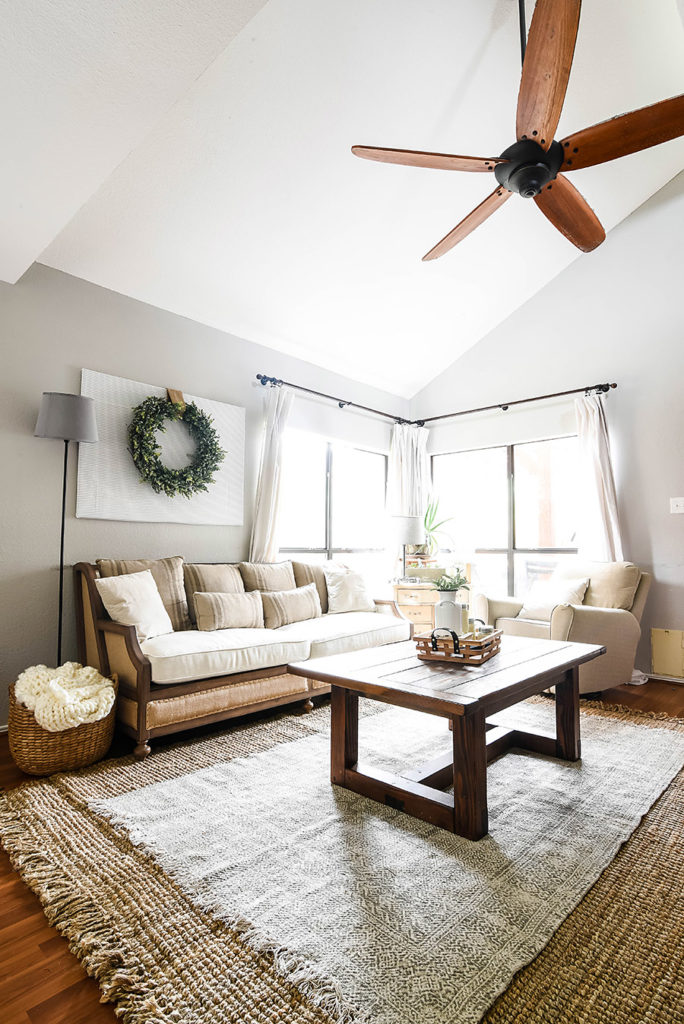 The Rugs
I wanted a layered rug look to add visual interest to our floors. I found this jute rug at a local discount store, but you can find a similar one here on Amazon if you're interested.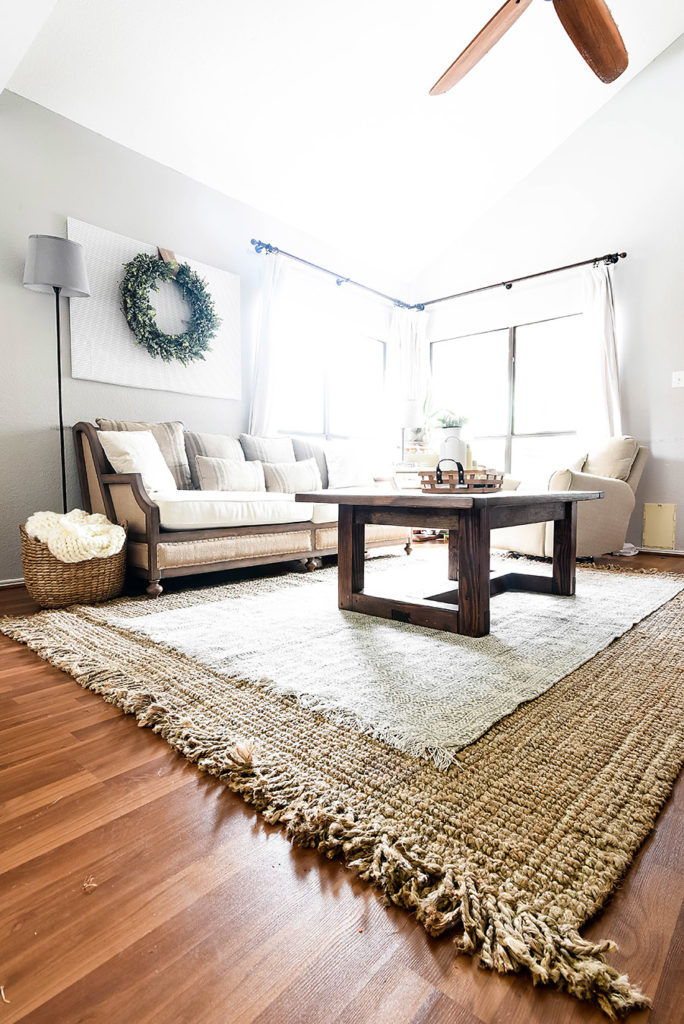 I chose the top rug from World Market. It was incredibly affordable, but I loved the color and the texture. This is actually the second rug I purchased, but the first was too white so it wound up in our bedroom. (Our couch is cream, so it clashed)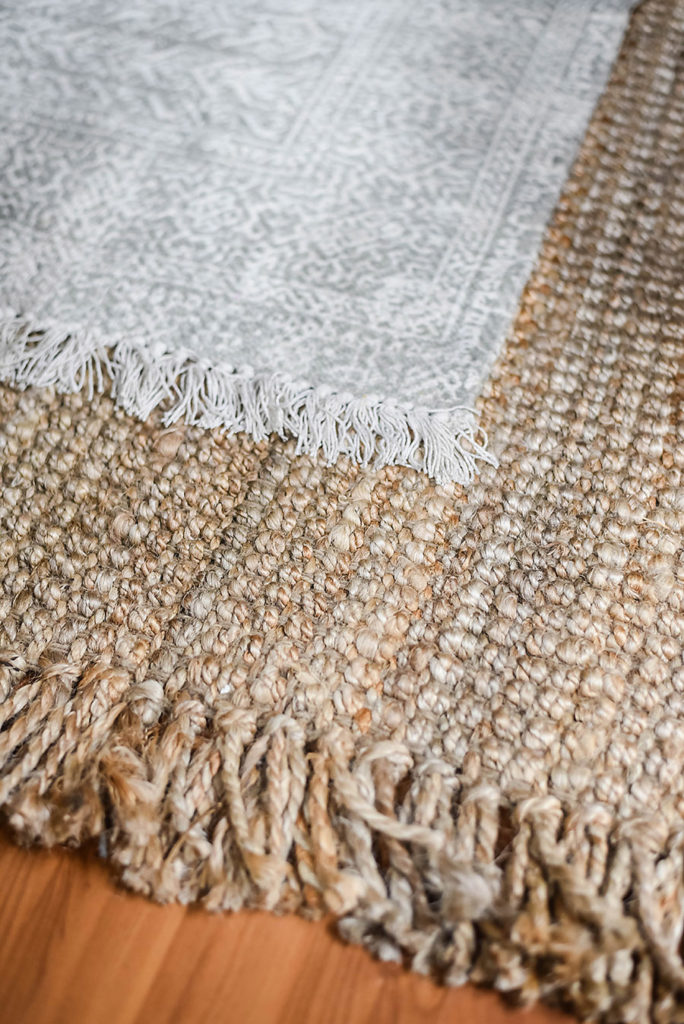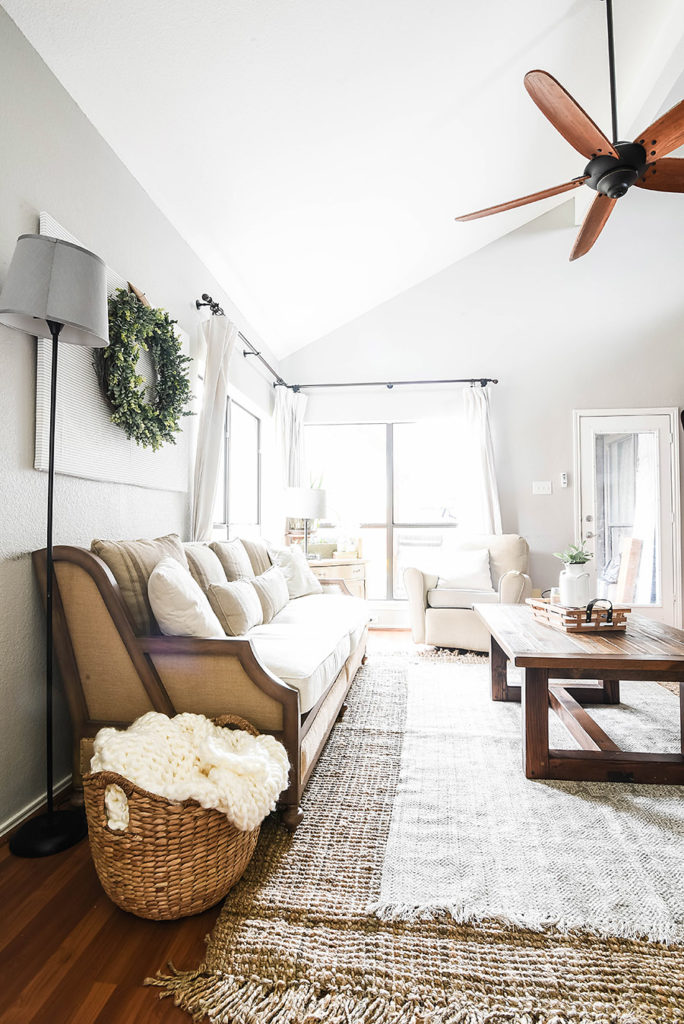 Our living room is coming along nicely! Next week I've got a great little project you can finish in an afternoon and after that I'll be sharing a feature wall that is WAY different that anything I've done before. I can't wait!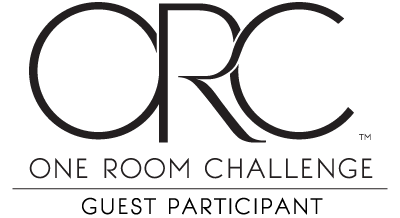 Check out other rooms for the One Room Challenge here!
Greenery: Hobby Lobby
Jute Rug: Similar
Sofa: Foundation Sofa